Fantasy Football Tips Gameweek 13
Welcome to Fantasy Football Tips Gameweek 13. Here we are then, as we breathe a sigh of relief that that's the last international break of 2018 out the way. Unfortunately, it's been a pretty turbulent time as a large number of the popular players have fallen out of contention through injury, as Mendy has gone under the knife and the likes of Doherty, Martial, Wan Bisakka and Trippier have found themselves with the dreaded yellow danger sign next to their name. Compounding that, we are at the start of what is going to be a busy time for Premier League teams – and therefore FPL players alike – as the fixtures are crammed together on the run up to Christmas and New Year. Richarlison, at least, looks to be OK as he played 23 minutes for Brazil against Uruguay and the vast majority of the Cameroon game, scoring the winner in the process.
As this is the tips article, I feel the need to dispense some additional advice to accompany the usual shenanigans of who the best player picks are. Firstly, try to have a squad of 15 playing personnel as rotation starts to creep in amongst teams in the busy period ahead. That way, there's a few points ready to come in should you find the big players unexpectedly having a rest. This proved particularly crucial last December, when rotation was the most prolific in the years of FPL, that I can recall anyway.
The other bit of 'wisdom' – and that's a very loose term as I'm slowly working my way up to a current rank of 1.1 million – that can be imparted before we get down to business is to watch out how many yellow cards your prospective players have when you make your transfers. Until 31 December, five yellow cards accrued since the start of the season will mean a one-game ban and there are a number of players starting to walk the tightrope, with players like Mitrovic – if you still have him – along with Xhaka, Cedric and Lowton on four yellows and, crucially, popular players like Bennett, Alexander-Arnold and Wilson, as well as AT's favourite, Hughes, on three. Holebas and Shaw – again, if you're carrying on putting up with the Man United defender – have already served their time for just this reason.
Goalkeepers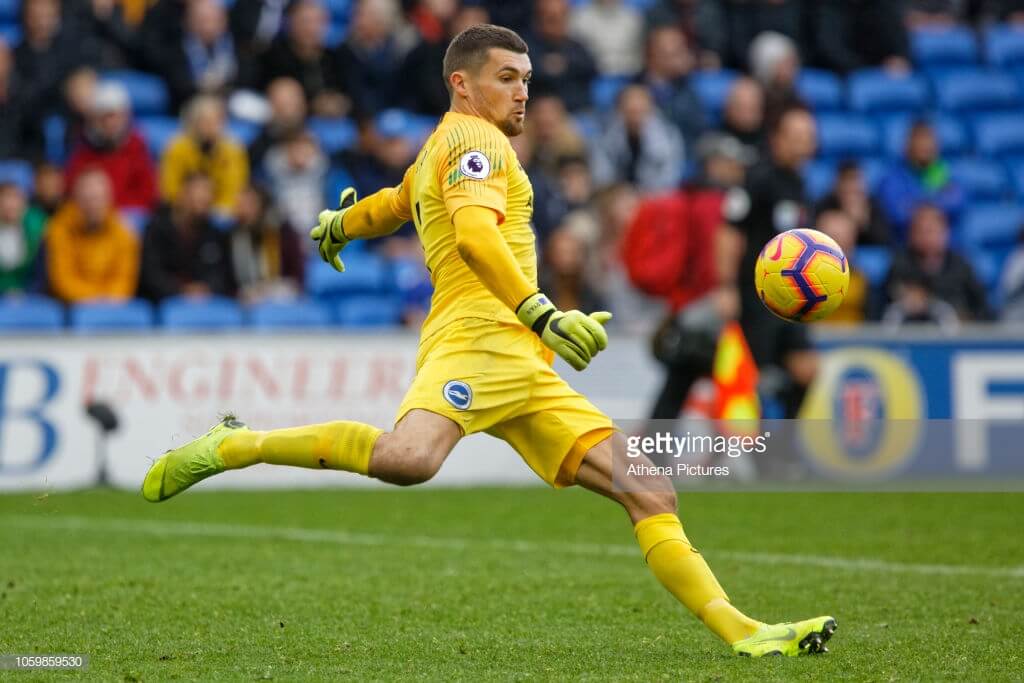 With an average of six points picked up from the last six games, along with great fixtures ahead, my first pick is Brighton's Mathew Ryan, who is just £4.6m.
The matches against Cardiff and Everton may have seen him concede five goals in total, however the saves put in on the trip to Wales meant the Bluebirds had to work hard to find the back of the net twice against the 10-men Seagulls. Before that, the 30 points picked up from the victories against Wolves, Newcastle and West Ham are the kind of performances I can envisage from the coming weeks as Leicester, Huddersfield, Crystal Palace and Burnley are the route to Gameweek 16.
Owned by just 6.3 per cent of FPL managers, the Australian shot stopper also presents a great differential and has the support of a strengthening defence as Lewis Dunk, in particular, is loving life, having scored in the last two league games and enjoyed a start against the United States in Wayne Rooney's unofficial testimonial.
Next up in line is Jordan Pickford, a player I can't help but include with a wry smile after some fuss made the last time I put forward the lad. Hopefully he'll win you over like it's appearing he is for Gary Neville, anyway. Having conceded against Croatia in England's comeback, the Toffees goalkeeper didn't need to pick up the ball from the back of the net in the 45 minutes featured against the USA. Most importantly, however, his last six league games have seen all three of the season's clean sheets, two penalties saved and only four goals conceded, leading to a bumper 42 points picked up.
The guy, who is allegedly a £60m transfer target for Man United, is a pick where form and fixtures combine together magnificently, especially as, this week, Cardiff come to town. You don't need to know much about the Premier League to know where they are in the table, however a little deeper look into their situation reveals they have scored 11 in 12 matches and are 14th in the table of 20 when it comes to the amount of shots made. After that, it's a potentially tough trip across Stanley Park to Anfield, where your other keeper may find himself playing so you don't have to hope for the amount of saves from shots by the likes of Salah and Mane. Life briefly gets easier for the £4.9m player over Gameweeks 15 and 16 as Newcastle – 18th in the table of shots and 17th when it comes to goals – and Watford come to Goodison Park.
Looking at the fixtures, my final goalkeeper recommendation was almost David de Gea as Man United look to have some good fixtures coming up. But then, for £5.8m, you want more than one clean sheet to such an expensive shot stopper's name when Ederson is the same price and Alisson is £0.1m cheaper. Both lead the way with clean sheets, at seven each. Therefore, without further ado, my final goalkeeper recommendation is actually the £4.5m Joe Hart.
Now we're used to him starting for Burnley, he was crucial in the 0-0 draw away at Leicester, playing in an emotionally-charged atmosphere. In fact, the former England number one leads the way out of all the teams when it comes to saves made. Good fixtures are in store now, beginning with Newcastle who, as previously mentioned, have a very poor number in the 'goals for' column of the table, even after finding the back of the net against Bournemouth and Watford. Next up for this week's second-most transferred-in goalkeeper is a trip to Selhurst Park where he'll play a team who have only scored three in the last six across all competitions.
Defence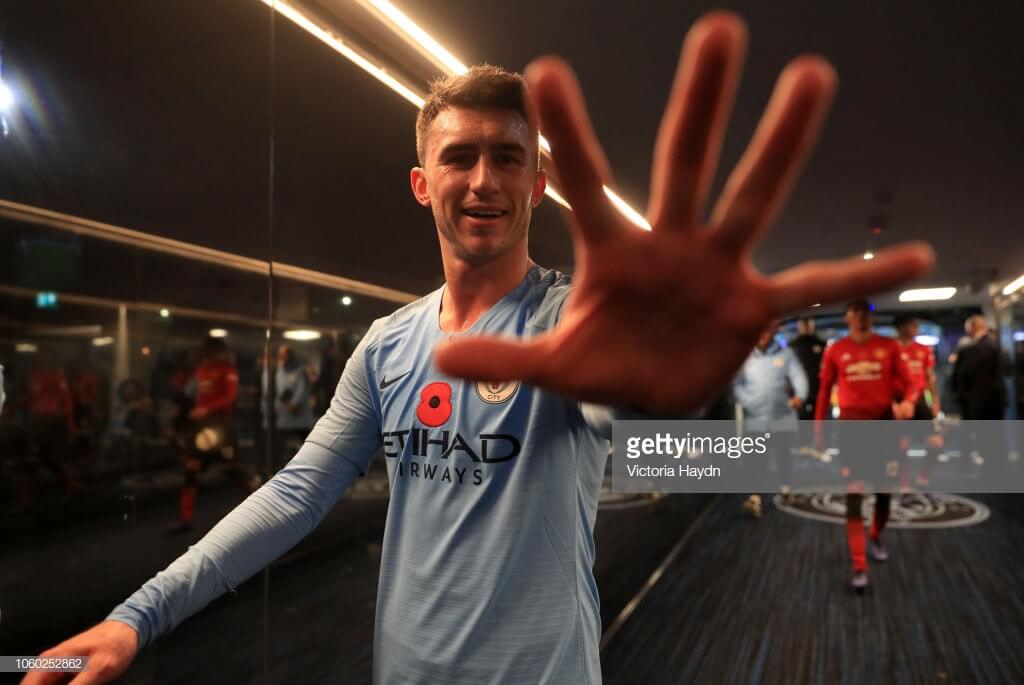 "Who is the best replacement for Benjamin Mendy?" has been the question on a lot of FPL managers' lips since the news broke of his operation. Looking at the data, the most popular move is to replace the Frenchman with Aymeric Laporte. This is also the transfer I would recommend – especially if you have Andrew Robertson already. He may now cost £6.0m, having risen £0.5m since the start of the season, but you have in the former Athletic Bilbao player 1080 out of 1080 minutes played – meaning it's fair to say he's even more nailed on now – and 58 points, mainly as a result of the seven clean sheets and the one goal scored in the 1-1 draw at Wolves back in Gameweek 3.
The 24-year-old player is a centre back worthy of inclusion in your team, especially when you consider the fact he's away at West Ham this week, has Bournemouth at home and then travels to Watford. Those are games that could prove tricky for a number of Premier League teams, however Man City look unstoppable with statistics in their favour including the fact they are bottom of the table when it comes to saves – because the defence is so solid in the first place!
As almost 190,000 FPL managers have transferred-out Mendy this gameweek, it's quite the talking point and so I'll include another centre back you should consider for your team instead, who is also cheaper than Laporte – Michael Keane. Having played the full 90 minutes against the USA, he has one goal and two assists to his name for Everton so far this season, even though he has only played 900 out of the possible 1,080 minutes. Owned by just 2.6 per cent of FPL managers, the defender also offers great differential status.
As you'll know from reading the appraisal of Pickford, the Toffees host Cardiff this gameweek, a team that Keane has played three times – with each ending in a draw. While playing for Leicester, one of those fixtures also saw him find the back of the net. Another option within Everton's defence, who also provides an attacking threat, is the slightly cheaper Lucas Digne, coming in at just £4.8m after starting the season at £5.0m. Having signed from Barcelona in the summer, he made his first start in Gameweek 4 in the 1-1 draw with Huddersfield, where he just so happened to assist the only goal for the side.
Next up is a Wolves defender who you may need to rely on our Team News & Predicted Line-ups article for, as he currently has a 75 per cent chance of playing, due to a facial injury that saw him ruled out of the Republic of Ireland's games with Northern Ireland and Denmark. With Jonny definitely out – and Vinagre most likely coming in, in his place – Wolves will be hoping Matt Doherty does start and pick up where he left off. Boasting the highest amount of FPL points of any sub-£5m defender, the Irishman has four clean sheets, two assists and one goal already – picking up nine bonus points along the way.
The last three times Wolves have played Huddersfield have ended up 1-0 in the Terriers' favour, however that was the past. This season has been less successful than recent campaigns for the West Yorkshire team, as they have only scored six goals so far, the lowest of all 20 Premier League teams, meaning there is that clean sheet potential for Wolves. After Gameweek 13, it's Cardiff away, a trip to Newcastle and a home tie with Bournemouth. Perhaps rotate him for the small matter of facing Chelsea back at Molineux halfway through those fixtures.
On the presumption you don't have the most transferred-in defender in Andrew Robertson, or can't afford him, a Liverpool goal protector who has proven himself to be great value from both a financial and an attacking perspective is Trent Alexander-Arnold. Now only costing £5.1m, after reaching a peak of £5.2m before he missed the two games against Man City and Huddersfield – and lost out on two clean sheets in the process – the local lad is enjoying a great spell of form that should secure his place back in the squad. Having picked up two assists and six clean sheets in 895 minutes of action, he has taken his form onto the international arena scoring his first goal for England against the USA, whilst also ensuring the ball didn't go in to the opposing goal.
This week, Liverpool are away at Watford, a team they have kept five clean sheets against in the last eight meetings. The Reds have only conceded five goals all season so far and will be hoping to keep that figure as low as possible as they then meet Everton in the Merseyside derby, followed by Burnley and Bournemouth. One word of warning about the 20-year-old is that, as mentioned in the introduction, he is on three yellow cards at the moment and so will be hoping not to pick up two more between now and New Years Day.
The last defender to consider is Lewis Dunk, which probably doesn't come as too much of a surprise after my Mathew Ryan selection. He has a form of 4.5 thanks mainly to two goals and three clean sheets and presents a great differential opportunity as only 3.1 per cent of FPL managers can say they have him in their team.
Midfielders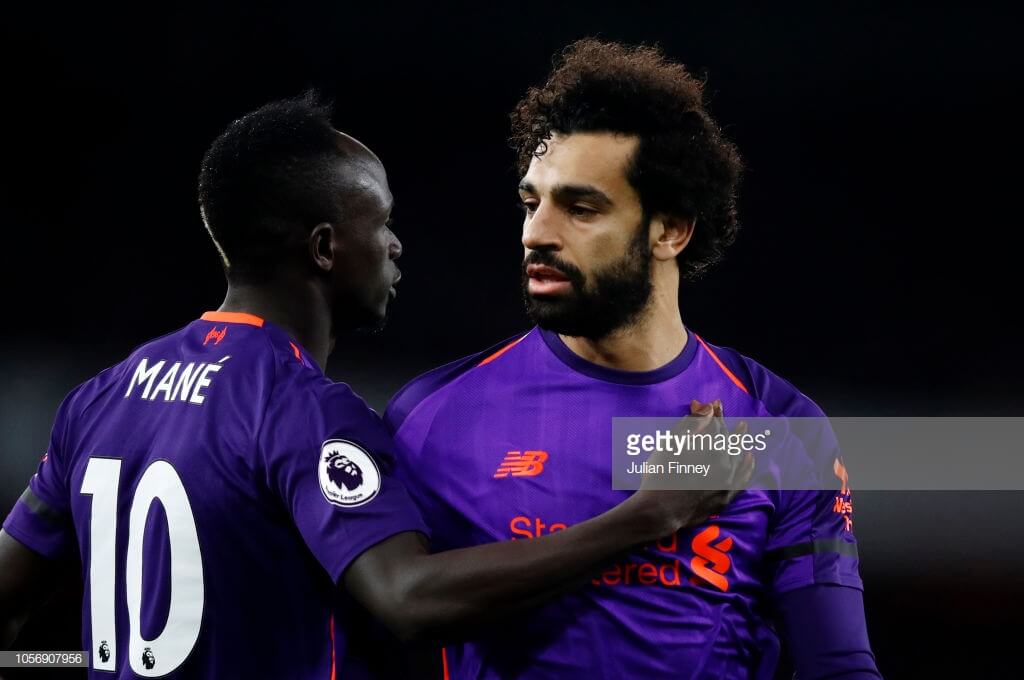 First up is Malah – Sadio Mane / Mo Salah – as Liverpool face Watford, a team they have only lost once against in the past 11 meetings. Indeed, they have put 12 past the Hornets in the most recent six trips to Vicarage Road.
It's well known Mo will set you back £13m if you want him in your team, however he does have the second highest points average over the last six gameweeks with an impressive 8.3. In addition, he has played against the Hornets only twice and yet has managed to pick up five goals and two assists in that time.
If, however, you can't justify such a high price tag for a single player, do give Mane a look, who is a full £3.1m cheaper. You'll be going against the 55,000 people who have transferred him out at the same time as he didn't exactly set the world alight in picking up those three points against Fulham – frustrating thousands of FPL managers at the same time. However, this season has shown itself to be one where patience pays off – unless you've had Firmino, of course – and this guy does have a great record against Watford having found the back of the net three times and set up another two in the five times he has played against them. One final point to note is that, compared to other midfielders, Sadio also has the second highest points per match rate against non-top six teams, of which the opposition of Gameweeks 13 to 15 is just that.
Next in line is a player who is only owned by 9.2 per cent of managers, yet he has the third highest average amount of points per game from the last six, at 7.3, along with the title of the midfielder with the most points per match against non-top six teams. Coming in at £11.2m, Raheem Sterling may have been annoying Pep with his showboating against Man United however he must surely want to focus back on the game on the trip to West Ham this weekend. It's fair to say he loves playing against the Hammers as there is no other team he has set up as many goals against, having assisted seven times in 11 games – of which three were in the 4-1 victory the last time the two sides met. He also happens to have scored four goals against the very same team.
If the reason you don't want Sterling in your team is because the high price tag is unaffordable with a premium defence and the likes of Salah, Aguero and Hazard already in your squad, then follow 71,000 other FPL managers in bringing David Silva into your team this week, who is a fair bit cheaper at £8.6m and is only owned by 8.6 per cent of managers. Having played more than the all-important 60 minutes in 10 of Man City's 12 league games this campaign, he's started the last six and will be looking to make up for the lost time of missing out on the Cityzens' last trip to the London Stadium. That could see him add to the five goals and four assists he has achieved in the 13 games against the Hammers.
Compared to other midfielders over the last four matches, budget-friendly Anthony Martial, costing just £7.6m, has the most goals, the highest amount of shots on target, the second-most efforts in the box and, finally, the most transfers-in this gameweek, with a whopping 124,000. As their fans are all too aware, Man United have had four tough fixtures recently and so it will be interesting to see how the Frenchman and his colleagues fare against Crystal Palace at home this gameweek – a team who have not beaten the boys in red in a league game since 1991 and have lost every single of the last six last meetings. After that, it's Southampton away, followed by Arsenal and then Fulham back at Old Trafford. Like with Matt Doherty, await our Team News article to find out the latest on his injury before you take the plunge on him.
Following on from Pickford, Keane and Digne, it's not the greatest shock to then see Richarlison included, back from his international duty for Brazil to play a defence that has conceded 25 in 12 league games. If you're not among the 26 per cent of FPL managers who own him, it may be best to look at joining the 82,000 who have spent the £6.9m to bring in the player before the Cardiff game, as I have a feeling he could repeat his antics against Brighton and rack up double figures once again.
My final pick is, admittedly, a future punt, thanks to his current form and great fixtures coming up after Gameweek 13. West Ham's Felipe Anderson will be looking forward to getting the game against Man City out the way as it's then Gameweek 22, as far away as 13 January, when it's the next fixture that would make you wince. So far, he's notched up an assist and four goals – of which three were in the last two games. Costing just £6.9m, he is one player you'll want to keep a close eye on as matches against Newcastle, Cardiff, Crystal Palace and Fulham comprise Gameweeks 13 to 17 to begin with.
Forwards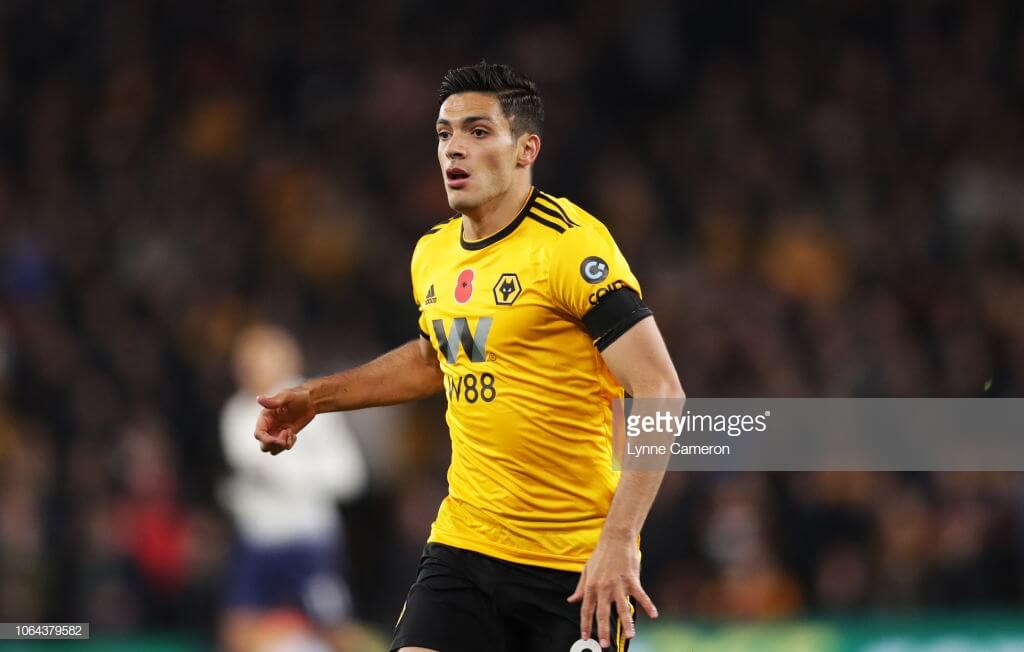 It's not often a forward costing less than £9m is the first selection in this section of the tips article, let alone one that is £3.2m cheaper still. Raul Jimenez has been pretty consistent so far this season, with only Gameweeks 2 to 4 and 9 – 10 seeing him blank with three goals and five assists recorded in the other seven fixtures. That included the most recent ties against Spurs and Arsenal, which he just so happened to pick up 18 points from in total.
With hapless Huddersfield coming to town this gameweek, you can see why 143,000 FPL managers have put their hope in the Mexican, especially as Cardiff are then next on the horizon who have conceded five Wolves goals in the last three meetings. Fulham, the team they face in the following gameweek, have also let in 18 in the last seven matches against the lads in gold and black.
Brighton's Glenn Murray will set you back £6.6m which will have been a bargain for those who have had him since day one as he has already scored six goals this campaign, in only 904 minutes out of a possible 1,080. Whilst the guy, who signed a one-year contract extension at the Seagulls, does not have a fixture as tantalising as Jimenez this gameweek, as Leicester come to the Amex, this guy, at 35, isn't losing his touch. Should he not be successful in slotting one or more past Kasper Schmeichel in the first match of this weekend, the Seagulls can look forward to facing Huddersfield, before then going up against Crystal Palace and Burnley.
Also of roughly the same price, my next tip went and scored for England against the USA and is very much one of those players who goes against the grain of tough opposition smothering out their chances of getting a good few FPL points. With an average of 4.5 points scored when facing then top six teams, Callum Wilson already has some good points hauls to his name and will be going into the game against Arsenal having scored three and assisted one in the three times he has played against the Gunners.
After that, it's a trip to Man City, followed by Huddersfield and Liverpool back at the Vitality Stadium, so it's fair to say now is the time he'll need to keep up his record against top six teams – with the Terriers potentially offering a bit of respite in-between. As previously mentioned, just be mindful of the fact the lad, who originally hails from Coventry, is on three yellow cards at the moment.
Though Wilson seems to revel in playing against the Premier League teams at the higher end of the table, Sergio Aguero is the opposite in gaining the most points of any forward when playing against teams outside of the top six. Good job, then, that the player – who has an average of seven points in each of the last six fixtures – faces three squads in that very category over the next three gameweeks, as West Ham are first in the firing line. In 11 games against the Hammers, the Argentinian has registered eight goals and four assists and, like David Silva, will be looking to make up for lost time as he also missed the last trip to the London Stadium through injury.
My final forward pick is another goalscorer for England in the shape of Harry Kane. Whilst he has scored six and set up two so far this season and has an average of 5.1 points over the 12 league games he has played, FPL managers rightly require more from him for such a price tag and so it's little wonder his ownership of 22.6 per cent is quite a bit lower than previous seasons at the moment.
That may change, however, once Arsenal and Chelsea are out the way as Spurs face some very favourable fixtures from Gameweek 15 all the way to 21 – beginning with Southampton at home, which is a team he has scored six and assisted three against in only eight meetings. That said, we all know the 25-year-old loves to play against the Gunners – having scored seven in eight matches against them – and doesn't have a bad record against the Blues either as he has put away four and set up two in nine games. Harry's definitely one to keep an eye on… and then wonder how you're going to find the £12.4m to bring him in.
Thanks for reading Fantasy Football Tips Gameweek 13. This article was written by Swirly
FPL FIXTURE TRACKER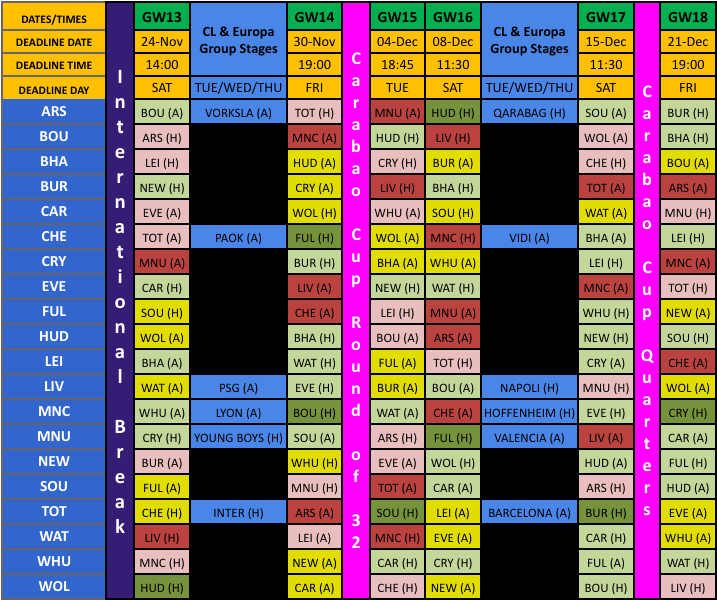 FIXTURE TRACKER LINK
Welcome to our Fantasy Football leagues section.
The League Codes for FF247 for the 2018/19 season are as follows –
Thanks to our friends Follow @ff_surgery and please give them a follow.