Fantasy Football Tips Gameweek 17
Welcome to Fantasy Football Tips Gameweek 17.
Well, again it is time for GP Tips but in all honesty, you've caught me at a bad moment.
For you see FPL and I are at yet another impasse, sleeping in separate rooms, she's gone to her mothers in fact and I'm sitting here ignoring her messages knowing that I'm in the right and it was her who acted irrationally. I had done nothing wrong, I was attentive, treated her with respect, did all the leg work again as usual, and what do I get in return, the cold shoulder, surprise mood swings and a general feeling of aggravation and isolation in equal measure.
She'll be back though. She always comes back. And what's worse, I'll let her back.*
*For the avoidance of doubt and if my wife reads this – this is metaphorical.
Love you.
Love everyone**
(**Except FPL)***
(***Sometimes)
Goalkeepers
Bernd Leno makes his second appearance in a Tips Article of mine and since the last time I went with him he has retained his place despite a return to fitness of Premier League legend Petr Cech in the intervening weeks. With only two more difficult fixtures until February – in Liverpool away and Chelsea at home – it might be worth picking the German for your side if you are in the market for a goalkeeper who you can buy and rely on to provide 'premium' cover for less than £5.0mln.
Kepa Arrizabalaga is a keeper called 'Kee-pa' (almost) – how more obvious does it have to be? Usually I will list my Tips in price order, but I decided to give Bernd Leno top billing and it's probably only on price. Looking at the Spaniard, even though he is £0.7mln more expensive than his Arsenal counterpart, he is the cheapest avenue in to the Blues' backline. He could be the access you need for games against Brighton, Leicester, Watford, Crystal Palace, Southampton and Newcastle if you can't afford the likes of Alonso, Luiz etc.
Lukasz Fabianski is undeniably the best budget goalkeeper pick looking at fixtures ahead. I feel a bit silly highlighting the Pole as a 'tip' as he is the joint-third most popular goalkeeper by ownership. However, like the goalkeepers already mentioned, Lukasz has an extraordinary run until February and at just £4.6mln is the keeper with most bonus points (nine) and second in the list for most saves (62).
Jonas Lossl (£4.4mln) would be the tip if you just can't reach those at £4.5mln. His Huddersfield side may be third from bottom in the standings but with three winnable home games against Newcastle, Southampton (both of who have the least number of goals scored after Huddersfield) and Burnley as well as trips to promoted Cardiff and Fulham in the next six, it may not be the worst idea to get you to your next wildcard. Even in a trip to Old Trafford I would expect the Terriers to consider a clean sheet as a victory and that's before you consider any potential save points.
Defenders
Andrew Robertson has been known as the 'Scottish Roberto Carlos' in certain quarters and one wonders why we (Scotland) have had both he and Alan Hutton – or "The Blue Cafu" – in recent times and haven't been to a World Cup in 20 years. I digress, the Glaswegian is an adopted Liverpudlian now and that is no mean feat. The Reds supporters love him, and it is clear to see why. He is the best left back in the league in my humble opinion and is complimenting a brilliant attacking Liverpool side which is ballasted by a midfield which allows him to attack and support the big three. He is not wanting in defence either and has played no small part in Liverpool amassing ten clean sheets to reach the top of the league – the ten clean sheets he has personally amassed, is also a league high.
Lucas Digne was in my Tips article BEFORE his last-minute equaliser on Monday night, honest he was. I watched him for the full 90 in the 2-2 draw with Watford and noted his brilliant delivery not only from corners, but it seems his long throwing ability is another string to his bow. He has a brilliant whip from the left-hand side and I've seen flashes of why Barcelona originally picked him up from PSG and they in turn from Lille. His direct free-kick taking is also a rather attractive appeal. He can be got at for just £4.9mln and looks more appealing than past-FPL favourite Seamus Coleman and not just for the cost.
Sead Kolasinac appears to be playing wide left in this Dick Emery side. He has played the last four matches consecutively and has recorded a clean sheet, two assists and two bonus points in that time. Due to his playing position I don't think it is a problem of Nacho Monreal returning to fitness as the Spanish defender appears to be considered as playing on the left-hand side of the back three as supported by him coming on for Mustafi in the Huddersfield victory allowing the Bosnian player to remain on the field.
Diogo Dalot sneaks in as the fourth pick due to United's forthcoming fixtures and the Portuguese – Jose's most recent signing – playing the full 90 minutes in the last two matches. I would consider the United line-up against Valencia and the press conference from Jose Mourinho this week to see if the injury and fitness concerns remain over several of the Red Devils defenders before you take the plunge on this one. The 19-year-old has now played one third of his professional first team career at his current club, but it could be needs-must for The Grumpy One.
Midfielders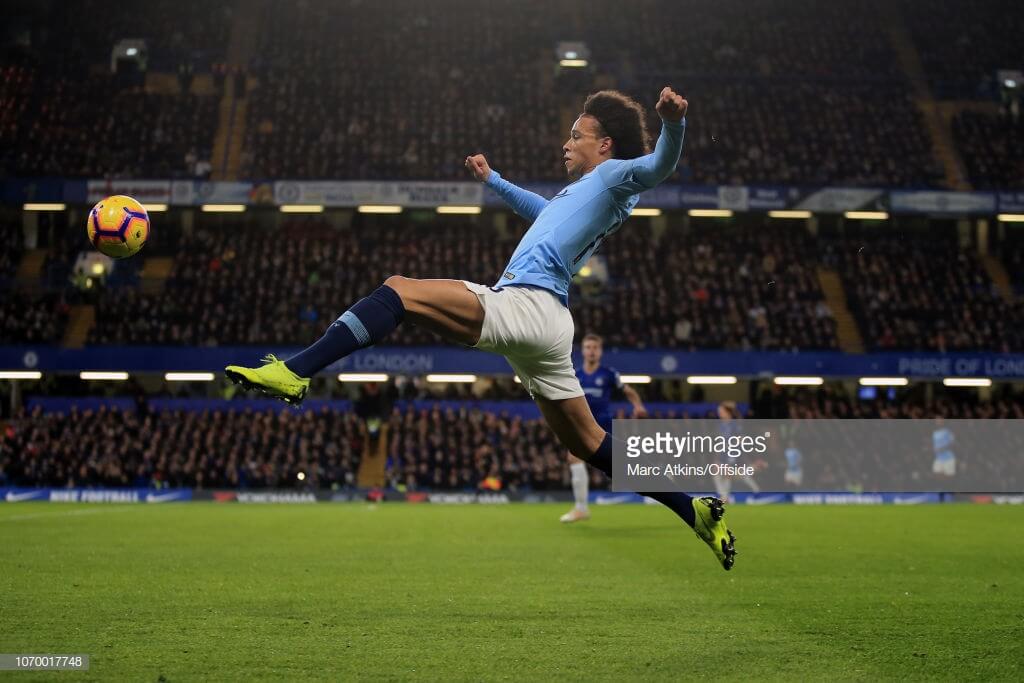 Leroy Sane is the Manchester City pick currently. This could change. In fact, it will change. Only a matter of when. The reasons for me are that he is more than £2.0mln cheaper then Raheem Sterling (his £9.5 to Sterling's £11.6) and in comparison, they have assisted the same number of goals with Sane scoring just two fewer. Admittedly, Sterling eats up the German on bonus points (13 to 5) but consider that the England attacker has played more than three full games more (287 mins). Sane for me is just more likely to play AND be more 'explosive' (as we say) (see Wednesday's CL game!) than Mahrez and Bernardo Silva are, plus David Silva is discounted until after Christmas (which helps).
Heung-Min Son. Three goals in the last four, two assists in the last four and four bonus points in the last four. The South Korean is getting back to peak powers and we all remember how well he did last season. (If you don't he got 12 goals and eight assists). For my money he is one of the best and possibly most under-rated players in the league as he is both clinical and industrious in equal measure. Huge player for me (and I am likely to bring him in myself this week for the injured David Silva) because I believe that at £8.5mln and with games against Burnley, Everton, Bournemouth, Wolves, Cardiff next, he could be a huge point-scorer.
Felipe Anderson is showing the type of quality that convinced the Hammers to pay Lazio a cool £36mln in the summer. The Brazilian is only £7.3mln in FPL terms and has scored double-digit points on four separate occasions so far this season including a 10 and a 12 in two of his last three outings. As mentioned above, West Ham coverage, particularly in attack, is in my book a definite for the weeks ahead and the one-cap playmaker who has scored 6 and assisted two is my bet (I've had him for weeks mind, but it's not too late for you!)
Lucas Torreira of Arsenal is being a little pigeon-holed as a defensive midfielder but if you dig a bit deeper you will see that there is a small indication in his pas that his goal involvement at Arsenal in his last three games is not especially unusual. He has scored four goals at each of his former clubs – Sampdoria and Pescara – in probably the most tightly defensive league around. So far in just 16 appearances for the Gunners, he has scored 2 and assisted one. Another point I would raise in support of the Uruguayan is his price in relation to his position, club and point total. He is just £5.1mln, is now playing every minute for a club only outside the Top 4 on goal difference and has 51 points. You may not be getting a premium attacker, but you aren't paying premium price. I think if you require to utilise your fifth midfielder, then for the extra £0.6mln you are increasing your points potential substantially rather than settling for a Lerma, Westwood or Hogg at £4.5mln.
Forwards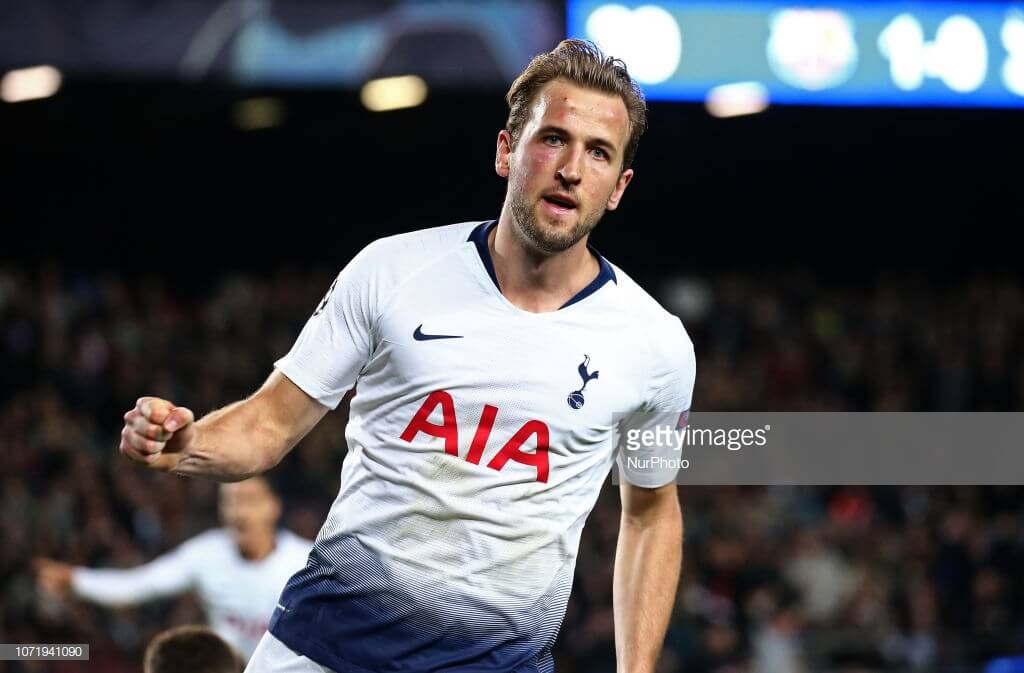 Harry Kane provided, for me at least, the final nail in the coffin of this game we know as FPL with his benching on Saturday evening in Spurs' match at Leicester. For it was I last week on this very site did say: *paraphrasing "Harry Kane won't be rested, more likely the players in behind him will be as there is no alternative to Kane who Tottenham can rely on"… and still they let me write this stuff? Still it is the fixtures ahead which again steer us towards the England striker. Burnley, Everton, Bournemouth, Wolves and Cardiff all lie in wait and now that Champions League qualification is assured (thanks in no small part to a decent Kane assist for the goal) Pochettino can put all his eggs in the Premier League basket. Also, they do not play another side within the current top five until 27th February. Again, it's not just the ownership which attracts, it is the captaincy option which Harry gives you most weeks.
Pierre-Emerick Aubameyang is the top scoring attacker so far this season and is in truth probably worth the extra bang over his teammate Lacazette. He has played the full duration in the last five matches Arsenal have played in the league and currently boasts 10 goals and 4 assists so far. With weak opposition in the next three, I would feel ill at ease with Lacazette (who I have) as opposed to PEA. He just seems more assured of points which is no surprise as he is a better player in all honesty. You get what you pay for I guess!
Javier Hernandez has assumed the position vacated by the Marko Arnautovic injury. The Little Pea has obliged with 3 goals and 1 assist in just 227 minutes. Priced just at £6.4mln he is only 16 points behind Arnie currently and assuming he keeps his starting spot, and I'd be surprised if he didn't, then I think he'll make those points up in the schedule West Ham have ahead. At time of writing, Lucas Perez has a foot injury so this only strengthens the requirement for the Mexican striker to find the goals to continue the East Londoners charge in to the top half of the league table and towards that Europa League spot which manger Manuel Pellegrini spoke of this past week.
Marcus Rashford is the 'punt' who makes up the strikers' quad this week. I have based this on the fact that there usually seems to be one or two players every Christmas time who put a couple of decent performances back to back and score some very good FPL points. This one may seem a blind punt, but he is off the back of a 14-point return in the victory over Fulham and Manchester United currently are without the services of Alexis Sanchez and a doubt remains over Anthony Martial. It would not surprise me to see Rashford play Liverpool this Sunday, followed by a trip to Cardiff and then he is looking at back to back home matches against Huddersfield (Boxing Day) and Bournemouth (30th). Even playing some part in these matches (he is averaging 58 minutes involvement in the games he has participated in at 3.5 points per match) 'could' be enough to justify the £6.9mln you would need to spend. To emphasise that last point he sprung off the bench in the CL on Wednesday to snatch yet another.
And with that I have realised I've tipped two Manchester United players this week. Must be strong stuff this mulled wine.
Summary
A slightly more condensed than normal Tips this week due to personal commitments at this the time of year but I hope you will find a name or two in there who fits the bill or you've maybe found confirmation on one you were already set on.
Unless the Masters of FF247 are going to be throwing me a curveball, I think this is the last time I'll write before Christmas so in the usual fashion I'd like to wish you all a wonderful holiday season, peaceful happy Christmas and enjoy your football which is the real meaning of the season (joke, wife).
Season's Greetings all!
Thanks for reading Fantasy Football Tips Gameweek 17. This article was written by GP
FPL FIXTURE TRACKER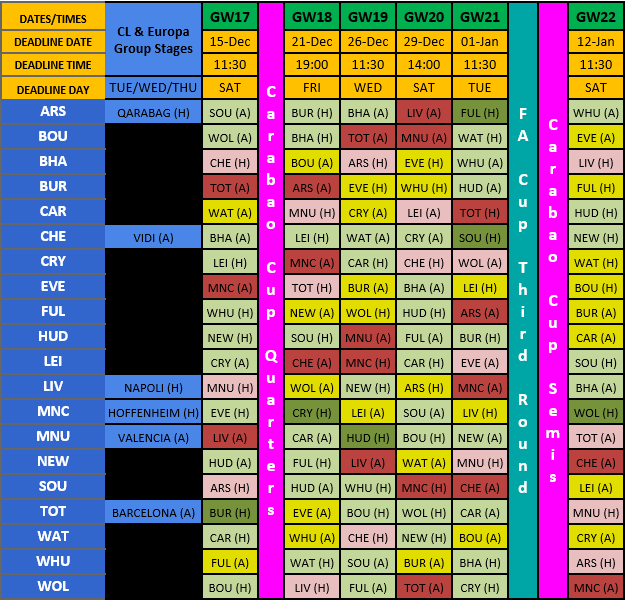 FIXTURE TRACKER LINK
Welcome to our Fantasy Football leagues section.
The League Codes for FF247 for the 2018/19 season are as follows –
Thanks to our friends Follow @ff_surgery and please give them a follow.