Fantasy Football Tips Gameweek 18
Twas the game-week
before Christmas
when all through the site
not a member was stirring
no meltdowns tonight
Our captains selected
chosen with care
in hopes
that green arrows
soon would be there
Our players were nestled
all safe in their beds
while visions of clean-sheets
danced in our heads
Could this be the week
a big score for my cap?
I lay myself down
for a quick winter's nap
When over on Twitter
there arose such a clatter
I jumped on the boards
to see what was the matter
Some bloke from the paper
says Aguero is back
he's been wrong before
this might be all cack
I could bring him in
and hope that he scores
but he may not be playing
and it's for minus four
When what
to my wandering eyes
should appear
it's time for the site team
so raise up a cheer
A collection of minds
so lively and quick
I hoped against hope
that this was a trick
Finally a Wildcard
but this was just lame
a team of imposters
I don't know these names
No Salah
No Mane
No Wilson
No Kane
No Alonso
Or Hazard
Have they gone insane?
The comments flood in
it's gone to the wall
they must be with silvers
on another pub-crawl?
I jump back to the comments
and let out a cry
it's still being copied
by that same Danny G guy
Things settle down
maybe it was a dream
oh wait here comes Mitro
can we rate his team!
And then in a twinkling
I heard on the roof
the prancing and pawing
of each little hoof
As I drew in my head
and was turning around
down through the chimney
Eresh came with a bound
He was dressed all in red
and with purpose, he strode
was there anyone left
who would like his league code?
It's that time of year
we should be thinking of others
this guys one of our own
like one of our brothers
His eyes they still twinkle
no its not Santa Clause
please spare a thought
for Cookie at his in-laws
I head back to the boards
to see who's still about
it's a Grav that I know
I recognise that pout
With movie star looks
could this be a dream
then I realise its Frenchie
mad at the site team
More comments appear
it is quite a sight
till panic ensues
the deadline's tonight!
Stirring things up
In the thick of it all
he's the master of evil
Mito's having a ball
With calmness restored
the deadline is near
one last look on Twitter
confirms my worst fear
The team-sheets been leaked
no Salah in sight
I just brought him in
Well, this is just sh*te
I'm startled awake
it's all been a dream
the deadlines tomorrow
and there's been no site team
A sigh of relief
deadline not missed
I bid you farewell
and leave you with this
Take care of your transfers
get your bench order right
Merry Christmas to all
and to all a good night
Welcome to Fantasy Football Tips Gameweek 18. It's the most wonderful time of the year! Four game-weeks squeezed into just fourteen days, it's a Christmas miracle! My number one tip over the festivities? If in doubt do as Frosty the snowman would do – be cool dude. There'll be rest, rotation, illness and possibly a few wayward tackles that result in a perfectly timed festive ban – cynical? moi?
If you're anything like me, you're probably ill-prepared for the festivities. Chestnuts roasting on an open fire? No, me neither. With that in mind, and wanting to stay on the good side of the word-count police I'll be keeping the tips brief this week. Don't like what you get? No problem, the gift receipt is in the bag.
Goalkeepers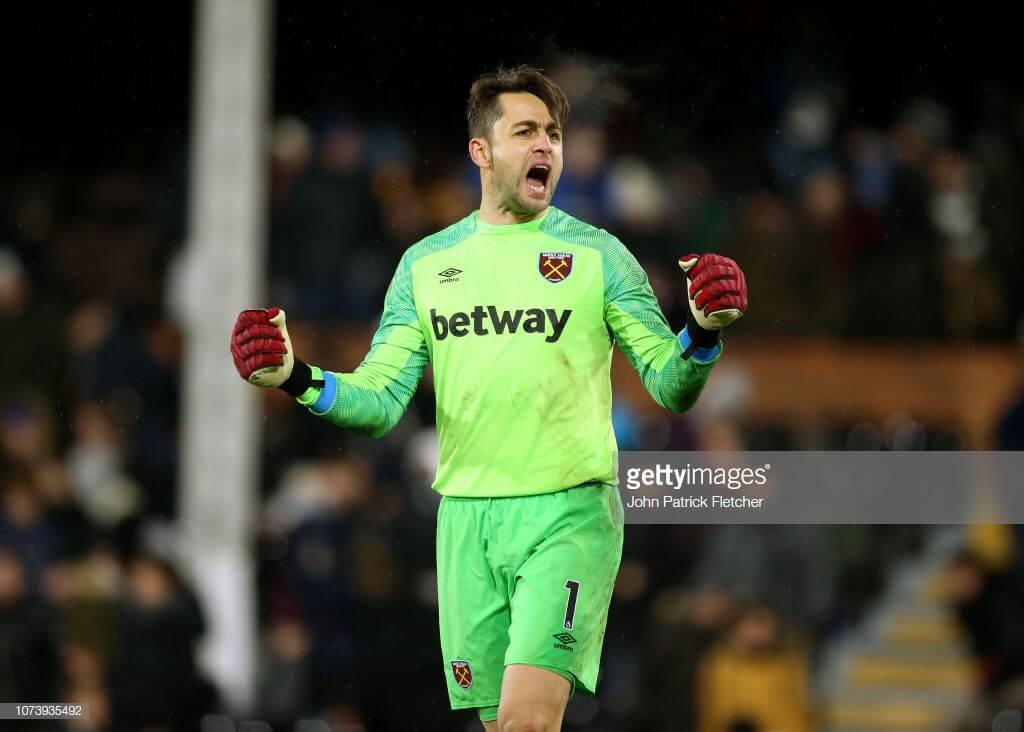 My mother in law is half Polish; if she had her way Christmas dinner would be drowning under a gallon of vinegar. Luckily not all things Polish leave a bad taste in your mouth. West Ham's Lukasz Fabianski has picked up 27pts in his last 4, with good fixtures running right through to 2019; oh come let us adore him.
If you're not one for switching your man between the sticks, then look no further. Kepa Arrizabalaga will see you through the new year and beyond, after all, a keeper is for life not just for Christmas, and with decent fixtures through the holidays he's the cheapest way into a Chelsea defence that will hopefully be Scrooge-like when it comes to giving away goals.
Defenders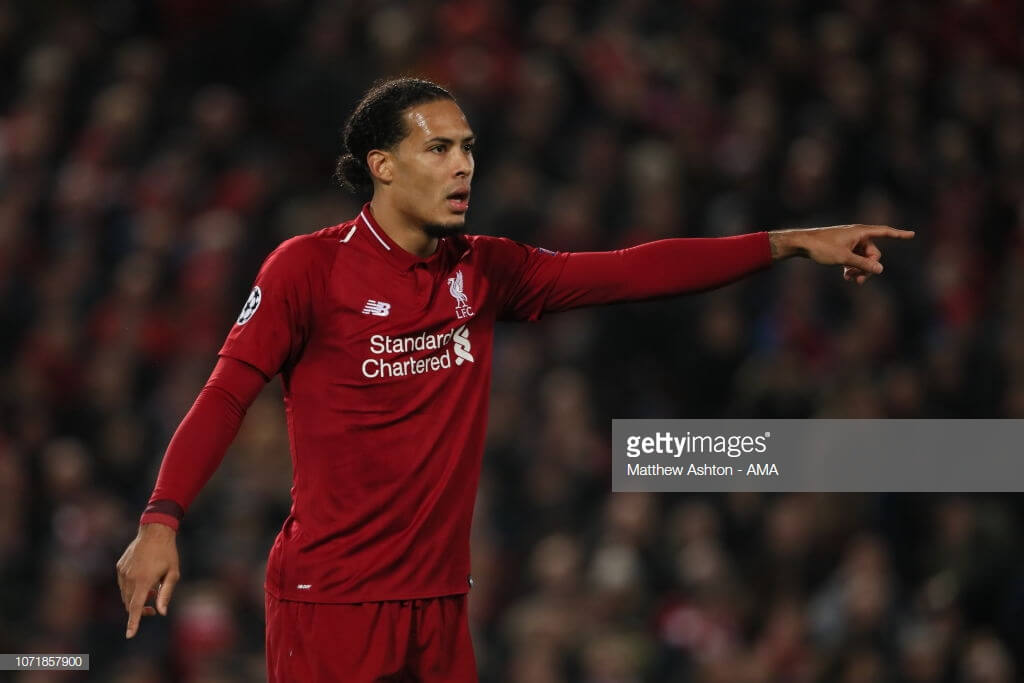 Why do sofa companies think it's so important that you get your new sofa for Christmas? I mean surely that's the worst time to get it; family and friends lounging all over your new upholstery, p@ssed up, dropping their pigs in blankets all over the shop. No thanks mate I'll have it in January thank you very much. If the fixture tracker is to be believed then you may also be better waiting to add Virgil van Dijk to your team, then again he's the most in-form defender with 38pts in his last 6, and he'll look lovely sat in the corner when your Aunty Sheila comes round on boxing day.
Spurs have great fixtures that run right through to GW28, with Manchester United in GW22 their only 'top six' opposition. Ideally, you'd go for one of their full-backs, but much like the vegetable selection at your Christmas dinner, there are just too many options. My suggestion? Play it safe and go for Toby Alderweireld instead. Toby A has played the full 90 in all but one of the 15 fixtures he's started, and with rotation about to go into overdrive, save yourself the pain and misery of second-guessing which one of their four overly reliable fullbacks start. Have yourself a merry little Christmas. Let your heart be light. From now on your troubles will be out of sight.
Kop, this is my gift you. The Grinch getting the bullet at Old Trafford can surely only mean good things for Manchester United. I'm actually writing this about 5 minutes since the news broke. I'll be honest, I'm not sure if I'd have included Ashley Young had it not happened. As it is The Red Devils have 4 fixtures coming up that last season would have likely meant a 24pt minimum return for their defensive assets. It's perhaps a stretch to think that any new manager would instantly fix every last one of the issues that have plagued Old Trafford this season, but we've seen time and time again the instantaneous effect a new man at the helm can bring. If they do show signs of their defence of old, then Young is likely your safest bet until things settle down. Silent night! Holy night! All is calm! All is bright!
Terence Kongolo, 'who?' I hear you cry. Well, he plays for Huddersfield and erm you're all after one of their defenders yeah? Ok so maybe not, but think of Terrence as the Satsuma in your stocking, he's cheap, fills a space and rotates really well with Palace and Wolves (as we all have one of each of those right?). Huddersfield have good fixtures through until GW23 and if they hope to stay up, they need clean sheets as they don't really like scoring. Kongolo gets the nod over his teammates as he's the cheapest (£4.3m), has had 4 goal attempts in the last 4 (only 7 defenders have more) and his 10 penalty area touches give us hope of imminent attacking returns. Good tidings we bring to you and your kin.
Midfielders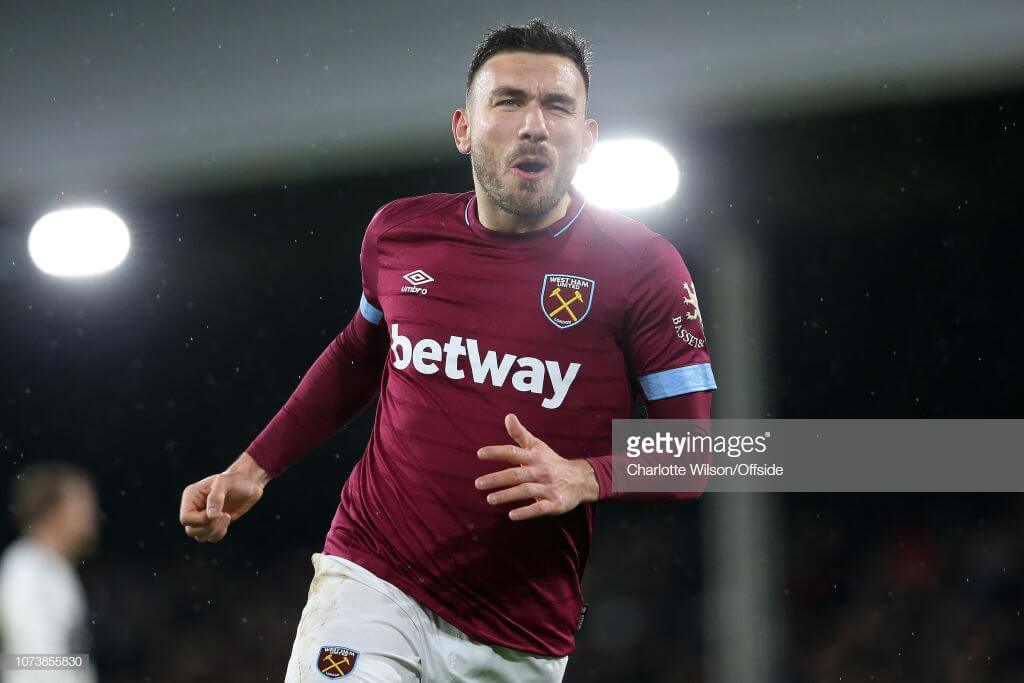 Robert Snodgrass feels a bit like that gift set you'd forgotten all about. Slung in the cupboard in a post-Christmas tidy, only to be retrieved months later when you're all out of your go-to shower gel and deodorant. 35pts in the last 4 game-weeks and a snip at just £5.4 million make the Scotsman the perfect stocking filler for your 5thor even 4thmidfield spot. Ding dong merrily on high.
Eden Hazard is the gift that keeps on giving. Unless you don't own him and then he's like the BMX all your mates got for Christmas whilst you're stuck with your second-hand Grifter (true story folks). 33pts in his last 4 thanks to a goal and 5 assists, sickening. Chelsea have a string of good fixtures through the festivities, and Eden is a reliable captain choice when the mood takes him, which at the minute seems to be every damn week. Stick him on your Santa list and hope you've been a good boy or girl.
Indifferent early season form and injury have seen Christian Eriksen slip off people's radar, but it's still a surprise to see that just 5.6% own the Dane. He's been quietly returning to form in recent weeks; 30pts in his last 5 thanks to a goal and 4 assists. With so many good midfield options Eriksen is a bit like a Scalextric, you don't need one, but if someone got you one for Christmas you'd be more than happy.
Xherdan Shaqiri would make the perfect Christmas gift. His dimensions make him almost box-shaped and his short stature ensures it's a one sheet of wrap job, quick ribbon, slap on a bow and Bob's your uncle, Fanny's your aunt. If he can deliver more performances like his 2 goal salvo at the weekend you'll be laughing. A note of caution though, he's not a guaranteed starter and he'll soon be off with his little hammer to help Santa make all the toys.
Forwards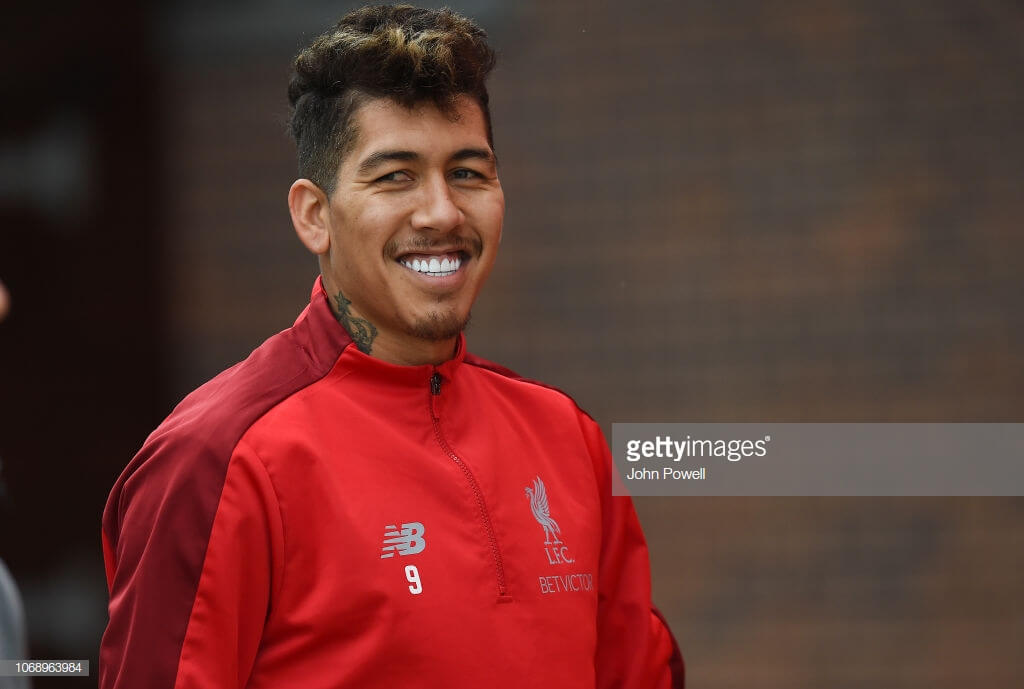 Everyone likes a bargain at Christmas. Well at £4.4m Aboubakar Kamara is exactly that. Much like Isaac Success before him, Kamara is more about what his inclusion allows you to do elsewhere in your team. You probably wouldn't start him every week but if you're considering a move to 3-5-2 then he's probably your best bet for your bench. Claudio Ranieri clearly rates him and he's repaid his faith with 2 goals in his last 3. Fulham have four good fixtures in their next five, so as and when rest and rotation comes, you may get lucky with more than just the perfunctory 2pts off your bench that similarly priced players offer.
Looking for a shining star to guide you and your FPL team? Look no further than Roberto Firmino. My god man, his teeth are so bright I swear I saw 3 wise men following him around Anfield at the weekend. This one is a bit of a punt as its two 'good' fixtures followed by two 'bad' (if you can count Arsenal at home as bad!), but prior to the weekend's victory over United, it was 30pts in four games thanks to 2 goals and 3 assists. Plug him into your team and let Bobby light the way. Hallelujah.
Let us not, of course, forget why we celebrate Christmas; I am of course referring to baby Jesus. Like many people in times of trouble, Pep turned to Jesus and Jesus was there for him. His two goals at the weekend were the gold and frankincense, we want myrrh!' I hear you cry! Well with a packed Christmas schedule we might just get our Christmas wish.
That is unless of course the Grinch (Pep not Jose) turns up and boots over the manger. With the imminent return of Argentinian Sergio Aguero looming, he may be the safer choice should Pep decide that it's the man with the silver halo he prefers sat atop of his Christmas tree (formation).
Well, that's me done for another year. I would like to wish each and every one of you a very heartfelt Merry Christmas and if you don't celebrate Christmas then I wish you good fortunes in FPL, which is more meaningful I think.
I will, of course, be around on the boards throughout the festivities, stay focused, remember the deadlines and above all else, just enjoy it!
May your Christmas stocking be full of green arrows… and a Satsuma. X
Thanks for reading Fantasy Football Tips Gameweek 18. This article was written by Rosco
FPL FIXTURE TRACKER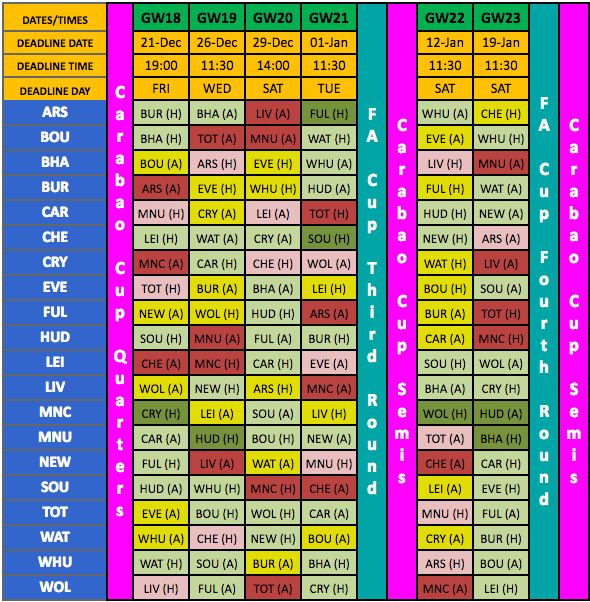 FIXTURE TRACKER LINK
Welcome to our Fantasy Football leagues section.
The League Codes for FF247 for the 2018/19 season are as follows –
Thanks to our friends Follow @ff_surgery and please give them a follow.