Fantasy Football Tips Gameweek 2
Hello everyone, it's great to be back writing for another season – though, with this being the earliest in August I have written an article, it's definitely been the hardest to write!
So, looking back to Gameweek 1 and there is a bit of a correlation between the most owned players and points scored, in that hardly any of the favourites among the FPL competitors went on to score highly! De Gea, Pickford, Trippier, De Bruyne and Kane collectively managed five points between them. Look, then, at the highest points scorers and McCarthy is owned by just 1.4 per cent, Mendy has got 13.4 per cent of managers putting their trust in him and Wilson has just 5.3 per cent. So, don't feel bad if your first week didn't go to plan, a lot of other managers will have fared the same or even worse!
Let's say Gameweek 2 is where the season really starts, though a big congratulations to those of you high up or even leading your leagues already.
Goalkeepers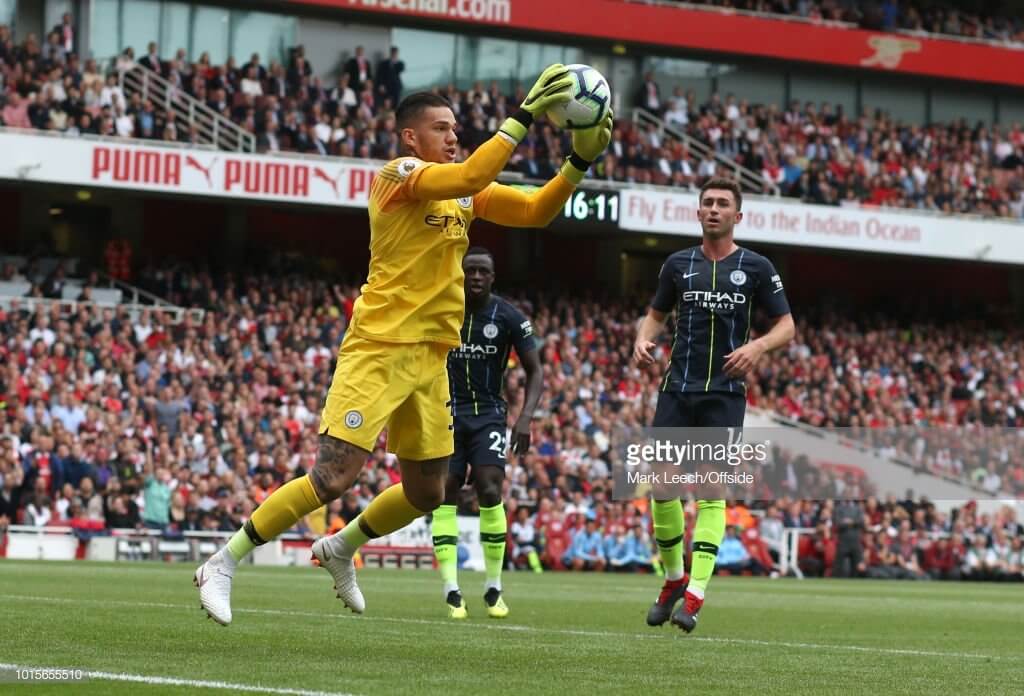 First up on this tips article so early in the season is Man City's Ederson, who costs £5.5m and is the fourth most-owned goalkeeper. Sure you're spending £5.5m on a goalkeeper, when money is particularly tight as we try and have the best squad outfield, however you are spending that dosh on a sure fire starter in the Cityzens' defence, whereby other players may be under Pep's famous rotation.
Well, he goes into this gameweek on the back of an eight-point haul from a clean sheet, saves and a bonus point for good measure after the 2-0 win at the Emirates. Looking ahead to this game, the boys in blue face a Huddersfield side that was quite convincingly put aside by an uncertain Chelsea team and have the unenviable position of being one of the favourites to be relegated come the end of the season. With no disrespect to Wolves, Newcastle, Fulham, Cardiff and Brighton, you have to look all the way to Gameweek 8 for Man City's next tough test when they face Liverpool and so Ederson could sit in your team and happily not move.
Hugo Lloris may not have kept a clean sheet against Newcastle, however don't let that put you off him as his Spurs side welcome Fulham to Wembley Stadium on Saturday. Fresh from his World Cup exploits with France, the shot stopper is a great way to connect your team with the Spurs defence as, like Ederson, he costs just £5.5m and will be a sure-fire way in.
The Whites may have spent big over the summer, however those new names failed to find the back of the net against a Crystal Palace team that is continuing its resurgent form under Roy Hodgson. That could very well be repeated this weekend as the boys from Craven Cottage face a Spurs team that has had the opposite spending tactics, with no transfers in or out leading many to question what their final league position will be – meaning they will want to go out all guns blazing to silence the critics. After Fulham, Man United, Watford and Liverpool lie in wait.
It goes without saying that, like previous seasons, I need to recommend a more budget friendly goalkeeper after coming up with those suggestions. Well, Lukasz Fabianski is my next proposal for your consideration, as we get used to him now wearing a West Ham strip after his time at Swansea and Arsenal even further before that. It's fair to say this guy was the main reason the Swans had any hope of staying up last season – was it not for him, they would have faced the drop a lot sooner than when they actually did.
After the hope before the season, could the Hammers also face the same fate as they were well and truly set aside by Liverpool in the 4-0 loss at Anfield? Well, only time will tell, however their fixture this weekend as Bournemouth come to the London Stadium could be a kick starter to their campaign and move the team off the foot of the table. Again, like his time at Swansea, Fabianski will get a great chance for save points and even the odd clean sheet.
Defenders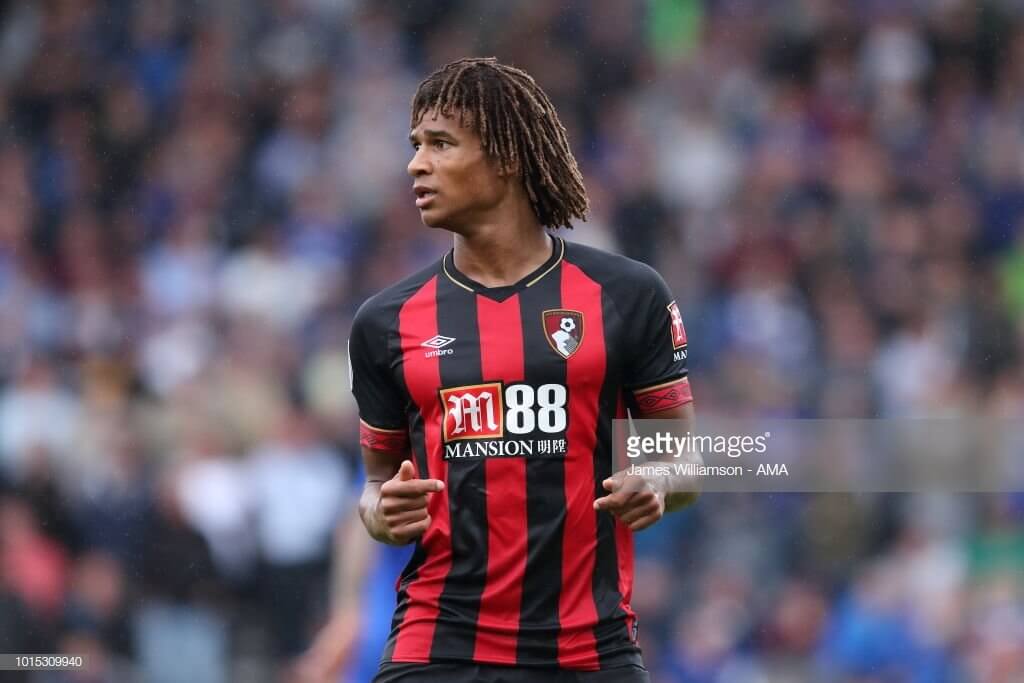 So that my predictions aren't over-populated by Spurs and Man City players as first picks, Nathan Ake is my natural next choice. The Bournemouth centre back costs £5.0m and managed to keep a clean sheet and gain two bonus points in the 2-0 win over Fulham, underlining the importance of the Cherries keeping hold of him permanently in a club record signing after his loan spell from Chelsea. Whilst there are cheaper players surrounding him like Steve Cook and Adam Smith, who cost £4.5m and scored six points in the same match, I believe you do get what you pay for – especially as the Dutch international isn't afraid to get forward on goal either, having scored twice and registered three assists last season.
Indeed, it's that forward-facing perspective that makes Ake a promising prospect against West Ham – even after I just recommended Lukasz Fabianski! One of his assists and goals last season came against the Hammers in the 3-3 draw on Boxing Day last year, in fact. Big spending Everton's trip to the south coast is then one week later.
As mentioned within the introduction, Benjamin Mendy rewarded those relatively few managers who had placed their trust in the now £6.1m defender. Usually, £6.0m – as it was then – is a lot of money to spend on a left back in your squad, however 15 points from one fixture as a result of two assists, one clean sheet and three bonus points is not a bad start in getting a return on your investment. Indeed, over 157,000 FPL managers agree with that sentiment already, as he's the second-most transferred-in defender behind the bargain basement Aaron Wan-Bissaka.
Unlike a number of his colleagues, the Frenchman has got a good grip on his place in the starting XI, especially if he keeps up with the kind of form he demonstrated against Arsenal – having only played one World Cup game. With Huddersfield next in line, it may be a bit much to expect the same amount of points, however a clean sheet still can't be ruled out as he is eager to make up for so much missed time last campaign, following a cruciate ligament rupture.
Next in line is Ricardo Pereira, who costs £5.0m. Whilst Leicester may have conceded two goals in the opening game of the season against Man United, this guy was partly responsible for the Red Devils' clean sheet cancellation as he set up Jamie Vardy's goal and came away from Old Trafford with four points as a result. One of quite a few Portuguese players to now grace the Premier League, after a €25 million transfer from Porto, the winger / full back has potential to be a great differential with only 1.6 per cent of FPL managers having him in their team.
This week, Wolves are the first squad to come to the King Power Stadium in the 2018/19 season, with a journey to Southampton on the cards for the Foxes seven days later.
Well, after alluding to him earlier in this tips article, it's no surprise that my final defender pick is Aaron Wan-Bissaka. Costing just £4.1m, this guy rewarded those who had not only picked him but also put their faith in awarding a starting place. Even better, still, for the FPL managers who had him substitute a player with zero minutes to their name like Kieran Trippier, the most selected defender. Whilst Wan-Bissaka may not be given a starting place for the whole season as competition for places in the squad intensifies, make the most of the current period that has the added bonus of great form by bringing the Croydon lad into your team – especially while he is so cheap.
A very tricky game against Liverpool lies in wait this weekend, though the Eagles' record at Anfield isn't actually that bad – a 1-0 loss in August last year followed two consecutive 2-1 wins for the team from South London, along with a 3-1 victory back in May 2015. After that, it's Watford, Southampton, Huddersfield and Newcastle by the end of September.
Midfielders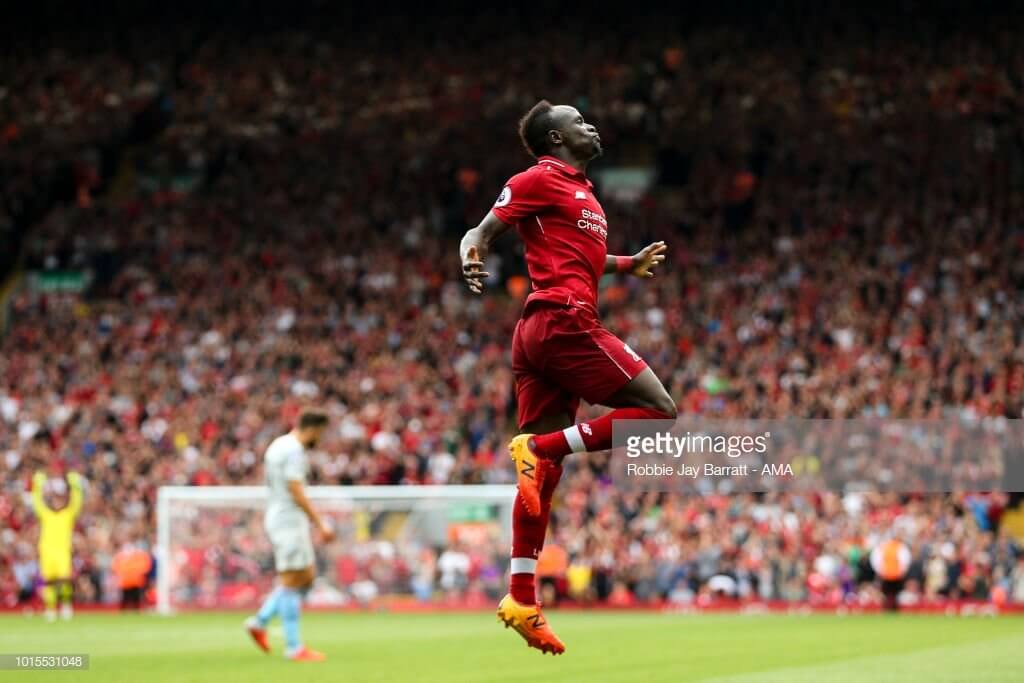 First on my list of essential midfielders probably doesn't shock you after his antics against West Ham. Sadio Mane, one of only four players in that area of the pitch who has gone up in price so far, has been purchased by more than 155,000 FPL managers – and a repeat of something along the lines of two goals and three bonus points is bound to push the ownership higher than the 20.7 per cent it is now.
That said, you can't be surprised he did so well against West Ham when, as recently as last season, he recorded two assists in the 4-1 victory on 4 November and a goal on the return fixture just four months later. So, he likes playing against West Ham. Looking ahead to Liverpool's visit to Selhurst Park, he scored a goal in the exact same fixture last year and also recorded the solitary goal in the 1-0 victory at Anfield. So, he also likes playing Crystal Palace. Add to that the fact that he scored in all three of Liverpool's first trio of games last season and you have yourself a player full of points potential, if history is anything to go by.
Christian Eriksen is sure to have disappointed a good few FPL managers as they opted him over the likes of Mane, Pogba and even Spurs colleague Alli, who recorded points hauls of 16, 10 and 9 respectively – rather better than the Dane's two points away at the Toon. Sure, he came close in the actual match to recording something more decent, however, as we know all too well, close isn't close enough! So, fast forward to Fulham coming to Wembley and Eriksen doesn't have a bad record against the West London team – only two appearances but with four assists in that time as he played in a 3-0 FA Cup win a couple of years ago and a 3-1 league victory the last time the Cottagers were in the Premier League.
Backing up my case for the Spurs number 23 is his team's record against Fulham. Of the 96 times they have ever played each other, Spurs have won more than half of those at 49 and drawn 29. In fact, of the past 10 encounters between the two sides, North London has been victorious over the West eight times, putting away an average of 1.9 goals in each match.
After starting the previous season so brightly, also under the management of Marco Silva, Richarlison showed he's also able to repeat history and reward the managers who forked out £6.5m on an Everton midfielder. Scoring both goals in the 2-2 draw away at a bouncing Molineux, every FPL manager who owned him or drunkenly purchased him while watching the match – it was after 5:30pm, after all – suddenly held their breath as he appeared in pain holding his calf on the pitch.
Thankfully, he walked off without too much of a limp and then was free to speak to the cameras afterwards. Since then, he has visited a fan in hospital who was injured in the Wolves fixture and the club has said he is fit to face Southampton when they come to Goodison Park this weekend. The £6.6m player is yet to record any major points haul against the Saints, however his first league match in front of the home crowd is bound to make him pull out all the stops to impress and get into their good books.
I have to say, Chelsea do not really appeal to me FPL wise, at the moment. Whilst they may have put aside Huddersfield 3-0 the weekend just gone, the club does seem to be once again gathering headlines for the wrong reasons as players throw their toys out the pram. One of the Stamford Bridge collective, however, was one of those I can honestly say almost made it into my FPL team but consequently didn't, leading to much regret as he recorded nine points against The Terriers. Pedro has come into this season on the back of very successful friendlies where he scored against Perth Glory and Inter Milan – and it looks like that form is continuing.
Costing just £6.5m, the player has been brought in by 29,000 FPL managers and so his ownership of just 2.8 per cent is bound to rise. This week, the team face Arsenal who have already conceded twice, whilst matches against Newcastle, Bournemouth and Cardiff could have good points potential if the Spaniard keeps up his form and encourages Sarri to keep his place in the starting XI.
A few seasons now, Watford have had a player who becomes an FPL essential up until Christmas, where they suddenly forget how to play football and that's that for the rest of the season. We can remember it with the likes of Richarlison, Ighalo and Deeney over the years gone by. Well, Roberto Pereyra (£6.1m) hit the ground running in the 2-0 win over Brighton in Gameweek 1, scoring both goals and coming off the pitch in the 86th minute with three bonus points under the belt. Could he perhaps be the next in their hall of fame? Turf Moor is the next location in this potential story, followed by a visit by Crystal Palace. Watch this space.
Forwards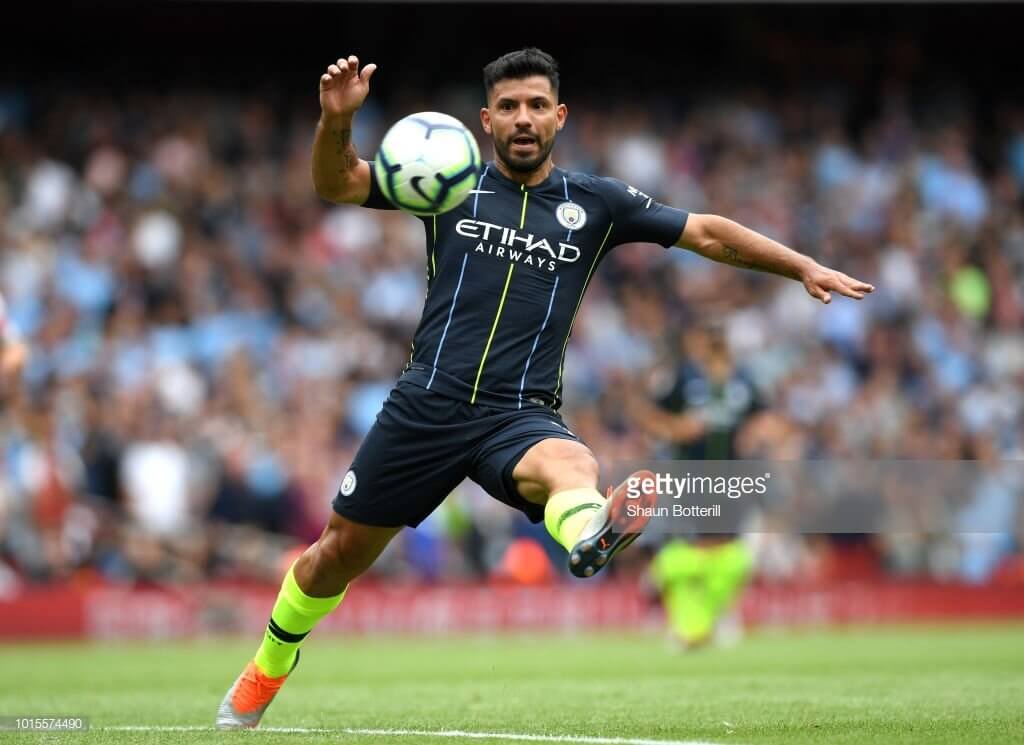 Sergio Aguero is the first pick in the forwards section, though there has been talk about whether he'll start. I mean, it's Pep and rotation – something that goes together as well as our very own Harry and Lloyd – and so you wouldn't be surprised. But, let's just presume, for the sake of this article, that he is going to start and that it just looks so right to have the captain's armband on him at home to Huddersfield. The Argentinian has played the Terriers three times and, in the 255 minutes he has faced them, has scored three and assisted one. He was also out injured when the two teams played out that 0-0 draw last season.
Not bad statistics. Mix in the fact Man City have some fantastic fixtures coming up after Huddersfield as they face Wolves, Newcastle, Fulham, Cardiff and Brighton and you have yourself a great opportunity for points to match the £11m investment.
I just can't resist including Jamie Vardy, even if it's just so I can type the phrase 'Vardy Party'. Well, he may have missed most of the first match against Man United, but that didn't stop the player from coming on and scoring in the last minute to wipe out De Gea and co's clean sheet – and the points of a good few FPL players, no doubt. The seasons of 2015-16 and 2017-18 saw him score more than 20 goals in each – will he do the same this season? Well, only time will tell, however with Wolves, Southampton, Bournemouth and Huddersfield four of the five teams the Foxes will face, he has a real opportunity to get some more goals early on and really get going.
The final pick in the forwards section is Josh King, who costs £6.5m. The Bournemouth player was one a good number of FPL managers picked and then hoped was among the points when they saw that the Cherries had scored twice in the victory over Cardiff. Unfortunately, it wasn't to be as Wilson grabbed the points in preparation to troll every player who then brings him into their team and does exactly naff all. After the trip to the London Stadium this weekend, a fixture that has seen 13 goals in the last three meetings, the Cherries face Everton, Chelsea and then Leicester.
Thanks for reading Fantasy Football Tips Gameweek 2. This article was written by Swirly
FPL FIXTURE TRACKER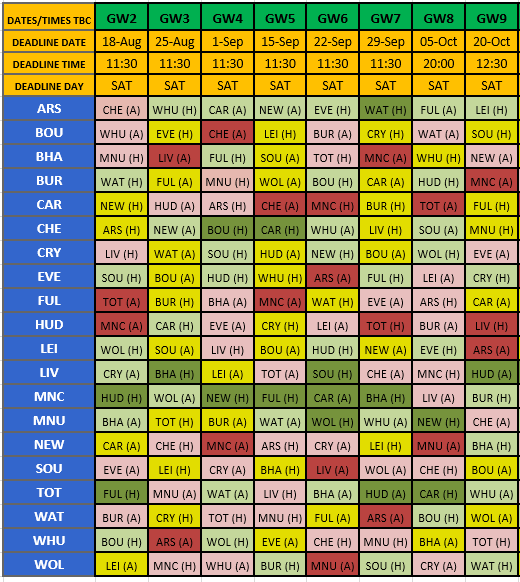 FIXTURE TRACKER LINK
Welcome to our Fantasy Football leagues section.
The League Codes for FF247 for the 2018/19 season are as follows –
Thanks to our friends Follow @ff_surgery and please give them a follow.