Fantasy Football Tips Gameweek 23
Welcome to Fantasy Football Tips Gameweek 23
BANG! Where did that come from? That was FPL to a tee last week, as Sergio Aguero scored a hat trick and assist against an embarrassment of an Aston Villa team in the 6-1 win – Villa fan here, hello, yeah it feels great – registering 20 points in the process. That followed zero minutes against Everton, a goal against Sheffield United and 160 minutes played over the eight weeks before that of absolutely nothing through injury. So don't feel bad if you didn't see that coming. Elsewhere, Jamie Vardy disappointed owners who had hoped for a repeat of his own 20-point haul managed against Southampton earlier in the campaign. Other surprises included Juan Mata and Riyad Mahrez bringing back memories of the 2012/13 and 2015/16 seasons with 11 and 17 point accumulations respectively, as Lucas Digne also brought in 12 – something managers wanted about 20 weeks previously, when he was in their actual team. Talking of which, well done to those who had £4.4m Leander Dendoncker's double digits slip into their team through substitution!
So, looking ahead, everyone is continuing to think about Liverpool assets for their double gameweek and wonder if Mo Salah's assist against Spurs is a warning sign, Bobby Firmino's goal – another scored away from Anfield – is a sign of things to come and whether Andy Roberston is actually like Heung-Min Son in being a wolf in sheep's clothing. But, try not to let that distract you and mash up half of your team as you chase the Reds – losing value gained in other squad members. Let's see who makes the grade…
Goalkeepers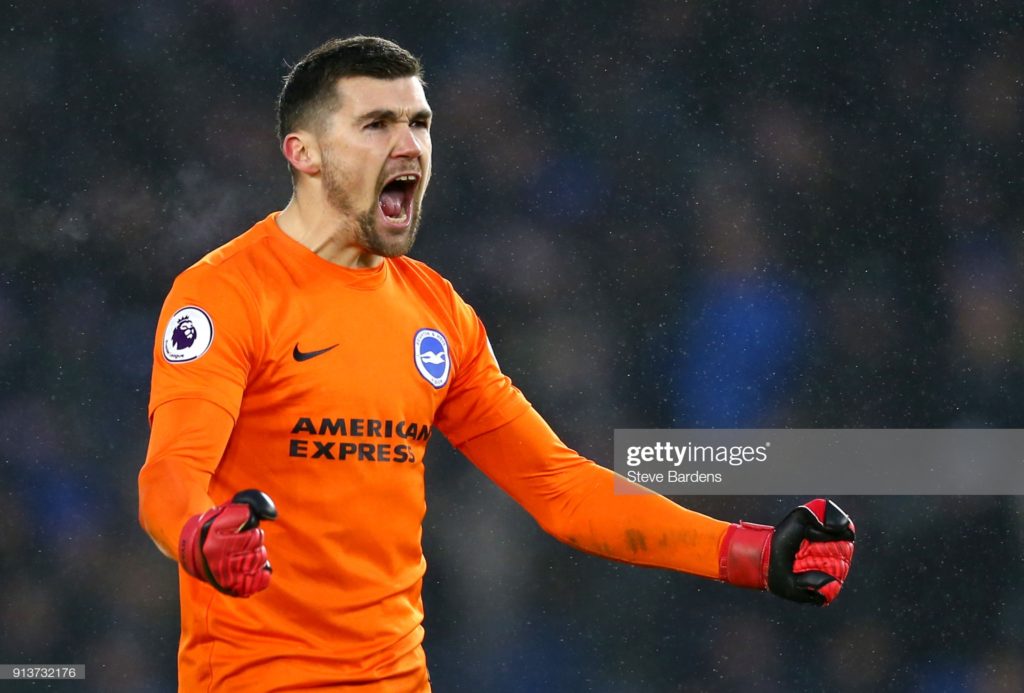 My first selection is the goalkeeper who picked up three points away at Goodison Park, as his side went down 1-0 against Everton. His five saves, which in turn helped along the tally in the gameweek that he converted saves into cash for the Australian bushfires fund, also helped the Seagulls massively. I, of course, mean Mathew Ryan. Only fourth in the points chart with 84 from 22 games – an average of 3.82 per match – this guy has kept Brighton in fixtures where some of the defenders may have switched off. At £4.9m after a price rise of £0.4m since day one, he still presents great value – especially when you consider the charity money raiser is only four points off being the highest-scoring goalkeeper and has seven more points to his name than the popular Nick Pope.
Looking ahead to his fixtures, the Ozzy shot stopper hosts Aston Villa on Saturday. The game against the Villains may carry with it clean sheet potential, depending on what kind of a side bothers to turn up – I'm not annoyed with how they are faring at the moment, honest – as the lads in claret and blue have found the back of the net seven times in the same amount of fixtures in all competitions. The fewest goals scored so far this season is now an accolade shared by Watford, Crystal Palace and the next team Brighton face, Bournemouth, which has to be encouraging – especially when the Hornets come to the Amex in Gameweek 26, as well.
The next suggestion is Southampton's Alex McCarthy at the very budget-friendly £4.3m, owned by just 1.9 per cent of teams, making him a great differential when you think that one in eight managers have the aforementioned Ryan in their squad. Following the 2-1 win away at Leicester, the Guildford lad now has 20 points from his last four matches, with only three goals conceded and, when compared to a number of other teams in the league, a fair few nice-looking fixtures coming up as the side has shown itself to be resurgent in past weeks. First up is a welcome to Wolves, who may be tough customers, however after that will be games against Crystal Palace, Burnley, Aston Villa, West Ham, Newcastle and Norwich which carry with them excellent clean sheet potential. I'll just give the caveat that there is the matter of a trip to Anfield in Gameweek 25, in which you may have to hope for save points. As we have gained value in our team from various players, this guy could even be that replacement for Button we all put in at the start of the season for the lols.
Another goalkeeper to consider, who is slightly cheaper still, is the guy who came on as Fabianski's replacement in the 1-0 loss away at Sheffield United. West Ham's David Martin, priced at just £4.1m, does admittedly have competition for the place in the form of Roberto – but I'll just go with the presumption he will be standing between the sticks in Saturday's game against Everton at the London Stadium. During his last playing spell earlier this season, the local lad amassed an impressive 18 points from just four fixtures, giving a nice average of 4.5 per game, with the highlight being his heroics in the 1-0 win away at Stamford Bridge back in Gameweek 14. The Toffees have had a bit of trouble finding the back of the net of late, even since Carlo Ancelotti came in, having only scored six in their last seven league games and so there is potential for points. Whilst the Hammers do have a double gameweek in 24 – yes, they're the other team playing twice – five of the next seven games are tricky to say the least and so that aforementioned goalkeeper rotation could well work out.
My last pick is a quick nod to Jordan Pickford. He has six clean sheets – of which three have come in the last five fixtures – and so the £5.3m price tag may not seem too much of an extravagance when compared to my previous picks, after all. The next four games of West Ham and Watford away, along with Newcastle and Crystal Palace back at home, are certainly favourable as it seems the new manager has shored up the defence but needs to look at the squad's attack.
Defenders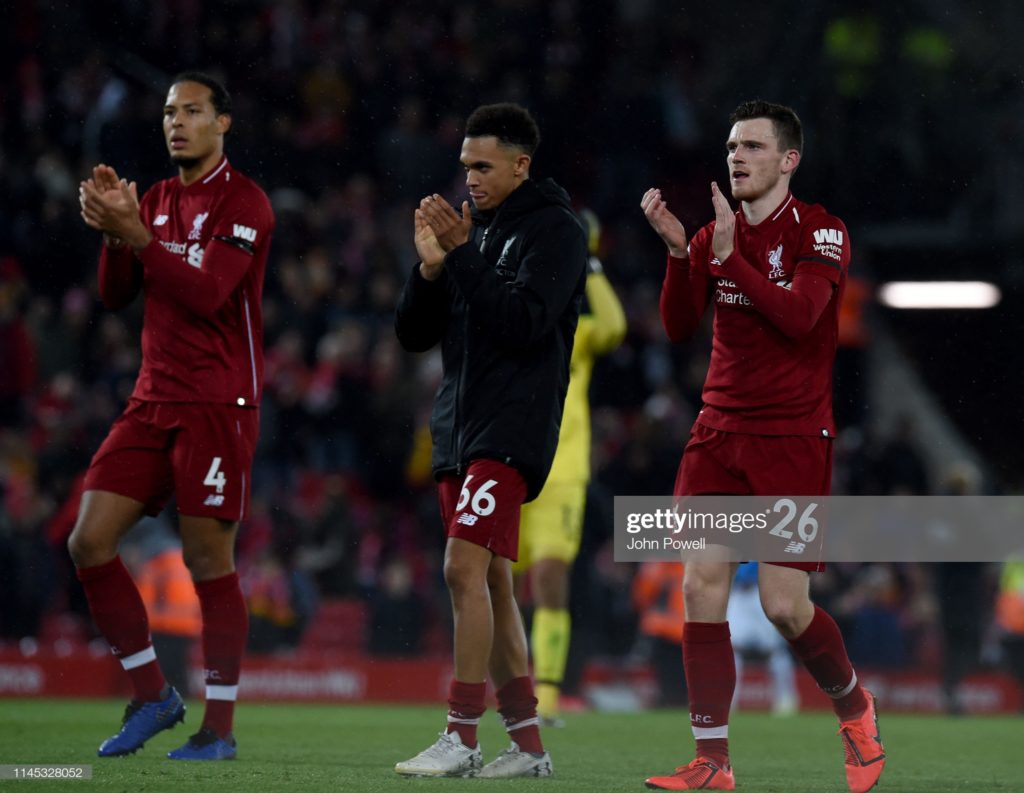 My first choice is actually a selection of defenders from the same team – and I'm sure you can guess which one. Rather appropriately, the top four players in that position when it comes to form are these exact selections: there's Trent Alexander-Arnold – or TAA for short – who will set you back £7.5m and has 50 points from the last five games, creating the FPL site's form of 10, whilst £5.2m Joe Gomez has an also impressive 6.6 form. Andy Robertson and Virgil Van Dijk, meanwhile, both have an average of 6.4 points over the same time and will cost £7.0m and £6.4m respectively.
It seems that Alisson returning in Gameweek 9 was the beginning when it came to Liverpool becoming more solid at the back and Joe Gomez starting seven weeks later then took that up a notch converting the odd goal conceded to clean sheet after clean sheet. It surely can't be a coincidence that since the chairman of the Raheem Sterling fan club returned to play, the Reds haven't conceded a single goal – and two of those matches were far from easy on paper as well. Whilst the visit of Man United this gameweek could see Alisson pick up the ball from the back of the net, there is still attacking potential to be had as seven goals and 17 assists have come from a Liverpool defender in the league so far this season. Of those, Van Dijk leads the way with scoring three and TAA is ahead in the assists race with 10. Should they end up blanking, there is still then the double against Wolves and West Ham in Gameweek 24, which kicks off a great run of fixtures right up until their 32nd match of the Premier League season when a trip to the Etihad is on the cards.
As previously alluded to, with the appraisal of Mathew Ryan, Brighton aren't at all bad at the back, currently lying in joint fourth with Chelsea and, interestingly, Newcastle, on the number of clean sheets, as five have been achieved. With that in mind and a player who has attacking returns, Lewis Dunk is a player who has already had his most successful season at The Seagulls. The local lad now has two goals and three assists to his name so far this season and you can't blame the 18,000 people who have brought him in, as he has picked up 14 points in the last three weeks and has a visit of Aston Villa on the horizon. After that, the player faces Bournemouth with their struggles in front of goal at the moment and you have to look to Gameweek 30 for the next game you think it safe to stick him on your bench.
Whilst Liverpool's defenders make up the top four defenders on form, the next team's defence to take a look at, nearby Everton, has three in the top 11 – bolstered, no doubt, by three clean sheets in the last five. Djibril Sidibé and Lucas Digne both have a form of 4.8 from the last five games, which is particularly impressive in the case of the latter as that figure includes a game he didn't even start in, going on to be quickly made up for by the 12-point haul against Brighton. Whilst their form is currently the same figure, there is a price difference as Djibril comes in £0.3m cheaper than Lucas' £5.7m pricetag. Elsewhere – and even cheaper – there is Mason Holgate who has the budget-friendly £4.4m cost, along with 4.0 form and an ownership percentage of just 1.3 per cent.
Whilst the Toffees' defence has been more resilient since Gameweek 18 with three clean sheets in the last five, the aforementioned trio bring with them an attacking threat as another similarity between the two Frenchmen is that they each have four assists to their name and Mason Holgate has so far picked up two. This weekend, the opposition is West Ham – a side who went down 2-0 in the two meetings the sides had with each other last year and could carry another opportunity for a clean sheet. After that, Newcastle, Watford and Crystal Palace present Ancelotti and co with a points opportunity before it then goes downhill very quickly as seven of the eight ties thereafter are tricky to say the least.
If you are in the hunt for another cheap defender to, perhaps, offload the seemingly unfavoured Diego Rico – the guy who only scored his points when he was sat on your bench – perhaps consider Jack Stephens. Along with the rest of his team, he must be enjoying this massive bounce back that Southampton are enjoying at the moment. This could prove to be dangerous, however, as those pesky Liverpool scouts may start making the trip down south once again to see who could follow in the footsteps of Clyne, Mane, Lallana, Lovren and Van Dijk, among others. Next up in the Saints' conquest to look up the table and move further away from relegation is Wolves who, themselves, will be looking to bounce back from the dire 1-1 match with Newcastle last Saturday. Crystal Palace with their ridiculously few goals scored so far – when you see where they are in the table – are then next in line for the £4.3m defender who has played 90 minutes in 12 consecutive games with one goal, two assists and two clean sheets along the way.
My final pick is Brandon Williams, who, just like Leander Dendoncker, could well have been sat on your bench as he then picked up 10 points from an assist and clean sheet in the 4-0 thrashing of Norwich last gameweek. Not bad for a £4.0m player! He's currently the most transferred-in defender with 31,154 managers seeing it fit to bring him into their team at the moment and I'd just say to bear in mind that he's not going to start every match. Just five fixtures have had him in the starting line-up so far – which were all against lower league sides – and so it'd be safest to regard him as a financial enabler.
Midfielders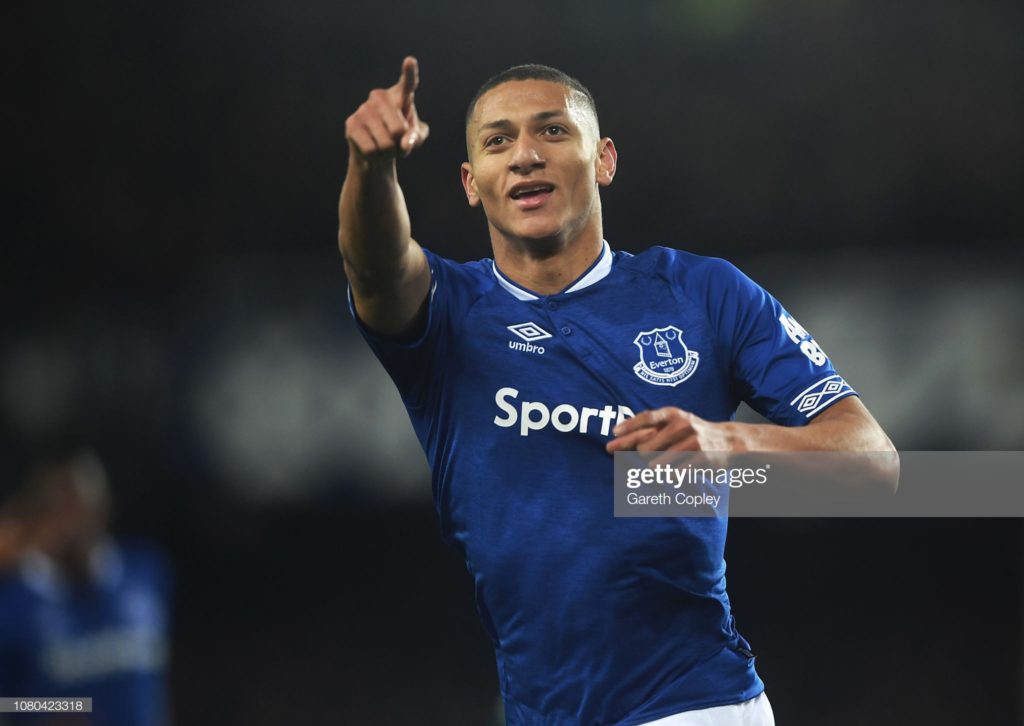 Whilst I did mention Everton aren't exactly prolific in front of goal at the moment, my first midfielder pick is still Richarlison, the second-most bought player of that position this gameweek with only Riyad Mahrez proving to be more popular – but more on him later. That'll no doubt be down to the 10 points the Brazilian picked up from the solitary goal in the 1-0 win over Brighton, which happened to follow on from finding the back of the net in the 2-1 loss at the Etihad and assist in the victory at St James' Park, all culminating in 23 points over three fixtures. As we no doubt remember from past seasons, the his form tends to come in waves as the last round of points-gathering was a stint between Gameweeks 12 and 16 and, before that, you have to look back to the very start of last campaign. That was right up to the red card in the 2-2 draw against Bournemouth. Yes, that long ago when the Cherries used to actually score.
Costing £8.1m, the 22-year-old, who is now owned by 13.4 per cent of managers, is able to look ahead to four favourable fixtures. First up, West Ham is a team he has scored a goal and assist in four appearances against and you'll remember from my previous appraisals of Everton players – there's quite a few in this article, I'll admit – it's ended 2-0 in the Toffees' favour the last two times the two sides have met. Next on the schedule is Newcastle, a team Richarlison has had direct involvement in four goals in as many ties and you also can't look past the fact the Magpies last kept a clean sheet back on 21 December as 10 Premier League goals have been put past them since. The fact Watford, the Gameweek 25 opposition, are his old team still hasn't stopped the guy with FPL form of 5.0 from scoring two past them in four meetings.
"Help me, Jack Grealish. You're my only hope". Whilst I'm sure I'd never be the Princess Leia to his Obi-wan Kenobi, it's fair to say this guy is Aston Villa's only bit of optimism as the club's bid to be a Premier League outfit next season stumbles from one disappointment to another after occasional rays of hope. The fella owned by 19.1 per cent of managers has scored six goals and set up the same amount, which accounts for almost half of his boyhood club's campaign total so far. That alone shows just how much he is depended on and, should the £6.5m player get injured, relegation will become even more certain. Most recently, he picked up a solitary point against Man City, a game that many didn't expect much from, which followed on from the goal and assist away at Burnley that was on the back of another single point away at Watford which, in turn, was after six points against Norwich and eight versus Southampton.
So, looking ahead, the games coming up against Brighton, Watford and Bournemouth are absolutely crucial and it'll no doubt be down to Jack to bring home the bacon. As for the Seagulls, he picked up 13 points the last time the two sides met as his goal and assist were the difference in the 2-1 Gameweek 9 victory, whilst the slick-haired number 10 had the penultimate touch in the Villains' only goal in the 2-1 loss versus Bournemouth all the way back in Gameweek 2.
Next up are two players you just can't look past when it comes to Gameweek 24. Mo Salah and Sadio Mane are the two most expensive players you can get in FPL at the moment and many are seeing it as the best route to somehow fit both in your team. Priced at £12.3m and £12.4m respectively, this pair would basically be a quarter of your entire budget but the two games of the double, along with the fixtures between now and basically the visit to Man City in Gameweek 32 could more than underline the fact that you get what you pay for. Even before this run of fixtures, Kevin de Bruyne and Jamie Vardy are the only players to have gained more points than the Senegalese, whilst there are only two other players, Pierre-Emerick Aubameyang and Marcus Rashford, who have more on the board than the Egyptian. And that's on the back of a season where he has been in Mane's shadow, lying 17 points behind.
Against Man United, Liverpool's opposition this weekend, Mane doesn't have the best record as he has only scored one and set up another in eight appearances against the Red Devils, whilst Salah has fared worse with nothing in the four times he has faced them. That'll be music to the travelling fans' ears, no doubt. But then we look to Gameweek 24 and Wolves are the first team in the duo's firing line – this is where the statistics get a bit more encouraging, as the Egyptian has a goal and assist and the Senegalese has scored thrice across a trio of ties against the Midlanders. West Ham, meanwhile, have seen Salah involved in five goals in four against them, whilst Mane has been the bringer of four goals and three assists in eight.
Now it's time for someone who has already briefly been introduced. Riyad Mahrez's minutes have been a lottery the entire season, as he completely sat out between Gameweeks 9 and 12 and has only played more than 60 minutes 10 times so far. That still hasn't stopped him being directly involved in 16 goals, which is better than last season but a while off the 28 he was involved in when a pivotal part of Leicester's title winning side all the way back in the 2015/16 season. Whilst it may seem strange someone who scored 17 points in the previous gameweek is this far down the midfielder pecking order, the fact he has played the full 90 minutes in so few games – meaning he is at high risk of rotation with the notorious Pep – does carry with it a fair amount of risk from an FPL perspective. Hopefully the 123,000 people who bought him so far this week realise that.
On the presumption he does make a start in the coming games, there are fixtures against Crystal Palace, Sheffield United, Spurs and West Ham on the horizon. A mixed bag, admittedly, but then this is Man City, a team who have only lost three of all 21 games against the Eagles in all competitions since the turn of the century, having netted 49 in that time. In fact, a player with great form against the South Londoners is Kevin de Bruyne, or KDB to you and I, as he has scored three and set up seven others in just eight games versus them. Sheffield United, meanwhile, were more formidable opposition the last time they met Man City, but still went down 2-0 as Mahrez picked up six points and KDB smashed it with 14 from a goal and assist. If the former Leicester player, currently owned by just 7 per cent of FPL managers, does start against Spurs, he could well bring home the bacon, having previously been involved in seven goals in nine matches against them. The Belgian, meanwhile, has been a part of eight in seven meeting with the North London side. In fact, I'll just finish on Rosco's Home Alone star in saying that, whilst many are rushing to bring in Liverpool assets, this guy is definitely one you should not think of losing – unless he becomes the inevitable victim to injury like in previous seasons, of course. There aren't many players who are season keepers and he's one of them.
One player, however, who has performed well at home and away over the season is Adama Traore, who is now owned by a very modest 17 per cent of fantasy football managers. He still only costs £5.7m, which is no doubt part of his appeal when you consider the fact he has already managed four goals and four assists so far this season. Indeed, the Spaniard has delivered three double-figure scores, of which Man City were the recipients of two as he shone against last campaign's league champions. This gives you hope when you consider the fact his fixtures after the trip to Southampton this weekend will be Liverpool, Man United and Leicester. As for the Saints, they may be on a great resurgence under Halsenhuttl, as they are undefeated in six across all competitions, however clean sheets are still trickier for them to keep, with only two games ending that way out of 17 – versus Spurs and Chelsea, in case you're interested!
Finally, a punt which may or may not work – so it's maybe a more a case of waiting and, hopefully, seeing. Ismaila Sarr has now played more than those crucial 60 minutes in a match eight of Watford's last 10 games, as he seems to be flourishing under the leadership of Nigel 'Ostrich' Pearson who has overseen the last six. In that period of half a dozen fixtures, the Senegalese – who will set you back £6.2m – has registered 34 points from two goals and three assists, averaging 5.66 points per match. Watford have Spurs at home in Gameweek 23, a team who have become rather notorious when it comes to conceding on the road as they still haven't kept a clean sheet away from the Tottenham Hotspur Stadium this whole league season yet. Aston Villa away, the following gameweek, then carries with it the chance to score – which I personally hope won't happen as I'll be at that match!
Forwards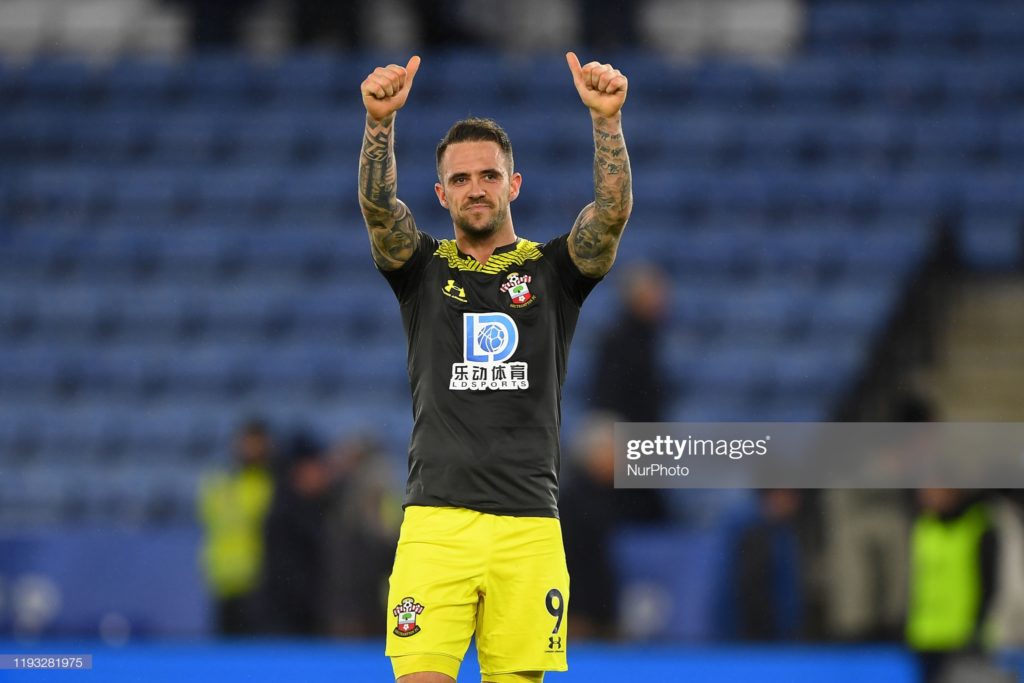 It's fair to say Danny Ings has had quite the season so far, as he has found the back of the net 14 times and set up one more. No previous campaign of his has been anywhere near as successful.
FPL can throw up many traps and I have joined many others this season in looking at Ings' price, along with the club he plays for – sorry, Southampton fans – and immediately thought to myself: "Ah, there's no chance that form will last. I bet, as soon as I buy him, that goal run will end and I'll be stuck with a forward more expensive than Mason Greenwood sat in my team or on my bench doing nothing". Something that, perhaps, brings back memories of Watford's Odion Ighalo in the 2015-16 season, when he scored 15 and set up another five with a price tag of around £6m. Fast forward back to now and Ings will now set you back £6.8m – having been just £5.9m as recently as Gameweek 10 when his team went down 9-0 to Leicester. As almost a quarter of a million managers have brought him in so far this gameweek, the former Liverpool man is now owned by 24.3 per cent and it's in your best interests to have him in your side if you want to help your overall rank along. That and the fact he'll bring you points – 106 if you'd made the purchase just before this run started in Gameweek 7.
This weekend, Danny and co are against Wolves at home – a team who have only kept four clean sheets so far this season, of which the last one on the road was in the 2-0 victory at Man City back in Gameweek 8. A trip to Anfield in Gameweek 25 is on the cards which will be rather tricky, however Burnley at home, followed by fixtures against Aston Villa, West Ham, Newcastle and Norwich then bring plenty of points-gaining opportunities. Hopefully.
Roberto Firmino is the fifth-most transferred-in player this gameweek, as 67,000 fantasy football managers have seen it fit to include him in their plans at the time of writing. The Brazilian has been directly involved in 12 goals so far this season, of which eight have been whilst he has been away from Anfield. That includes the solitary goal in the 1-0 win over Spurs last week, which was only two matches after he scored two at Leicester, a game that saw Trent Alexander-Arnold very much steal the limelight. Quite the achievement when you look at Bobby's teeth.
The reason I am including him in this article is because his side's double in Gameweek 24 is, handily, away, as Wolves and West Ham could well be the next teams to witness his goalscoring – something that has been less prolific, so far, than previous campaigns. It will take another nine goals to surpass his Premier League top of the 2017/18 season, whilst seven more assists will need to come between now and the end of Gameweek 38 if he wants to break that record, set in the 2016/17 campaign. The meeting with Man United this weekend – which is, admittedly, at home, when you factor in the Brazilian's apparent preference to score away – does carry goalscoring potential. The Red Devils have conceded seven in as many games at Anfield. After that, the ties against Wolves and West Ham carry with them greater potential as the Reds have scored 10 goals across the six most recent visits to Molineux, whilst away days to West Ham have totalled 11 in the same amount of ties.
If you don't see the fuss in the Liverpool double gameweek, firstly you're in the minority and secondly, you may find you have some cash to spare. If you are willing to spend £11.8m on a Man City player ahead of their game against Crystal Palace, then take a look at the man who has scored three and set up another two versus the Eagles – Sergio Aguero. Very much back in our thoughts after he masterminded the demolition of Aston Villa with a hat trick and assist, it's no surprise over 140,000 FPL managers have brought him in at the time of writing.
Up next is Sheffield United, a team he scored against the last time the two squads met back in Gameweek 20 – albeit at Bramhall Lane which could be tougher than you may think. However, the trip to Spurs in Gameweek 25 carries with it a great opportunity for points as it's only Chelsea the Argentinian has a better record against. In the 17 times he has played against the North London side, the guy owned by 13.3 per cent of managers has registered 12 goals and four assists. Just like with Mahrez, I will add the warning that Sergio has only played more than 60 minutes in half of Man City's league fixtures so far this season.
My final forward pick is another punt from Watford. Since properly returning from injury, Troy Deeney has helped to revitalise the Hornets' attack as the side has moved upwards in the table. With four goals so far – all of which have been in the last five weeks – he faces a Spurs side that are even leakier at the back when on the road. After that, the Birmingham lad has a trip to Aston Villa, a team he has scored five against in just three meetings. There are only four other teams he has registered more against, however those were all from between 10 and 15 games. It's fair to say the Birmingham City fan likes scoring against the Villains.
And that's the end of my article, one that started with a bang! Best of luck for these gameweeks ahead!
Thanks for reading Fantasy Football Tips Gameweek 23. This article was written by Swirly.
FPL FIXTURE TRACKER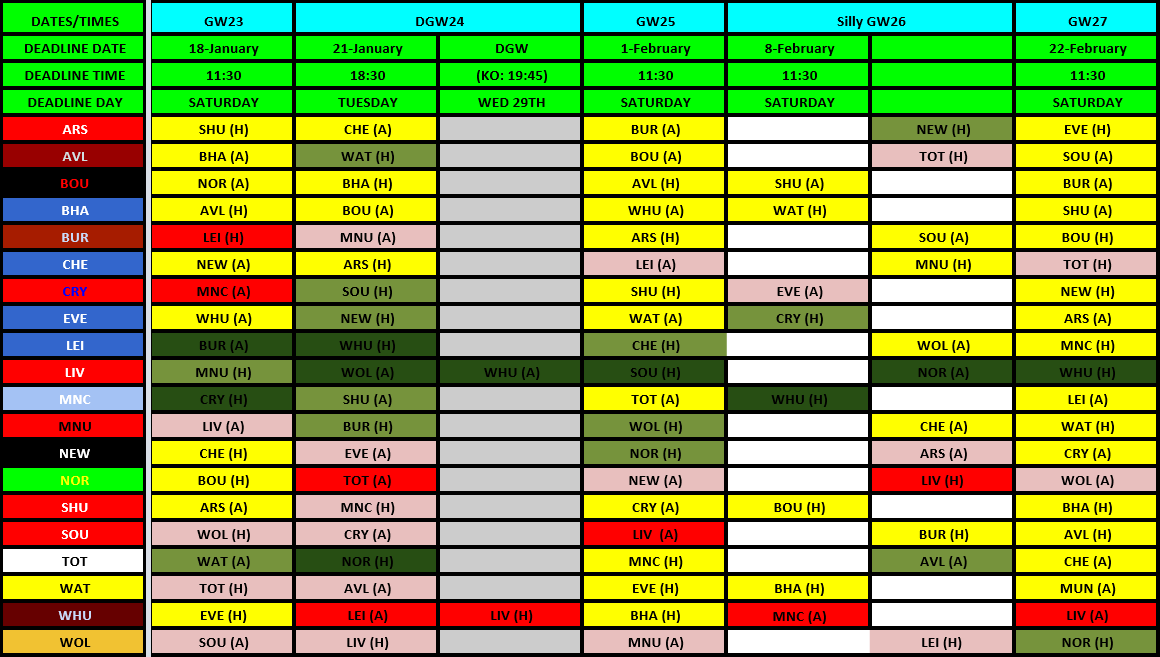 FIXTURE TRACKER LINK
Fantasy Football 247 League Codes: