Fantasy Football Tips Gameweek 27
Welcome to Fantasy Football Tips Gameweek 27. Only in England and the PL could a winter break not equate to no football. I haven't checked, but I suspect in all other European leagues which take a 'winter break' the league effectively closes down. But not the PL, no they just invented a farce. The farce carried over into FPL and the never-ending game-week that at the time of writing is still not over. **** me, it's been tedious! Had FPL made GW26 into two separate game-weeks things could have been much more interesting but instead they made it as boring as possible.
That's enough about GW26, onto GW27. I've decided to ignore Liverpool and the four teams (City, Villa, Arsenal & Sheffield United) who blank in GW28 as I expect most people will already have 2/3 from these four teams and I don't see the point in compounding that issue by bringing in more players from these teams. What I will say about Liverpool is just stick to the three players you already own as you'll only end up frustrating yourself if you start swapping one out for another.
Goalkeepers
Aside from Alisson there isn't a keeper in FPL whom I can confidently tip. What that says to me is that until you come to play your WC you should just stick with whichever keeper you currently have. He may or may not pick up a clean sheet or two over the coming weeks, I wouldn't overly worry about it!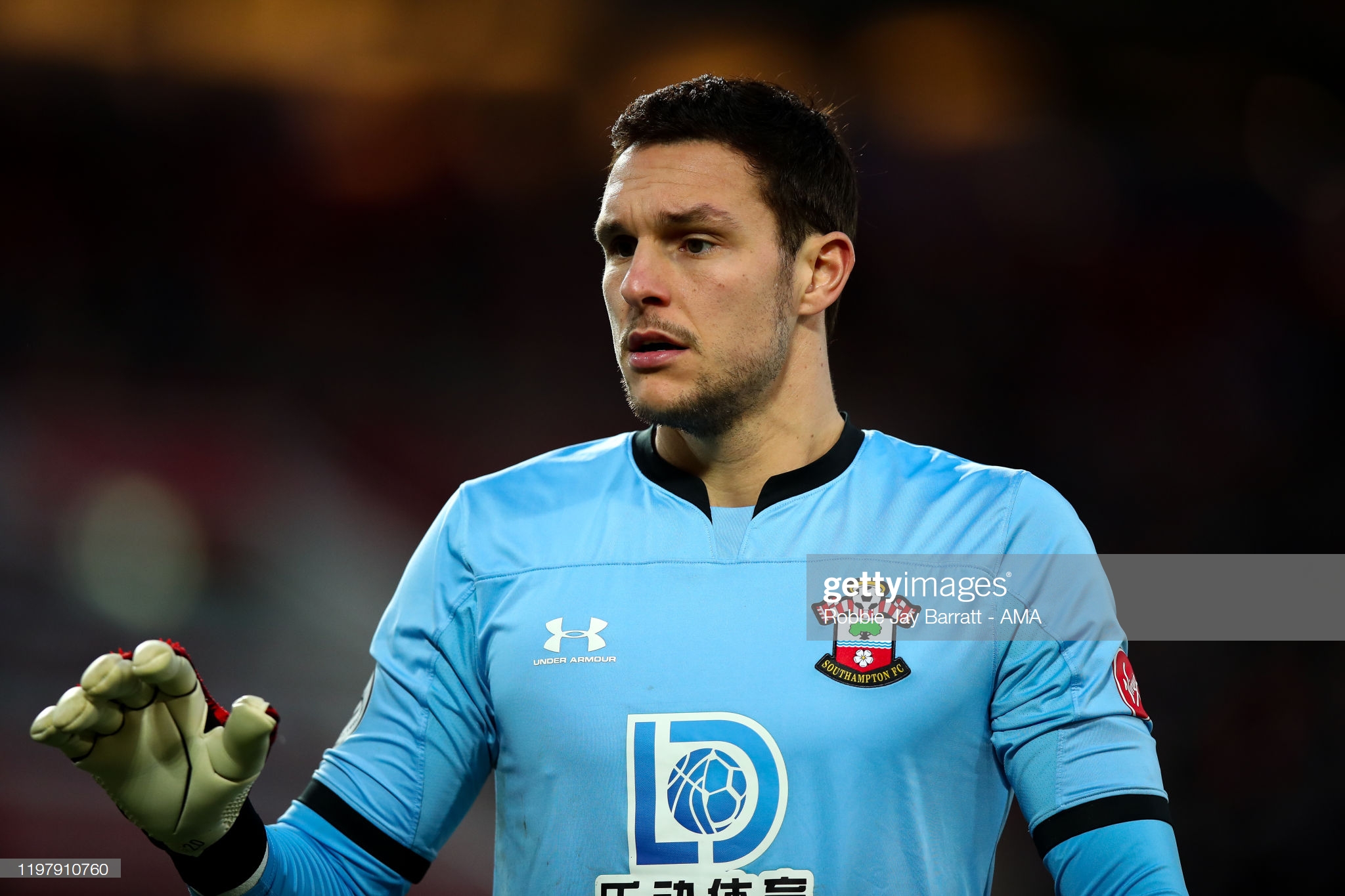 However, for the purposes of this article I'm going to tip Alex McCarthy. Granted Southampton haven't been what you could call solid at the back of late. They've conceded 10 in their last six games, although admittedly four of those came against Liverpool. All in all, McCarthy has two clean sheets from his last six games. The Saints next four fixtures do however look rather appealing and a number of clean sheets could be a possibility. These fixtures are against Villa, West Ham, Newcastle & Norwich who between them have mustered just 16 goals in the last four games. At £4.4m he's cheap and currently features in just 3.8% of teams so you will certainly benefit from any clean sheet.
Both Newcastle and Wolves have some great fixtures over the weeks ahead meaning Rui Patricio and Martin Dubravka should be considered. There are however cheaper options available from the defences ahead of them and I've chosen to concentrate on such defenders instead.
Defenders
Go onto the FPL transfers page, go to defenders and sort by form. The top four defenders are TAA, van Dijk, Robertson and Gomez. My decision to ignore Liverpool players this week has seriously diluted the defenders pool! Here goes nothing…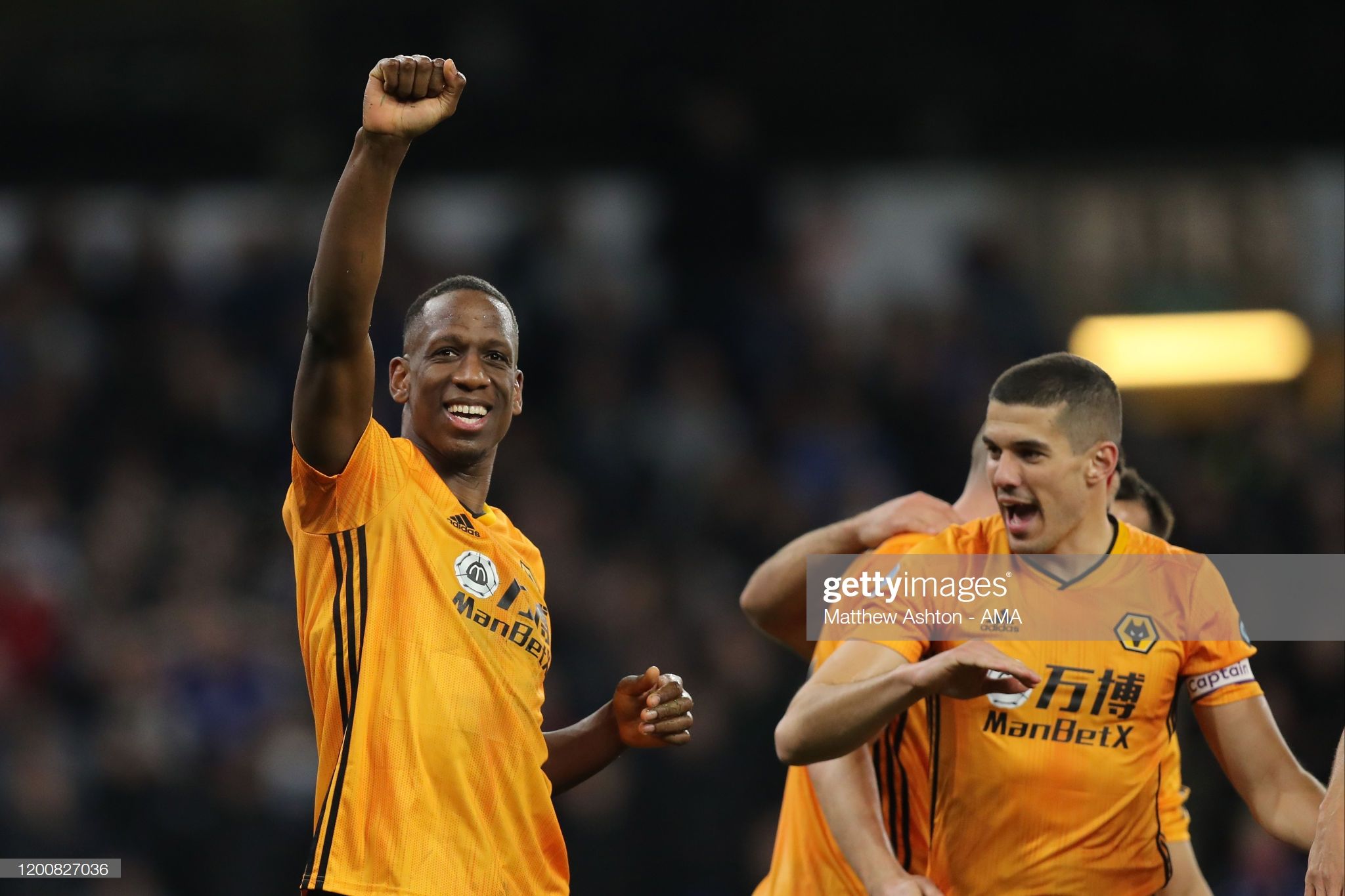 The fixtures suggest we include a Wolves defender this week but unlike last season there is not an obvious option. Instead we are forced to turn to statistics. Their first choice defence is a back 3 of Boly, Coady and Saiss flanked by Doherty & Jonny. It's somewhat difficult to easily compare their stats as there is a variance in playing time. Taking what we do have it will hardly come as a surprise to see Doherty leading the way in terms of touches in the opposition area, goal attempts and attempts on target while Jonny leads the way in terms of chances created. To be honest, should you have a spare £6.1m available and you're prepared to invest it in a Wolves defender then Matt Doherty is the man for you. However, as Wolves have kept just five clean sheets to date I'd be tempted to look at one of their cheaper options, either Willy Boly or Romain Saiss. Boly returned to the side in GW25 and Wolves have kept back to back clean sheets so it's unlikely to come as much of a surprise to hear that Boly has been on the pitch for each of their five clean sheets, despite featuring in just 10 games this season. Saiss has been a regular for much of the season and is currently £0.3m cheaper than Boly. However, with Boly and Coady all but nailed on for two of the three spots I'd favour Boly over Saiss as there is always the chance that NES could decide to play Leander Dendoncker in place of Saiss at the back. Of course, the chances of NES doing this are quite small but at a time of the season where guaranteed starters are even more important I'd favour Boly.
Options are so limited at the back that I'm now going to tip Harry Maguire and Serge Aurier. To be honest, I'm possibly being a bit too negative about these two, particularly Maguire. Only Liverpool, Sheffield United and Leicester have conceded less goals than United this season. The problem is, they've only managed six clean sheets. Again, this is only bettered by seven teams. It just further emphasises the fact that clean sheets have proved hard to come by this season. On a positive note, four of these clean sheets have come in the last seven games. So why Maguire over his colleagues? Of those guaranteed to start, he's the cheapest. Brandon Williams appears to have made the left back spot his own but Luke Shaw is still sniffing about (for a burger!!). Maguire's attacking stats are also more impressive than those of his colleagues. United's immediate fixtures aren't the best so perhaps it may be best to just put Maguire on your watchlist for now, but he's certainly someone to consider come GW31. Spurs have managed just four clean sheets over the course of the season, which is nothing short of pathetic. But, two of these have come in the past four game-weeks. Ok, I realise I'm clutching at straws here. However, if you take TAA and Robertson out of the equation Aurier has the most assists of all defenders. Over the past six game-weeks, only Digne & Robertson have created more chances, and Robertson has played an extra game in that period.
The look-ahead odds as reported by My top sportsbooks for the Chelsea vs Tottenham derby heavily favor the Blues to hold serve at Stamford Bridge. Chelsea are 5/6 favorites to take the full three, with Spurs at 3/1 and the draw at 5/2. Chelsea haven't been stellar at home (5-3-4) but Tottenham are a disaster away, currently just 2-5-5 on the season.
On the back of shipping four against Arsenal it may come as something of a surprise to see a Newcastle defender included this week. This however is what a bench is for and anyone who owned a Geordie defender in GW26 should have had him tucked away on their bench. Take a look at their next seven fixtures and it is quite conceivable that you start your Geordie each week. However, which one? For me it's a choice between their three centre halves Federico Fernandez, Ciaran Clark and Jamaal Lascalles. Let's have a look at some stats. None of their attacking stats are what you might call impressive but if you are likely to be swayed by stats I'd go for Fernandez as over the past four game-weeks his are mildly better than his two colleagues. However if it's cheap and nasty you're looking for I'd go for Lascalles on the basis that he's… the cheapest.
Burnley have rediscovered some resilience of late and have conceded just twice in the past four game-weeks, a figure only bettered by Liverpool. They have a relatively decent run of fixtures through to the end of the season and at just £4.2m I feel Charlie Taylor warrants a mention this week.
Midfielders
I had earmarked Spurs' Son for top billing in the midfield section until I read that he's set to miss a number of weeks due to a fractured arm. I suppose it could have been worse, I could have bought him!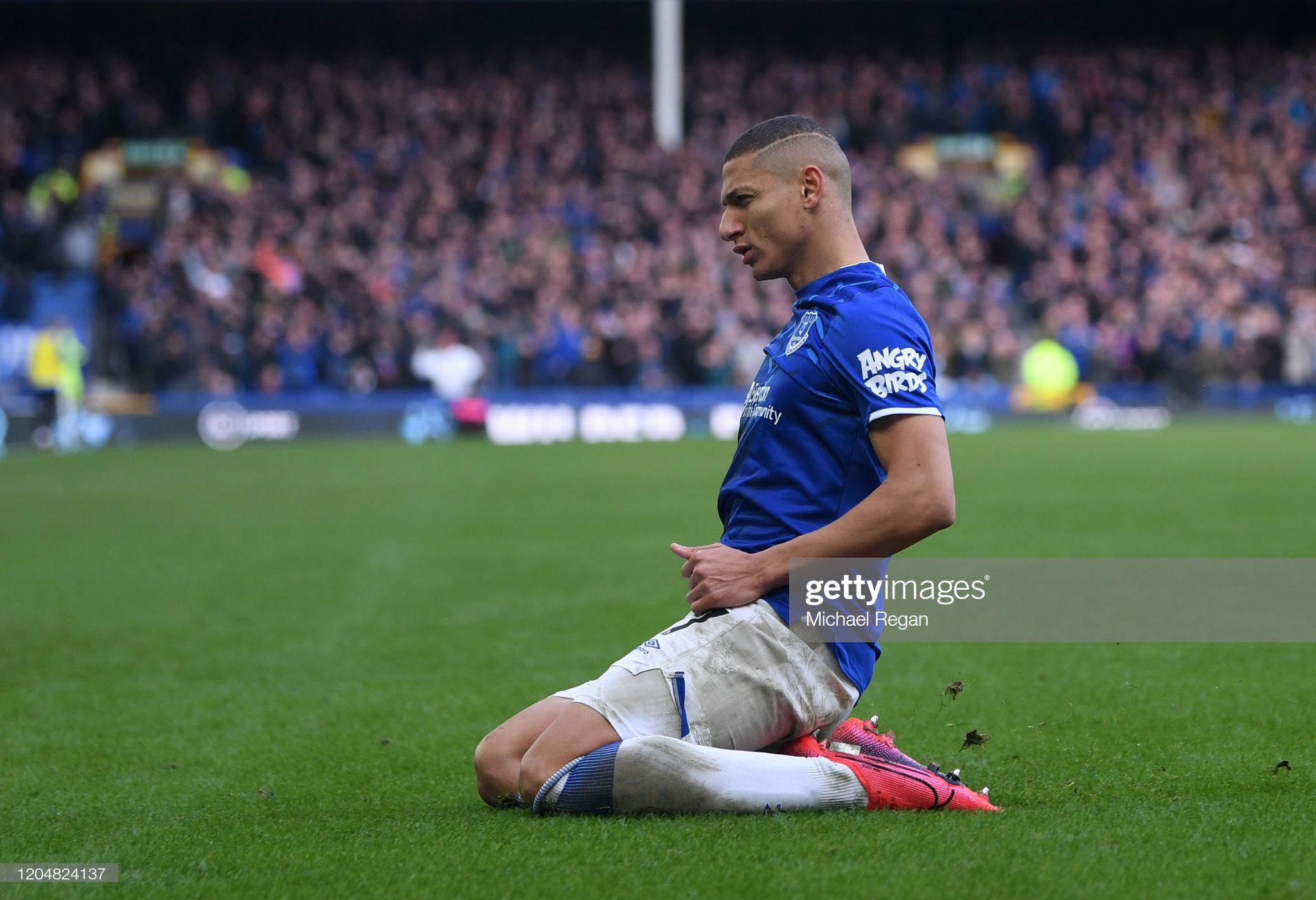 I can't quite believe what I'm about to type, but with the Korean gone AWOL top billing goes to Richarlison. The problem we have here is form vs fixtures. Everton's fixtures are set to nosedive. However, do they really? Their next three fixtures are against Arsenal, United and Chelsea. In seasons past the three of these would have been fixtures in the top 4, currently only Chelsea occupy a top 4 spot. Looking at the current form table Arsenal sit 4th, United 11th and Chelsea 13th. To put that into further perspective, Everton sit 3rd. Over the past six game-weeks only Liverpool have scored more goals than Everton. What about the Brazilian himself? In the last six games he's played, (he missed game-weeks 23 & 24) he's scored three, created two and picked up six bonus points. Carlo Ancelotti is clearly a big fan with the Italian commenting after their last match, "Richarlison can also play on the left but we don't have to give him a lot of defensive work. He has to be fresh when we have the ball, he can play right and left, but without thinking too much about defensive work." Forget Everton's fixtures and back their form coupled with Richarlison's individual form.
Leicester's form has taken something of a dip of late, winning just two of their last six games. They've also kept just two clean sheets in this period. Scoring goals hasn't been an issue though, with only Liverpool scoring more than Leicester's 11. Unfortunately, for owners of the likes of James Maddison and Jamie Vardy their form has mirrored that of the clubs, with the pair just managing a goal & an assist between them over the course of the past six game-weeks. One player who has seen his form pick up significantly is Harvey Barnes with the youngster claiming three goals and an assist over the past four game-weeks. The issue we've had with Barnes over the course of the season is that he rarely played 90 minutes. Despite missing out completely just twice this season, he has only played 90 minutes on three occasions, but encouragingly these have come in the past four game-weeks. Over the past four game-weeks only Son & Salah have had more attempts on target, while he also ranks 9th for chances created over that period. After the visit of City this week Leicester have a superb run of fixtures and at just £6.0m Barnes could prove great value for money.
Man City are 2/3 favorites at Leicester. The Foxes are roughly 7/2 home underdogs with the draw sitting at about 5/2. While Leicester has amassed the second-most points at home in the Premier League, their +12 goal difference is only tied for fourth-best. City, meanwhile, has the second-best away record and a +19 goal-difference, which is just two behind league-leading Liverpool.
In the absence of Harry Kane and now Son, can we expect any of Spurs' other midfielders to step up to the plate? The options as I see it are Dele Alli, Lucas Moura and Steven Bergwijn. As Bergwijn has featured in just the last two league games, we'll take a look at the stats for the three of them over the past two game-weeks. In terms of penalty area touches, Alli leads the way with 10, followed by Bergwijn on nine and Moura on five. Alli & Bergwijn have each had five goal attempts while Moura has had three. Bergwijn has had two attempts hit the target and Alli has had one. Finally, Moura has created four chances, Bergwijn three and Alli one. As you can see there's not a huge amount separating them, but that's to be expected given the small sample size. It remains to be seen whom Jose chooses to lead the line but I expect it to be either Moura or Alli. This should increase their chances of scoring but playing OOP doesn't always lead to an increase in points. To be honest, based on the basic stats I've outlined above I'd be tempted to take a punt on Steven Bergwijn!
Forwards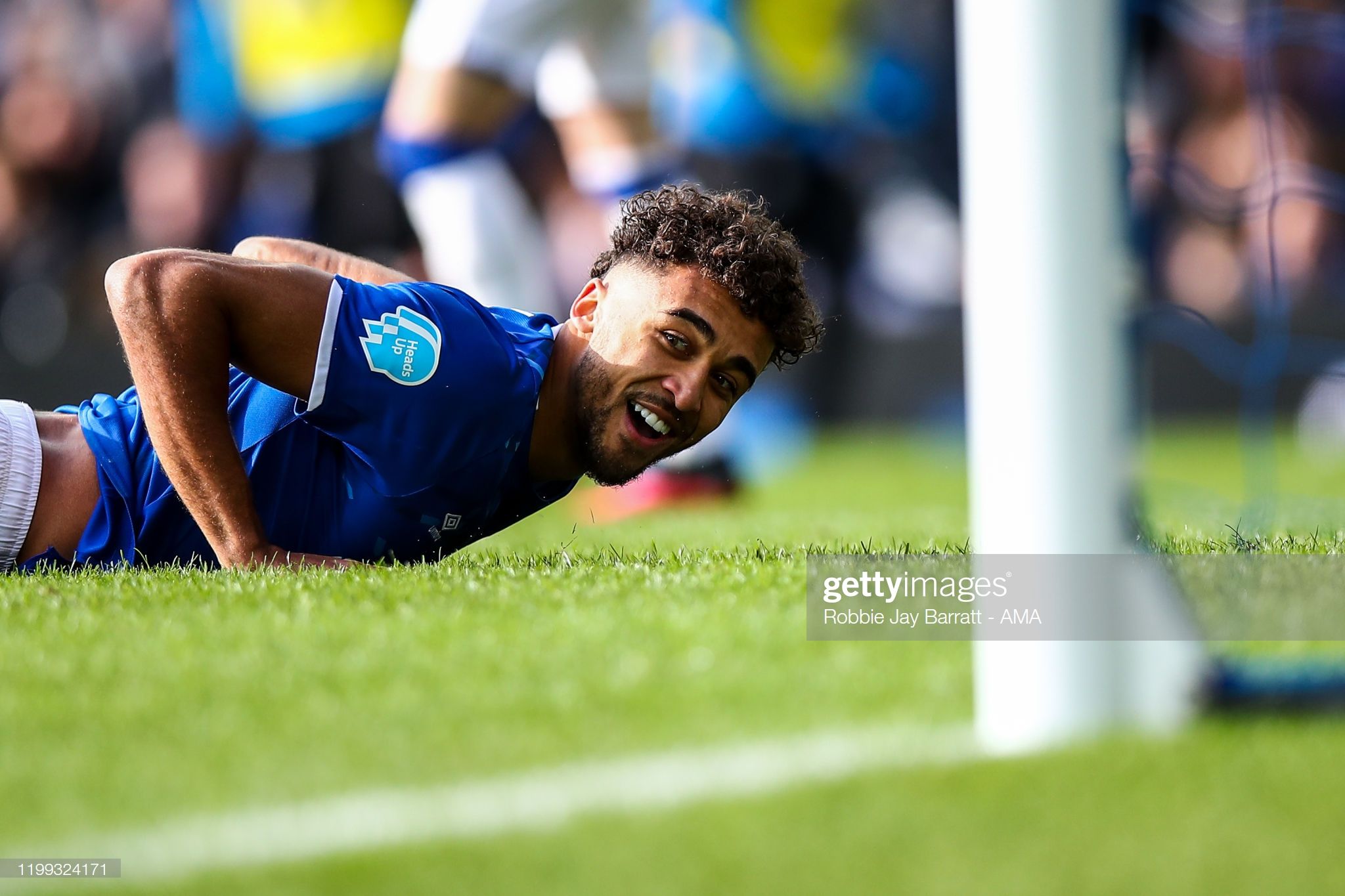 Having already dispelled the myth that we should ignore Everton assets due to their fixtures we now turn to their chief poacher, Dominic Calvert-Lewin. Prior to Carlo Ancelotti arriving at Goodison DCL was having what could at best be described as a mediocre season, scoring just five times in the opening 18 game-weeks. Since the Italian has arrived, he has scored six in eight games. He's clearly a player who has the trust of his manager. The stats are there to back up this form… over the past six game-weeks he ranks 5th amongst forwards for touches in the box, 4th for goal attempts and joint 3rd for attempts on target. He doesn't create many chances for others but we'll let him off that. With 11 goals to his name over the course of the season there are only six forwards who have scored more, all of whom are at least £1.0m more expensive than DCL.
A look at the fixtures over the next six game-weeks would suggest that Southampton have possibly the best run of fixtures, which means that all roads lead to Danny Ings. Having blanked for three consecutive games he finally rediscovered his goal touch in last weekend's (at least I think it was last weekend) defeat to Burnley. That was his 15th goal of an impressive season. It also saw him register his 28th bonus point of the season, which sets him out in front on his own. Essentially, Ings is a baps monster. With a live ownership figure of a shade over 50%, I can't imagine there's many of you currently without Ings, but if you are one of them, I would suggest you get him in ahead of a great run of fixtures.
An old proverb says 'slow and steady win the race' and if you were to apply this to a particular player, I believe it would be Raul Jimenez. The Mexican has only scored more than one goal in a game on one occasion and he's only hit double figures on three occasions. The key to owning the Mexican is patience as he will often go 2/3 games without returning. Despite this he has 11 goals, six assists and 22 bonus points to his name and is the 5th highest scoring forward in FPL. Wolves have some great fixtures over the coming weeks and, importantly, they are guaranteed to play in BGW31.
Thanks for reading Fantasy Football Tips Gameweek 27. This article was written by Kop.
FPL FIXTURE TRACKER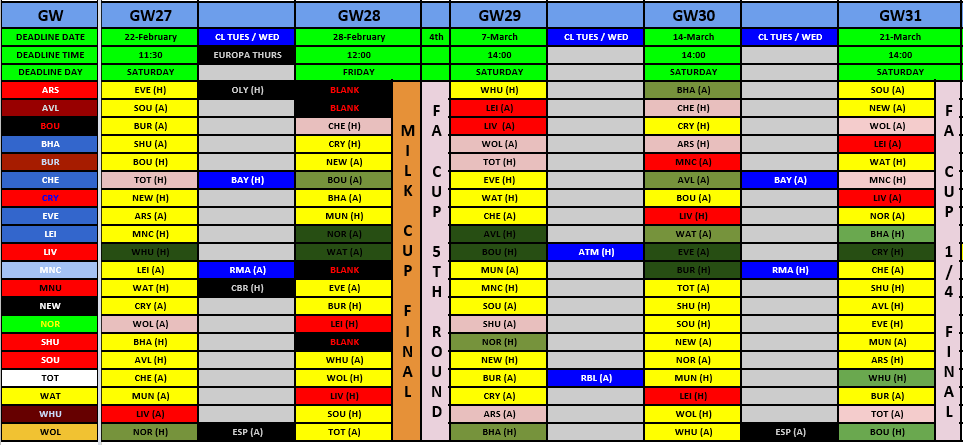 FIXTURE TRACKER LINK
Fantasy Football 247 League Codes: