Fantasy Football Tips Gameweek 29
Welcome to Fantasy Football Tips Gameweek 29. Tips at this stage of the season can be tricky and there's my excuse straight away for this article. BOOM! I only half joke as many FPL teams look similar with five or six names being prevalent in many active teams. There are of course those looking for the differential, but again they are few and far between particularly because we have most of the top clubs blanking in GW31 leaving just a few names that will be popular for that unique week.
There are of course two rounds of fixtures before we get to GW31 and they should far from be ignored – every point gained at this stage of the season is precious and results in a decent rise in the rankings. So allow me to look through each position and attempt to find some little gems. You may already own some, you may have considered some of the others, hopefully I can throw some names into the mix that are helpful as we get stuck in to the business end of the season.
Goalkeepers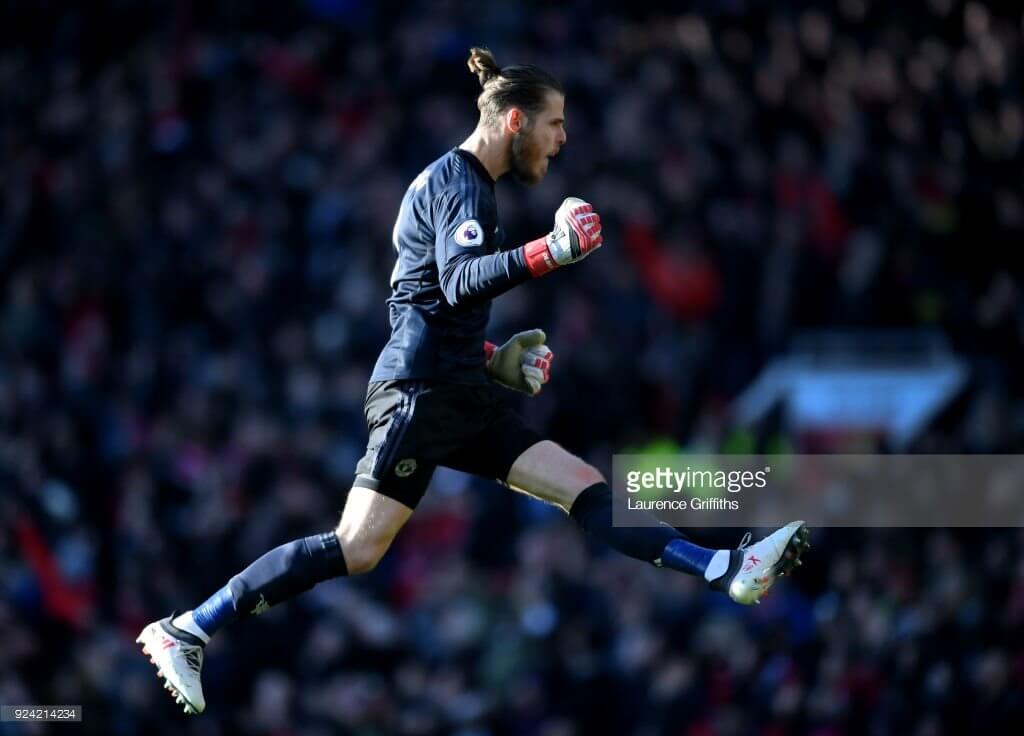 David de Gea is owned by 43% of managers and while I accept that United have a mixed bag of fixtures ahead, they also have at least one DGW coming up (maybe 2), value has been gained for many in the Spanish keeper so in all reality I cannot recommend owners to sell him. Jose will attempt to shut up shop even more as results become all important and with Eric Bailly, Marcos Rojo and Jonesy all due back from injury, not only does Mourinho have a fuller and better set of defenders to select from, for FPL managers the risk of rotation just grows. So if you own DDG, keep him and find a keeper who will play in GW31.
The best choice for that job is probably Liverpool's Loris Karius. Klopp's men are guaranteed a fixture in both GWs31 & 35 when they will face Watford at home and then West Brom away. However, with Liverpool scoring for fun and playing when others are blanking, the trend has been to triple up on Salah, Firmino and Mane or Salah, Firmino and a defender. And those two options are great but if you have a spare slot then Karius could work nicely for you – he's available for 4.8mln, so while he's not dirt cheap nor is he too expensive.
Across Stanley Park we find Everton and keeper Jordan Pickford – now the good point about Pickford is that, like Karius, he plays in GW31 & 35 – the bad news is that he sits behind the Everton defence! One that just cannot keep a clean sheet. No shut outs in their last eight has seen Bournemouth score against them, Watford score against them, West Brom score against them, it gets worse stay with me, Palace score against them, jeez even Man United scored two against them. So it's with only a small amount of conviction that I Tip him – however Everton's fixtures remain good and they face Stoke in 31 and Newcastle in 35 plus Big Sam will very soon be able to call upon Baines and Coleman once again.
If it's cheap and nasty you're looking for then Palace's Wayne Hennessey is your boyo. The Welsh keeper is Big Woy's no.1 which is only boosted by the fact that Julian Speroni is injured and unavailable. Sure, I get it, who wants a Palace keeper? Well they play in GW1 & GW35 and he rotates nicely with DDG. Add to that he only costs 4.3mln he should be affordable for most if not all and is a decent replacement for those managers still holding onto Newcastle's Rob Elliot.
Defenders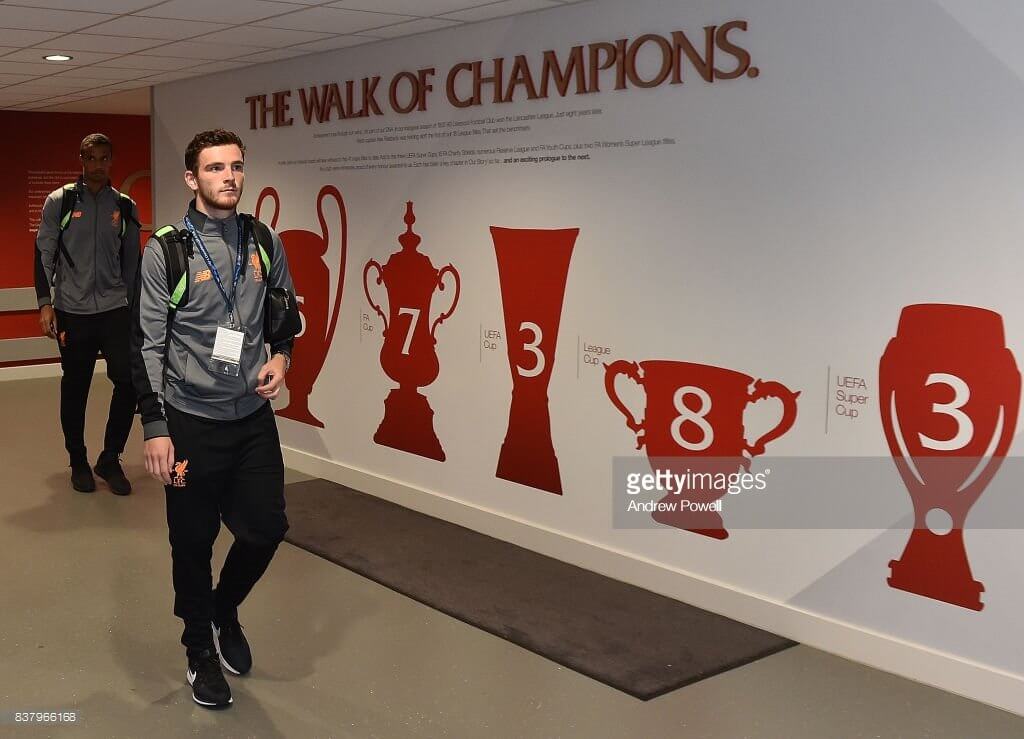 Our first tipped defender is a proper old school FPL favourite. However he plays for a team that hasn't kept a clean sheet since GW20 and our man himself hasn't played since hobbling off in GW13. We're talking of course about Leighton Baines. Now this is defo a wait and see until Baines gets a starting spot back – Big Sam described him as 'having a chance of making the squad' last week vs Watford – well that didn't happen, but Baines has been back in full training for weeks. And let's be honest he only has Cuco Martina in front of him. He'll be back soon enough don't you worry and if he can prise enough set pieces away from Siggy he could well justify his 5.6mln price given that he will play in both GW's 31 & 35.
Looking for a differential defender? How about Hector Bellerin. Don't laugh. Arsenal's fixtures are about as good as they get from now until the end of the season as they only face Man United from the current top 6 for the rest of the campaign. With just the Europa League and a top 6 place to play for (Ed: gold!), Bellerin looks as nailed on as you can get for he has played every minute in the league this season and has scored twice and assisted twice. Given Arsenal's tendency to beat the rubbish teams and get humbled by the big teams, there's every chance that Bellerin, priced at 6mln, can take advantage of the fixture run and provide excellent value for money. Add to that the fact that Arsenal play in GW35 and will also have a DGW (note they will blank in GW31), Bellerin may be the mid-priced differential defender you have been looking for.
The Liverpool defence has proved popular of late. What a time to be alive. This is obviously due to them not only playing in GW31 and 35 but also having a lovely looking fixture list. Both Andrew Robertson and Virgil van Dijk have seen their ownership levels rise significantly over the last few weeks and both appear to be excellent options for the weeks ahead. Robertson now costs 4.8mln and is owned by 4.8% of teams while van Dijk is more expensive at 5.6mln and is owned by 7% of teams. Much may depend on your budget – we are happy to recommend either. van Dijk has yet to score for Liverpool in the league while Robertson has assisted twice so we would be hoping for more from both over the next few weeks or so. Robbo assisted last weekend vs the Hammers and looks to have now nailed down the left back spot until Klopp decides to play musical left backs while if he decides to rest VVD he would appear more stupid than he looks. Robbo's price probably tips the scales in his favour due to value for money.
Ben Davies looks to have again established himself as an FPL 'almost must-have'! The rotation issue between him and Danny Rose ensured that there was enough doubt in manager's minds as to whether his starting berth could be trusted. However, Davies has started the last eight league matches and is quite obviously Poch's no.1 choice. It has helped that Rose has been injured for part of this time and it may well be that Rose gets the odd league game, while Davies plays the Champions League matches. However, Davies' stats and consistency speak for themselves – he has assisted and/or kept a clean sheet in eight of his last ten starts. Davies is priced at 5.8mln, he is the most popular defender being bought by managers this week. The advice is to get him in, accept the odd week of rotation (there really isn't much) and take the points when they come in.
Midfielders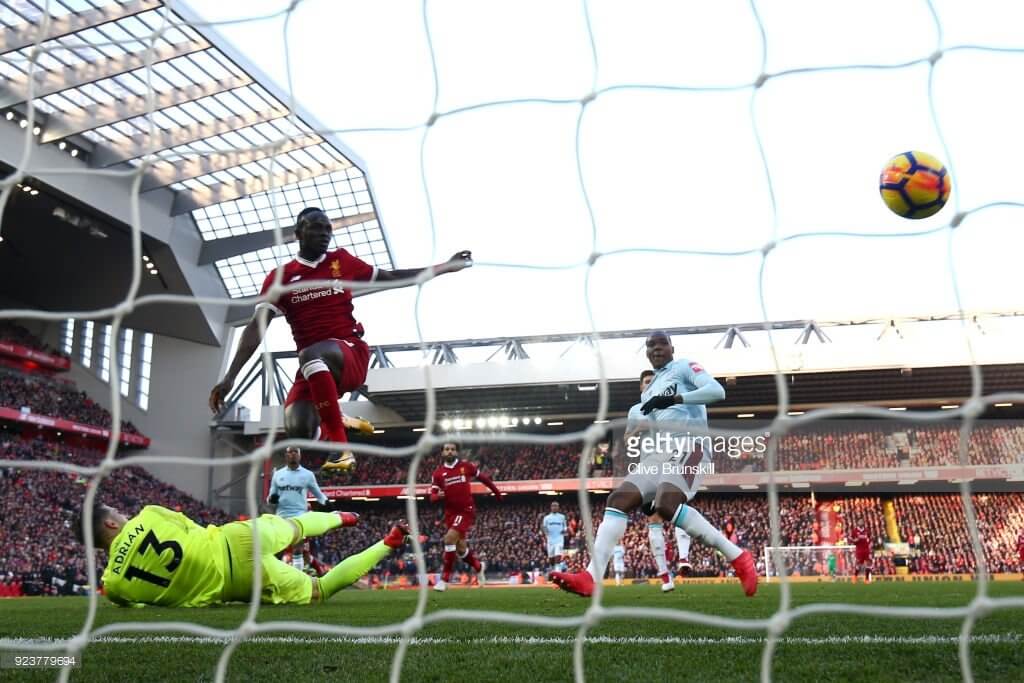 As we step into the more attacking players in midfield and up front, there appears little point in us tipping the likes of Salah, Sterling, KDB, Kane, Firmino or Aguero. You all know them and what they can do, you likely own most or at least some of them, there is nothing we can tell you that you don't already know. So we'll have a look at the less obvious options who are either in great form or have good fixtures, or preferably both!
If Aaron Ramsey could just stay fit, one wonders what he could achieve. Hold on, I'll reword that as clearly his chances of achieving much while he plays for Arsenal are slim, but in FPL terms his numbers are more than impressive… when he actually plays. To put it into perspective, Ramsey (he's way too flimsy to be called Rambo) has started just 16 league matches this season and failed to appear in nine matches. Yet he has returned six goals and eight assists. Two of those assists came vs Man City & Man Utd but they were the only meaningful returns vs top 6 teams. As we have described above, Arsenal's fixtures are great until the end of the season and if, yes it's a massive if, Ramsey can stay fit then 6.8mln may well be money well spent.
Sadio Mané could be described as the 'forgotten man' at Liverpool while Salah and Firmino grab the headlines. And with probable good reason for Mané is behind the other two in terms of goals scored, assists and ownership. While spending 9.4mln on the '3rd choice Liverpool attacker' may appear to be somewhat of a luxury, the complexities of the fixture list has dictated that Liverpool will appear in both blank gameweeks ensuring that maximum coverage is recommended and on the basis that we assume many already own Salah and Firmino, we need to find a 3rd player to complete the set. Karius, Robertson and VVD have all been recommeded above but Mane's hat-trick vs Porto reminded us what he can do and he followed that with a goal vs West Ham. With ownsership of just 8.3% he still qualifies as a differential and he has a clear run of good fixtures ahead of him (bar possibly the visit to Old Trafford in GW30.)
Christian Eriksen is even cheaper than Mané, yet his ownership is nearly double while the Dane has returned 145pts vs Mané's 98pts. Whereas Mané will appear in the two blank game-weeks, Eriksen won't, however we feel that is no reason to overlook him. Spurs face Huddersfield and Bourenmouth in the next two and therefore has every chance of continuing his impressive run of points. The Dane is one of those players who often flies under the radar – while everyone is banging on about Hazard, Sterling, KDB etc, it would be amiss of us to not highlight Eriksen's consistency – in his last 13 starts he has only failed to register a goal or assist three times.
Finally we uncover a cheap and nasty differential midfielder who not only appears in GW31 but is also in form. Huddersfield's Rajiv Van La Parra makes no bones that he has only joined the Terriers to put himself in the shop window to join a bigger club. The last two gameweeks have seen him do just that as he has scored vs Bournemouth and West Brom. Admittedly the Dutchie had only scored one before that, however after this week's trip to Spurs, Huddersfield entertain Swansea in GW30 and Crystal Palace in GW31 before then visiting Newcastle and Brighton before then hosting Watford. The fixtures are there, the form is sort of there, he is owned by no-one (0.1% of teams) and costs just 4.8mln. What's not to like?!
Forwards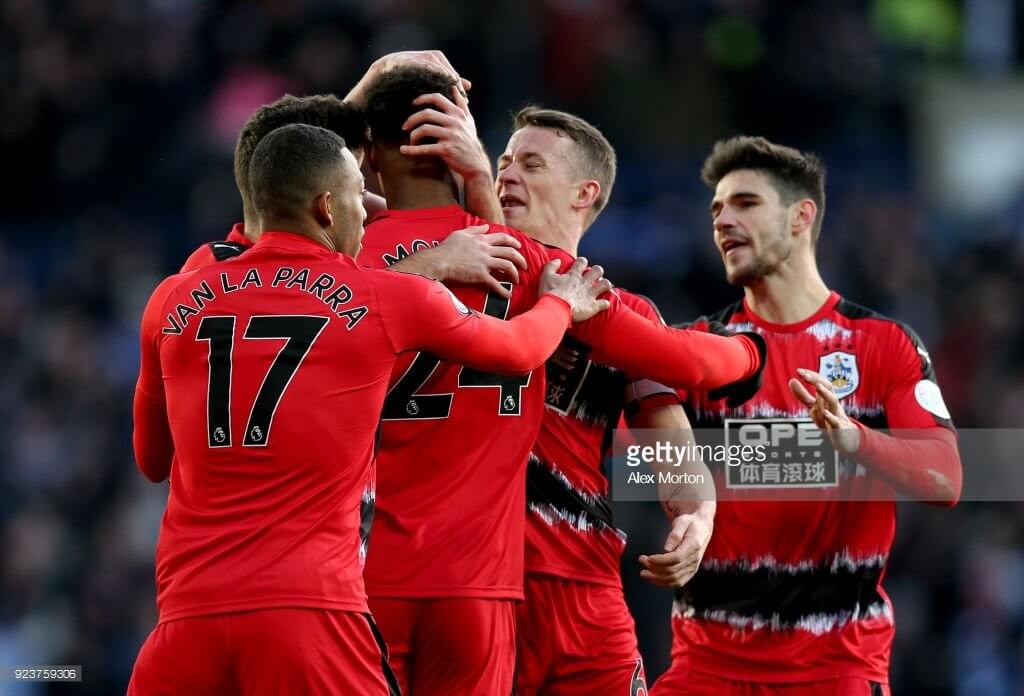 Two inform Terriers in a row – any more of this malarkey and we'll be entering Crufts. What a time to be alive. Steve Mounie has had a far from consistent first season in the Premier League – he opened up with a brace at Palace, got injured a few weeks later and didn't then score again until he returned a brace vs Brighton. Like RVLP, Mounie has also scored in the last two and faces that great run of fixtures after this weekend. With Callum Wilson facing a dry run in front of goal, maybe Mounie is the cheapie to own in and around GW31.
Jamie Vardy offers an alternative to Firmino and a decent run of matches to boot. This week he and Leicester entertain Bournemouth before two away trips to West Brom and Brighton straddle the Foxes' blank in 31. Personally I would (and do) own Firmino, but if one is looking for a cheaper striker than Aguero or Lukaku then Vardy may serve you well. The dentist's dream has already notched 13 goals this season, only Kane and Kun have scored more and importantly he seems to be impressing the Opta bods again as he has won 20bps. His ownership is almost identical to Lukaku, whereas Vardy has no European football and also doesn't face a top 5 club until the trip to Spurs on the final day of the season.
I'm going to leave it there in terms of Tips. I thought briefly about including Aubameyang (fixtures, can't play in Europa League, Lacazette injured) but feel that he needs to show some proof that he has settled into life in the Premier League before he becomes a serious consideration. Romelu Lukaku impressed (finally) vs Chelsea and in fairness faces Palace this week, but then faces a very mixed set of fixtures including a blank in 31 and we cannot justify spending over 11mln on a striker when the likes of Kane are more consistent and have (slightly) better fixtures.
Thanks for reading Fantasy Football Tips Gameweek 29
This article was written by Cookie
The League Codes for FF247 for the 2017/18 season are as follows:
Gameweek Tracker GW29-38


INTRODUCING FANTASY TOTE…
Our new partner has a few words to explain their wonderfully simple to play daily fantasy game. Please do them and us a favour by clicking on the banner link below, have a browse and give their game a try. Over to them…
Fantasy Tote is the next evolution in Fantasy Football. Play daily & weekly games to win real cash prizes.
There are no budget restrictions like in FPL so it's open season on the big players and makes it easy and quick to play. But can you pick the right team to win big?