Fantasy Football Tips Gameweek 30
Welcome to Fantasy Football Tips Gameweek 30. What is it about blank game-weeks and double game-weeks that drive FPL managers into a frenzy? And it's certainly not a good frenzy. Is there such a thing as a good frenzy? Probably not. I don't know. Who cares? Apologies, I'm just rambling incoherently here. I'm only just recovering having been snowed in for four days at the end of last week.
Back to my original question. We've all been burned by blanks & doubles in the past. Whether choosing to chase them or not chase them. And the forthcoming blank in GW31 is no different. Hands up if you were one of those who drafted in the likes of Walcott & Wilson in recent weeks? You can't see me but I'm sat here in my office with my hand up. I look rather silly! Those of us who have based our transfers around the blank may now be regretting some of our decisions.
With GW31 now just around the corner we've decided to pick our ideal XI from the teams that will feature in said game-week. At this stage we would like to point out that we are not advocating the use of the Free Hit chip in GW31. We're simply putting forward what we perceive to be the best XI. Don't worry, there's no sign of Walcott or Wilson anywhere…
The Obvious…
Rather than starting with a goalkeeper and working my way up the pitch I'm instead going to start with the obvious. Liverpool. Three Liverpool players is a must. Let's face it, given the other teams involved you'd probably take six if you were allowed. Of the eight teams involved in GW31 they're head & shoulders above all of them while their current form also dictates that three is a must. They've won six and drawn one of their last eight games, scoring 19 times in the process.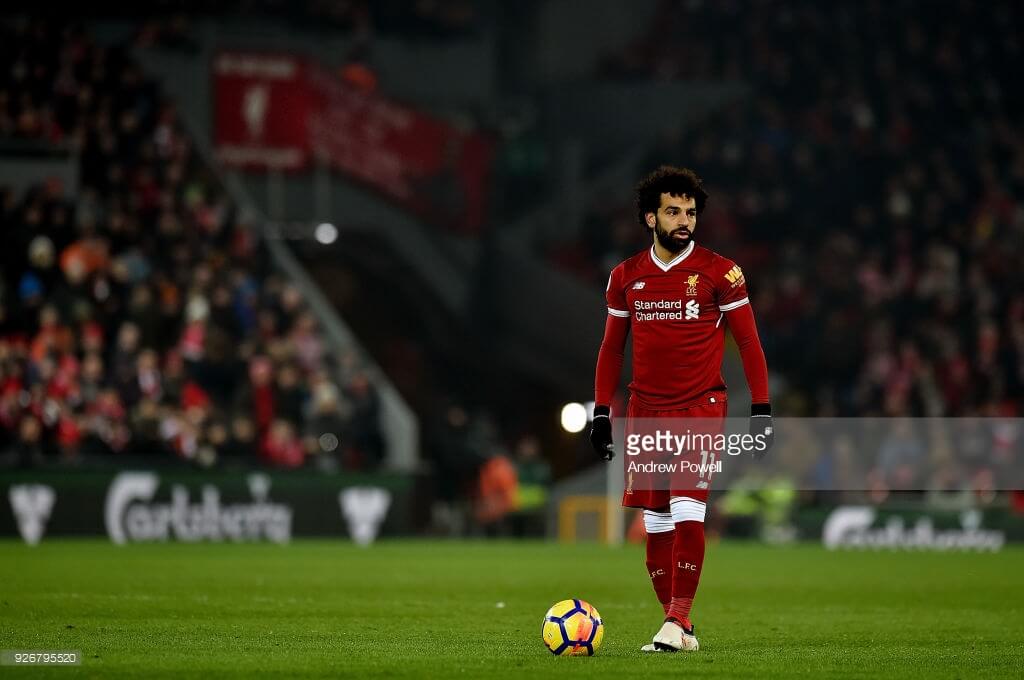 Sticking with the obvious and the first of the three Liverpool players is Mo Salah. Now I'm not going to bore you with his stats as by now everyone is all too aware of what the Egyptian is capable of. The fact is, if you don't currently have Salah in your team you have obviously made the conscious decision not to have him. If this is the case you clearly have a pathological hatred of Liverpool or you don't have a scooby as to what you're doing. Now I'm well aware that last year's overall champion won without the aid of any Liverpool players but Mo wasn't about last season.
My next pick is nearly as obvious, it's Roberto Firmino. I expect at this stage that the Brazilian is firmly embedded in the majority of your teams. After all, with an ownership of 42.1% he's the 3rd most popular player after Salah and Harry Kane. For those of you who have chosen to ignore the Brazilian allow me to bore you with some stats. Over the course of the season the only forwards to have more penalty area touches are Kane, Aguero & Lacazette. Only the same three players along with Lukaku and Morata have had more attempts on target. He's created more chances than any other forward. And crucially, only Kane and Aguero have scored more goals. Firmino is cheaper than all those I've just referenced. Significantly he's currently in decent nick with four goals, three assists and seven bonus points from his last seven games. Finally, he's a bonus point magnet. Only Harry Kane can better his tally of 26. Finally finally, he's better than any other forward who will feature in GW31.
The 3rd Liverpool player isn't as obvious. However, it's probably a shoot-out between Virgil van Dijk / Andrew Robertson and Sadio Mane. As I'm picking this XI from scratch my choice is Sadio Mane. I appreciate some of you may not be able to afford Mane and therefore will go for one of the two defenders while others may be reluctant to sell any of your incumbent midfielders. Luckily, I don't have those issues. Why Mane? It's pretty simple really… he has a higher potential points ceiling. Yes either van Dijk or Robertson could pick up a goal or an assist to go with a clean sheet and hey presto you're potentially looking at a 10+ score. But to date Robertson has two assists while van Dijk has yet to register any attacking returns. Mane on the other hand is a player coming into form. Since his hat-trick against Porto he has scored against West Ham and Newcastle. His stats for the last two game-weeks when compared against his stats for the season also show a marked improvement. For those of you choosing between van Dijk and Robertson there's little between the two. Over the last four game-weeks both have had six touches in the opposition area. And while van Dijk has had four attempts on goal compared to Robertson's one, Robertson has created five chances compared to van Dijk's one. Before moving on from Liverpool one other player who's worth a look is Loris Karius. The German has picked up three clean sheets from his last five games and is guaranteed to start in GW31 while there is always the chance either van Dijk or Robertson will be rested.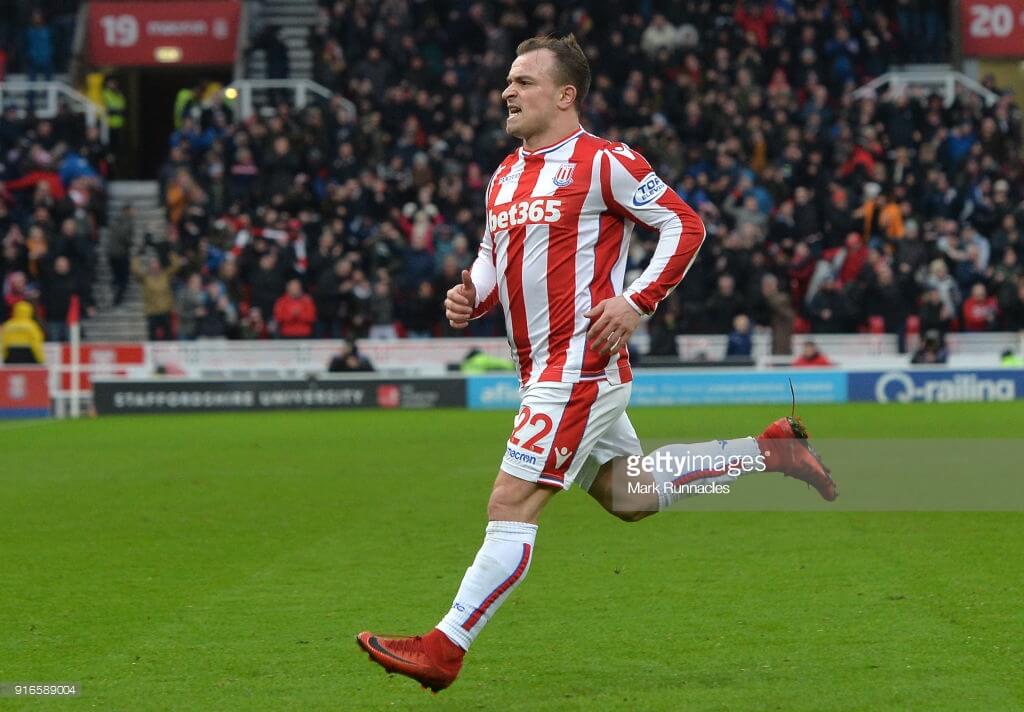 So that's the easy part over with. Now we need to identify another eight players to make up the XI. It's not as easy as you might imagine as many of you can already attest to. Let's start by adding another midfielder to join Salah and Mane. With one win and four draws from their last six games Stoke's form on first glance doesn't appear great but it's good enough for 9th on the form table. Should Stoke survive Xherdan Shaqiri will have played a significant role. They've scored just five goals in their last six games but he has scored three of them and assisted another. Given the fact that Stoke have only scored five in their last six games it's hardly surprising to see that their offensive stats are poor and this has in turn affected Shaqiri's stats. One stat that he does show well on is 'attempts on target'. Over the past six weeks he's had seven shots on target with the only other midfielders to better him being Salah and KDB. This despite having only a total of 11 attempts. He's clearly making the most of his chances. Stoke's away form over the course of the season has been rather poor but encouragingly for those investing in Shaqiri he performs just as well away from home as he does at it.
Goalkeeper and Defence…
So that's three midfielders and a forward down. Let's now turn our attention towards a goalkeeper. Despite Huddersfield having lost six of their last eight games and conceding 18 goals in the process I'm still including Jonas Lossl. They host a Crystal Palace side devoid of confidence, who have scored just seven goals in their last eight games and who have scored only nine goals away from the Hawthorns all season. They even managed to squander a two goal lead against United on Monday night. Huddersfield don't exactly fill me with a huge degree of confidence as they've conceded 18 efforts on target in their last four home games. However, I'm banking on Crystal Palace being Crystal Palace. After all, Woy is still in charge.
I had considered including either Asmir Begovic or Jack Butland ahead of Jonas Lossl but decided against it as I feel both Bournemouth and Stoke have defenders who may offer some attacking threat whereas the Huddersfield defence doesn't. Bournemouth also stand a great chance of picking up a clean sheet as they face a West Brom side who have scored just seven goals on their travels all season. In fact, the Baggies have the worst away record in the league. It's just unfortunate that none of the Bournemouth defenders are currently what you might describe as impressive. I'm going to go with Nathan Ake. He has two goals and two assists to his name for the season giving him 13pts more than any of his defensive colleagues. His recent stats are slightly better than his colleagues. Over the last six game-weeks he's had five touches in the opposition area, three goal attempts with two of these hitting the target, while he's also created three chances. Not stats to get overly excited by but don't forget he faces West Brom, and most player's stats tend to double against them!
Now for a Stoke defender! We're not exactly picking them because they play for Stoke, rather because they play Everton at the bet365 Stadium. An Everton side with the 2nd worst away record in the league. They've registered just 12 attempts on target across their last six away games which is four fewer than any other team in the league and have scored just three goals in that period. Alarmingly, Stoke have conceded 31 shots on target in their last six home games, but have conceded just six goals and have kept two clean sheets. They've a lot to thank Jack Butland for. With doubts over the game time of both Ryan Shawcross and Eric Pieters we'll stick Moritz Bauer in. Since his arrival he has started seven games and has become a mainstay of Paul Lamberts defence. He's had seven touches in the opposition area, created six chances and had one attempt on goal. Similarly to Ake, nothing to write home about until you take the opposition into account.
My final pick here is something of a punt, although I suppose that Lossl, Ake & Bauer should also be placed in the same bracket, it's Everton's Seamus Coleman. I fully appreciate that Everton are rubbish but with clean sheets likely to be on the scarce side we'll stick with the theme of picking players based on their potential offensive returns. Since his return in GW25 he has played just 225mins but having built up his fitness he will be expected to start every game over the coming weeks. In the 2 ½ games in which he has featured he has created three chances one of which led to a goal, he's had seven touches in the opposition area and one attempt on goal. Those stats are reasonably impressive given his limited game time.
The Fillers…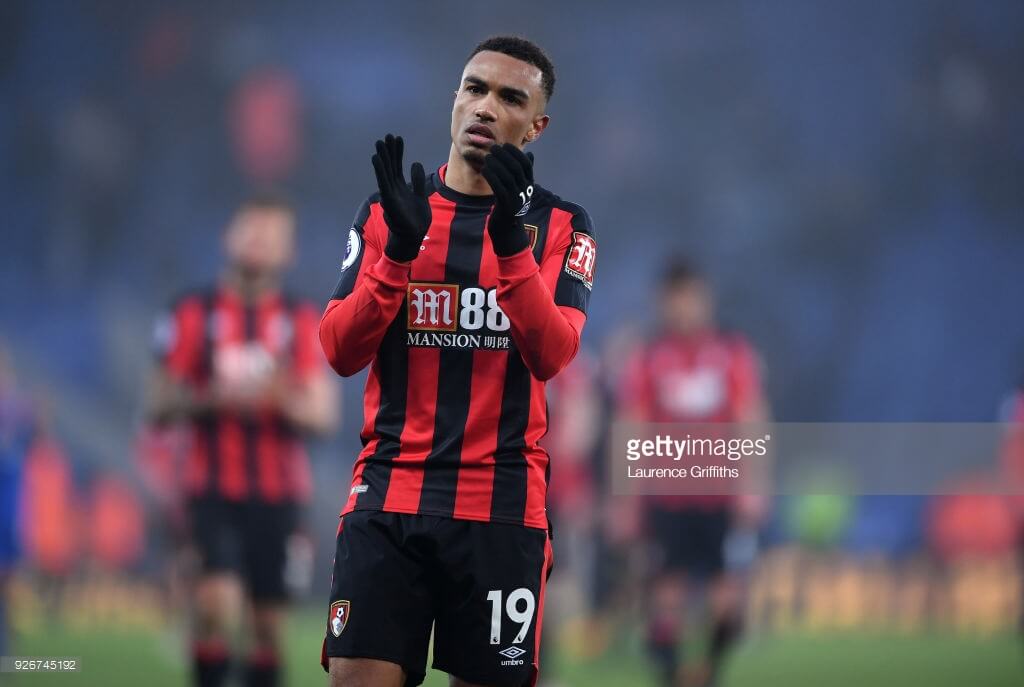 Back to the midfield. When I last wrote a Tips article ahead of GW27 I briefly discussed a number of the Bournemouth midfielders but chose not to tip Junior Stanislas due to his injury record over the course of the season. He subsequently started & scored in GW27, and has also started each of the last two games. Bournemouth's recent form has taken something of a dip but in GW31 they face a West Brom side who have lost five on the bounce, conceding 12 goals. Since Stanislas returned to the side in GW24 his stats have been quite impressive. He's had 13 touches in the opposition area, 19 goal attempts of which seven have hit the target and he's also created six chances. These stats are considerably better than the likes of Ibe, Fraser, King & Wilson, and are on a par with many of the heavy hitters. As we approach GW31 Stanislas certainly appears to the Bournemouth midfielder/forward to own.
Nine places filled, two to go. Given the fact that clean sheets are likely to be few and far between we're more than happy to opt for a back three. Now, do we go for two midfielders, two forwards or one of each? In the running are Huddersfield trio Rajiv van La Parra, Alex Pritchard & Steve Mounie, Palace duo Luka Milivojevic & Christian Benteke and Watford's Troy Deeney. Despite scoring three in his last four games I'm not going to include Deeney as he faces a Liverpool side who have conceded just 10 at home this season, half of which came in games against City & Spurs. Benteke has picked up returns in seven of his last eight games. However, only one of these returns was a goal and he only has two goals all season so he's also rejected. I'm also going to rule out van La Parra. Granted he's scored twice in his last three games but one was a penalty and he's not the designated penalty taker while the other was a scuffed shot. Having scored four in his last eight Milivojevic is certainly a decent shout and the fact he's on both penalties & direct free kicks further enhances his attractiveness (he's no Olivier Giroud) but Palace's form of late has been poor and therefore we'll pass on the on the Serb.
So by default we're left with Huddersfield pair Alex Pritchard and Steve Mounie. Having lost five on the bounce between game-weeks 22&26 Huddersfield looked all but doomed. However, they subsequently won their next two games and despite last weekend's loss to Spurs they will have taken great confidence from those two wins. Pritchard (1 goal, 2 assists) and Mounie (2 goals, 2 assists) played significant roles in those two victories and there is every chance both will carry this form into GW31. Palace have conceded seven goals in their last two away games and Roy Hodgson isn't the type of manager who is likely to instil confidence in them.
So there you have it, our ideal XI for GW31. As you can see, aside from having three Liverpool players in your side there's very little to get excited by and while those that choose to use their Free Hit chip might strike it lucky it would appear, based on the players available, you will be better served using your Free Hit chip in GW35.
Our X1 best picks ahead of GW31:
Thanks for reading Fantasy Football Tips Gameweek 30
This article was written by Kop
The League Codes for FF247 for the 2017/18 season are as follows:
Gameweek Tracker GW30-38


INTRODUCING FANTASY TOTE…
Our new partner has a few words to explain their wonderfully simple to play daily fantasy game. Please do them and us a favour by clicking on the banner link below, have a browse and give their game a try. Over to them…
Fantasy Tote is the next evolution in Fantasy Football. Play daily & weekly games to win real cash prizes.
There are no budget restrictions like in FPL so it's open season on the big players and makes it easy and quick to play. But can you pick the right team to win big?