Fantasy Football Tips Gameweek 33
Welcome to Fantasy Football Tips Gameweek 33. Into the business end of the season we go and this round is very much the calm before the storm, with what is widely thought to be two double game-weeks on the horizon – 34 and, most likely, 37 – with the shortened Game-week 35 in-between, presenting great opportunities for the chips you have left. This Tips article will focus on the more long-term players to have in your team, whilst next week's will look to the best options for that specific double game-week.
Many FPL managers – myself included – used their wildcard the last round, with tactics in place for the usage of the chips and then additional transfers. I'm not ashamed to say it's all been planned out on an Excel spreadsheet! These strategies, however, can quite easily go up in the air and the news that broke of Kane making a sooner return – and then playing for 16 minutes against Chelsea – has called for a rethink.
Before I properly get started, though, I just feel the need to provide a reminder that you can only use one chip per round. So, if you're raring to get your wildcard activated to pack in the double gameweek players, just bear in mind you'll need to do it at least the week before so you can then use the Triple Captain or Bench Boosts for the players (hopefully) on the pitch for 180 minutes.
Goalkeepers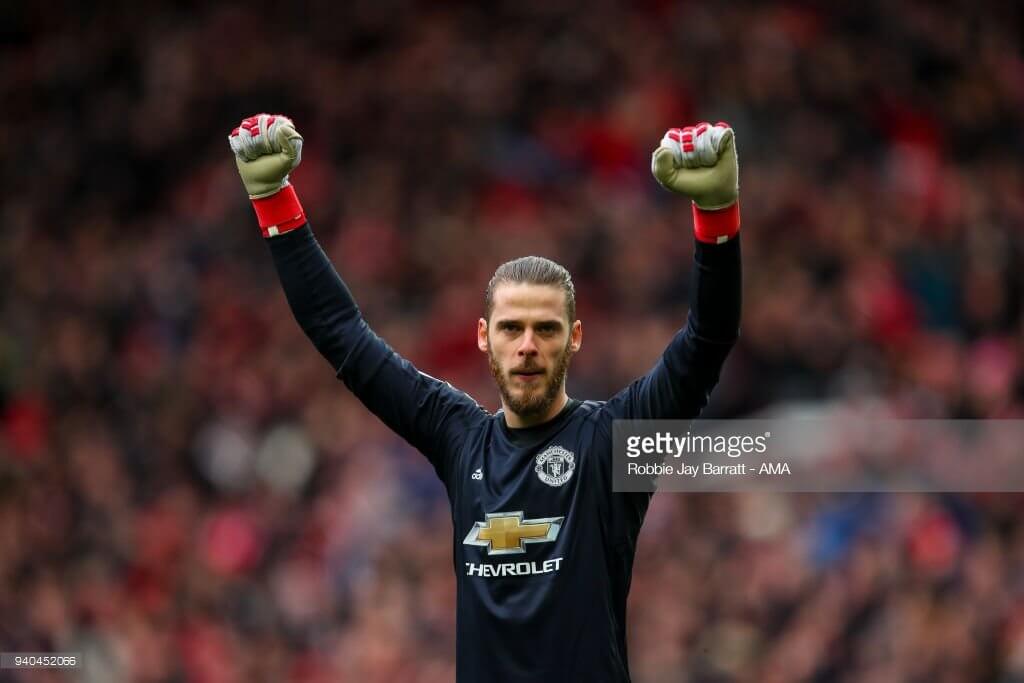 Even though he has a rather tricky fixture this gameweek, the first on my list is David de Gea. The second-most transferred-in player at the time of writing, the Spanish shot stopper is owned by a whopping 44.2% of managers and leads the way with 150 points. What's more, he's a sure-fire way into the Man United defence, as question marks hang over the Red Devils' defenders on whether they will start. The 2-0 victory over Swansea saw the goalkeeper keep his 16th clean sheet of the season, a game he wasn't massively involved in, though the few saves he did make were top class.
Looking to Man United's opposition this week, it's an away day to their nearest Premier League rivals, Man City. This is a game no team likes to face, with Liverpool at the end of a 5-0 thrashing, Chelsea losing 1-0, Spurs demolished 4-1 and Arsenal undone to the tune of 3-1. When it comes to the red side of Manchester, the last meeting at the Etihad in the 2016-17 season was a 0-0, whilst the time before that was a 1-0 win and so it wouldn't be impossible for De Gea to come away with a respectable amount of FPL points.
That said, it is the ruthless Man City who have the most goals scored by a country mile. A win in this game will see them tie up the Premier League title and so a clean sheet for the Spaniard doesn't look very likely, unfortunately. De Gea does, however, then face Bournemouth and the hopeless West Brom in the DGW34 which should see him come away with a respectable haul. Arsenal come to Old Trafford after that and then it'd be trips to Brighton and West Ham in the likely DGW37 with Watford visiting in the very last game of the season.
Next up on the list is Brighton's Mathew Ryan who costs just £4.6mln and is owned by an incredibly low 3.2% of managers. It may seem a bit odd I'm including a goalkeeper who hasn't registered a clean sheet since the 0-0 draw away at Newcastle back in GW21, however that hasn't stop him amass 32 points in that time – an average of 3.2 points – of which 22 came in the last five games.
The Seagulls are now looking forward to two double gameweeks, with Huddersfield coming to town before that. Unlike Leicester, who managed to put two past the south coast team in the last round, the Terriers are really struggling to find the back of the net having not scored in four league matches and I wouldn't be surprised to see it become five – to Ryan and the Brighton defence's benefit. GW34 will see an away trip to Crystal Palace, followed by Spurs at home, whilst a blank in GW35 precedes trips to Burnley, Liverpool and Man City and a home match to Man United to make up the rest of Brighton's season. I think this fella would be a nice buy for the next few games, even if some of them are rather difficult, with 180 minutes at a time and potential for a good amount of save points.
Hugo Lloris, at £5.4m and owned by just 8.5% of managers, also has two double gameweeks ahead of him, with the trips to Bournemouth and Man City on the back of three consecutive clean sheets against Huddersfield, Crystal Palace and Arsenal. Over those five matches, he has amassed 25 points and, looking ahead, Spurs have a good few games for the Frenchman to collect more. This week, it's a trip to Stoke which bodes well as the last two games at the bet365 Stadium have been clean sheets – and the Potters are even worse this season. Next up, Lloris faces Man City and Brighton in G34, a blank in 35, Watford in 36, West Brom and Newcastle most likely in 37 and a home game versus Leicester in the last fixture of the season.
Whilst this article focuses on the players you should be putting into your team, I'll just add a word of caution around one goalkeeper – Nick Pope. Whilst he has had a ridiculously good time in the sticks since he came in on GW4, the club's official no.1 keeper, Tom Heaton, is now fit and available and gives manager Sean Dyche a selection headache over the last few game-weeks of the season.
Defenders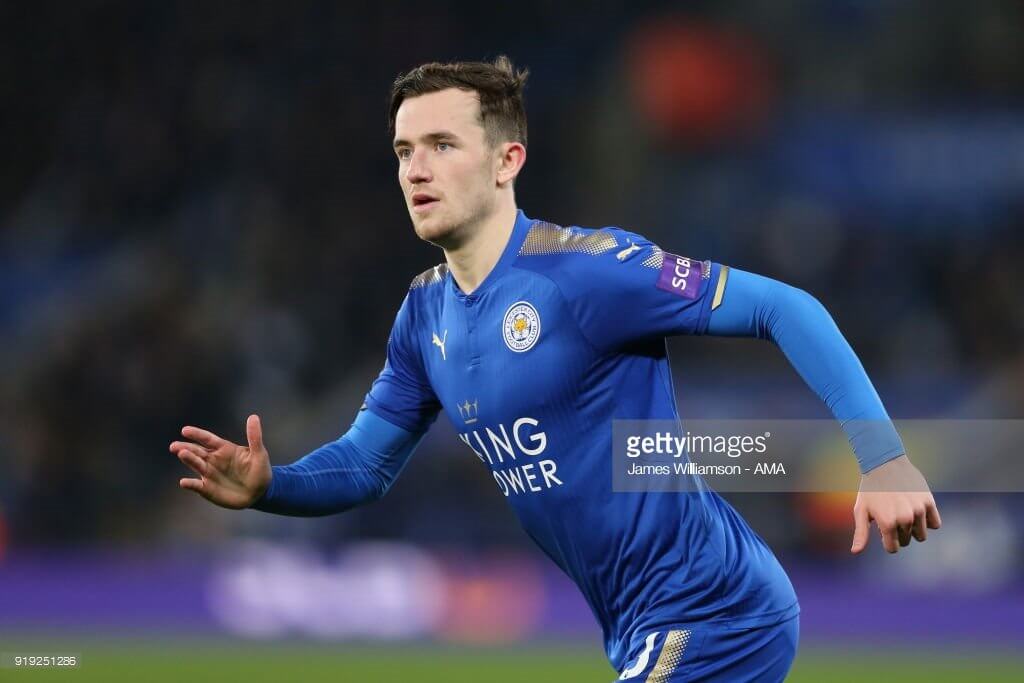 With a focus on double gameweeks and form, the first up on the list is the most transferred-in defender, who comes with a bargain basement price of £4.3mLN and will have seven matches over the next six gameweeks. Ben Chilwell was originally one of those players who would start two games and then miss two, making him very unreliable from an FPL perspective. In fact, the player hailing from Milton Keynes has missed 11 games in their entirety this season, however he has grabbed Claude Puel's attention and enjoyed more than 60 minutes in the last five games, of which the last two have seen two assists and one clean sheet.
No surprise, then, that over 21,000 FPL managers have seen it fit to include him in their squads, especially when you look ahead to Leicester's fixtures ahead, as Newcastle come to town first. The double gameweek afterwards sees a trip to Burnley and the welcoming of Southampton to the King Power Stadium, of which the latter team has failed to find the back of the net in the last three league games. The rest of Chilwell's season sees fixtures against Crystal Palace, West Ham, Spurs and Arsenal.
Next in line is a player who was unlucky to not get an assist in the match against Stoke, thanks to Callum Chambers being unable to hit a barn door from just six yards out. Registering a clean sheet and therefore six points, Nacho Monreal – now priced at £5.6m – made an impact having missed the last four games through injury. In the stint between the two times he has been crocked this season, the Arsenal defender played just 258 minutes and yet managed to register two goals and assists, having found the back of the net twice before this campaign. With it being the most successful season he's had at the Gunners when it comes to attacking returns – and only 34 more FPL points are needed to beat his record from the 2015-16 season – it's no shock that 11,000 FPL managers have brought him in already this gameweek.
Arsenal face Southampton this week, who as mentioned earlier, are failing to find the back of the net at the moment and so a second consecutive clean sheet could be on the cards. Following that, it's an away day to Newcastle – their only fixture in Gameweek 34, bear in mind – followed by West Ham at home in a week that many teams are not playing. A trip to Man United beckons after that, however don't lose faith as games against Burnley, Leicester and Huddersfield see out the Gunners' season.
If you find yourself £0.2mln short of affording Monreal, perhaps take a look at Shkodran Mustafi, who will set you back £5.4mln and only appears in 3.9% of teams. Having missed a fair few games over the season, the player has spent more than 70 minutes on the pitch in each match from GW20 onwards, with 20 points scored in the last two fixtures.
Whilst it may be risky to have Nick Pope in your squad, do have a look at Matt Lowton or James Tarkowski who come in at a very budget friendly £4.4mln and £4.5mln respectively. The Burnley duo were unlucky to not keep a clean sheet away at West Brom, which would have been their second in a row after the tempestuous encounter away at West Ham. This week, they face Watford away who scored twice against Bournemouth, with the 4-1 victory over Chelsea the only time the Hornets have scored more than twice since GW23.
Whilst there is the danger the pair may concede a sneaky goal at Vicarage Road, Burnley's record at Turf Moor means there is hope for the fixtures at home against Leicester and Chelsea, with a trip to Stoke following shortly afterwards. GWs 36, 37 and 38 see matches against Brighton, Arsenal and Bournemouth respectively and so rotation within your team could reap the rewards.
Talking of rotation, another cheap defender who could bring in a decent points haul to your team is Swansea's Mike Van de Hoorn who only costs £4.4mln and has a nailed-on spot within the Swans' defence that is away at West Brom this game-week. The player may have conceded two and therefore only recorded one point at Old Trafford, however his eighth clean sheet of the season versus Huddersfield and goal in the 4-1 victory over West Ham the week beforehand led to 16 points collected in just two fixtures.
Carlos Carvalhal has brought Swansea up from the brink to 15th place and, with the aforementioned trip to the Hawthorns, along with games against Everton, Bournemouth, Stoke and Southampton, there is great potential for movement up the table, or at the very least a realistic chance to escape the drop!. It's fair to say you could bench Van de Hoorn when he plays Man City and Chelsea in Game-weeks 35 and 36 respectively, however.
Midfielders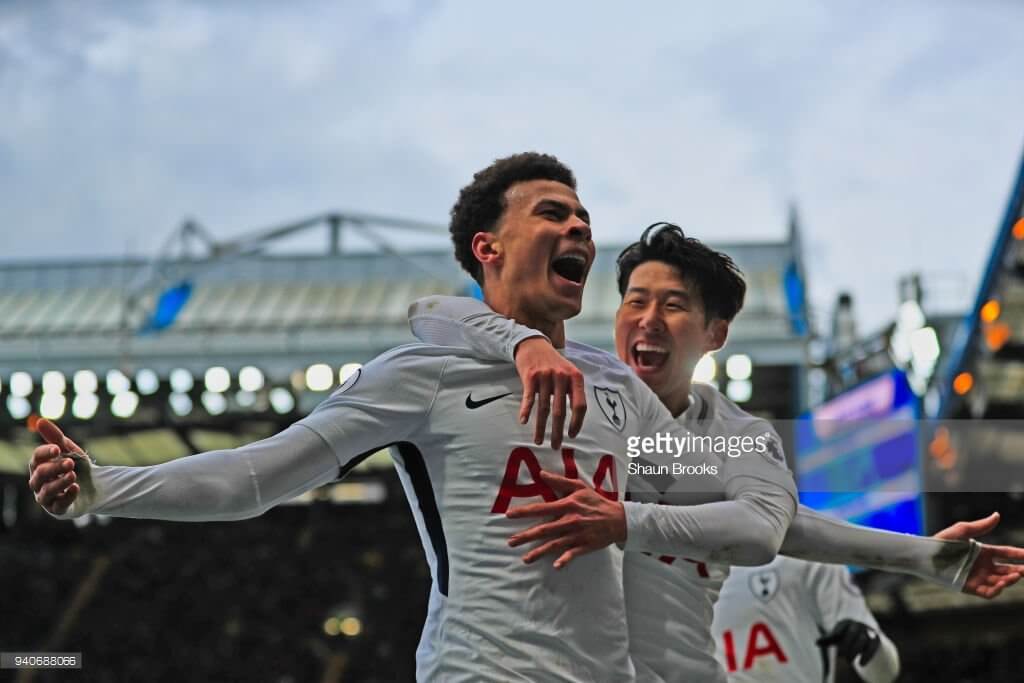 With great form and a fixture against Stoke on the cards, it's quite the no brainer that Heung-Min Son is my first midfielder pick, even if it could only be a one-week punt – as I'll explain within the Harry Kane appraisal later on! Costing £8.3mln, the South Korean has rewarded FPL managers who took a punt on him back in GW22, where he scored 12 points, followed by another 13 in the next round, thanks to a goal and assist in the 4-0 demolition of Everton. Fast forward to the last three matches and he has recorded points hauls of 16, 15 and 5 against Huddersfield, Bournemouth and Chelsea respectively.
Now just three goals away from surpassing his best Spurs league goals haul of 14 last season, Son could well be on the road to achieving that in the upcoming game at the Bet365 as he has a good record against the Potters. The last time the two sides met was in December and it ended up as a 5-1 victory for the Londoners, with Son scoring one. Go back to the exact same fixture last season and he put two past them. Indeed, Stoke have conceded the most goals out of every Premier League team. 61 goals put past them from 32 matches – only one less than the amount Spurs have actually scored over the same time. Oops.
Next in line is another player being brought in by thousands of managers – 34,000 of them, in fact. I mean Chelsea's Willian who carries a cheap price tag of £7.1mln, not bad for someone who has already scored six and assisted seven this season. Even with quiet matches against Man City and Spurs, he's amassed a total points haul of 23 over the last four fixtures, having found the back of the net twice in that time.
Chelsea were well outclassed by an Alli-led Spurs team who got the bit between their teeth once Morata scored. However, you look ahead to this week's fixture against West Ham and the Blues will want to return to winning ways to see out a season that will most likely see them qualify for a Europa League campaign that Conte may not be around for – in an employment sense, obviously. Whilst the last time the two sides met ended up as a 2-1 win for the Hammers at the London Stadium, the most recent three times the two teams have met at Stamford Bridge have seen the home side score twice in each and Willian could well be among any of the goals on this occasion. Following on from Sunday's game, trips to Southampton and Burnley make up GW34 and then matches against Swansea, Liverpool, Newcastle and Huddersfield make up GWs36 to 38.
Having blanked for the first time in two matches in a game that many would have thought he would have done well in, there is hope that Riyad Mahrez will get among the points again as Newcastle come to the King Power Stadium. Now costing £8.9mln – a modest £0.4mln rise over the course of the season – the player has 10 goals to his name which is short of his record haul in the Premier League-winning campaign, but more than the other two years of playing at Leicester. With 11 assists, however, he has equalled his best on that front and so should be on for beating that record at least – appropriate as it may be his last at Leicester, if the whole Man City shenanigans is anything to go by.
After Newcastle – a team Leicester have beaten the last five times they have met in all competitions – the Foxes travel to Turf Moor and then host Southampton under GW34. Another double gameweek lies in wait later on as well.
If you are finding funds a bit tight and are after a £6mln player who has two double gameweeks between now and the end of the season, there are two good options – Jesse Lingard and Pascal Groß. Out of the two, the Man United player has better fixtures, however the Brighton midfielder is more nailed on within his squad, even if there are tough games on the horizon after Huddersfield at home this weekend.
Looking at Lingard, the player has had a mixture of fortune over the course of the season, having played the full 90 minutes once up to GW14, with a total points haul of 16. He then went on a streak of seven goals and two assists over nine games, but has then fell back into relative obscurity from an FPL perspective since, having found the back of the net just once from Gameweek 23 to now, with 541 minutes played out of a potential 810.
The reason, however, he makes it into the tips section is because, once Man City this weekend is out the way, Man United have some excellent fixtures the Red Devils number 14 will hopefully be a part of. First up is West Brom at home and Bournemouth away in GW34, with a fixture against Arsenal – who Lingard scored two against earlier in the season – awaiting after the blank GW35. The final three games are trips to Brighton and West Ham and a welcome to Old Trafford for Watford.
Pascal Groß, on the other hand, has played more than 60 minutes in every Brighton game bar two and so it's fair to say he has a concrete place in the Seagulls squad. As far as form is concerned, the player has recorded two points in the games against Leicester and Everton, however the matches against West Ham, Stoke, Swansea and Arsenal beforehand saw him record a goal and three assists and resultant 26 points. As Huddersfield have conceded 53 goals so far this season, there's a good chance of Brighton finding the back of the net and Groß and Murray are usually at the centre of the action – especially as they are at their best when playing at the Amex. Following this fixture, a trip to Crystal Palace and home tie against Spurs make up Gameweek 34, whilst Man United, Liverpool and Man City make up the rest of the campaign after a trip to Burnley.
I'll admit that I was unsure about David Silva being included in my GW32 wildcard squad and so decided not to include him. My reasons were that there appears to still be personal issues holding him back from playing occasionally and, with Man City as good as winning the title, Pep may start to go crazy with the rotation as the fringe players get given a run out and the stars are awarded an early break. That could still happen, of course. Well, as time told, it appeared to be slightly regretful as he followed his 16-point haul against Stoke – and nine and eight-point collection against Arsenal and Chelsea – with 11 away at Everton thanks to two assists in the 3-1 victory.
It's fair to say it may be a tough game on the cards as first meets second in a match that could see the Cityzens officially crowned champions. Silva, however, stands a good chance of being among any goals as he enjoys a campaign that has already beaten the FPL points totals of all but two of his previous seasons, with potentially seven matches still to go. After Old Trafford, it's a single GW34 against Spurs, Swansea at home, West Ham away and then a possible two fixtures at the Etihad in GW37 as Huddersfield and Brighton come to town. A trip to Southampton is the last game of Man City's league campaign.
One final tip is to be wary of Dele Alli. The Spurs midfielder, who is the cheapest he has been all season at £8.9mln, is on his second bout of great form, having scored three times and recorded an assist over the last three matches. The only other time he has been so prolific this season was between GWs19 and 22 with two goals and four assists against Burnley, Southampton and Swansea – with the Saints particularly at his mercy. Whilst that last successful period only lasted three games, it has been the case in previous seasons that the goal threat has stayed with him for a good while longer and so I'd recommend keeping an eye on the number 20 as he sets to impress to cement that World Cup place.
Forwards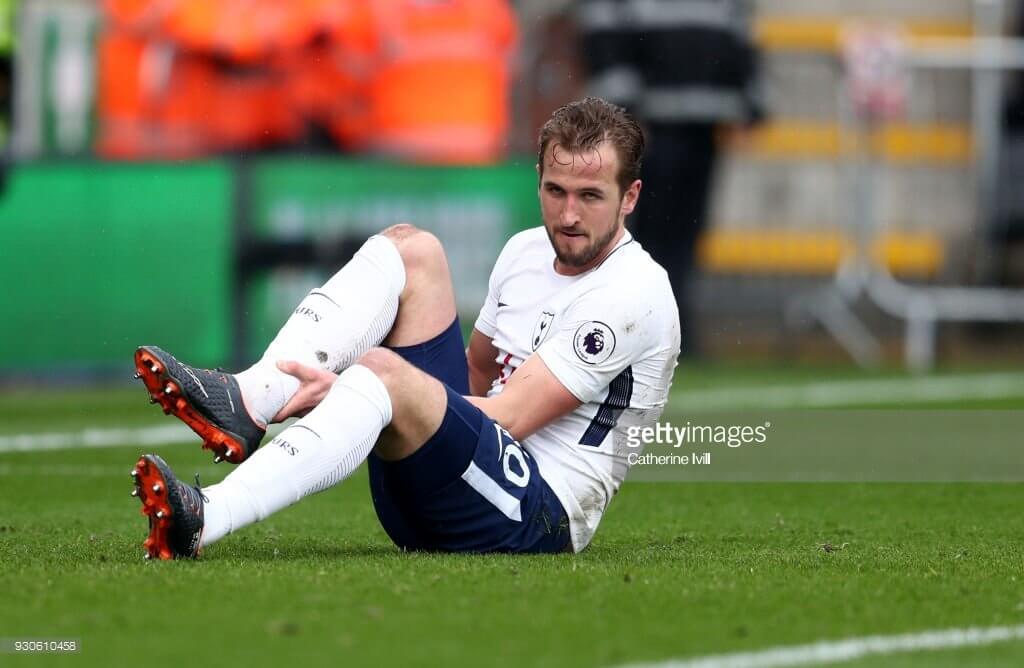 After his mention within both the introduction and then the write up for Heung-Min Son, it's probably not a great surprise that Harry Kane is my first pick. Having limped off after 33 minutes against Bournemouth – much to many FPL managers' annoyance as they had him as their captain – the star striker was back on the pitch again to see out the last 16 minutes in the 3-1 victory over Chelsea. At the time of writing, he is the most transferred-in forward, with 67,000 purchases – a full 20,000 over the second-most picked, Aubameyang.
When Sir Harold has returned from a break like an injury or the summer, it's taken him a bit of time to get going. Let us not forget, it took three blanks before he put two away at Everton and then there was those two fixtures without any returns after he missed out on the Man United game in GW10. That said, Spurs face Stoke this game-week which is a fixture Kane loves to be a part of, having scored twice in the 5-1 victory at Wembley back in December. That result broke a pattern of three consecutive 4-0 wins, which saw the same player score six out of the 12 goals.
As previously mentioned in the Son suggestion, Kane has some great fixtures ahead including two double game-weeks and it would see you right to have him back in your team as he looks to win the Golden Boot from Salah. With the England striker returning to full fitness, it may ultimately reduce the game time for Son and so, if funds are tight, you could do worse than bring him in at the expense of the South Korean in GW34. That's my plan, as things currently stand, anyway.
My next pick is Romelu Lukaku, now back into some kind of form that he enjoyed at the start of the season, with five goals and three assists in his last nine games. Finding the back of the net and setting up the other in the 2-1 victory over previous employers Chelsea was a particular highlight for him, no doubt. Talking of spoiling the party, it therefore wouldn't be a surprise for Lukaku to score in the match against Man City, even if it doesn't stop the Cityzens from winning the title there and then. After that, there's the aforementioned double game-weeks he will be involved in, with home games against Watford and Arsenal at Old Trafford the remaining ties.
As he has a total of 15 goals and 7 assists, Kane and Salah needn't worry about him beating their totals to grab the Golden Boot, however I wouldn't be surprised to see the Belgian add to that tally over the coming weeks.
I'll just add that Pierre-Emerick Aubameyang is a good option with the hapless Southampton coming to the Emirates this weekend. That said, with a price tag of £10.8mln, the likes of Kane, Vardy and Lukaku – who have more frequent and favourable ties – are a better shout from GW34 onwards. Just keep an eye on the Arsenal striker as he is likely to face Burnley, Leicester and Huddersfield in GWs37-38.
Finally, following on from the Mahrez appraisal, you could do a lot worse than have Jamie Vardy in your team. Costing just £8.9mln, the forward has scored twice in his last two games and will look to score more in the last seven games of the season, beginning with Newcastle this weekend.
Thanks for reading Fantasy Football Tips Gameweek 33
This article was written by The Swirly
The League Codes for FF247 for the 2017/18 season are as follows:
Gameweek Tracker GW33-38