Fantasy Football Tips Gameweek 35
Welcome to Fantasy Football Tips Gameweek 35. This is my first Tips gig. Not prepared to be booed off stage, I re-read GP's fantastic effort for Gameweek 34. GP's article focused on using the Wildcard in Gameweek 34 with the Bench Boost chip in mind for Gameweek 35. It dealt with everything you could have wanted from Tips for Gameweek 34; perfect. It also dealt with everything you could want from Tips for Gameweek 35; not so perfect (for me!). I thought about a similar format to GP's – where I discuss my Wildcard selections from last week – but that felt like a comedian coming onto the stage at Live at the Apollo and repeating a joke the previous comedian had just told. That has first gig failure written all over it.
Being realistic though, I cannot offer a totally fresh opinion. As such, what I propose to do is dive into the stats and suggest how your free transfer(s) might be best spent ahead of the double gameweek along with some preaching about chip strategies as if I've seen the light.
Aware of how long some of my articles are, I did set out to keep this relatively short. Two worrying words for you there: 'did' and 'relatively'. With that in mind, I have produced two 'stat packs'; one for goalkeepers and defenders and the other for midfielders and forwards. I asked the site team if the tables were intelligible and the response was 'looks real pretty', so they make no sense, just look at the pretty colours. I will draw upon the stats shown in the tables at various points in the article.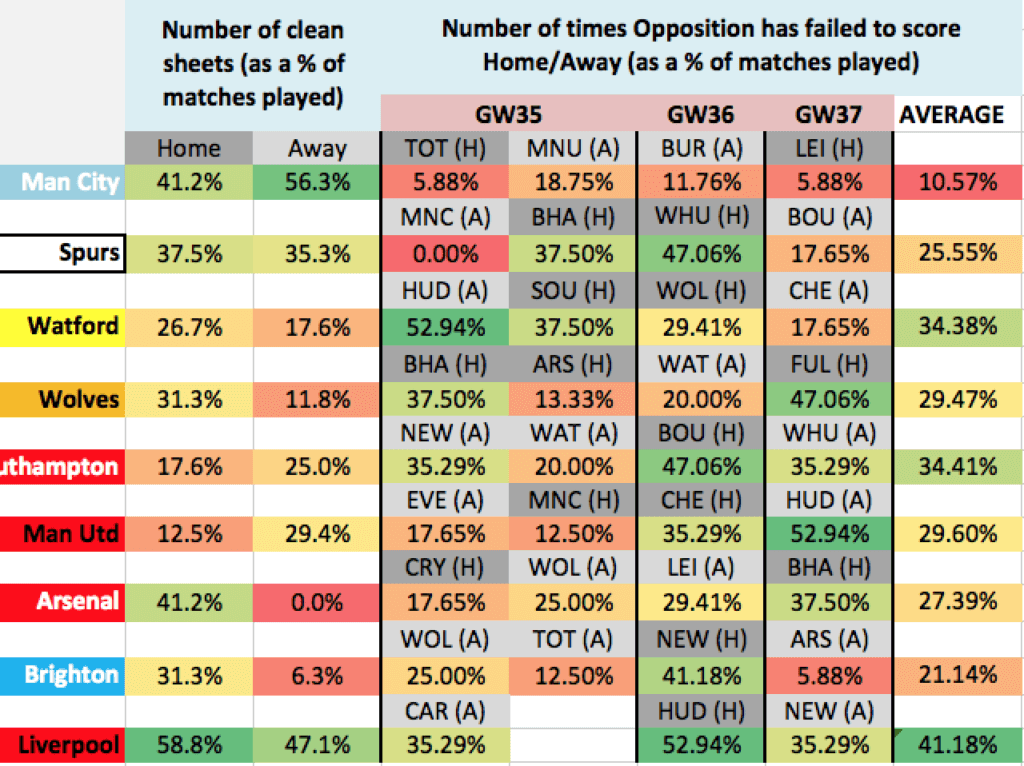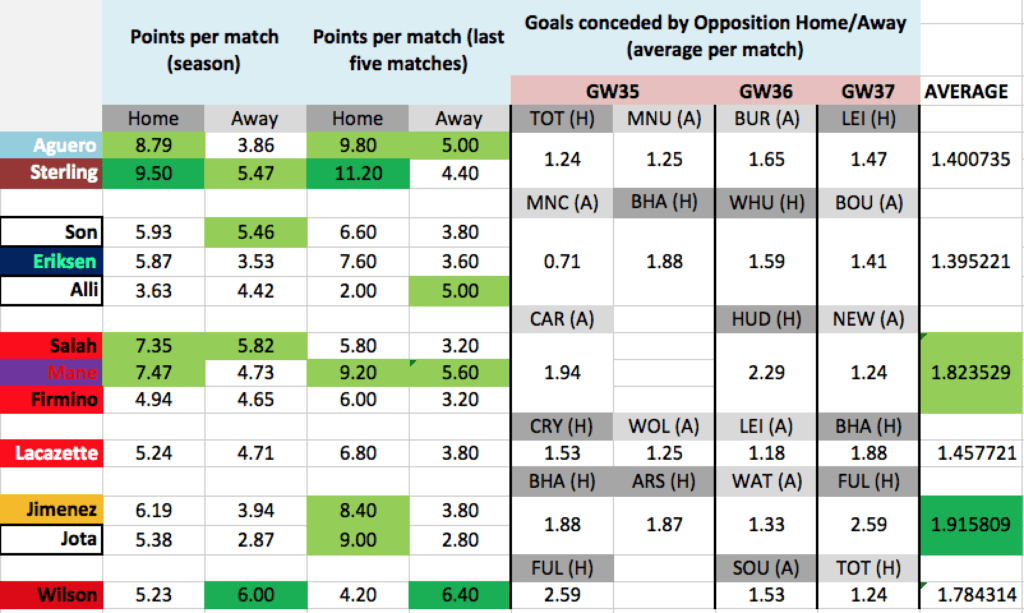 Just before we jump into this, I think it is worth going off on a bit of a tangent. Before you start to groan or, worse still, the editors reach for the delete button, the possibility of postponing your bench boost is definitely worth discussing. I am currently looking at an eight point hit to rid myself of Deeney and a Brighton defender and to raise the cash for those moves. Those moves are necessitated by my longheld decision to bench boost in Gameweek 35. If I do decide to bench boost, and as a spoiler for what follows in this article, I would be taking a -8 to enable me to benefit from one Callum Wilson fixture (albeit at home to Fulham), two away fixtures for Yan Valery, two fixtures for any other defender I am currently struggling to get optimistic about, and two away fixtures for Mat Ryan. By postponing my bench boost I could potentially even avoid having to ship out the Brighton boys, blindly sanguine about their fortunes in Gameweek 36 at home to Newcastle whilst calmed by the fact that they sit firmly on my bench for their nightmare of a double in Gameweek 35. Furthermore, this would allow me to triple captain someone in the upcoming double, not that there is a standout option. There is also the worry that a Liverpool triple captain at home to Huddersfield in Gameweek 36 could prove to be far more rewarding. One must also factor in the added rotation risk you take by playing your bench boost in the closing stages of the season when most teams have shut up shop although the English teams' progress in Europe this season will undoubtedly cause rotation in Gameweek 35 anyway, as we saw in Gameweek 34. I have not sewn this seed to sadistically create headaches and panic by playing Devil's advocate. It is an idea I am warming to more and more.
Goalkeepers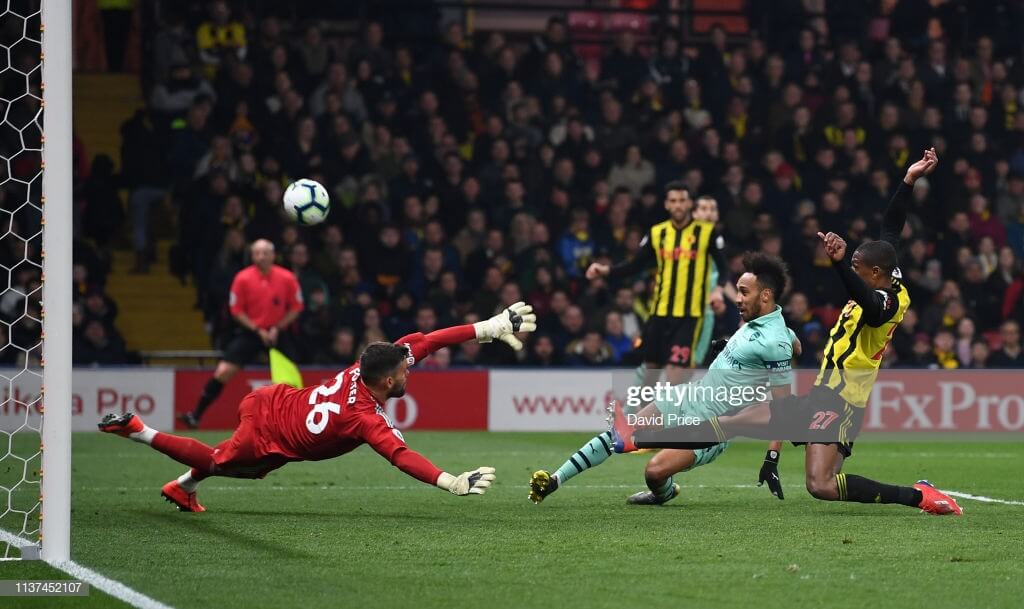 If Brighton have taught us anything, it's not to attribute undeserving importance to a double gameweek. In fairness, Bournemouth had blanked eight times on the road this season so don't beat yourself up about your defensive double up, triple up or captaincy choice which looked so clever before kick-off.
Ben Foster (£4.6m) is the pick of the bunch out of the double gameweekers, despite his blunder to gift Pierre-Emerick Aubameyang Arsenal's game-winning goal on Monday. In his last 13 matches he has amassed 16 save points and five bonus points. Whilst Watford have only kept three clean sheets over that period, Foster received bonus points in all three of those matches. In Watford's last five clean sheets, Foster has accrued 9, 11, 8, 8 and 10 points, making Watford's opposition for Double Gameweek 35 particularly enticing. First up is Huddersfield who have failed to score in over half (9) of their home games and lost to Watford 3-0 in the reverse fixture. Whilst Jan Siewert has said that he does not like to experiment with team selection too much, Aaron Mooy and Alex Pritchard – two of Huddersfield's most/only creative players – both missed out on starting XI places against Spurs which suggests that Huddersfield will see a fair amount of rotation over the coming weeks too. Next up is a visit from Southampton who have blanked in six of their 16 home matches this season. A word of caution though, Southampton have only failed to score in two matches since the turn of the year (against Chelsea and Arsenal, both away), so maybe don't triple up on their defenders.
Angus Gunn (£4.3m) comes a fairly distant second. With three away games in their next four, I forgive you for laughing at this tip. However, Southampton have actually kept more clean sheets on the road this season (4) than at home (3) and their opponents, perhaps with the exception of Watford away, provide a good opportunity for a couple of shut outs over the next four.
A word of caution: Mat Ryan
After a disappointing Gameweek 34, Brighton's defenders look set to regularly remind us over the coming weeks why we should never have relied on them for their defensive solidity. As I have mentioned in a previous article, Brighton's home and away form is in sharp contrast (well, maybe not so much after those defeats to Bournemouth and Cardiff! Sorry, I'll stop bringing it up now). With a solitary clean sheet away from home this season (against Newcastle back in Gameweek 9), three away matches across the next four – including visits to Spurs' new stadium and Arsenal – is unlikely to make for pretty reading. To make matters worse, those fixtures are followed up by a visit from Manchester City on the last day of the season. Should you take hits to cleanse yourself of your Brighton assets? It goes against everything I think about taking hits for defensive players and I am probably over-reacting to the Gameweek 34 disappointment, but it is tempting! I'll tell you what else is tempting – postponing that bench boost of yours.
Defenders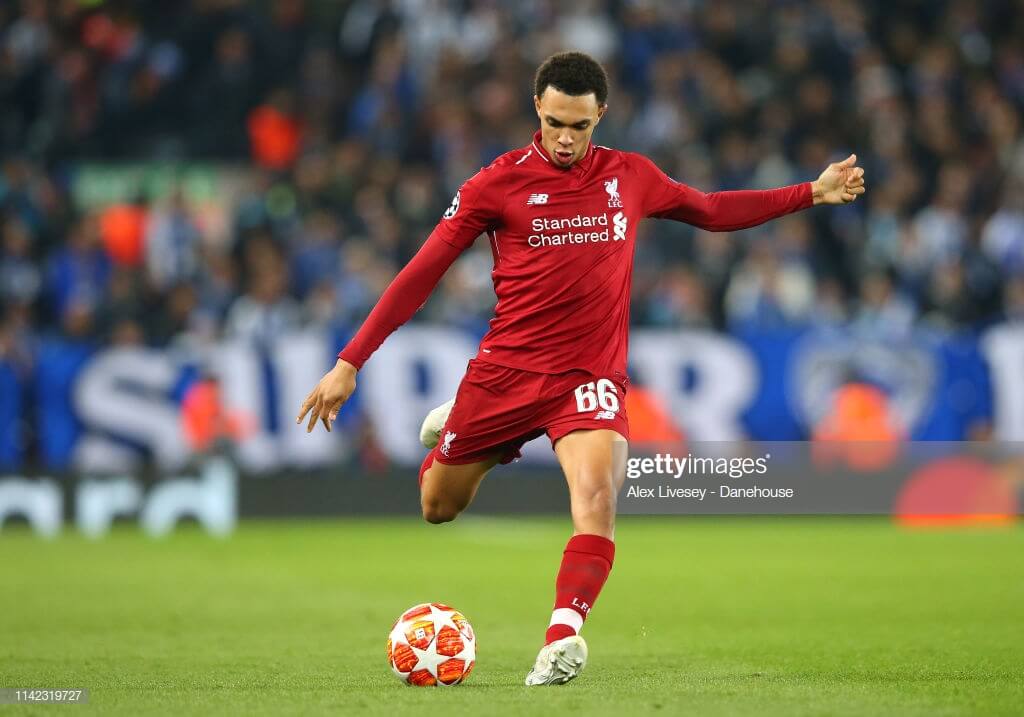 Trent Alexander Arnold (£5.5m) is 47 points behind Andy Robertson who is the top ranking defender. In fact, Robertson and Virgil van Dijk are over 40 points clear of third place Azpilicueta and David Luiz. I have tipped a Liverpool defender first deliberately. Their run in is great and they are chasing the title. Sandwiching decent trips to Cardiff and Newcastle is a visit from Huddersfield who have scored in just one of their last eight away games (where they scored three against West Ham). Rounding off the season is a visit from Wolves who, despite an impressive season, have blanked five times on the road. Ignore Liverpool at your peril. If you take that risk this week, certainly don't do it next week. As for picking one, I think the consistency of returns of Robertson with his ten assists gives him the edge over van Dijk, although the Dutch international has managed three goals and four assists now after his 'assist' for Salah's sublime effort on Sunday. Alexander-Arnold has an obvious cost benefit though and his points tally is deceptively low due to injuries making his goal and seven assists in eight fewer starts arguably more impressive than his fellow full-back's returns.
Matt Doherty (£5.3m) is likely already in most of your teams, probably on thin ice after recent returns. Doherty has amassed just six points in his last six matches after becoming a victim to rotation with Wolves' FA Cup run. More frustratingly, since Wolves' involvement in the FA Cup, Doherty has only managed two assists in the league (and one clean sheet) in comparison to four goals and three assists in just six FA Cup matches. The 59 minute substitution this weekend should have put me off this tip, but there is cause for optimism with home games against Brighton and Fulham in their next four who have failed to score in 14 matches collectively on their travels this season. Whilst Arsenal are unlikely to go home without a goal, their single clean sheet away from home (well done, Troy Deeney) gives Doherty a good opportunity to add to his goals/assists tally (either will do!) this coming gameweek.
A word of caution: Aymeric Laporte
City have kept 16 clean sheets this season which is only bettered by Liverpool. The Blues look set to struggle defensively in their next four fixtures though. In the 67 matches played home or away by City's next four opponents (taking the relevant home/away figures), they have failed to score in just seven matches. Of course, City's odds of a clean sheet will be higher than the vast majority of teams their upcoming opponents did manage to score against but it is certainly something to be wary of, especially when you contrast those stats to Liverpool's upcoming opponents. Laporte also costs the same price as Ben Mendy at £6.1m. Whilst I doubt that Mendy will play both games in the double gameweek given that Gameweek 34 was his first match back from injury and he played just over 80 in the testing second leg vs Spurs, you might be crying out for an attacking threat in a City defence set to concede a fair amount in the season run-in.
Midfielders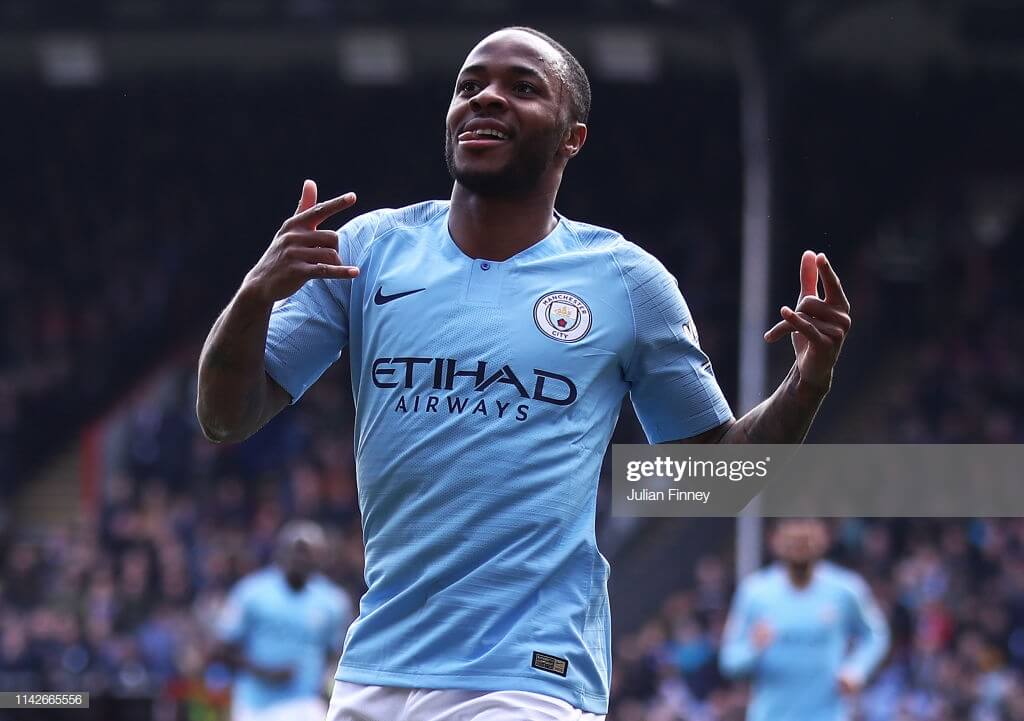 Raheem Sterling (£11.5m) brought his combined goals and assists tally up to 30 for the season with a brace against Crystal Palace. Whilst Spurs and Man United are not the easiest of opponents on paper, Spurs have had some poor results away from home recently, including 2-1 defeats to Southampton and Burnley and Manchester United failed to keep a clean sheet in their last six matches which notably included Crystal Palace, Southampton, Watford and West Ham. Even talking about the opponents detracts from the attacking prowess of City; the 1-0 victory over West Ham in February marks the only time that City have failed to score 2+ goals at home all season and Chelsea and Liverpool have been the only sides able to shut them out away from home. It is also worth mentioning that Kevin De Bruyne played an impressive game against Crystal Palace at the weekend too, notching up two assists and three bonus points. Being 1-0 down to Spurs in the Champions League though does increase the risk of rotation, even for De Bruyne, who was a mainstay in the side last season save for being rested against Manchester United three days before the Quarter-Finals second leg vs Liverpool. I think you just have to take the rotation as it comes.
Heung-Min Son (£8.8m)'s cameo at the weekend was painful but at least eased slightly by his injury-time assist. There was always the risk of rotation against Huddersfield with back-to-back trips to Manchester City up next without Harry Kane. Now rested, Son is my pick out of the Spurs midfielders. He is one of those players that always looks capable of scoring. As noted above, City's clean sheet chances over the next few matches don't look too promising so the trip to City followed by visits from Brighton and West Ham look like a good time to own the South Korean who will hopefully have benefited from his rest. Lucas Moura's hat-trick brings him onto the radar but I would be concerned about his rotation.
Diogo Jota (£6.2m) has superb home form to rival Sterling and poor away form to, well, also rival Sterling. Luckily then, Wolves have three home games in their next four against teams averaging roughly two goals per game. Double Gameweek 35 sees Brighton and Arsenal travel to Molineux with just one away clean sheet apiece all season! Some might say that I have repeated that Brighton stat to start watering the seed I planted earlier.
Now out of the FA Cup, all attention turns to clinching the 'best of the rest' seventh spot from Leicester, Everton and Watford which could turn out to be a European spot if City beats Watford to lift the FA Cup so I would expect Nuno to more or less field his strongest XI from here on in.
I don't want to flog the Liverpool horse too much so suffice it to say that at least one of Saido Mané (£10.1m) and Mo Salah (£13.2m) should probably be in your teams. You all know that already.
Forwards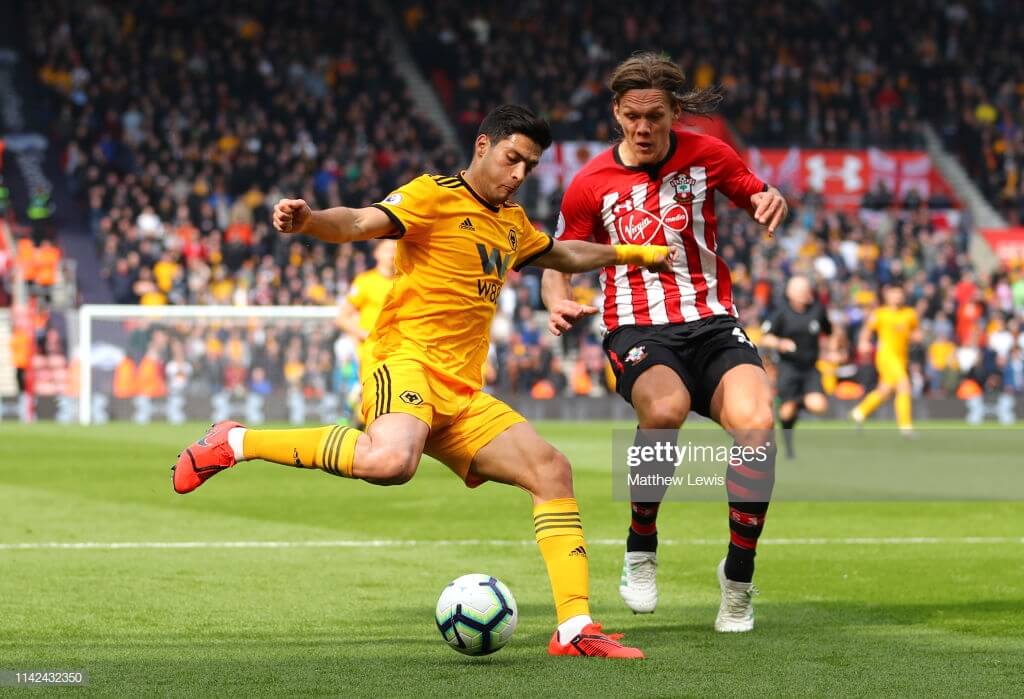 Raúl Jiménez (£6.9m) has superb home form to rival Sterling and poor away form…I would expect Nuno to more or less field his strongest XI from here on in. For what it's worth, I fully expect (at least one of) my transfer(s) this week to be Vardy to Jiménez. As GP said last week, the Mexican will likely cost upwards of £8m, so £6.9m is still a steal!
Callum Wilson (£6.6m) definitely deserves a mention. Despite only having one fixture in Gameweek 35, that fixture is a home tie against Fulham. Fulham have conceded the most goals in the league away from home (44), only managing to keep Huddersfield (1) and Newcastle (0) from scoring fewer than two goals. Given that the double gameweek is plagued with difficult fixtures, grabbing a couple of single gameweek players could well be the prudent choice. Despite a poor string of results at home, that did include ties against Manchester City and Wolves and the 5-0 drubbing of Brighton at the weekend shows both the attacking quality in the side and that Eddie Howe's men are not going to take their collective foot off the gas despite their season essentially 'complete'.
No one else is really jumping out at me in attack. Troy Deeney did, but let's not talk about that. Alexandre Lacazette is consistent if not spectacular, and I prefer Saido Mané and Mo Salah to Roberto Firmino. Sergio Agüero did not look his usual self against Palace and Pep confirmed that he was not at full fitness but he is, of course, hard to ignore. The 90 played against Spurs midweek could be a concern with a fully rested Jesus waiting in the wings.
That's it from me. Sorry that you were right to be worried about 'did' and 'relatively' but I hope something in here was of some use to you. Sorry for sewing – and watering – that seed too.
Good luck everyone. Something about Hulk being green. Tell you what else is green, that well-watered 'postpone your bench boost' plant.
Thanks for reading Fantasy Football Tips Gameweek 35. This article was written by AT.
FPL FIXTURE TRACKER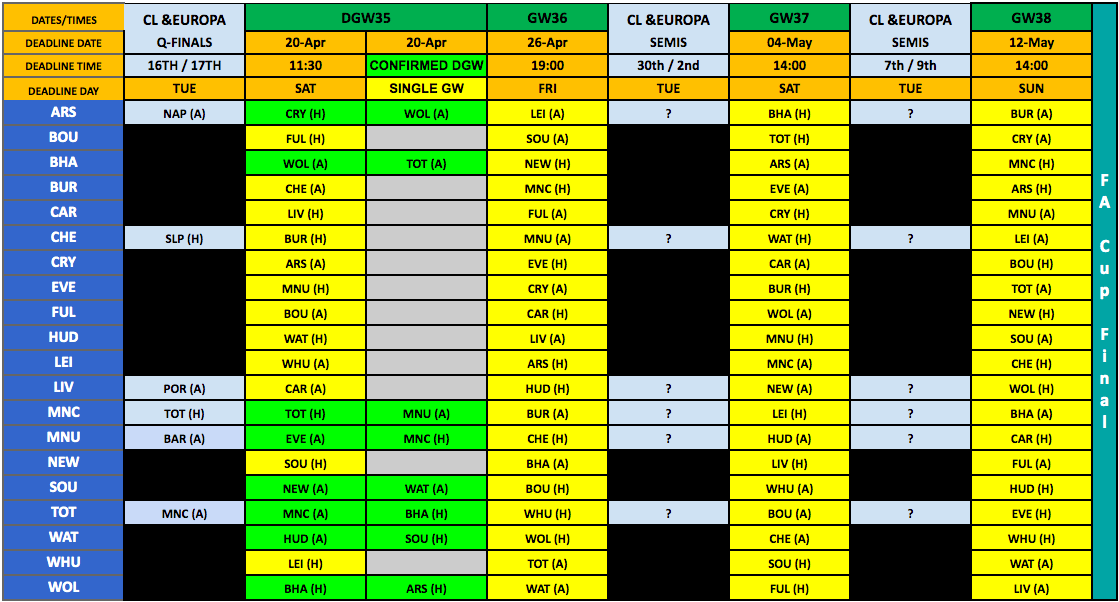 FIXTURE TRACKER LINK
Welcome to our Fantasy Football leagues section.
The League Codes for FF247 for the 2018/19 season are as follows –