Fantasy Football Tips Gameweek 4
Welcome to Fantasy Football Tips Gameweek 4
Due to a quirk in the FF247 fixtures list, I'm back on Tips just two weeks on from my last ramble and a little sooner than expected. Just like last time I follow an excellent performance last week, this time by Sir Swirly, where I've just checked – and yep, he's nailed a couple of players as his tips came home instantly in a few cases – well done that man.
We have still only three weeks worth of data under our belts now which is still a relatively small sample size to work from and we have an international break of 14 days after this weekend's matches. I will assure you however that there will be that one player this week who scores and will instantly become the next fad – the key is to work out the perdurable stayers from the provisional slayers.
I will exclude here the Ballon d'Or-chasing Teemu Pukki (who I told you all along was the real deal!)* *sorry, got a bit shirty there** **but I did tell you though.
But we have had Neal Maupay (Gameweek 1), Danny Ings (Gameweek 2) or Sebastien Haller or Wesley (Gameweek 3) to name a few and it seems that each week there will be someone with a goal or two from a lesser light coming to the fore. However, I still think we're a ways away from the league really settling down (except City and Liverpool obviously).
Interestingly however, I am going to pick one of above-mentioned flash-in-the pans as a Tip this week. Read on to find out which!
Anyway, again, with the amount of quality Tips articles in our recent archive which should always be referred to before you make your transfers, I've again offered just the two names in each position this week which fits in perfectly with my 'Small Sample Size (or 'SSS') theory and a general early week lethargy which just I can't shake.
Onwards!
Goalkeepers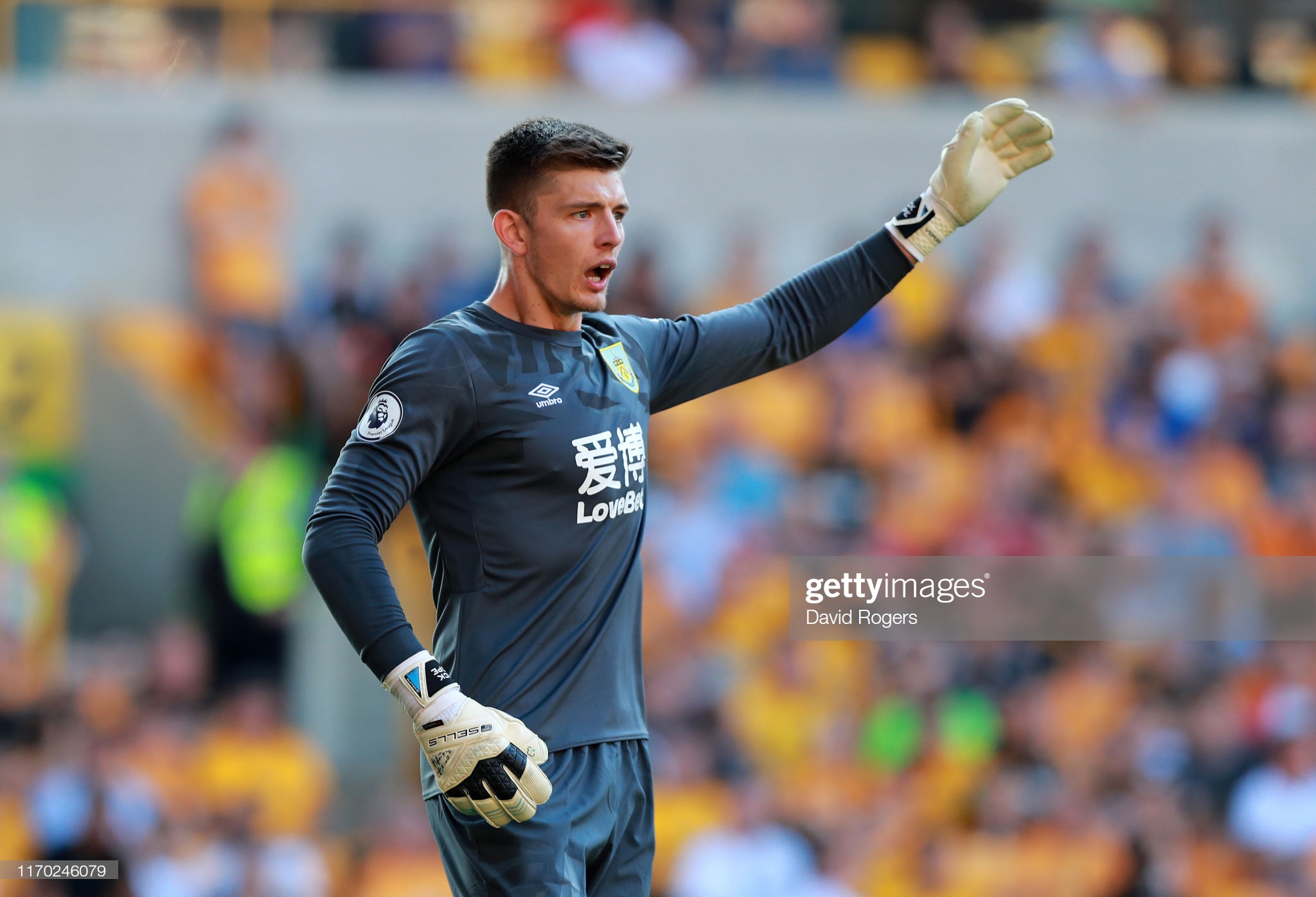 Nick Pope came in on my wildcard and out went Aston Villa's Tom Heaton who obviously kept a clean sheet on Friday whilst Burnley and Pope lost a 97th minute penalty and clean sheet – standard. This is not about me though (*counts to ten*). So why did I bring him in? I was attracted to his fixtures and here they are: Liverpool (home), Brighton (away), Norwich (home), Aston Villa (away), Everton (home), Leicester (away), Chelsea (home), Sheffield United (away), West Ham (home), Watford (away) and Crystal Palace (home), Nice huh?
The England goalkeeper picked up a bonus point in his side's opening day win over Southampton. Then he only lost two away to Arsenal and then agonisingly almost kept a second clean sheet this past Sunday. Still just £4.5mln and with a very physically strong, organised and settled defence in front of him, I wouldn't be shocked if there are clean sheets in half of the fixtures in that fixture run above.
Steady.
Aaron Ramsdale has sort of snuck up on FPL and the league in all honesty but he's kept goal for the Cherries in all three matches so far this season. In these games the Dorset club have lost just one goal to both Sheffield United and Aston Villa and three to Manchester City (no shame there). In the second match at Villa, the young goalkeeper, who won the European Under-19 Championship with England in 2017, collected two additional save points and appears now to be the first choice goalkeeper for Eddie Howe's charges. An alternative at £4.5mln, the shot stopper has home matches against Everton, West Ham and Norwich ahead.
Every other one of Bournemouth's defensive sub-4.5mln assets has failed to play every minute so far so for Cheap Cherries, Check this Chesterton Chap.
Filler.
Defenders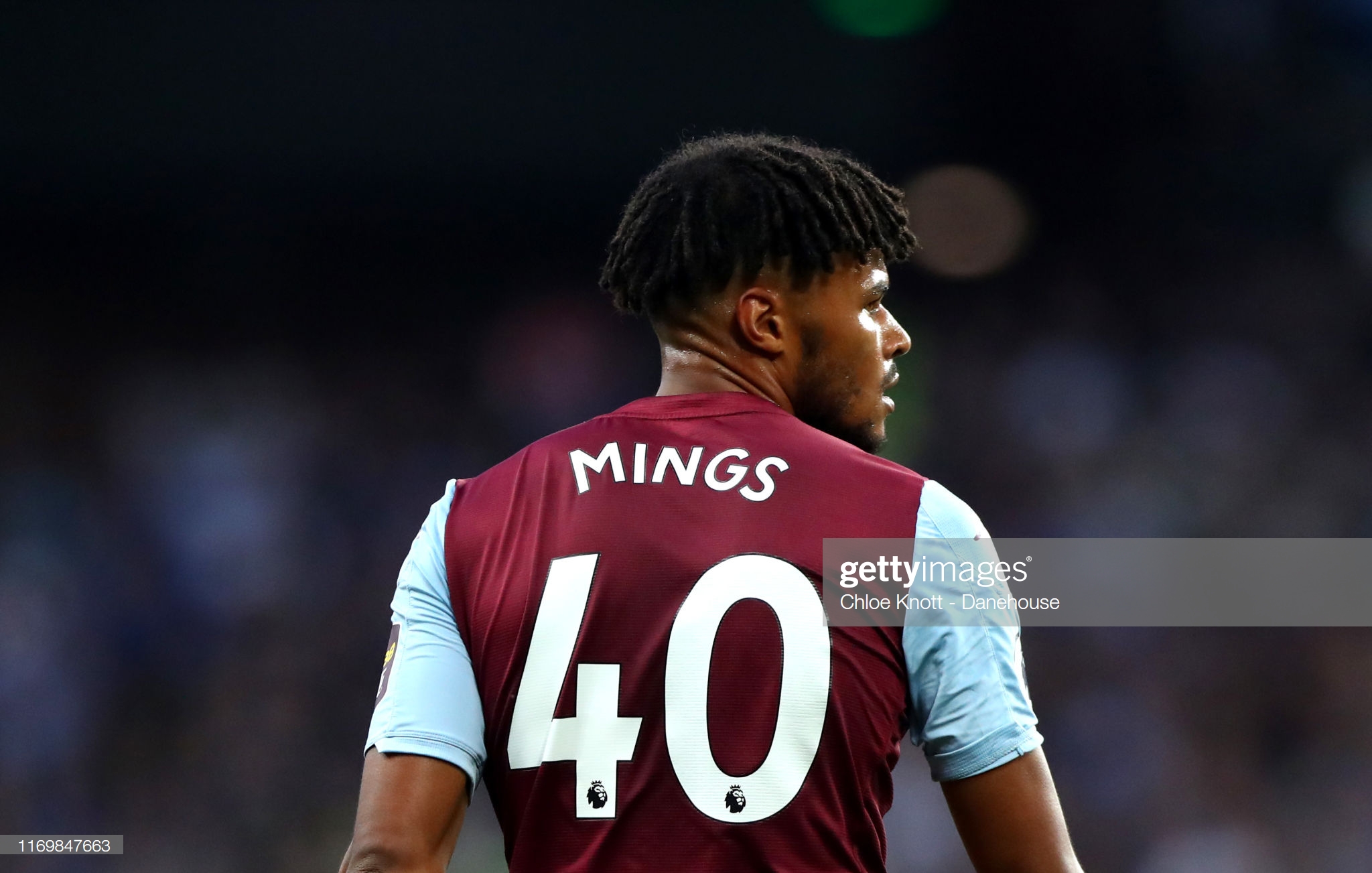 Lucas Digne is probably Everton's best and most creative player currently. If he isn't, Inittowinit will be along in the comments to give me a proper dressing down for that. But hey, I'm up here to be shot at!
The Frenchman's delivery from corner kicks and free kicks is a huge asset for Marco Silva and is reflected in last season's statistics where he scored four times (not shy on having a direct bang either) and five assists. So far this season he opened with a clean sheet at Crystal Palace, an assist and clean sheet playing Watford and then disappointingly being part of an off-colour Everton last Friday at Villa. Even in that defeat, I believe he passed the eye test as he never gave up the cause and his average position must be more akin to a left winger than a left back.
C'est Magnifique.
During his time at Bournemouth which was admittedly injury-ruined, Tyrone Mings hardly once looked made for the Premier League. In fact his only stand-out contribution was that time he stamped on Ibrahimovic and got a five game ban. Fast-forward two years and the Bathonian is the rock upon which Dean Smith's Aston Villa is basing their Premier League aspirations. Playing every minute alongside Bjorn Engels at the heart of the defence both of these centre backs appear sure to be bonus point magnets due to the amount of CBI's they are racking up. So far, Mings has three bonus points in three games, an assist on the opening day at Spurs and was immense alongside Engels (also on three BPs) in securing the Villains their first Premier League victory since their return in Friday's victory at home to Everton.
The Midlanders face a true test of their defensive capabilities with a trip to Arsenal in Gameweek 6 but sandwich that trip with Crystal Palace (away), West Ham (home), Burnley (home), Norwich (away) and Brighton (home), all decent and all winable.
Brick Wall.
Midfielders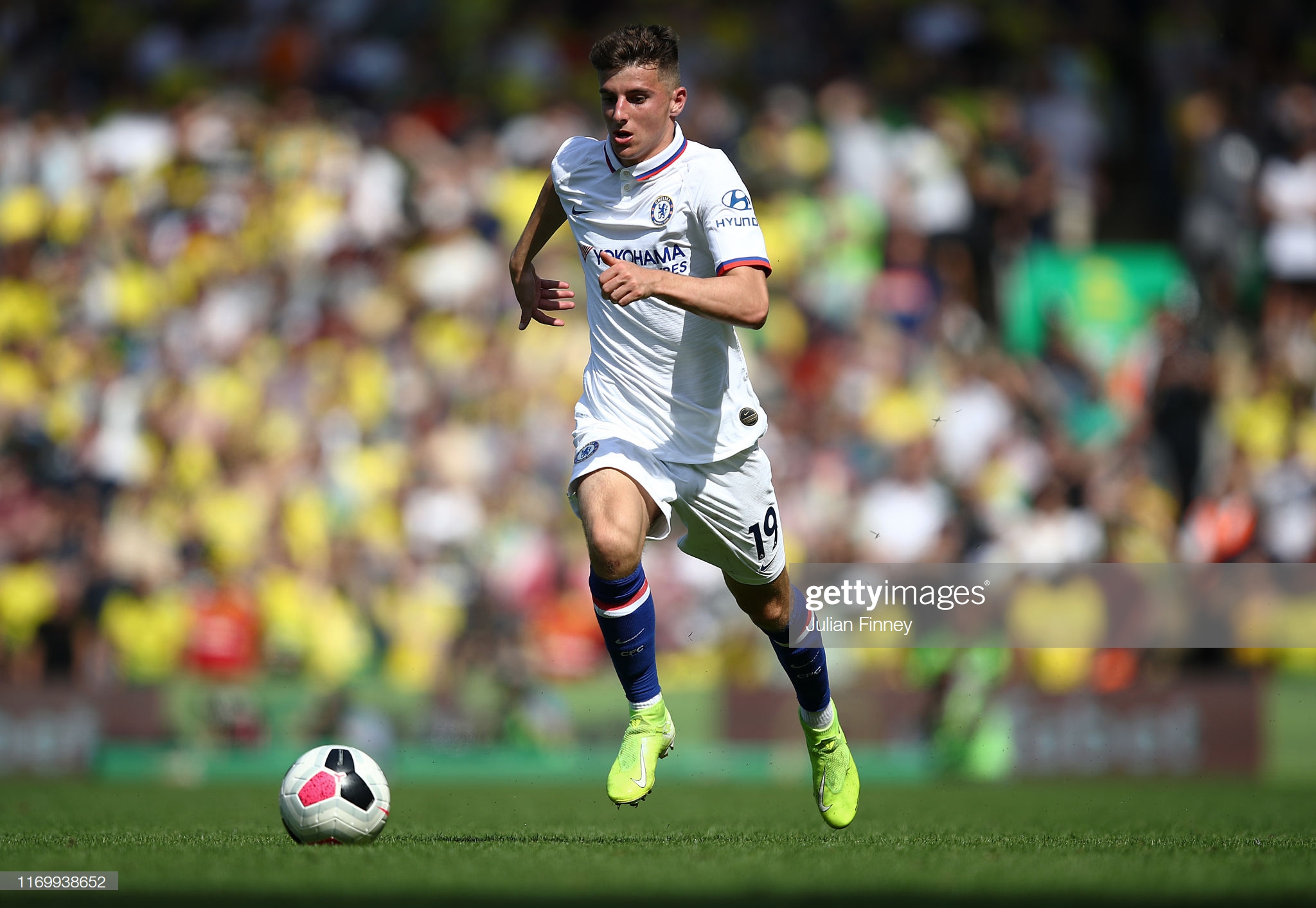 Harry Wilson, the 'other' or 'wrong' Wilson as I've seen it put, is the on-loan Liverpool midfielder who has scored in each of his last two matches for Bournemouth. This follows on from scoring 15 goals in the Championship for Derby County last season so there is definitely something here. If you haven't seen the free kick he scored coming off the bench on Sunday, check it out soon. It was a wonderfully rising and curling free kick in as close to the top corner as it is possible to get. This came after his goal at Aston Villa in Gameweek 2 which was ultimately the winner in that one. Quite the interesting midfield option at 6.0mln, I see him being used regularly enough, and when you consider his fixture schedule, it's not the most far-fetched transfer ever considered. Just be sure to check it's the 'right' Wilson when the Videprinter flashes up.
Prince of Wales
Mason Mount looks the business. Two goals on the edge of the box in his first three games and neither looked ever in any doubt to be quite honest. With his tenacity and reading of the game to rob Wilfrid Ndidi against Leicester and his composure to navigate the entire Norwich backline leading to the opportunities to sweep two very assured finished past the gloves of experienced Premier League goalkeepers, Schmeichel and Krul.
A team mate of Harry Wilson last season, the Chelsea youngster scored eight in 35 games for Derby and now returns as the heir to Lampard's Chelsea throne (sic). The midfielder is available at £6.2mln and has played every minute so far.
Check on injury news as he nurses a minor calf injury, but a clean bill of health and he could be the Chelsea cover everyone has been waiting for. The situation Chelsea currently find themselves in (enduring a transfer ban due to past misdemeanors) may just mean the likes of Mount, defender Tomori (another ex-Derby loanee), Tammy Abraham and the soon to return Callum Hudson-Odoi and Ruben Loftus-Cheek all being shouldered with the responsibility to take the club on, might make this one of the best seasons for neutrals to watch Chelsea, we might even wish them well (too far?).
Lampard said of his young talent recently that "their performances and commitment will define them". Put simply, they continue to perform, they continue to play. Mason Mount guys!
King of England
STRIKERS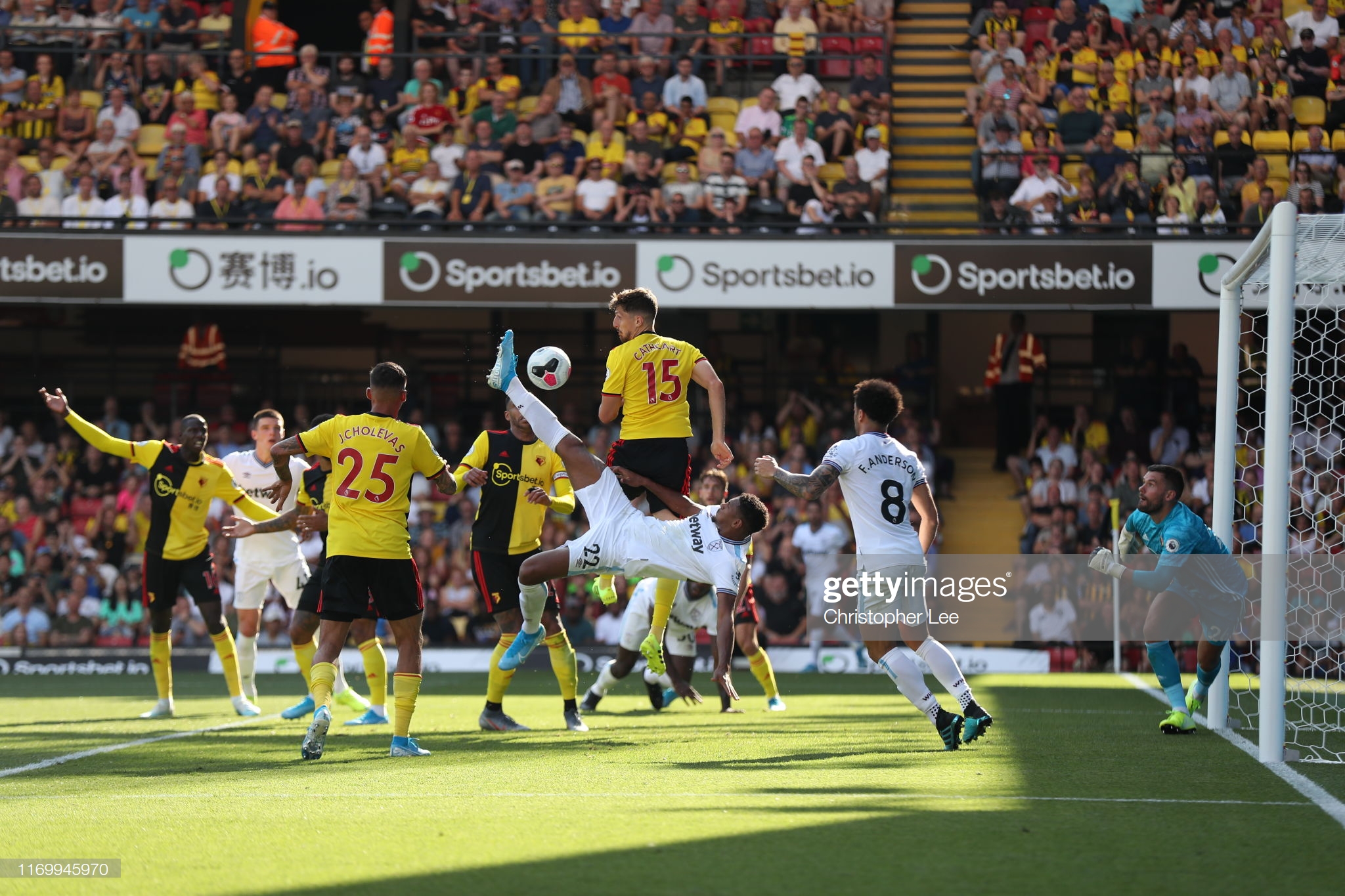 If you read the captain's article by DMC yesterday then you'll be informed that Sebastien Haller didn't score in his first two matches but the extenuating circumstances of playing a Manchester City team who always hammer the Hammers and being injured against Brighton, allow for a little lee-way on the big Frenchman (Haller the Hammer – that can't just be me who's noticed that?). He announced himself to the league with a double at the Vicarage, including an overhead kick as well, and he's off and running now.
I wrote about the ex-Eintracht Frankfurt man in pre-season and mentioned that he's on a steady trajectory in his career and believe he will continue to score goals even in this, the most difficult of leagues. Norwich, Aston Villa, Bournemouth and Crystal Palace ahead and even though I've read he's at a difficult price-point, you can make it happen. Especially when you consider he is actually first choice for his club, has decent fixtures until the end of November and is owned by a relatively low 3.7%, heck that's the same number of people who own Shane Long!
Consider.
"We're looking a different animal to last season, which is important at this early stage", said Sean Dyche after his side's narrow defeat to Arsenal and before his side's 1-1 draw with Wolves at Molineux, and I agree. The Europa League – ironically Wolves are in Burnley's shoes this season – is usually a huge distraction to teams finishing seventh and having early qualifiers to contend with. Burnley are thriving this season with a fine win over Southampton, a very narrow defeat at Arsenal and being so very close to picking up their first away points of the season in the aforementioned Wolves game.
In all of these Ashley Barnes has scored and has a tally of four so far – that's goals and bonus points meaning the Anglo-Austrian (True. Look it up) is averaging over 8 points a game. Can he keep it up? He will fancy a home tie with Liverpool in front of the cameras and then a run of teams who he and Burnley will fancy their chances against (see Nick Pope's fixtures above).
Get!
Summary
Not much to say this week except in case you didn't know I wildcarded this past week and took out Mohamed Salah. So forget everything you have read above then!
Serious note though, it does bring me to my point. I only removed him so that I could afford an upgrade to Kevin De Bruyne who I am certain is on for a huge season. It's all about sacrifices and playing the long game. I think double City (I already had Sterling) will be more fruitful for me than Salah and Ayoze Perez and I did retain my Liverpool cover with Firmino.
I have left myself the possibility of getting Salah back in a couple of different ways with two transfers though – so a small sideways point – NEVER paint yourself into an FPL corner.
Speaking as a former culprit, it is often difficult to look beyond the end of your nose in FPL, but you have to. You aren't going to nail every week.
I hope you all nail this week though …
Thanks for reading Fantasy Football Tips Gameweek 4. This article was written by Gallant Pioneer.
FPL FIXTURE TRACKER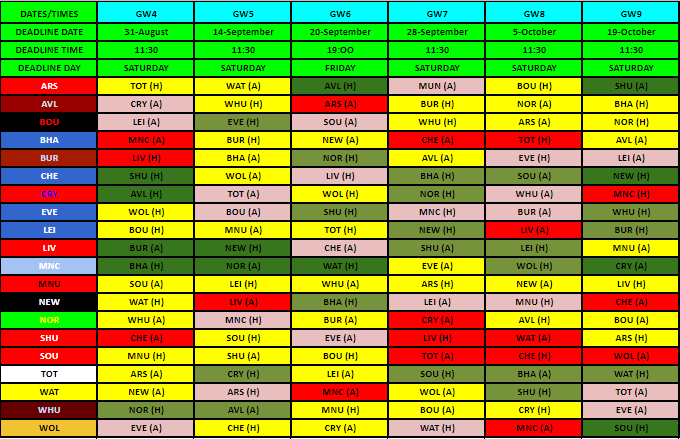 FIXTURE TRACKER LINK
Fantasy Football 247 League Codes: