Fantasy Football Tips Gameweek 4
Welcome to Fantasy Football Tips Gameweek 4
Well, that was a bit of a weird old International Break. We've had players going, players staying at home, players going when they were supposed to stay at home, players staying at home when they were supposed to be going, players going places they weren't supposed to go, players going places their clubs said they couldn't go, but did anyway, players being dragged off pitches for coming from somewhere that they perhaps had or hadn't been. Or something to that effect.
If anyone does indeed return and if anyone can figure out where anyone has been and whether they now need to quarantine then you're probably more on the ball than most players or clubs.
Whether you are ripping up your team with a WC or multiple hits to accommodate Ronaldo or you just need a few tweaks to freshen up then here are some players who may or may not be: available / in the country / quarantining this weekend…
Goalkeepers and Defenders (Matt)
Spurs are the only team yet to concede a single goal this season after three consecutive 1-0 wins against Man City, Wolves and Watford. Next up for the Londoners is a short trip across the city to Crystal Palace. Palace have only scored 2 goals this season and both those came in their last game against West Ham. I wouldn't let this put me off Nuno Espirito Santo's men who are looking very solid defensively. The two players I would consider the most are Hugo Lloris (5.6) and Sergio Reguilón (5.2). They are the first and third highest scorers in the Spurs team with only Son between them on 23 points. Lloris has two double-digit hauls so far this season and made 12 saves so coming up against Palace should see him add 6 points to his haul. Reguilón hasn't reached a double-digit haul yet, but his stats suggest it may just be a matter of time! Will his time be this weekend?
Semedo (4.9) at Wolves is someone I have my eye on and he is looking like someone who might be a shrewd pick up for your teams. While having only played in two of the three games for Wolves so far, his positioning and attacking potential looks good. Wolves are the 180 flip of Spurs and have three consecutive 1-0 losses. If they can cut out small mistakes, then the fixtures they are about to embark on could see a lot of points for the Wolves men. They just lost to Leicester, Spurs and United but are about to take on Watford, Brentford, Southampton, and Newcastle in the next four games. This is a great fixture change and why picking up a Wolves player could boost you up those ranks, especially Semedo who is only owned by 1.7% of players.
Newcastle has the worst defence in the league with an xGC of 8.94 so I'm pretty sure Horse and Kop will be discussing plenty of United attackers, but I think the United defenders could get in on the action this weekend. For this reason, I will give an honourable mention to Luke Shaw (5.5) who we all know loves attacking and whipping in crosses. While he hasn't started the season with as many points as we would have liked he did assist for Harry Maguire during the IB for England. Speaking of Slabhead, Maguire (5.5) is the player I think we might want to target for this weekend if you have a transfer to burn or are on a wildcard. While Maguire hasn't returned either this season, his expected goals have been decent each game and he has at least one shot on target in each match. Coming up against a poor Newcastle defence Maguire might just repeat his international duty form and score a goal too!
Finally, I just want to give a shout out to the Brentford defence. When I did the promoted sides articles during the summer, I thought Brentford would be good but felt Watford would be the best defensive side out of the promoted three… I was very wrong! Brentford have only conceded 1 goal this season which is the same amount as the likes of Liverpool, Chelsea, and City! Now I don't think they will keep it up all season but coming up against Brighton who aren't exactly free scoring could mean another clean sheet for the Bees. Raya (4.6) or Jansson (4.6) would be the two players I'd look at if you really wanted to make the switch.
Midfielders (Kop)
At the time of writing only two players feature in at least 50% of teams, Mo Salah and Bruno Fernandes. This is hardly a surprise, as heading into GW1 both were being considered as 'set & forget' players. However, by the time this article is published I wouldn't be at all surprised should Bruno's ownership have dropped below the 50 mark as in excess of 360K managers have sold him. Even the most casual FPL manager, like myself, can see that he's being ditched in favour of his compatriot, and new teammate, Cristiano Ronaldo. Is the presence of Ronaldo reason to ditch Bruno? Obviously, it will take some time to answer this question but history would suggest the answer is yes. One thing is clear, he is no longer a 'set & forget' option.
That's enough about Bruno, which midfielders should we be focusing on?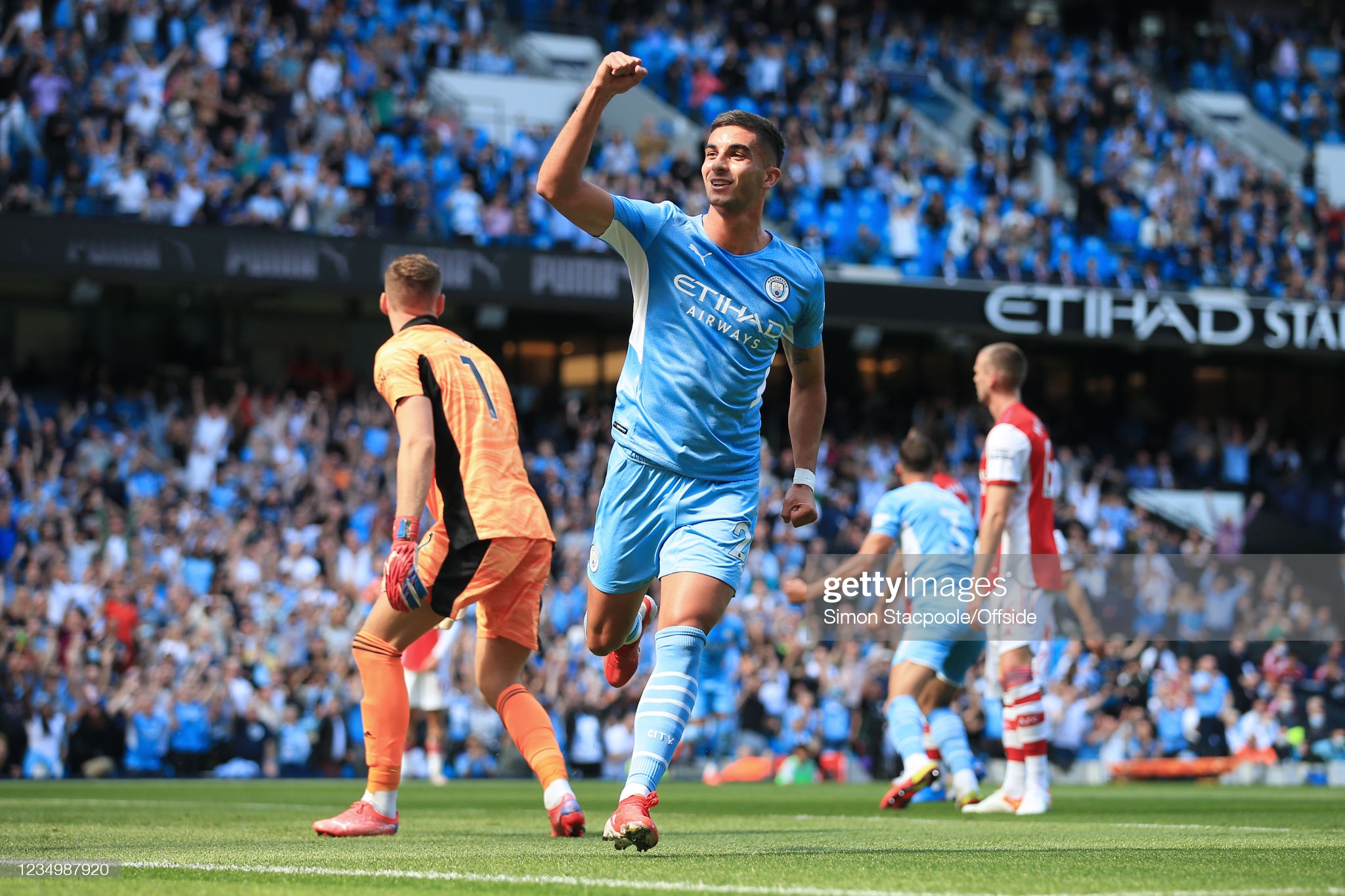 Manchester City were obviously in the market for a centre forward this summer but were thwarted by Daniel Levy and Manchester United. Their failure to secure either Kane or Ronaldo has potentially created a gem of a fantasy football option, in the shape of Ferran Torres. Last season, he made 24 appearances but only 15 of those were starts. This season, he has started each of the opening three games. Why is he potentially a gem? Well, he's a £7.1m midfielder who has started the three games at centre forward. His stats over the opening three gameweeks are quite positive. Amongst midfielders, he ranks joint 6th for penalty area touches, 7th for goal attempts and joint 12th for attempts on target although it should be pointed out that Mo Salah is 1st with five and Torres has three. Admittedly, City are currently without two key players in KdB and Phil Foden, and their return is likely to have some impact on Torres' game time. However, it remains to be seen when they are ready to feature. Pep was full of praise for his compatriot following the Arsenal demolition, "He makes movements like the best strikers moving behind, like Jamie Vardy," Therefore, for now, I think he's a solid option.
With an ownership of just 4.6%, Watford's Ismaila Sarr is somewhat flying under the radar at this early stage. It's perhaps something of a surprise that Sarr is still with Watford as he impressed for them in the PL back in 2019/20 and was their top scorer in the Championship. Watford hit the ground running in GW1 as they beat Villa 3-2 with Sarr grabbing a goal and two bonus points. His stats over the opening three gameweeks are impressive, he's had 18 (6th) penalty area touches, eight (10th) goal attempts with four (joint 2nd), while he's also created eight (joint 2nd) chances. If Watford are to survive this season, Sarr will play a prominent role, as he's essentially their talisman. With games against Norwich & Newcastle on the horizon there's every chance of immediate returns should you take a chance on the Senegalese international.
We were all well aware of what Diogo Jota could offer ahead of GW1. A goal in each of Liverpool's opening fixtures only served to reinforce our opinions on him. We all knew that he'd suffer the odd benching or be withdrawn early when he did start but at just £7.5m, we'd live with that. News that Roberto Firmino suffered a hamstring injury against Chelsea has made Jota an even more attractive option. How long Firmino is out for remains to be seen but it's certainly good news for any prospective Jota owners. Despite only playing 189 minutes over the opening three games his stats still stack up, 16 (joint 8th) penalty area touches, eight (joint 10th) goal attempts of which four (joint 2nd) were on target.
For those considering Jota, I would be looking at pairing him with Salah and not replacing Salah with him. Obviously, there is a clamour to free up funds for Lukaku & Ronaldo but I would not be looking at selling Salah as a way to fund this. Salah has scored in excess of 200pts for four consecutive seasons and I see no reason for that not to become five consecutive seasons.
As of yet, very few, if any, cheap midfielders have caught the eye. Crystal Palace's Conor Gallagher scored twice in GW3 but I'd want to see him play a few more times before committing £5.5m on him. On reflection, Everton's Demarai Gray has returned twice and has possibly been the standout cheap midfielder thus far. His stats aren't fantastic but as we've seen in the past, stats aren't everything particularly when a player is still picking up those returns. Aside from a trip to Old Trafford in GW7 Everton have a decent run of fixtures through to GW10 and at just £5.6m, Gray could be the ideal 4th or 5th midfielder, depending on your preferred formation.
Forwards (Horse)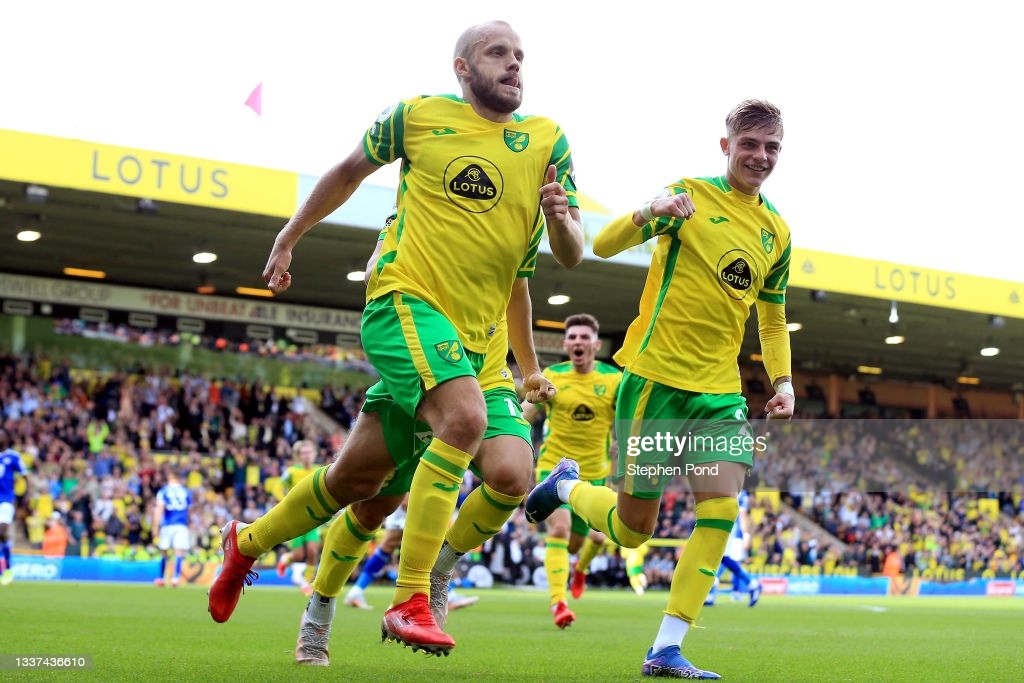 Over the years, I (Horse) have read many, many tips article written by Kop Warrior. Whenever a new one appeared online, the first thing I would do was stick on the kettle and savour the article over a cup of tea.
This is my tips article debut and it is a privilege to write alongside the Big Man himself.
As Lukaku (11.5m) and Antonio (7.9m) have been comprehensively covered in the last 3 tips articles by Smash, Rosco and Lord Atlas, I will just say if you haven't done so already, get Antonio in to your team. Big Rom looks essential to have from GW7 to GW11 with those amazing fixtures. He also looks extremely tempting at home against a Martinezless Villa this weekend.
Cheapies
With so many pricey players available we need to find some cheapies to help balance the books.
First up is Teemu Pukki (5.9m). Norwich have had a baptism of fire in the Premier League and have been spanked by Liverpool and Man City. In his third game Pukki played further forward against Leicester and proved he was on penalties by slotting one in.
The reason I am flagging him up is Norwich have a great run of fixtures. After their relegation 6 pointer at the Emirates, The Canaries have a very strong run from GW5 to GW13 with Chelsea away in GW9 being the only fly in the ointment.
If the East Anglian side are to avoid the drop this season, then these fixtures will be crucial and Pukki is likely to be the man to pick up FPL points.
When I was doing my research, I noticed that Pukki tends to get replaced around the 75-minute mark by Sargent, which is something to bear in mind.
Next up is Adam Armstrong (6m) who is the fastest sprinter in the league. He looks lively too and has had 62 touches in the final third this season, resulting in 10 goal attempts including 6 in the box. He takes some corners and has scored one goal.
Mid-priced
How Wolves have not scored so far this season is beyond me. Raul Jiminez (7.4m) has got into some promising positions and has had 11 goal attempts in the box. He also has created 10 chances for his team mates. Don't give up hope, they have some pretty tasty fixtures coming up and host Brentford and Newcastle with trips to Watford, Southampton, Villa and Leeds in the next 6. He is on penalties too. The concern is his horrific injury last season. So far, he has played every minute and looks to be coming back to his former self.
Following on from his successful last season in which Patrick Bamford (7.9m)
scored 17 goals and 11 assists. Patrick bundled the ball over the line against Burnley to get his goal scoring exploits started again this season to go with the assist he got against Everton. After a tricky home match against Liverpool, he has an enticing run of fixtures with home matches against the three W's of West Ham, Watford and Wolves. He will also travel to Newcastle, Southampton and Norwich.
Another one of last season's hot shots, Dominic Calvert Lewin (8.2m) scored a whopping 16 goals and 6 assists. He has got the season started with a goal in each game. The revelation that he is also on penalties has further set his stock rising. He has had 11 shots in the box of which 7 were on target.
The downside is his injuries. First it was his toe, now it is his thigh. Worth waiting for Benitez's presser.
Expensive
It has been some time since Cristiano Ronaldo (12.5m) graced the Premiership and FPL. In his 3 seasons here, he returned 208 FPL points in 2008/9 (18 Goals and 6 assists), 283 points in 2007/8 (a staggering 31 Goals and 7 assists) and 244 points in 2006/7 (17 Goals and 16 assists).
So, what has he does since then I hear you ask? Well, at Real Madrid he scored 311 goals in 292 appearances in La Liga. At Juventus he scored 81 goals in 98 matches in Serie A. He has also scored 111 goals for Portugal in 180 matches.
The man is a machine. He is likely to take more than his fair share of penalties and free kicks.
I suspect he will do well this season!
Thanks for reading Fantasy Football Tips Gameweek 4. This article was written by Matt, Kop and Horse.
VOTE ON THIS WEEK'S CAPTAIN POLL GW4
FPL FIXTURE TRACKER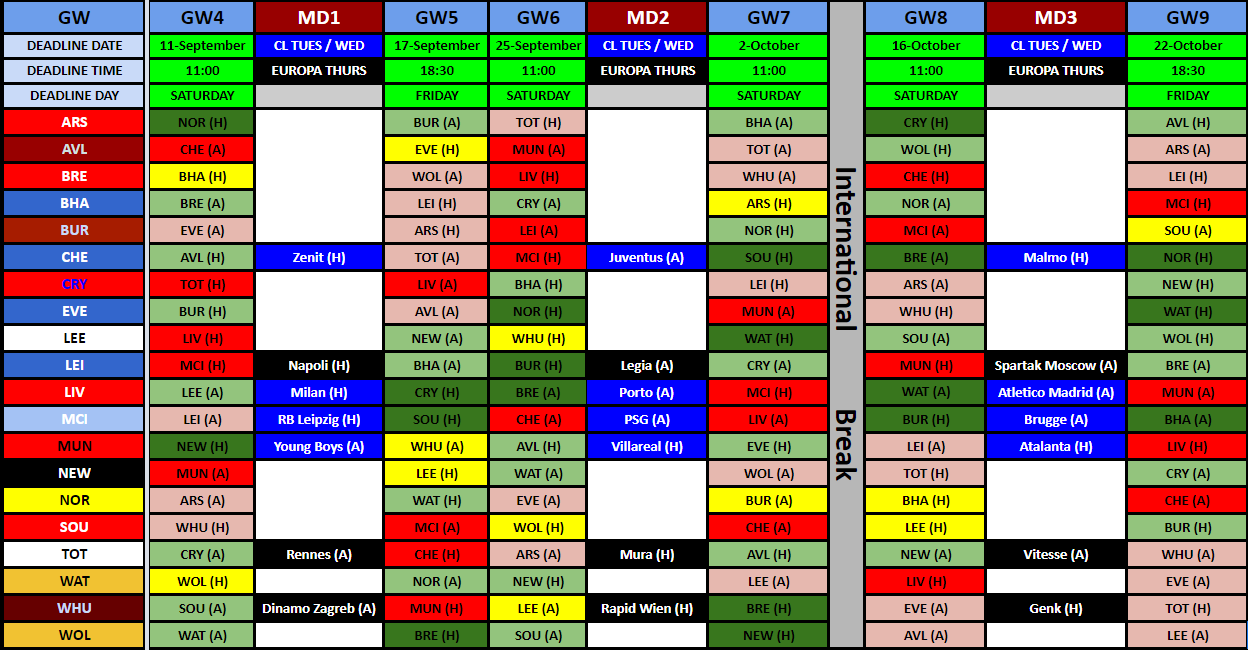 FIXTURE TRACKER LINK
FF247 LEAGUES FOR 2021/22
Fantasy Football 247 League Codes:
Both leagues will be shut to new entrants as of 01/01/22.