Fantasy Football Tips Gameweek 6
Welcome to Fantasy Football Tips Gameweek 6.
We're often reminded from the last week that FPL can be like a relative you've not seen in a while, as we sat patiently through the international break. There's all the anticipation beforehand, the excitement of having a great time that you will then look back on fondly. But, no, you're disappointed. You've forgotten that this particular family member is actually a bit racist, massively grumpy and you're just looking forward to the end of this awkward encounter.
That feeling of awkwardness was Gameweek 5 to the letter, having missed out on Premier League action for a fortnight. Triple captain Aguero, whilst Sterling and De Bruyne will also rip apart Norwich, they said. Man City are, after all, playing a team who could field a whole injured squad, they said. Others mentioned Newcastle couldn't possibly score against Liverpool, Digne will have a belter, Wolves v Chelsea will be a close encounter and Kane would do next to nothing against Crystal Palace. OK, at least the last one was right.
As a good few of us look at our overall ranks with a degree of despair, let's just remind ourselves we've still got a solid 33 gameweeks left and so let's not panic just yet. Talk on Twitter of seasons already being over is, quite frankly, ridiculous. But a lot of tweets often are. That's what I'm telling myself, anyway, as I look at my 1.1m position – having successfully avoided owning any of the big hitters since Sterling in Gameweek 1. I then watch Aubameyang bang in two goals against Watford, picking up 13 points, after being close to buying him before this week's deadline too.
Anyway, let's look ahead, but first I ask for some patience. Through such unexpected results and performances, making recommendations is suddenly pretty difficult! Many of the favourites are mentioned on the site forums week in, week out and so I've decided to delve deeper and look at some of the players who are a bit off the beaten path – differentials, if you may – and could present points potential.
Goalkeepers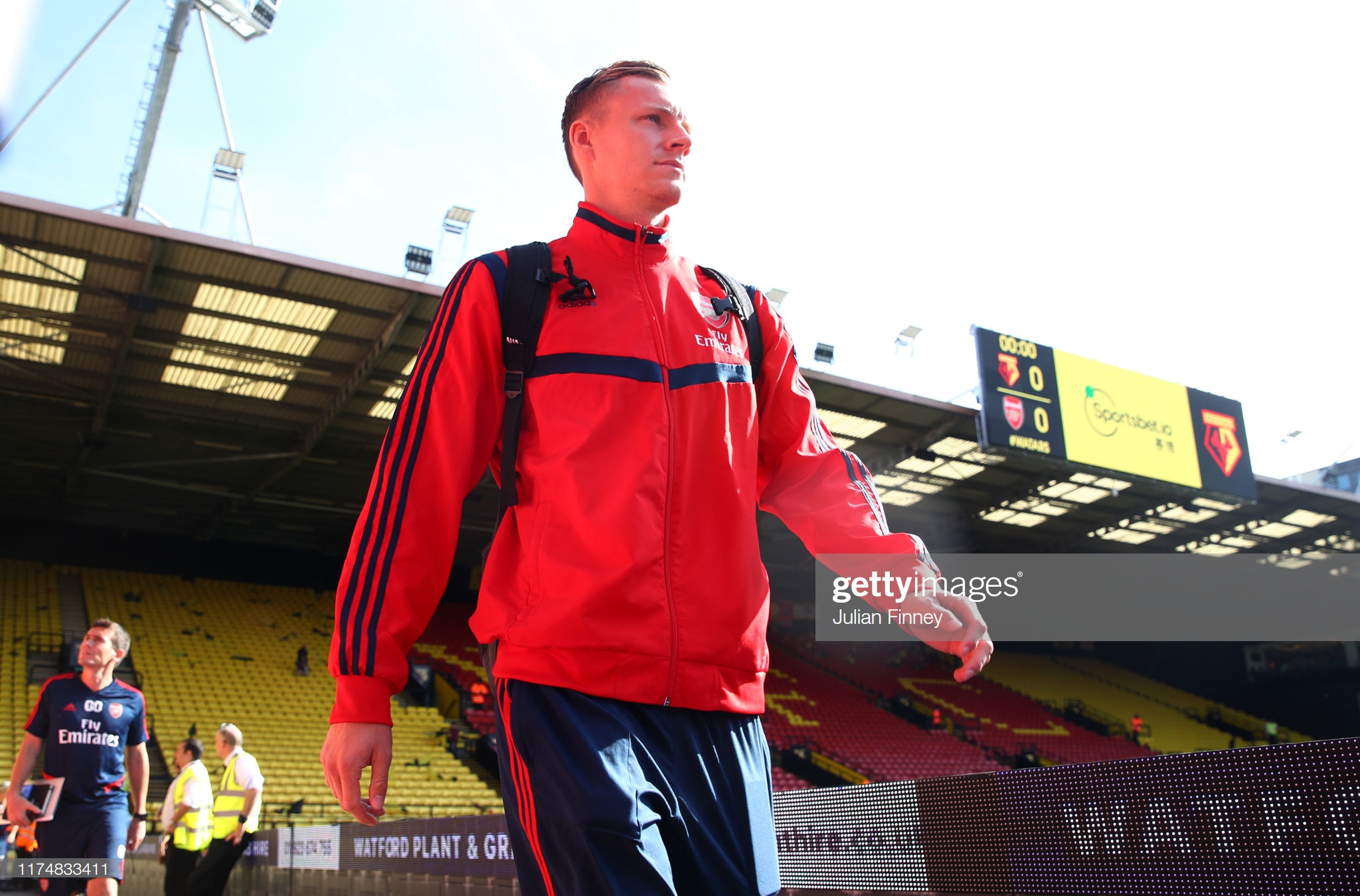 Whilst Nick Pope is, most likely, your goalkeeper – and is actually the best shout as he looks forward to Norwich at home, Aston Villa away and then Everton back at Turf Moor in the next three – I have to think this could be read by a minority who don't want him and, moreover, are looking for someone else. It's all about inclusivity. Unlike that slightly racist relative.
Well, perhaps you should consider Bernd Leno. Whilst he may not have been challenged much in the first half of the match away at Vicarage Road on Sunday, the second half was much more in Watford's favour. That saw the Hornets score two, as both ultimately arrived thanks to calamitous defending that slightly spared Otamendi's blushes, to claim the 2-2 draw, with the Gunners shot stopper also gaining a yellow card for time wasting. The penalty slotted away by Pereyra, in fact, was the third in as many games the Gunners had conceded and so it's clear where Unai Emery's efforts need to be this week.
So why on earth would I recommend him? Well, Arsenal do have a run of favourable fixtures now, save for a trip to Old Trafford in Gameweek 7. That starts with Aston Villa coming to the Emirates on Sunday, a team that has only scored four so far, having lost three of their opening five fixtures. The lack of product in the final third was really telling against West Ham, as the Villains haven't scored a single goal against the Gunners in the last five games across all competitions. In fact, the Midlanders have only won three against the very same side in the last 21 years – as a fan, this doesn't give me much joy to write. After the aforementioned Man United game, there's then a very pleasant run of nine games until Man City come to North London in the distant land of Gameweek 17 over the weekend of 14 December.
Angus Gunn's inclusion in this article may also come as a surprise, bearing in mind the £4.5m shot stopper's in a Southampton side you wouldn't associate with being solid at the back. However, the 23-year-old has collected an impressive 21 points over the last three games, thanks to a clean sheet away at Brighton, a large number of saves as the Saints drew 1-1 with Man United and, most recently, no goals conceded in the trip to Sheffield United. With Fraser Forster away at Celtic, Alex McCarthy must also firmly be staying on the bench after Gunn's recent performance, as Bournemouth visit this coming weekend.
Whilst the Cherries scored three past Everton, rewarding those who had kept faith in Wilson and Fraser at the same time, the last meeting between the two south coast teams finished 3-3. This was, however, very much against the grain on how the two sides have met previously; two goalless draws accompanied just three goals conceded by the Saints across the previous five meetings. One word of warning, however, is that things get tougher for this week's most transferred-in goalkeeper at the time of writing, as Tottenham and then Chelsea then lie in wait. It's the old classic of rotation being key if you want to own this goalkeeper.
Defenders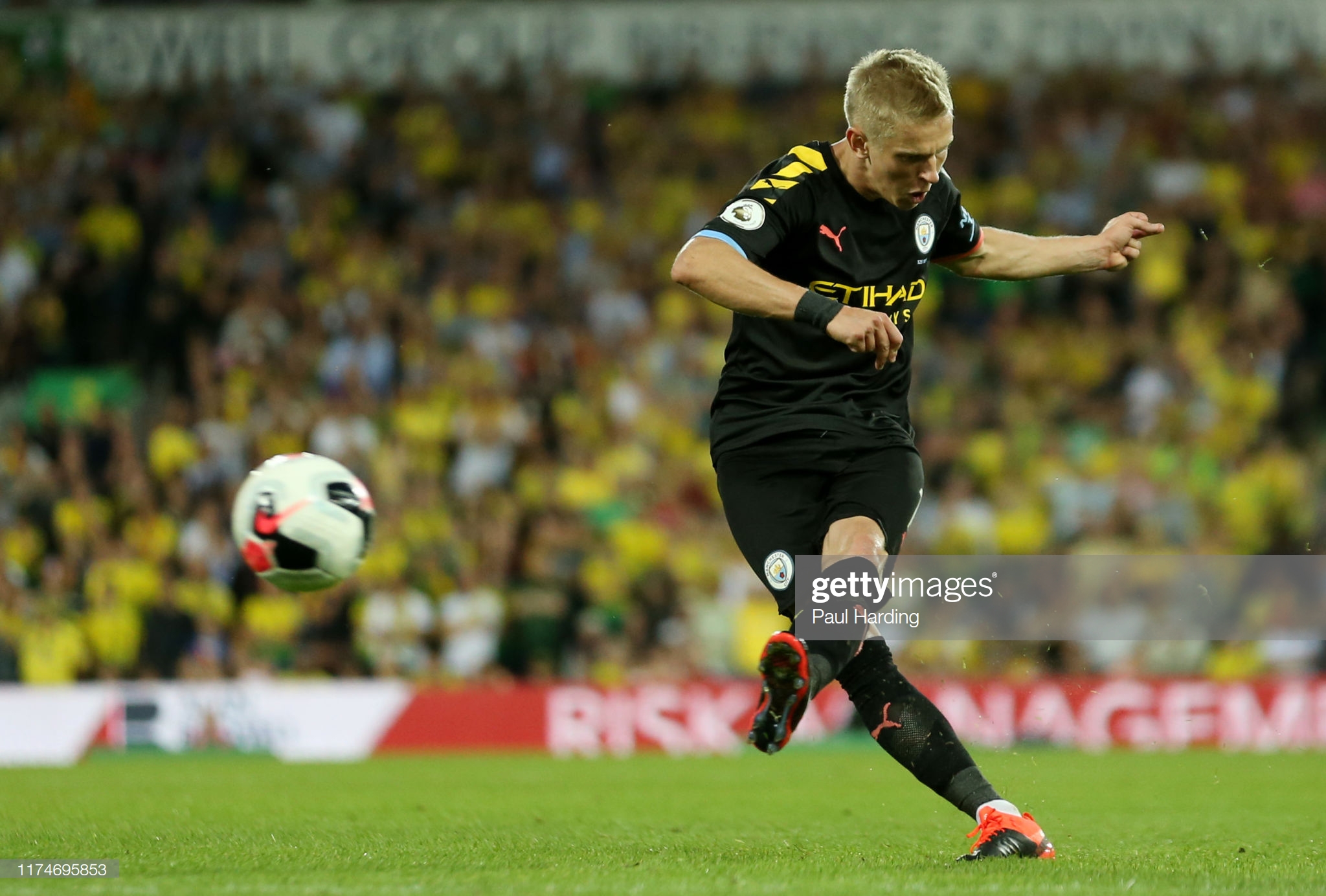 As you are no doubt aware, Man City managed to concede three goals away at Norwich on Saturday, but I still feel compelled to recommend Oleksandr Zinchenko as he carries with him a more friendly Cityzens pricetag of £5.6m, as the likes of Laporte and Mendy sit on the sidelines for varying amounts of time. The Ukrainian left back has played the whole 90 minutes over all five games this campaign, as the clean sheet against Brighton in Gameweek 4 was the Cityzens' second out of five attempts. As much as he had a shocker against Norwich, Nicolás Otamendi is also worth a look thanks to his budget friendly price of £5.4m and the fact that John Stones' injury means that he'll continue to be guaranteed a place.
Looking ahead, Watford coming to the Etihad is just the fixture that Pep Guardiola and co. can look forward to in order to get their season back on track, as the campaign looks very much like last season where the smallest error could cost the title. As much as Quique Sánchez Flores' return seems to have made an immediate impact by creating a hard-fought 2-2 draw against Arsenal, the Cityzens' record against the Hornets is, quite frankly, ridiculous – 11 straight wins across all competitions since 2013, managing six clean sheets and netting 38 in that time.
Just hold fire on buying these – and indeed any – Man City assets, as they need to face Shakhtar Donetsk in the Champions League first. As the 231,000 managers who brought in Mason Mount before his encounter with Valencia's Francis Coquelin will now attest, it's very risky to bring in a player when they have another match first.
Having picked up two clean sheets and a goal in the last trio of fixtures, Jannik Vestergaard at £5.1m could well carry that form into the match against Bournemouth this weekend. That's perhaps the opinion of the 116,000 FPL managers who have already brought him into their teams, making him the most transferred-in defender. As previously mentioned in my write up of Angus Gunn, just bear in mind things get tough for Southampton afterwards, with Chelsea and Tottenham particular concerns for Ralph Hasenhüttl's men.
As you'll hopefully remember from reading my appraisal of Bernd Leno – it wasn't that long ago – Arsenal don't have the best record to date when it comes to their defence, as David Luiz has turned out to be more of a liability than an asset. Don't worry, I'm not suggesting the Sideshow Bob lookalike in this article, instead opting for his colleague Ainsley Maitland-Niles. After appearing in 450 out of 450 minutes, it seems the 22-year-old is favoured by Unai Emery and his assists against Newcastle and, most recently, Watford can only bolster further starting place chances. The £5.1m versatile player could well bring in the points as the Gunners look ahead to a – mostly – nice run of matches.
Defenders to keep an eye on
Now it's time for a few defenders to consider for the future, as they've played limited gametime recently but have made a positive contribution in that time. Plus they're cheap!
Managers who had picked Diego Rico must have been forced to look twice when they checked their FPL team and saw his five points sitting there from the Everton match. Not only did he start, but the Spaniard also picked up an assist as Bournemouth came away 3-1 winners. As £4.0m, he is a player who could present fantastic value if he does continue to keep game time, however the result against the Toffees was only his second play in the league this season, after appearing for 90 minutes in the first match versus Sheffield United. The number 21 could be considered an FPL benchwarmer at the moment, at least, but is certainly someone to consider following Martin Kelly's knock that saw him miss the 4-0 loss away at Spurs.
Jan Vertonghen and Serge Aurier are also good candidates for your watchlist. The duo both played in Saturday's fixture at the Tottenham Hotspur Stadium, as it was the Belgian's first this season and the Ivorian's second. Whilst Vertonghen safely kept a clean sheet, Aurier also set up two of the four goals to gain an impressive 14 points once bonus points had been added. Should they retain their places, the £5.3m and £4.9m players could be a great way into the Spurs' defence, as much as Gameweek 5 was the squad's first clean sheet of the season. Looking ahead to the next four, there are trips away at Leicester and Brighton, along with home ties against Southampton and Watford.
Finally, there's a £4.5m defender who both started last weekend for Chelsea and, what's more, went and scored in the 5-2 victory over Wolves, collecting two bonus points at the same time! Fikayo Tomori made this season's league debut in the 2-2 draw against Sheffield United and, whilst he was in the same team that went on to concede twice at Molineux, the 21-year-old's Gameweek 5 score was five more than the entire Man City defence away at Norwich and so you have to say that's not bad for a player who is so cheap. Admittedly, the pricetag in a top six team traditionally carries with it a risk of rotation or lack of playing time; however the tie against Liverpool this Sunday is, on paper, the only difficult one between now and the end of November.
Midfielders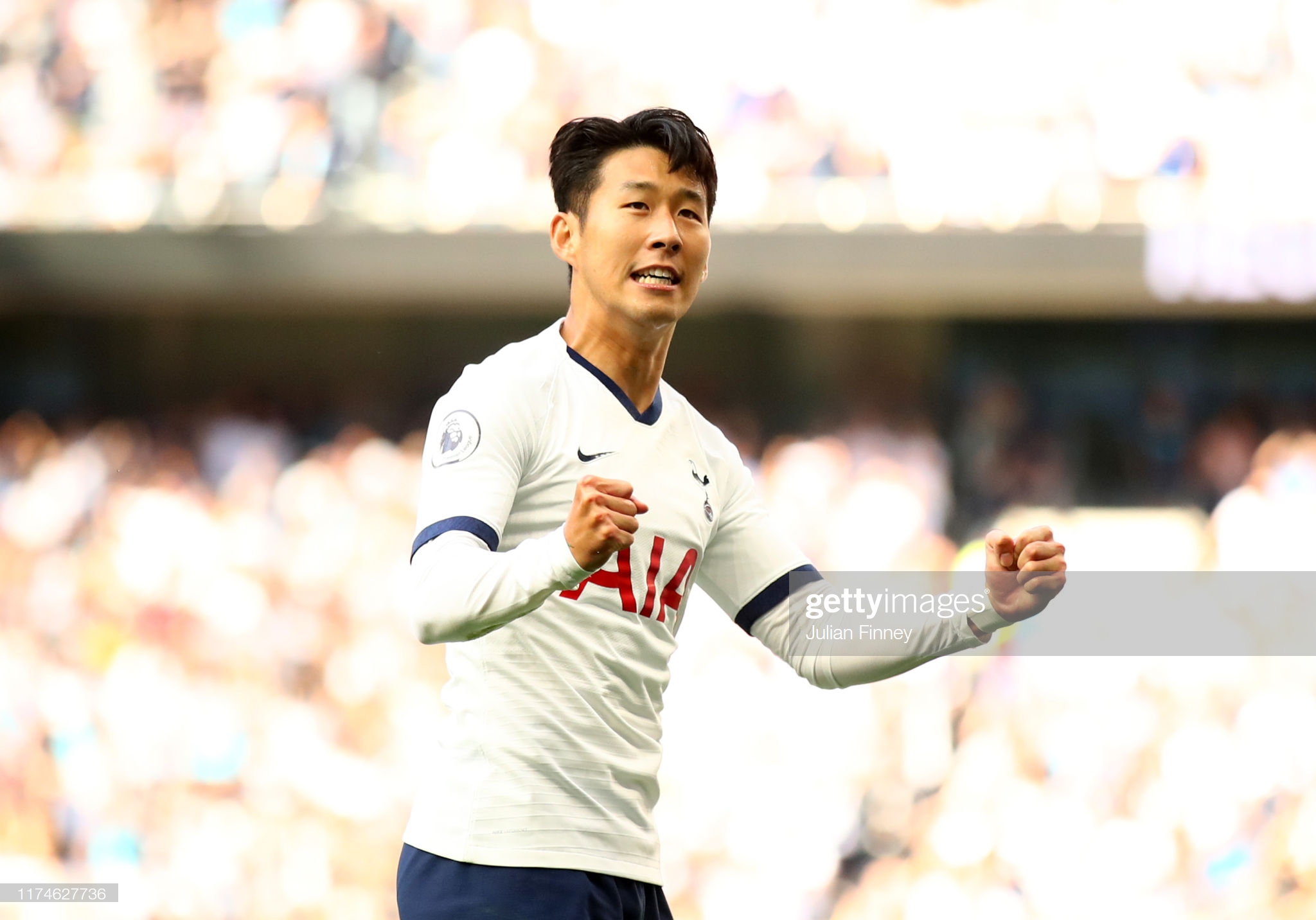 Whilst I'm steering away from the more obvious choices in this article, I feel obliged to start this section by saying not to lose faith with the likes of Kevin de Bruyne and Raheem Sterling. In the case of the Belgian, 65,000 FPL managers have decided to already let him go, whilst a whopping 95,000 have given Sterling the chop – making him the current most transferred-out player for this gameweek. Just don't even think about it, especially when you think KDB, as we all know him, has scored one and assisted five in the six times he's played against Watford, whilst Sterling has found the back of the net eight times and set up two others in his seven appearances against the very same side. Move away from that transfer out button.
Anyway, my first choice is actually Heung-Min Son, a player our very own Kop Warrior recommended just last week. Having missed the first two games of the season to complete the suspension he had picked up the previous season, the South Korean went on to gain the standard two points in the tie against Newcastle, before an assist in the Arsenal fixture. Unfortunately for Crystal Palace, they were the team that he was then rampant against, finding the back of the net twice and eclipsing Harry Kane's points total at the same time. Usually, it's about December that Son suddenly bursts into life, however this season could be different and, by Christmas time, we could be looking back when he was just £9.5m, owned by a measly 4.1 per cent.
Attacking wise, Spurs have a great record against Leicester as the last five meetings have seen Pochettino's men net 17 and concede eight. In fact, of the nine games that Son has ever played against the same side, he has scored five and assisted three – certainly not a bad record. After that, it's Southampton, a team that has allowed the Spurs number seven to record four goals and set up two in eight meetings.
If you can't afford Son but would like a Spurs midfield asset, it seems Erik Lamela is continuing to get game time, after all. You may remember my tips article of a few weeks ago which cast doubt over how many minutes himself, Ndombele and Lucas Moure would have. The £6.1m player now has two goals and two assists to his name from 381 minutes out of a possible 450.
Whilst Teemu Pukki and Todd Cantwell are very much the popular FPL options at the moment – and for good reason as they continue their ridiculously good form, offering fantastic value for money – my pick of Emiliano Buendía is the more differential selection from the same side, as he is only owned by 0.8 per cent of FPL managers. Now sitting only three points behind his aforementioned midfield colleague, having outscored him in the 3-2 victory against the Cityzens, the Argentine now has four assists to his name and comes with a pricetag of £6m. Studying the highlights, you can see the former Getafe was definitely the key catalyst in that match against the current champions.
Looking ahead, the Canaries will be buoyed from their performance against Man City as they then face Burnley, Crystal Palace, Aston Villa and Bournemouth over the next four gameweeks. Therefore, Buendía could very much join Erik Lamela in being a worthy Mason Mount replacement, if it turns out Francis Coquelin's horrible tackle in the Champions League tie has caused as much damage to the 20-year-old as feared.
Richarlison, you may remember, was very much THE player to have at the start of the last season, until he got himself sent off against Bournemouth – and then the floodgates opened and managers couldn't sell him quick enough, with many mistakenly opting for his colleague Theo Walcott. Yes, I was one of those. Anyway, fast forward to when the Brazilian player faced the Cherries once again this season and not only did he manage to stay on the pitch until he was substituted – though he did pick up a yellow card before then – the Everton number 30 also registered an assist in the 3-1 loss. Most crucially, though, he scored twice in the 3-2 win over Wolves just a fortnight earlier, collecting 15 points.
Looking ahead, the Toffees are up against Sheffield United at Goodison Park this weekend and whilst Man City make the same journey along the M62 to Merseyside a week later, there is then a run of three nice fixtures where Richarlison could once again bring in the points. Costing £7.9m and owned, coincidentally, by just 7.9 per cent of FPL managers, this guy could again become the key player to have in your team again – without a red card to sour the relationship, all being well.
Forwards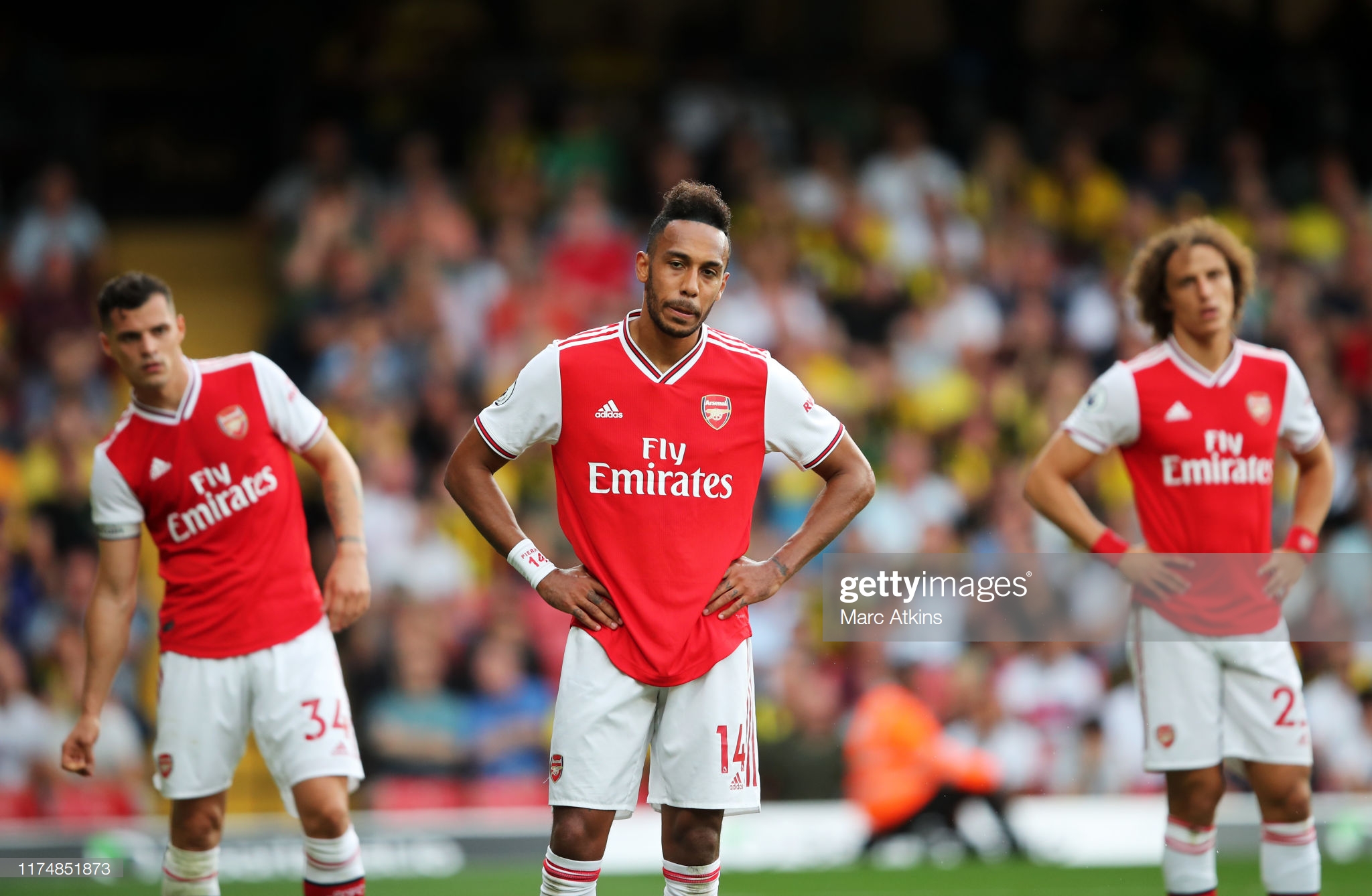 Pierre-Emerick Aubameyang, or the one that got away in my eyes at the moment, had been on pretty good form even before the Watford match where he scored the two Arsenal goals in the draw. Yet, the fella seems to have been very much under the radar of FPL managers in that time, owned by approximately 19 per cent of FPL managers.
Now, we are looking at an £11m player with five goals and an assist so far this campaign, who has the not-very-daunting prospect of facing Aston Villa at home. Having been at the game at Villa Park on Monday night, I can very much confirm that, whilst Mings and co. were firm at the back, the Hammers still didn't really offer much in the way of a goal threat. Things will be very different at the Emirates and I wouldn't be surprised to see the Ivorian keep up his great form against the Villains. Statistics wise, Aubameyang hasn't played against this particular side before, however the Gunners as a team have won all six of the last encounters home and away, netting an impressive 20 goals in the process.
Next in line for Arsenal is Man United. That's a side the fella, who appears to have stopped for a fashion shoot with Granit Xhaka and David Luiz in my chosen picture for him, has scored two against from just four games – and then there's a great line of fixtures that run all the way to Gameweek 17. Suffice to say, as much as partner in crime Lacazette is out until at least Gameweek 9, the 30-year-old is some great points potential for your squad. I'll just reiterate on holding out for him, Bernd Leno or Ainsley Maitland-Niles – if you do want any of them in your team, of course – as they play away at Eintracht Frankfurt in the Europa League on Thursday night.
Jamie Vardy nearly always manages to make it into my tips article and so I'll start with an apology for being so predictable. Right, now that's out the way, the reason I've picked the guy who has gained planning permission for a Vardy Party pad from his local council is as a result of his record against the next few teams for Leicester. Very much feeling the love from manager Brendan Rodgers, the player owned by just 8.6 per cent of FPL managers at the time of writing is, admittedly, going through a run of tougher fixtures, with Spurs this week and Liverpool also on the horizon in Gameweek 8, as mentioned in Guy's excellent article.
However, versus the next three, he very much goes against the grain. Against, Spurs, Vardy has scored five and set up three in nine Premier League meetings, with only two fixtures seeing him blank. Newcastle come to the King Power Stadium next, a team the 'number one Sheffield United fan' has scored three and assisted one against in the last six ties. Against Liverpool, meanwhile, the Leicester number nine's eyes may light up once again, as he has scored or assisted in all but two games against the Reds, picking up seven goals and one assist in just nine matches. That's particularly significant this season, as Klopp's defence seems more porous than we have been used to recently.
Callum Wilson was very much the popular selection at the very start of the season. However, despite the fact he assisted in all of the first three games and then scored in the 3-1 loss to Leicester, hundreds of thousands of FPL managers saw it right to boot him out of their teams over the same period. That included the run up to the week he then scored 13 points, thanks to two goals in the 3-1 victory over Everton. That means we now have on our hands a £7.8m forward with three goals and three assists who is owned by just 9.5 per cent. The player, who scored 14 and set up 12 last season, is a classic case of not needing to fix something that isn't broke, as 34,000 FPL managers have already rushed to bring him in. I'll just add that I'm not writing this with a smug look on my face, as I was one of those who took the Cherries' number 13 out of my team on my very early wildcard.
Anyway, looking ahead and Bournemouth have some nice fixtures, interspersed with some slightly less favourable ones. As you'll have read in the appraisal of Southampton's Angus Gunn, the last time the two south coast sides met resulted in a 3-3 draw, as Wilson scored twice and assisted the other. That was, admittedly, the only time he hadn't blanked against the Saints, but looking ahead to West Ham and there is a better set of statistics to the centre forward. In six games, he has netted as many goals – only against Huddersfield has the player been more prolific.
My very last pick is Crystal Palace's Jordan Ayew, however that is only due to how much he would set you back. Costing just £5.1m, the brother of Swansea winger André is ideal to sit on your bench and be ready to come in as and when required, thanks to playing 293 out of a possible 450 minutes, picking up an average of 4.2 points per game – and that includes the trip to Sheffield United where he didn't play a single minute. The Eagles' next three games are Wolves, Norwich and West Ham, so it's no surprise that 57,000 FPL managers have seen it fit to include him in their plans so far this week.
Thanks for reading Fantasy Football Tips Gameweek 6. This article was written by Swirly.
FPL FIXTURE TRACKER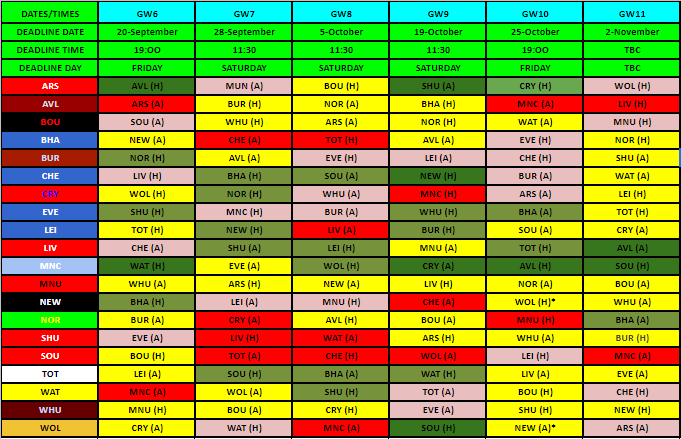 FIXTURE TRACKER LINK
Fantasy Football 247 League Codes: