Fantasy Football Tips Gameweek 6
Welcome to Fantasy Football Tips Gameweek 6
We are now only one gameweek away from the seemingly quite popular and much spoken of wildcard time. Chelsea are obviously going to be very much in demand soon so it won't be much of a surprise seeing them feature in many articles across the next couple of months.
So if you are in the mood for a wildcard next week, what better way to approach it than by reading on and taking a shot at one of the following players as your devil-may-care transfer for this week?
Even if you are not, there are still some brilliant Tips here for your perusal.
Goalkeepers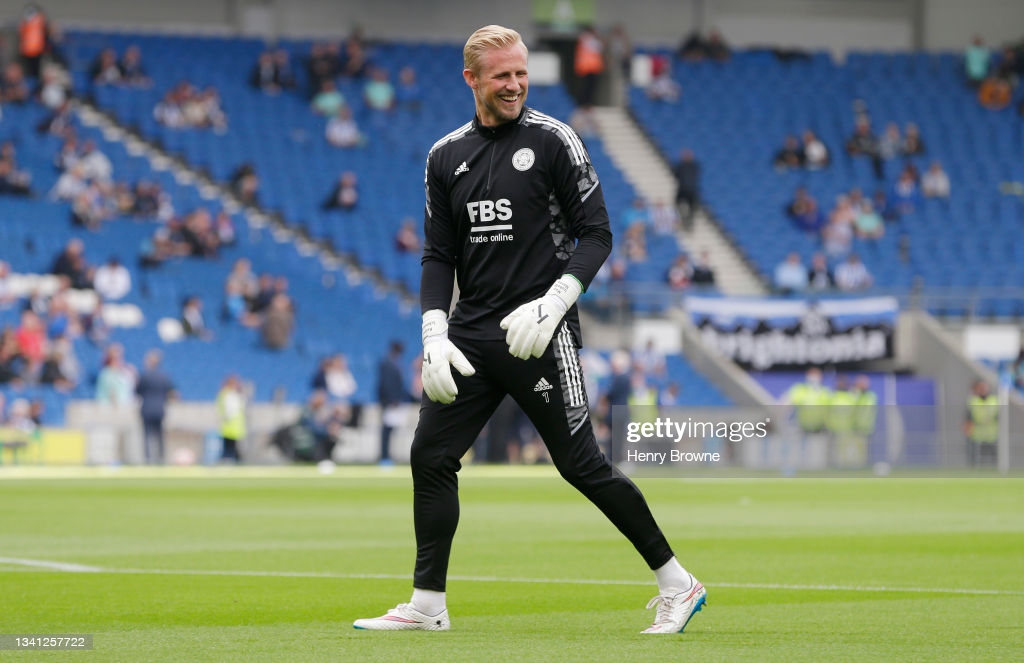 In case you're on the hunt for a goalkeeper at the moment due to injury, suspension, a free transfer burning a hole in your pocket, or you just happen to be on your wildcard as you read this, then an option to consider is Leicester's shot stopper, Kasper Schmeichel. The £5.0m Dane may only have one clean sheet to his name so far – the 1-0 win over Wolves back in Gameweek 1 – however he now goes into a nice run of fixtures between now and December, with only a few games that could be problematic.
First up is a visit from a Burnley side that has only scored three goals so far and so it is no surprise when you see that the Foxes are the bookies' favourite to keep a clean sheet this weekend. Indeed, almost 50k FPL managers have seen it fit to bring him in so far this gameweek, with only Liverpool's Alisson attracting more buying power. That's helped along the guy with 19 points to his name to an ownership of 19.9 per cent, as only Foster and Sanchez appear in more teams with 20 and 25.7 per cent respectively.
After Sean Dyche's men have visited the King Power Stadium, Selhurst Park is the next destination for the squad, as Palace's five goals so far flatter them when you think that three were in the Spurs game alone.
The next two fixtures may be tricky for Arsenal as they face a Spurs side that will no doubt be desperate to restart their season against their bitter rivals, with a certain Mr Kane no doubt keen to keep up his record against the Gunners, followed by this season's biggest surprise package in the form of Brighton. However, the reason why I am going to mention Aaron Ramsdale is because of the clean sheet record that has come in since he became the first choice over poor Leno – not the Royksopp song.
In the two games that the former Sheffield United shot stopper has started, he has amassed a total of 15 points and, presuming nothing untoward happens by then, will go into Gameweek 8 looking ahead to Crystal Palace at the Emirates, followed by Aston Villa on the same pitch. Certainly one to watch.
Ah, Alex McCarthy, the player I blindly placed my trust in last season – very much to my detriment. As Martinez romped home with the most points of any goalkeeper, this guy – and therefore my team – was a ridiculous 92 points behind. However, one of the reasons I have selected the £4.5m option over the £5.5m Argentine in this article at least is because Southampton do have a nicer run of fixtures between now and Gameweek 12, with only Chelsea and potentially Leeds looking problematic on paper, at least.
First up is a Wolves side that have found the back of the net just twice this campaign, the joint worst in the league with Norwich and Arsenal. This fixture is on the back of two consecutive clean sheets against West Ham and Man City – two sides that have regularly enjoyed scoring for fun in recent times – and, despite the poor record the Saints have against the West Midlanders, where they haven't kept a clean sheet in the league since 2007, you can't help but think the Saints will do well this occasion. Once the games against the Blues and the Whites in Gameweeks 7 and 8 have taken place, it's then a nice run of Burnley, Watford, Aston Villa and Norwich. Perhaps, this time round, he is the right pick!
Defenders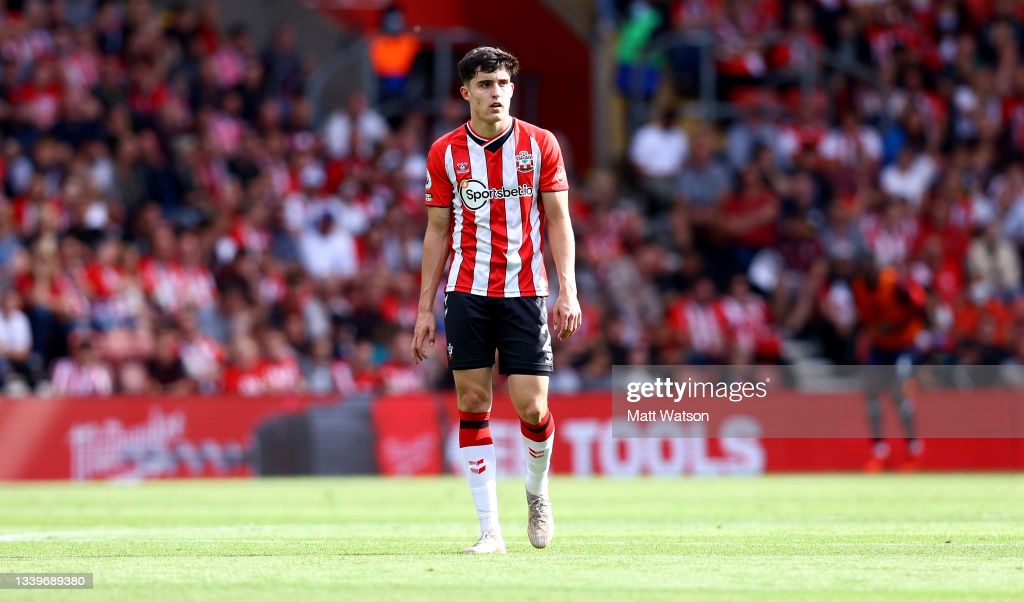 It's no surprise that, having selected a Southampton goalkeeper, I'm also looking at their defence – in particular the very budget-friendly option of Tino Livramento. Now owned by 10.5 per cent of FPL managers, it's rather too early to be comparing the 18-year-old to 'Lord' Lundstram, the now legendary £4m defender who brought home not only the bacon but the whole pig in the 2019-20 season, the signs do look encouraging. Not only does the now £4.2m player have 15 points to his name, including those two clean sheets against the Hammers and Cityzens, he also has shown to be unafraid of moving forward, ranked 18 of 206 for creativity and 56th for threat. Interestingly, it was the most recent game where he showed the most in both qualities, according to the statistics.
So, it's the aforementioned Wolves fixture this weekend for the right back, as the bookies rate Southampton as the sixth most likely to keep a clean sheet, joint with Chelsea and Man City. But, sure, with the rotation you can have in your team in starting three or four defenders, the bench can be a good destination for the away day to Chelsea where I'm not so sure the likes of Lukaku will allow Hasenhuttl's men to keep a clean sheet. The player who enjoyed a youth career at the Blues will be sure to be back in your starting XI in no time with the games lined up shortly afterwards.
Next up in line is a Hurry Up and Wait, as the Stereophonics would say – hurry up and get him in your side if you're on your wildcard, but wait one more fixture if he's not. Who do I mean? The guy who scored the final goal in the 3-0 victory over Spurs, Antonio Rudiger. Whilst there were concerns before the season started regarding how much play the German would get, these have so far proved to be unfounded with 450 out of a possible 450 minutes on the pitch, amassing an impressive 33 points in that time. Whilst a goal is always great to get out of one of your defenders, the fact that Chelsea have kept four clean sheets out of a possible five – with the one game they didn't was the penalty in the 1-1 draw against Liverpool – means this £5.6m player is going to get you way more points than his midfield counterparts who are the same price. A switch to four defenders from three for a while? Yes, I can see it being likely.
So, the reason why I would say to wait unless you are on your wildcard is because it's a rather tricky tie against Man City on Saturday in what promises to be a big game that will be looked back on at the end of the season. A 0-0, as has happened in a few of the other large fixtures last campaign, is entirely feasible, however I know I'll wait. Your patience is then rewarded with a run of five tasty-looking ties versus Southampton, Brentford, Norwich, Newcastle and Burnley. If money is less of an issue, there is of course Marcos Alonso for £5.8m – who also has the risk of being rotated, judging by some conversations I've seen, though I'm not sure why he would now with a goal and assist to sit along those four clean sheets – along with Thiago Silva, the £5.4m centre back who has amassed 22 points from just 225 minutes of play, having returned from injury in the Liverpool game back in Gameweek 3.
In a similar vein, Man City's defence is also worth keeping an eye on. Whilst the Cityzens' players do carry a higher price tag – again, inviting that four-man defence at the loss of a midfielder – they do have some nice fixtures coming up once Chelsea and Liverpool are out of the way in Gameeeks 6 and 7 respectively. The likes of the £6.1m Ruben Dias and £6m Joao Cancelo then face Burnley, Brighton and Crystal Palace, where they could easily add to the four clean sheets that have already been collected. Indeed, Cancelo and Dias already have an assist to their names as well. Like the Chelsea boys, these could be well worth the wait.
Having surprised many by not only staying at Brighton in the transfer window, but also staying in the starting XI, Shane Duffy, a player who immediately reminds you of Cookie's captain punts, is my next selection. Now setting you back £4.3m, the 29-year-old has been in a larger-than-usual club of players who were £4m at the start of the season that actually play. Indeed, since the first ball was kicked back in Gameweek 1, this guy has played all 450 minutes, found the back of the net, set another up and managed to keep hold of two clean sheets. Twenty-seven points later and he's now in 21.2 per cent of FPL teams, making him the fourth most selected defender.
As those, like me, who have the goalkeeper Sanchez in their team, will be able to tell you, Brighton now have a nice run of fixtures coming up, with Palace this week and Norwich in Gameweek 8 particular highlights. However, the luxury with Duffy over his man between the sticks is that he can happily sit on your bench when there are those tough fixtures. That's if, also like the person writing this, you have a second goalkeeper who doesn't – usually – get a fixture!
Midfielders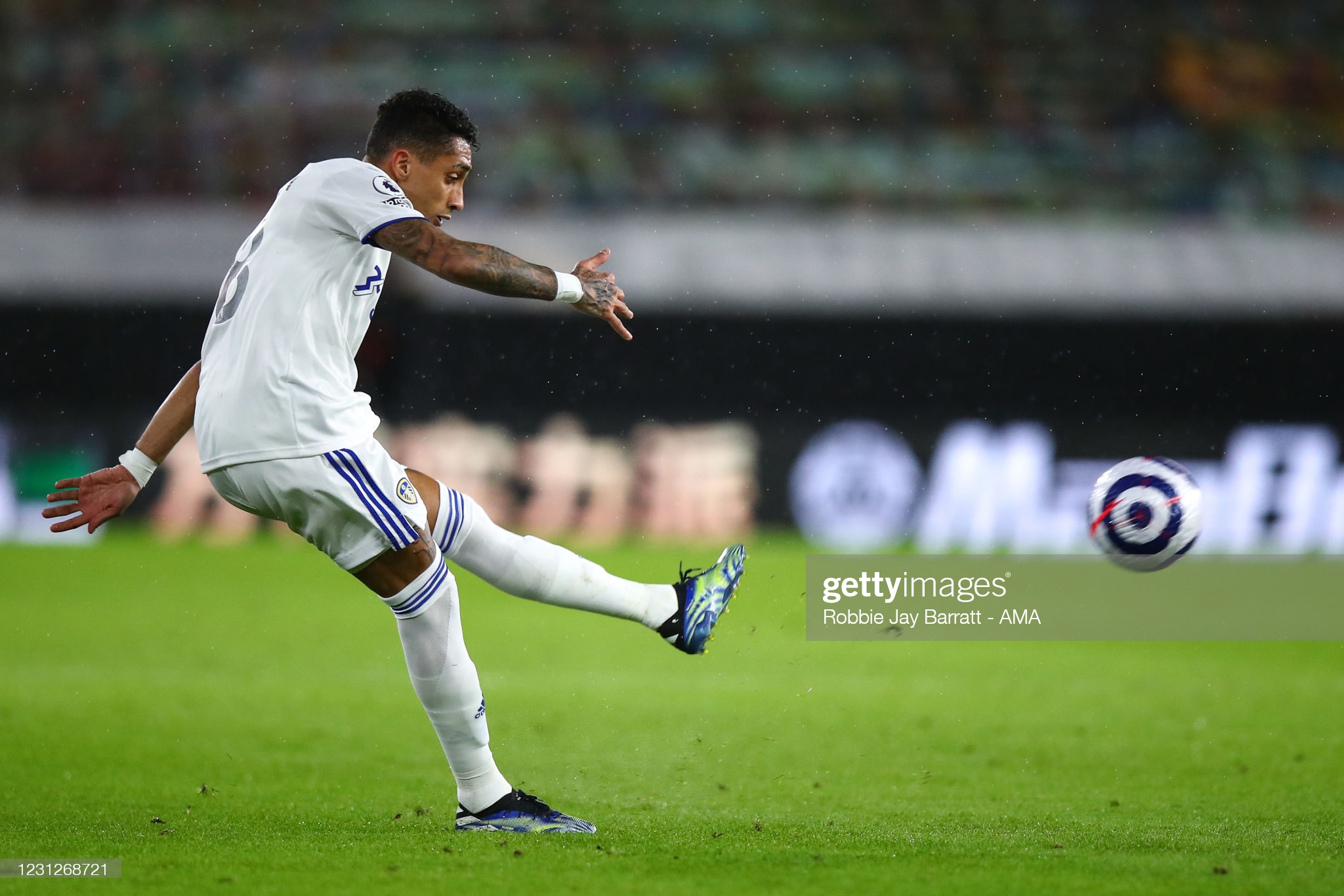 It feels like there is changing of the guard in midfield. Players that looked great prospects up until recently, now don't look half as enticing.
Mason Greenwood (7.7m) is struggling for attacking returns since the arrival of CR7 and his stats have fallen off a cliff. In game weeks 1-3 before Ronaldo arrived, Mason posted impressive stats of (per 90) Expected goals (xG) 0.32 Big Chances 0.33 Shots 3.68 of which 2.34 were in the box.
In game weeks 4 and 5 they have fallen to 0.19, 0, 1.14 and 0.57 respectively. His expected goal involvement has halved from 0.6 to 0.3.
Diogo Jota (7.7m) seems to have misplaced his shooting boots and Firmino has resumed training and will be waiting in the wings. Expect his minutes to be managed.
Mason Mount (7.4m) has great upcoming fixtures and looked a fairly secure way into the Chelsea midfield but was substituted at half time against Spurs. To be fair, Chelsea looked better without him. I expect him to be more subject to rotation.
Talking of rotation, Ferran Torres (7.1m) now has to compete for minutes with KDB and Foden who both played 90 minutes and scored in City's Carling Cup 5-1 thumping of Wycombe.
But at times like these, new players step up.
Out of the 3 promoted sides, Brentford seem to have adapted to life in the Premiership. Bryan Mbeumo (5.5m) plays up top with Ivan Toney. He has surprisingly similar stats to Toney for goal threat and shots etc and ranks above his team mate for xG. He scored his first goal at the weekend against Wolves. If he can maintain his finishing, he could be a bargain. He has tricky matches in the next 4 against Liverpool, West Ham, Chelsea and Leicester. But they improve after that.
After his opening day nine-point haul against Villa, Ismaila Sarr (6.1m) was up his tricks again against lowly Norwich with another fifteen points and 2 goals. He was the furthest advanced Watford player and was unlucky not to score more. With Deeney having left Watford, Sarr could well be on penalties too. This weekend he has the plum fixture of Newcastle at home.
With a couple of goals already Raphinha (6.5m) is a good option going forward. He has home matches against West Ham, Watford and Wolves and trips to Southampton and Norwich in the next 5. His only issue is he picked up a hip injury in the Newcastle match. He was rested against Fulham in the cup and we should have a better insight into his availability when Bielsa does his presser.
Said Benrahma (6.5m) slightly fortuitously scored his third goal of the season. With 2 assists as well, he is averaging a return per game. Not only that, but when he returns, he often scoops up the bonus points. In the three matches that he has returned has picked 7 bonus points.
Palace have only scored 5 goals this season and Cookie's captaincy tip Conor Gallagher (5.5m) has scored 2 and assisted another 2. All that from just 4 starts. His fixtures look strong, starting with their not so local derby home to Brighton.
Bukayo Saka (6.3m) has been gently reintroduced into the Arsenal team after a hectic summer. He has played the full 90 minutes in their last two matches and contributed an assist. Arsenal have great fixtures up until GW11.
Rosco covered Demarai Gray (5.8m) and Abdoulaye Doucoure (5.5m) in his GW5 tips article. Another Everton player to keep your eyes on is Andros Townsend (5.4m). He is now back in Rafa's plans, having played three consecutive 90 minutes and scored an absolute belter against Burnley.
Last and by no means least, Mo Salah (12.6m) has already picked up 50 points this season. It's the quickest he has reached that milestone. Let's face it, he has not done badly in any of his seasons. He has already scored 4 goals and returned 3 assists and another steller season seems on its way.
Forwards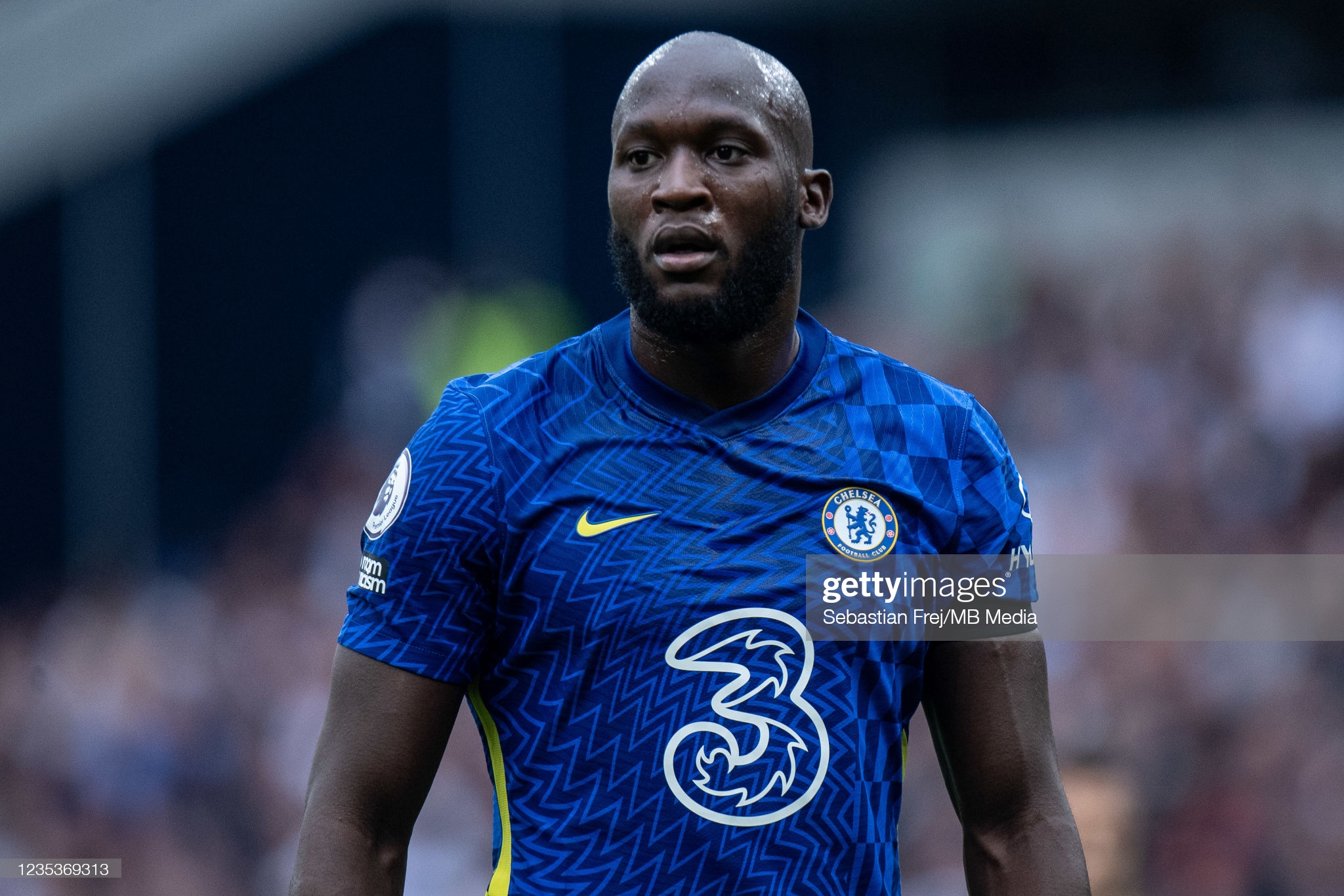 The two premium forwards are thus far doing what their respective clubs bought them to do. Score goals. Lukaku has three in four appearances and Ronaldo three in two. However, which of the two do we splurge on? Or do we shell out for both? To date, many a WC has been spent with the sole purpose of bringing in the two lads.
Some of Ronaldo's stats border on the ridiculous! Despite only playing twice, he ranks 12th amongst forwards for touches in the opposition area (21), 6th for goal attempts (13) and joint 2nd for attempts on target (7). Admittedly, one of his two games was against Newcastle, but it's worth noting that his stats against West Ham were actually more impressive than the Newcastle game. If we compare his stats against Lukaku for the last two games, Ronaldo is the clear winner. Can Ronaldo maintain these stats? As I said in last week's capo article, the man is a machine. While there is likely to be a slight dip, I would expect his stats to be better than most over the course of the season.
So, it's definitely Ronnie over Rom? I didn't say that! Following this week's visit of the reigning champions, Chelsea have a great run of fixtures. While following this week's visit of Villa, United have a rather tough run of fixtures. Although the likes of Ronaldo and Lukaku are capable of scoring against the best in the business, they undoubtedly score the bulk of their goals against the mediocre sides. Now, this will probably come back to bite me but over the next six gameweeks I can see Lukaku outscoring Ronaldo by 3/4 goals. For those of you who have doubled up I am not suggesting you sell Ronaldo. However, those of you who only have one spot for a premium forward I would take Lukaku over Ronaldo once GW6 has passed.
Michail Antonio was the go to forward over the opening 3/4 weeks. This was hardly a surprise given that he started the season priced at £7.5m and then registered four goals and four assists in the first three gameweeks. The wally then went and got himself sent off in GW4 ruling him out of GW5. As a result of his suspension, there was something of a fire sale as managers freed up funds for Ronaldo. Given his form over the opening gameweeks, this was perhaps a little short sighted. Despite missing GW5, he leads the way for touches in the opposition area, goal attempts and attempts on target, and is joint 5th for chances created. West Ham are playing on the front foot and are creating plenty of chances, only Liverpool, City, Wolves (bizarrely) and United have created more chances, while only United, Liverpool and Chelsea have scored more goals. Antonio returns this weekend as West Ham face one of the worst defences (Leeds) in the league and while the teams they face over the coming weeks are not what you would describe as porous, I'm confident that West Ham will continue to create chances for Antonio.
With just a goal and two assists from his opening five games, Patrick Bamford has been something of a disappointment and those managers who have owned him since the beginning of the season would certainly have been hoping for more. His stats would suggest that he's been getting the chances as he's had 15 attempts on goal but unfortunately, only four of these have hit the target. There's certainly hope there for owners and potential owners. Leeds's fixtures also offer hope that Bamford will be back on the goal trail sooner rather than later. It's worth noting that at the time of writing Bamford has been ruled out of the League Cup clash with Fulham, although I'm not sure if he'd have started anyway. If he is on your radar, wait and see what Bielsa has to say later in the week.
GW5 served as a reminder that having three outfield players on your bench, who feature regularly, is a luxury worth stumping up for. Some, but not all, managers who have opted for Messrs Ronaldo & Lukaku up top are likely to have gone 4-4-2 or 3-5-2 with their 3rd forward being a scrub player priced at £4.5m. However, as we're all aware, no forward priced at £4.5m has featured in a game this season. With this in mind, I would be opting for Emmanuel Dennis as my 3rd forward if I'm trying to save money. The Nigerian, priced at £5.2m, has started every game for Watford this season and has claimed two goals and an assist. There's only one midfielder/forward cheaper than Dennis who has registered more points and that's Chelsea's Mateo Kovacic. His stats over the opening five gameweeks are actually quite impressive, not that this matters as you're not picking him for his stats.
Thanks for reading Fantasy Football Tips Gameweek 6. This article was written by Swirly, Horse and Kop.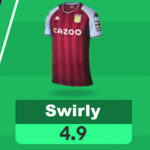 Follow @theswirly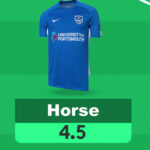 Follow @harryhorse2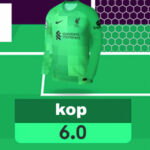 Follow @KenLyons79
VOTE ON THIS WEEK'S CAPTAIN POLL GW6
FPL FIXTURE TRACKER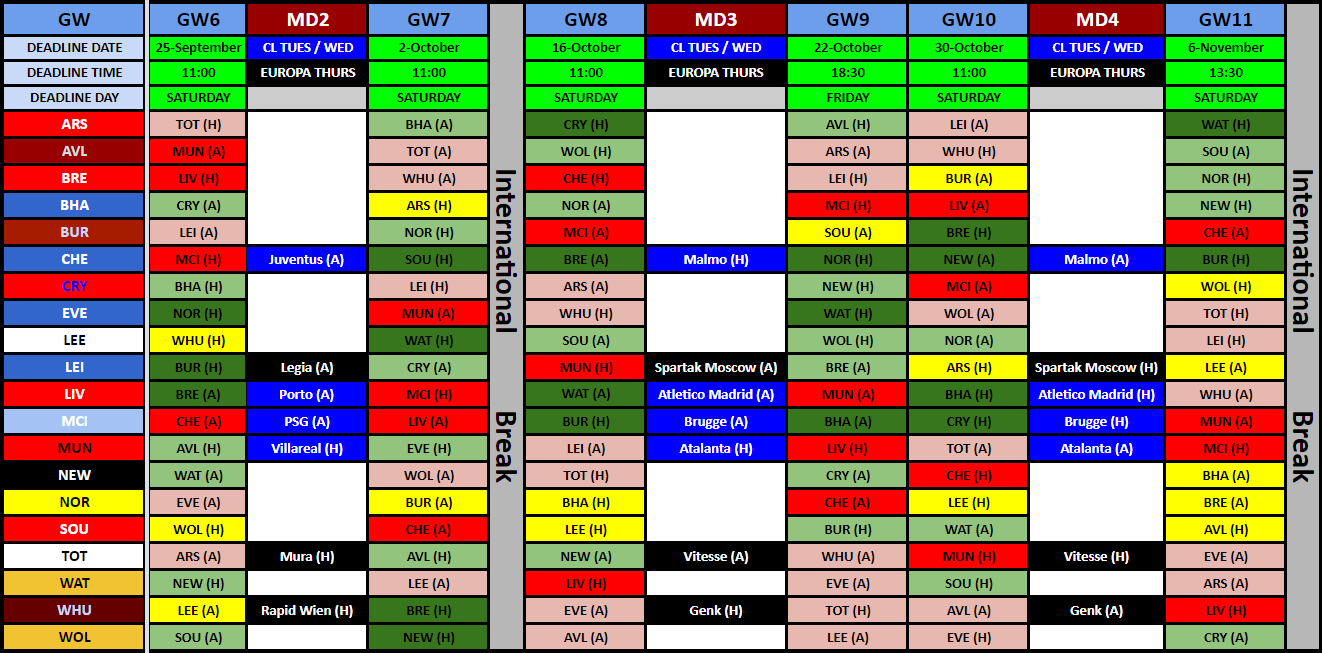 FIXTURE TRACKER LINK
FF247 LEAGUES FOR 2021/22
Fantasy Football 247 League Codes:
Both leagues will be shut to new entrants as of 01/01/22.