Fantasy Football Tips Gameweek 8
Welcome to Fantasy Football Tips Gameweek 8
Full disclosure, I haven't seen any goals from the weekend's games. Very unlike me but hey ho, I've blagged Tips before and I'm damned sure I can do it again (kidding, Ed).
A combination of having a packed prearranged weekend of a night out on Friday, a full day at the football (i.e. early start and late bed!) on Saturday, a family walk and then dinner at friends on Sunday which turned in to more drinks, then a full day hill walk in the Scottish Borders on Monday followed my usual Monday night squash match mean that I am in the dark as to how the weekend really went, not a clue – save for checking my own score drunkenly on both Saturday and Sunday – so I thought, what I'll do is take a look at players who I know have done well generally in the first six/seven weeks.
So I proceeded to jot down on my phone the names of, among others, Kevin De Bruyne, Joel Matip and Lukas Fabianski …………. Oh dear! So if you believe in karma, then here I am …… on Tuesday night with not a clue who to go for, worry hanging over us about the European games this week – ongoing as I type and still to come – and well, now sets in a general mix of panic and writer's block.
My head's been an empty stand!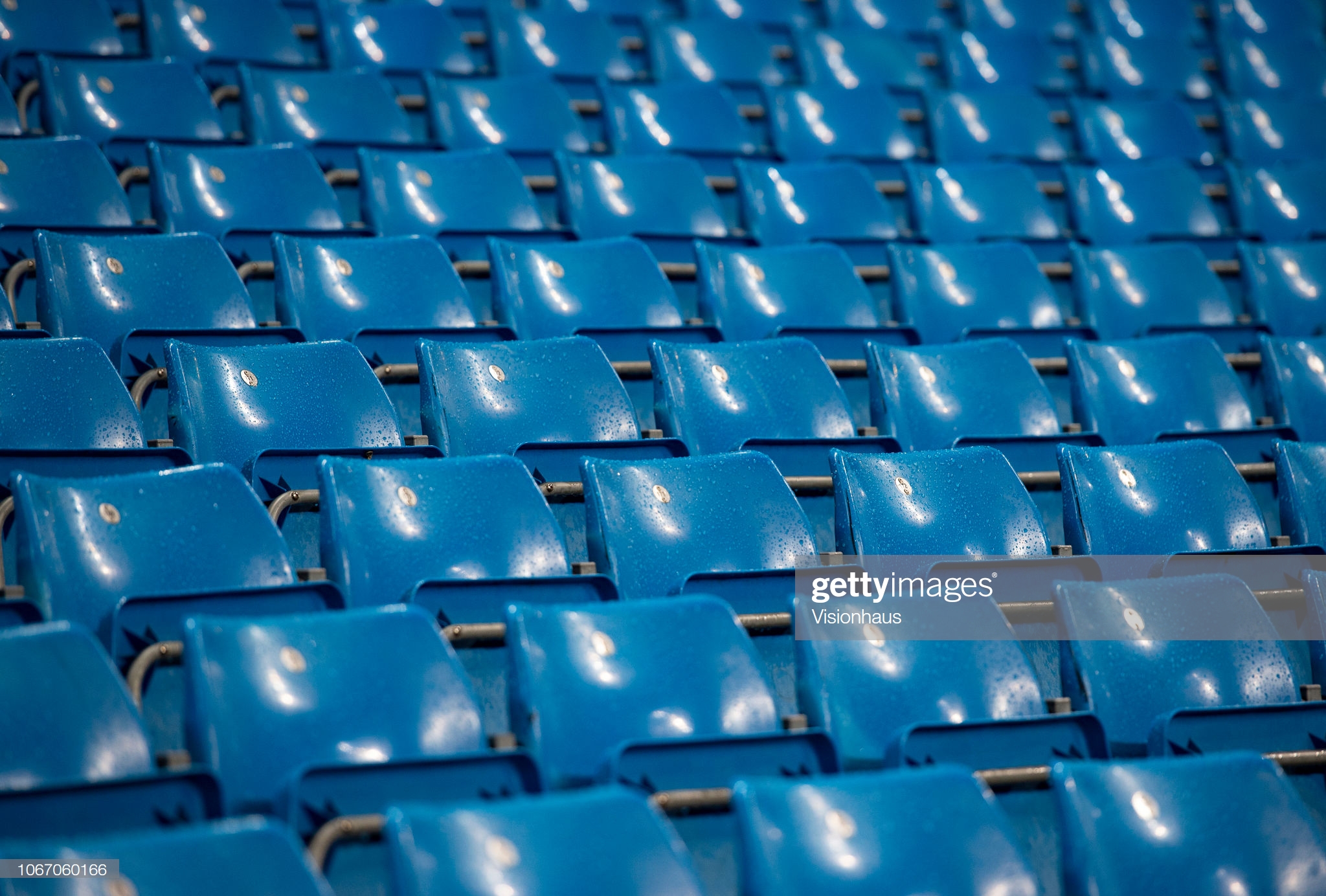 I think what I'll do is relax and then cover the top five point-scoring players in each position and say a few brief sentences about each and finally include a wildcard pick outside these five. Sorry boys and girls, but it's seats of the pants time.
Join me!
Goalkeepers
Lukas Fabianski (West Ham United)
I liked the look of West Ham in these latter weeks and they've had three clean sheets in succession. Sadly, the reports make sad reading for the Hammers as Fabianski appears to be sidelined for at least two months. I wouldn't buy him (!) Stay with us for the flipside of this . . .
Rui Patricio (Wolverhampton Wanderers)
What? THE Patricio? For Wolves? But they've been rubbish. Going by last season's high standards, yes they are off colour but amazingly the Portuguese is now the highest active goalkeeper in the game. With only two clean sheets and a trip to the Etihad following a long Euro journey, perhaps this isn't the time to buy. But, a penalty save and four bonus points totals 32 for the season, the numbers are there. Surprisingly.
David de Gea (Manchester United)
You are joking now? Actually it probably says all about the state of United just now that of the bonus points on offer, the Spaniard has collected 5 points which is equal second (with Scott McTominay) among his teammates. Along with Patricio, he also only has two clean sheets so that indicates that these aren't the be all and end all for the glovemen.
Ederson (Manchester City)
The keeper across the city is Ederson and he has just the one more clean sheet. I don't mind if you have him as a set and forget keeper because plenty must have as he's the second most owned goalkeeper in FPL behind the 4.0mln scrub Button so, in effect, is the most popular keeper in the game. He is 3 points behind Fabianski, Patricio and DDG who are all cheaper. It's a whole other debate but with him also having just one point more than the next guy (who is £1.5mln cheaper) then the cheaper keepers are punching their weight by early looks.
Mat Ryan (Brighton & Hove Albion)
The Aussie is still just £4.6mln and has three home games in his next four. He has collected six bonus points in three of his seven games. Steady guy and friendly on the pocket as well. Could be a tidy segway for those after a Fabianski swap
Wildcard Pick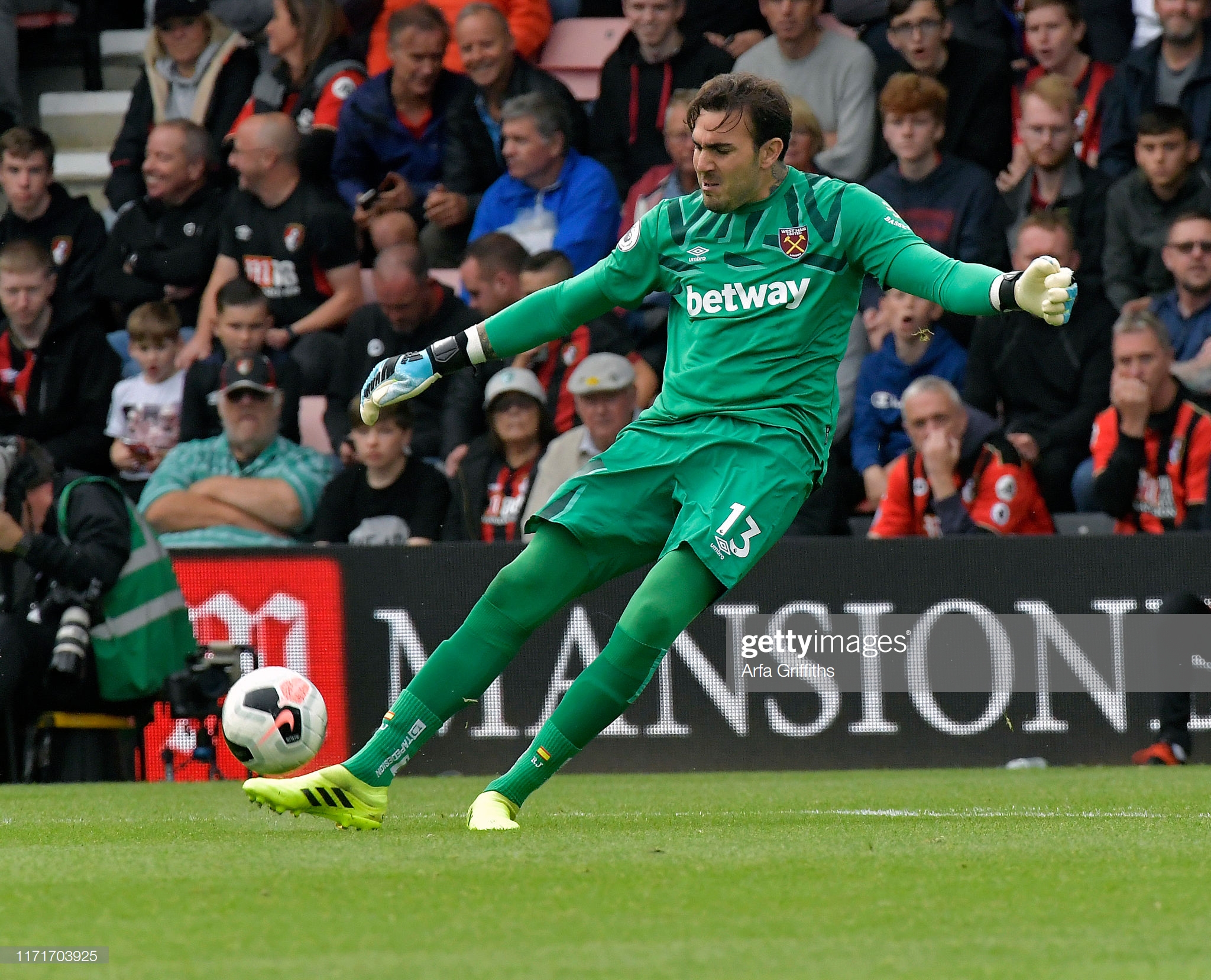 Roberto (West Ham United)
I'll say that at £4.4mln, this guy may attract some FPL buyers in what will now become known as the 'Adrian' effect. The guy should play – the other goalkeeper is David Martin who isn't listed yet – as he was the sub who came on for the Fabianski. West Ham have a great chance of clean sheets as well – fine fixtures. The only caveat is how the defence now reacts to the new goalkeeper, coincidentally also known as the 'Adrian' effect.
Defenders
Ricardo Pereira (Leicester City)
The top scoring defender in the game isn't Trent but is another right back. Leicester's Portuguese Man of Phwoar has two goals in his last two and is clearly the GOAT now. Although Leicester have only two clean sheets, no one has more than Crystal Palace or West Ham on three which points out to me that clean sheets at this point in time aren't the benchmark.
Trent Alexander-Arnold (Liverpool)
Liverpool host Leicester this week and Trent will be out to show his goal scoring prowess to add to his solidarity goal so far this season in the win over Chelsea. He has three assists but just the two bonus points – probably because of the amount of competing talent within the Reds' team. The costliest defender in the game, but well worth the cash. Liverpool have some tricky fixtures on paper but refer to previous comments on clean sheets – you're always getting more than cleanies with the young Englishman. Which is probably just as well having watched Liverpool tonight!
John Lundstram (Sheffield United)
This year's Michu. He is the Liverpool-supporting, Everton-graduated Blade who is listed as a defender, plays in midfield and scores goals, assists and hoovers up the Bonus Points when he does. He is the largest riser in value in the defensive ranks, up to £4.4mln from £4.0mln. Oh and his sister appeared in the brilliantly-named docu-soap Desperate Scousewives. Thanks Wiki!
Erik Pieters (Burnley)
Odd one as the Dutchman has plenty of pedigree in the Premier League with Stoke but began this season as back up at Burnley. Charlie Taylor took ill for the first game of the season and Pieters has never looked back. He's unlikely to be dropped as Sean Dyche is renowned for using a settled back four when he can. Hasn't missed a minute and has three assists. Still just £4.6mln and the Clarets have a fair run until the end of November.
Joel Ward (Crystal Palace)
As I said earlier, Crystal Palace have as many clean sheets as anyone this season and Joel Ward is the Eagles' top performer thanks to one assist and five bonus points. If you can bring yourself to picking up one of the Palace lads, I'd go him, but I won't.
Wildcard Pick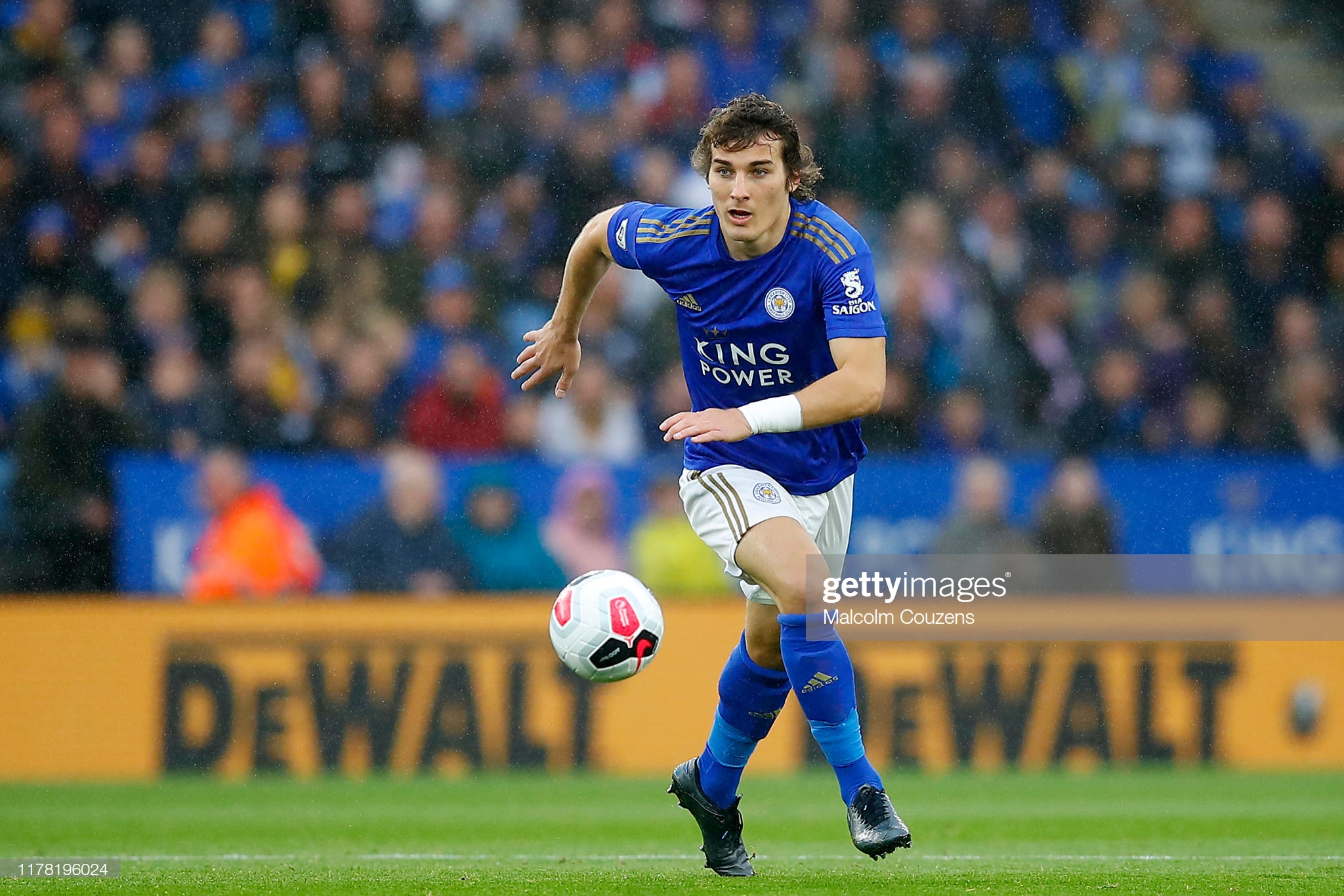 Caglar Soyuncu (Leicester City)
Looks like the Foxes had a ready-made replacement for Harry Maguire all along in the Turkish centre half, Soyuncu. Clever Brendan! I think Leicester are starting to purr and this guy is the defender to go for this week. Great price, good team, wonderful fixtures.
Midfielders
Kevin De Bruyne (Manchester City)
If you have him, keep him, play him and have a back-up would be my advice for this week as I reckon he either starts or he isn't fit at all and isn't named. I'd be very surprised (unless it's a one minute appearance) if he even did blank coming OFF the bench! Whether he does appear or not, then you want him long term. We all do.
Mohamed Salah (Liverpool)
The Egyptian King (I wonder if I can still call him that seeing as he's apparently fallen out with their FA over the FIFA Best Player voting and removed all reference to Egypt from his Twitter bio?) is appearing a little jaded lately. Not unexpected nor a criticism from me, but the spark of early last year seems to be going and for me he is a little off with his chemistry with Firmino and Mane and is being let down by his own indecision at times. I still wouldn't sell him if I had him. Scrap that he just scored two and won the game for Liverpool. HE'S BACK!!!
Raheem Sterling (Manchester City)
Raheem is back too! Remember you were going to sell him after his two blanks and non-appearance in the delectable run of Brighton, Norwich and Watford? Well he scored versus Everton and now Dinamo Zagreb (as well as an assist) and is back in our hearts for a while yet. Like his midfield teammates here, he faces Wolves, Crystal Palace, Aston Villa and Southampton in his next four with all but the Palace one being at home. If you sold, buy back!
Sadio Mane (Liverpool)
Hang on! That's City/Liverpool/City/Liverpool. Do any other teams have midfielders? If the next selection is a City player (shock) then my OCD will be beautifully content.
Sorry, back to Sadio. His numbers are 4 goals, 1 assist and six bonus points. What I like about the Senegalese is his price point 'IF' you decide to step off Salah. He is £0.9mln cheaper than Mo and the difference in points is just 8 with Mane having played 102 minutes fewer. I have neither so you may wish to ignore me.
Riyad Mahrez (Manchester City)
Yep, City and Liverpool dominate the top five. I wrote a few weeks back that the Algerian could be taken on if you had the patience as he scores in clumps – so far this season he has posted single game scores of 14, 15 and 10. One would think any suspension to Bernardo Silva for non-footballing matters may increase appeal. I tend to agree but if I was fishing in the £8.5mln pool, then I wouldn't need to think twice on Riyad either way.
Wildcard Pick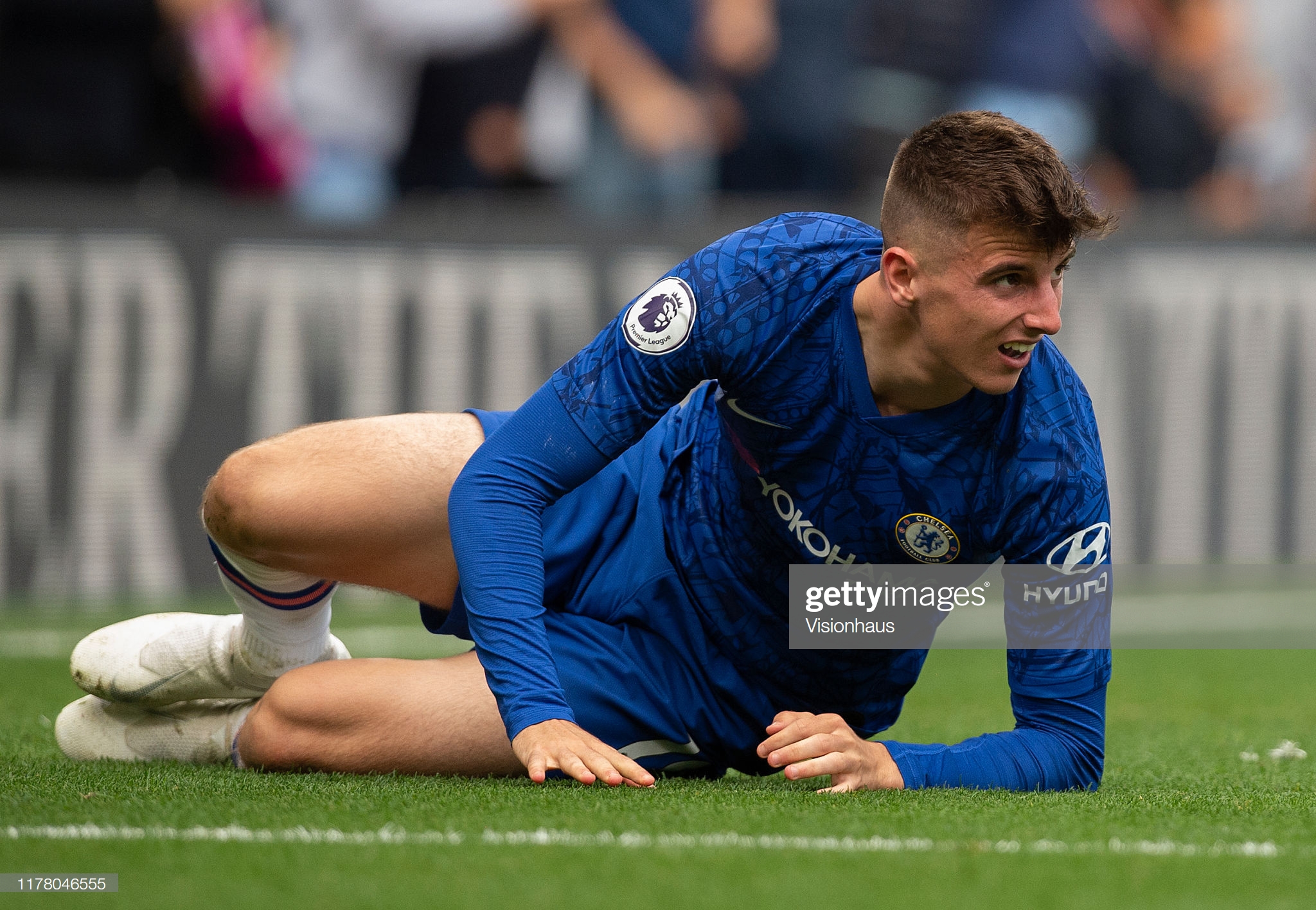 Mason Mount (Chelsea)
My pick here is in fact the sixth top scoring midfielder so far anyway as Chelsea prodigy Mason Mount comes to the fore. I think at £6.7mln he is going to continue to soar in price if he keeps up the numbers he has been posting so far. Chelsea now have a perfect run of games and I bought him myself last week and he instantly returned an assist. Thank me later.
Forwards
Sergio Aguero (Manchester City)
The ever-existing dilemma is of rotation between the Argentine Aguero and the Brazilian Jesus at the Champions. Is it worth getting that worked up about? Why do we continually put ourselves through worrying about what the manager does? Let's just pick either, have a back-up and quit moaning (at least until one gets injured). I'm having Aguero because he is showing no signs of let up, see his current average of an FPL point every 8 minutes and the fact he is the top scoring forward in the game and the fact that even off the bench twice this season already he has one goal and one assist!
Pierre-Emerick Aubameyang (Arsenal)
My one concern is not having space to fit this guy in based on who he faces in the coming weeks. Is he worth 11.0mln if the next three guys are of level or similar points so far and are £3.0mln cheaper? Technically not I suppose but I'm still concerned that this guy has seven goals in seven games and I somehow don't have a Plan B to get him. Let's move quickly on before I talk myself into a -4!
Teemu Pukki (Norwich City)
Smacks of 'what have you done for me lately' and that would be fair after two blank performances but in all fairness those were away to Premier League hardened Burnley and Crystal Palace who usually know how to deal with newly-promoted sides. To me he deserves your love if you still have him in the next three home games against Aston Villa, Manchester United and Watford. Let's reconvene then.
Callum Wilson (Bournemouth)
Mr Consistency. His 46 points are unbelievably made up of scores of 5, 5, 5, 5, 13, 7, and 6 i.e. HE HAS NOT BLANKED ONCE. Remarkable stuff huh? Of course the old attitude of FPL players is 'He's got to stop sometime'. Yep, I wonder when though…
Tammy Abraham (Chelsea)
Love this guy. Seven goals and no assists – proper poacher! He has collected 9 bonus points which is only bettered by PEA and Chelsea now play *drumroll* Southampton, Newcastle, Burnley, Watford and Crystal Palace. Scored another in the CL tonight.
Wildcard Pick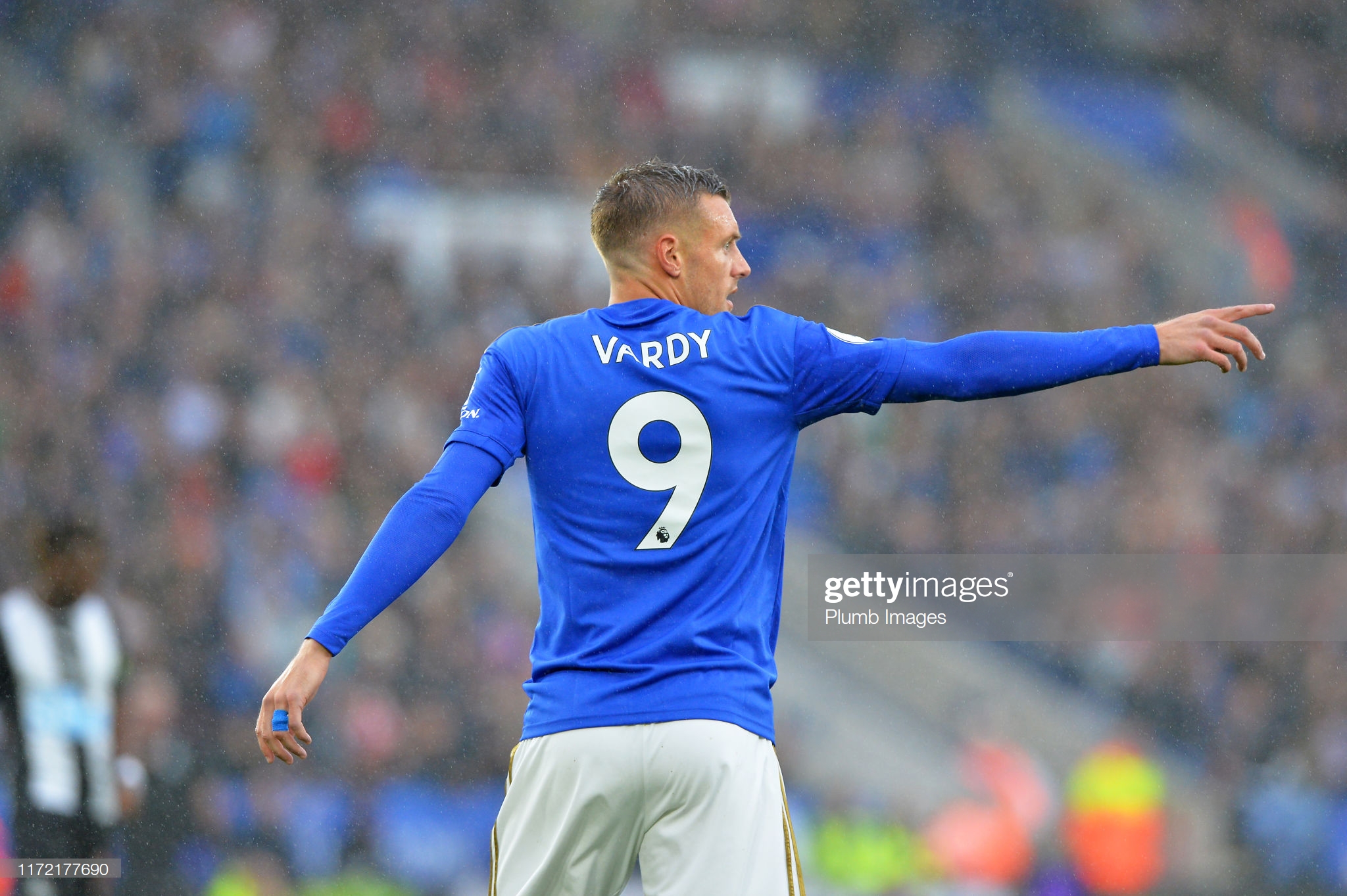 Jamie Vardy (Leicester City)
There are just sooooooo many good attacking options this season that you can't possibly select just three (in fact my own striker Roberto Firmino with an average score of just over 6.5 per game doesn't even get a mention in this article!* * well now he does I suppose).
The old warhorse Vardy is only owned by 9.2% of managers and plays every league minute for the 2015/16 Champions. Under the tutelage of Brendan Rodgers and with a wonderful attacking ensemble behind him, the J-Dog now attacks Liverpool, Burnley, Southampton, Crystal Palace, Arsenal, Brighton, Everton, Watford, Aston Villa and Norwich before Christmas. Wow.
Anyone looking for a striker with £10mln in their pocket will be like a kid in a sweet shop. Sick. Only with worry – not overeating – about who they haven't signed.
Summary
If you made it through reading that and still want to be friends, then thank you. In fairness, in looking back, I probably would have included Ricardo, some form of Liverpool/City exposure in midfield, Mason Mount, Jamie Vardy, PEA and perhaps Callum Wilson in any event so maybe there's a lesson there in that the obvious answer is the correct one.
Yeah, that's surely what I meant all along.
I'm off for a lie down.
Have a great Gameweek 8!
Thanks for reading Fantasy Football Tips Gameweek 8. This article was written by GP.
FPL FIXTURE TRACKER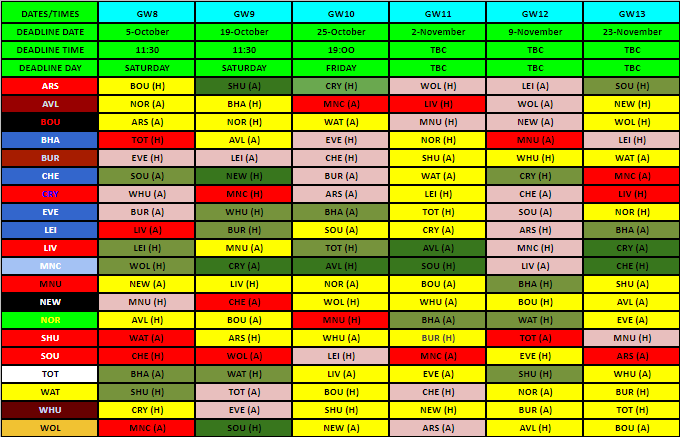 FIXTURE TRACKER LINK
Fantasy Football 247 League Codes: