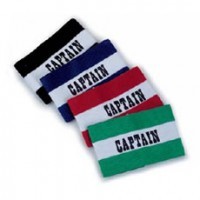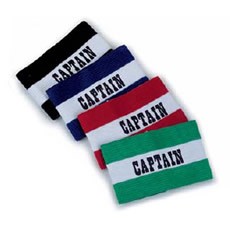 Welcome to Fantasy Premier League Captain Picks Game-week 1
Pre-season friendlies are bizarre affairs. They give Pep, Jose, Jurgen et al the chance to manage their teams like Frank Zappa would probably play Football Manager. Team sheets read akin to the mad ramblings of a deranged coach trolling fans because, "It's pre-season so if I want Dave from Marketing at left-back, you can't stop me". Things escalate further during the game itself, as personnel are rotated in and out like the hokey-cokey shaking it all about on LSD. The 4th official, overworked by a myriad of substitutions, froths uncontrollably at the mouth and falls limply to the turf, incapacitated. Eventually the game stumbles to a shambolic 'controllers out of the window' video-game finale. All this happens while most of the star players (the players that people actually want in their FPL side) take picturesque selfies of themselves reclining in deckchairs, sipping on pina coladas.
Despite this, FPL managers cling to every assist and every goal, in the search of uncovering an under-the-radar gem to get the edge in Gameweek 1. But will we ever learn not to read too much into a deflected Josh Cullen shank against The Goat & Tricycle? Probably not, and neither should we, especially when the alternative is watching dressage or the modern pentathlon.
By now the nucleus of your squad will be taking shape and thoughts shall turn to the final piece in your FPL puzzle, the captain. For those playing with a straight bat, it's a fairly easy choice this week, but the gamblers out there may fancy rolling the die to get out of the blocks sharpish. And if that's not mixing metaphors, I don't know what is.
5. RIYAD MAHREZ (away vs Hull City)
[three_fourth padding="0 20px 0 0″]
[/three_fourth]The reigning PFA Player of the Year had a quiet European Championship. Those with a basic grasp of geography will argue that isn't too surprising however, as Algeria is in Africa. 240 points put Mahrez streets ahead of the rest at the FPL summit last campaign, with 17 goals and 11 assists. A late start to preseason has allowed little indication as to what shape he's in, but he encouragingly completed the full 90 in the Community Shield, suggesting he's ready to pick up where he left off at a promoted Hull City. With Steve Bruce departed and injuries aplenty, the Tigers seem like a club determined to return to the Championship at the first attempt. They won't get much sympathy from the current Premier League champions.
[clear][divider_1px]
4. ANDRE GRAY (home vs Swansea City)
[three_fourth padding="0 20px 0 0″]
[/three_fourth]If judging players on pre-season form is your thing then shut the door, lock it, barricade with plywood and mummify yourself, cos you ain't gonna need to go anywhere else. With a staggering nine goals, Gray has scored in every one of Burnley's six friendlies, most notably a hat-trick at Ibrox. It's worth mentioning that Sean Dyche's men remained unbeaten throughout pre-season and will carry plenty of confidence into their opener hosting Swansea. Having just lost Andre Ayew, the Swans will be hoping their own excellent preparation hasn't been ruined. The point is rather moot as in current form, last season's top scorer in the Championship will feel he can score against anyone.
[clear][divider_1px]
3. HARRY KANE (away vs Everton)
[three_fourth padding="0 20px 0 0″]
[/three_fourth]Harry Kane. Remember him? He's that fella that couldn't take a free-kick or trap a bag of cement during the Euros. Well he's back, and a brace against Inter Milan last week suggests we'll get the Spurs version of 'Arry and not his international imposter. In a rejuvenated Koeman-led Everton, Tottenham have the trickiest task in this top five, but Kane's 25 goals gave him the Golden Boot in May and has shown time and again that he falls into that coveted category of 'fixture proof', just so long as the fixture isn't against Russia or Wales… or Slovakia… or Iceland. One striking fact about his… striking… is that he had a ridiculous 158 goal attempts last season compared with next best Aguero's 119. Everyone loves a trier, right?
[clear][divider_1px]
2. EDEN HAZARD (home vs West Ham)
[three_fourth padding="0 20px 0 0″]
[/three_fourth]2015/16 will be known as the season when the Eden project went temporarily offline. Then, with Hiddink's tenure winding down, the Hazard lights suddenly flickered into life. Like Jimi Hendrix finding his favourite Stratocaster; or Brian Clough being reunited with Peter Taylor, the Belgian had shaken off his Kryptonite and his mojo was inexplicably restored. 4 goals in his final 5 games propelled him belatedly back into the FPL limelight and no doubt left a bittersweet taste in Chelsea fans' mouths. A goal and 4 assists at the Euros gives good reason to think the 2015 Player of the Year is going to be back in business, starting at Stamford Bridge as new boss Antonio Conte takes on Bilic's Hammers in Gameweek 1's final matchup.
[clear][divider_1px]
1. SERGIO AGUERO (home vs Sunderland)
[three_fourth padding="0 20px 0 0″]
[/three_fourth]One thing that has been particularly apparent to anyone watching the pre-season Manchester City is that they are in even more defensive disarray than last season. Encouraged to play the Guardiola way and pass their way out of trouble, City's defence has struggled to adapt. Thankfully, the Citizens look as dangerous going forward as ever, and while new signings Gabriel Jesus and Leroy Sane will give FPL managers a midfield rotation migraine, it means our boy Kun will be getting chances served on a plate. With Big Sam gone from visitors Sunderland, Pep could hardly have wished for a gentler introduction to life in the Premier League and we could hardly have wanted an easier captain choice. It'll be a bold move not to give the armband to a man who bagged 24 goals in just 30 games in 2015/16.
Thanks for reading Fantasy Premier League Captain Picks Game-week 1. This article was written by Bryan Munich
[divider_1px]
[row][span6]

Vote on our Captain Poll Now

[/span6][span6]




[/span6][/row]
[divider_1px]
[alert style="2″]
We are running the main public FF247 League which anyone is welcome to join by using the following code 1147-701 (auto-link below). This one has a prize pool of £250 which is sponsored by @FootballFanager and will be paid into your account on their website. The top 5 places are paid out.
[/alert]
[alert style="3″]
New for the 2016/17 we are delighted to announce we are running a Regulars League which has a cash prize pool of £300 paid directly to the winners from the FF247 management team.
To enter this one you need to be an active and recognised site member and you need to e-mail us for the league code – Elleffcee@fantasyfootball247.co.uk *terms and conditions apply and are available upon request. Management reserve the right to review membership of this league on an ongoing basis.
[/alert]
[divider_1px]
Fixture Tracker – the first 6 games

[divider_1px]