Fantasy Premier League Fixtures 2022/23
It may only be June still, and most of us haven't even contemplated our summer holidays yet, but the Premier League have released the fixture schedule for the upcoming 2022/23 season. As we ourselves here at FF247 Towers are taking an extended and well deserved break we shall proffer no insight at this stage but we will be back in due course with our usual Fixture Tracker (completed and taken seriously, see below for our effort at it so far…) and then as the season approaches we shall take a closer look at the fixtures in more detail with our Fixtures Analysis articles. For now this is simply a placeholder and an opportunity for folk to begin discussing the season ahead in the comments below, should they wish to do so.
FPL FIXTURE TRACKER
Here's that all important Fixture Tracker itself…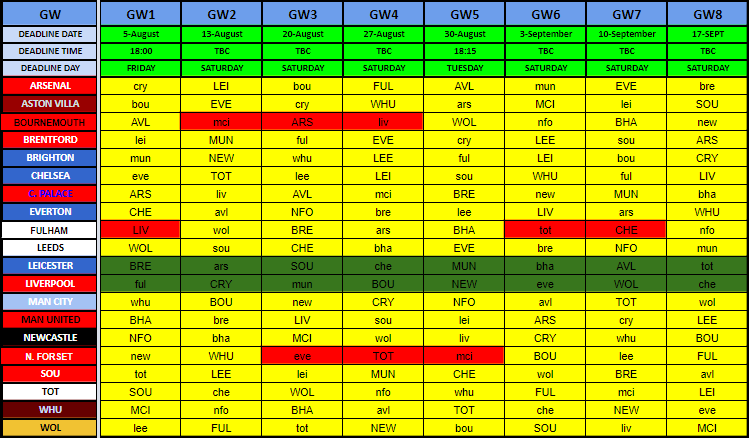 FIXTURE TRACKER LINK
As for the season itself all you really need to know at this stage is that it begins on Friday August 5th at 8pm (most likely with an FPL deadline of 6.30pm). Which is a week earlier than usual, and that is because we will have a massive mid-season break of about 6 weeks due to the World Cup. The break begins after GW16 on November 14th. We then resume, rather bizzarely and abruptly, on Boxing Day, but that's a discussion and an issue for another day!
GW1 FIXTURES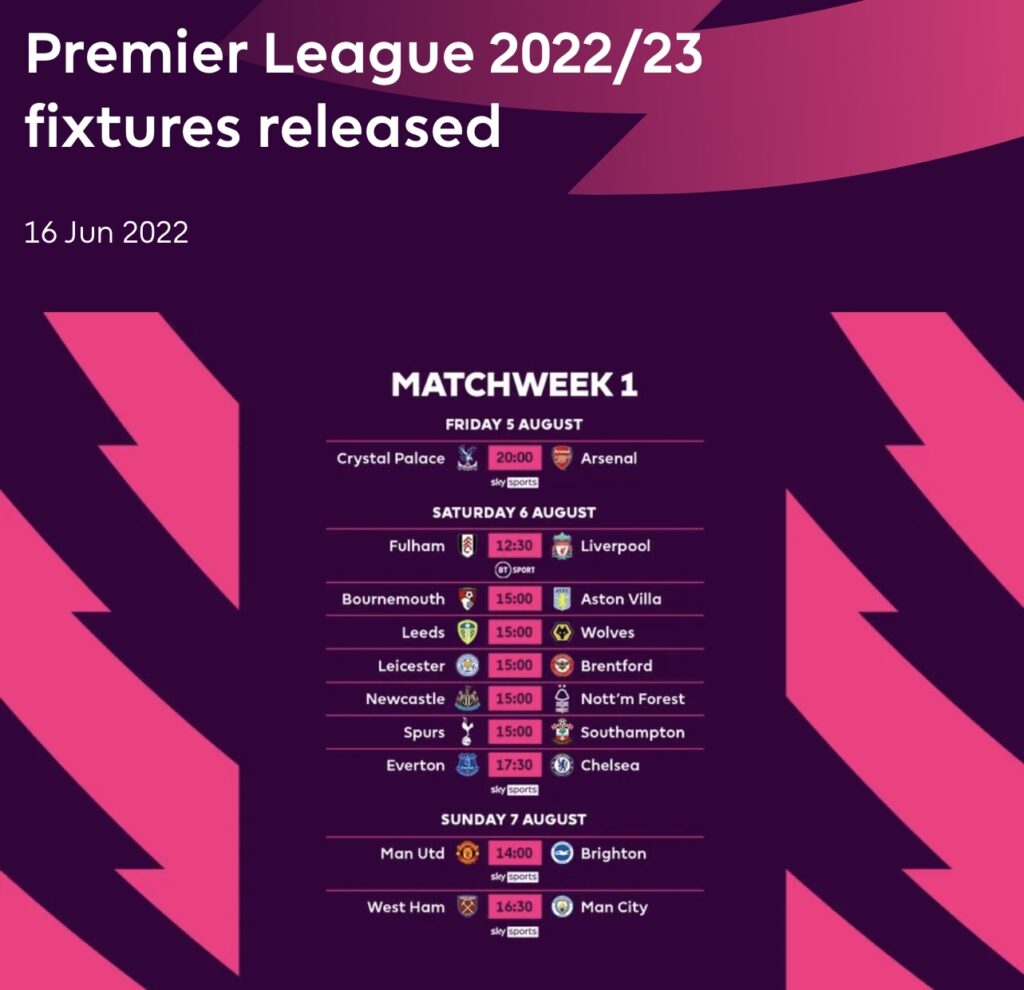 Thanks for reading Fantasy Premier League Fixtures 2022/23