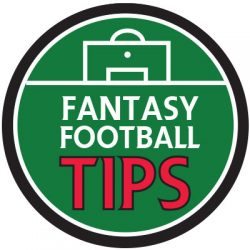 Welcome to Fantasy Premier League Tips Gameweek 10. Oh dear! Another one of those weeks. The masses log in to see how their expensively assembled array of fantasy superstars have fared, only to see an array of red arrows and a whole lot of not much in terms of points next to the names of their chosen ones. Time to reassess or time to be stubborn and dig down? Possibly a bit of both. Frustrating though isn't it?! You've done the due diligence and checked the form and fixtures of everyone involved and have landed on a grand plan. Now you just need the pieces to fall into place. But sometimes they don't, for whatever reason. We had this at the beginning of last season too and it resulted in a good many fantasy managers tearing their hair out and seeing the 'casuals' overtake them. That's probably the kicker in all honesty. We want reward for our efforts. And when those who don't put the miles in get rewarded for being lax it just seems unfair. Our advice is to stick with the plan though. It's a game of luck ultimately but one in which you can create your own by playing the odds on a regular basis. So let's go take a look at who is going to let us down miserably again this week…
Goalkeepers
[three_fifth padding="0 20px 0 0″]
[/three_fifth]
Probably the most neglected part of any fantasy team is the poor old goalie. Why? Because it's the one position that doesn't add some (real) hope of a goal or assist, unless Rogerio Ceni suddenly pops up somewhere out of the blue, so they're always down the pecking order and a quick glance shows that there is only one keeper in the top 30 FPL points scorers and that's Burnley's Tom Heaton and even he's sat in 28th.
Clean sheets are their preserve of course and he only has 2 so far but it's worth noting that both of those were at home and out of the other 7 games they've conceded only 1 on 4 occasions. Probably also worth noting that in the other 3 games they've conceded 3 on each occasion and most importantly all were away from home. The only added things they can bring to the party are firstly the occasional bonus point, and again it's Heaton leading the way in that respect, but even that's only with 4 and he sits in 45th place overall for bonus points. Secondly of course it's penalty saves but despite him leading the keepers scoring chart he hasn't actually saved one. So how on earth is he top? Well, he's been clearly peppered with shots, and has evidently dealt with them admirably, as he has the most saves by a good distance with 47 to his name, his nearest rival is trailing on just 33. So basically if you need a relatively cheap keeper who will pick up the odd clean sheet at home and a ton of save points along the way then he is probably your man.
As we've said you don't really shop for keepers unless you're on a wildcard, have somehow lost the two you have due to some freak occurrence or find yourself in that rare spot of having 2 FT's and no other pressing issues to deal with and so you smarten your goalie situation up rather than losing one. If you find yourself with that luxury and can afford a more premium option we would look no further than either Hugo Lloris or Petr Cech right now. Sure enough their fixtures ahead aren't exactly the easiest but neither are those of their premium rivals really. By premium rivals we mean those other 'top end' teams who are 'highly' likely to keep clean sheets. Spurs have kept 5 out of 9 so far which is the most in the league, followed closely by Arsenal and Chelsea on 4 each. Man United have 3 and Liverpool and Man City are competing for the comedy awards in this respect with just 1 each. John Stones currently leads the way in that particular awards section. Playing the percentages and stats here then, Spurs are showing the best form in this respect and keeping Man City quiet at home the other week spoke volumes as to what they are capable of, even against the best. Arsenal actually had the best overall clean sheet record last season with an amazing 50% shut out rate. Neither of these two will probably be in a position where they need to rack up the save points like say Heaton does but both will stand a higher chance on any given week of being part of a more resolute defence.
Defenders
[three_fifth padding="0 20px 0 0″]
[/three_fifth]
It's actually slim pickings this week at the back, or certainly in terms of recommending anyone who you can say with any degree of certainty that you'd buy now and be happy playing every week over say the next 3 – 5 weeks. As we alluded to the bigger teams all have a mixed bag ahead and below those it just becomes a lottery really such is the strength of the league. If you're in the market for a fairly short term defender then we are going to have a look at a few we'd recommend but you need to be careful that they fit in with your plans in terms of what you already have. But hey, that's why they give us 5 defenders to rotate through and we all usually only pick 3 a week.
John Stones!
Haha, just kidding. Or are we? We probably should be. But looking at their fixtures ahead then in theory they could / might / possibly / probably keep a clean sheet or two. The aforementioned stat of 1 clean sheet in 9 isn't exactly a recommendation to hang your fantasy hat on but at the same time the news that they had a very long 'clear the air' meeting / inquest after the Saints game does bode well and Vincent Kompany publicly declaring it to have been a benefit is probably enough to suggest that Pep's finally had enough and the corner is possibly about to be turned. We'd expect a few resolute displays from them in the next few weeks as a result. Don't be surprised to see them tighten up and grind their way out of the current slump (yeah, that 'still' top of the league slump!). This is probably more of a 'stick' than 'buy' tip though in all honesty.
Laurent Koscielny
Arsenal as a defensive pick pretty much sum up what we were talking about above – Sunderland (A), Bournemouth (H), Stoke (H) are all interspersed with much tougher opponents like Spurs, Man United and West Ham. You'll be glad to have one for the kinder fixtures but maybe less inclined to play one in the others. This week is a kind one though as it's Sunderland who are yet to win at home and Arsenal have only conceded 2 away – the best record in the league. Koscielny leads the way for defensive players with 8 bonus points and is joint top scorer in that section with 2 goals. We'd be equally happy to pick up Hector Bellerin though as he's not far behind in bonus' (6) and has 2 assists to his name also.
Daley Blind
Picking a player from a team who have just been hammered and humiliated by 4 goals to nil may seem odd but just bear with us here! We did warn you it was slim pickings this week. Our logic here is two fold – there won't be many teams who go to Liverpool this season and come away having not conceded. That's a big plus sign that when they need to defend, and are all on message then they can. A bit like City earlier then we expect it'll maybe be the first aspect Jose readdresses. Which they proved was possible last night against City. And which links in to the second point which is that the next two games allow the opportunity to do so again in the league as the opposition are Burnley at home and Swansea away. Hardly the most daunting if United can summon up a little of their 'Liverpool' resolve. Burnley have mustered 1 goal away and Swansea are yet to win at home.
Midfielders
Midfield picks get a bit easier, mainly due to Arsenal and Liverpool having more of them in terms of potential options than you could stick in two fantasy teams, never mind one. We shall take a brief look at both, as you all know the plethora of options available already really, and then go on to look at a few other picks who we feel merit some consideration.
Arsenal
There are 3 viable options here and in all honesty we'd probably like to own at least 2 of them this week. But then again we said that last week. Middlesbrough happened to disagree. The options are of course –
Theo Walcott – £8.1m, 58 points, 5 goals, 3 assists, 4 bonus points
Alexis Sanchez – £11.3m, 57 points, 4 goals, 4 assists, 6 bonus points
Mesut Ozil – £9.6, 39 points, 3 goals, 0 assists, 6 bonus points
The obvious takes from this are that –
– Ozil is slightly trailing in productivity but then he did miss the first two games and is picking up the pace as of late – his recent Champions League hat-trick outlining this perfectly. What is shocking, and had us checking thrice is that he is yet to register a league assist. That will surely change.
– Walcott and Sanchez are matching each other, more or less.
– Walcott saves you £3.2m to spend elsewhere.
– Walcott will surely breakdown again soon, leaving you to find £3.2m to get Sanchez back…
Liverpool
You couldn't make this up, 7 of Liverpool's top 9 FPL points scorers are midfielders. Their entire top 5 are midfielders, and one of those is playing out of position, and he's in defence not up front…
Coutinho – £8.4m, 56 points, 4 goals, 3 assists, 9 bonus points
James Milner – £6.7m, 48 points, 4 goals, 1 assists, 9 bonus points
Roberto Firmino – £8.5m, 46 points, 3 goals, 3 assists, 5 bonus points
Sadio Mane – £9.0m, 46 points, 4 goals, 2 assists, 4 bonus points
Adam Lallana – £7.1m, 45 points, 3 goals, 3 assists, 5 bonus points
Again then there's not a massive amount to choose between them all really. The obvious takes from this are that –
– Milner is only as high as he is due to penalty duty. They have had 4 so far but only got awarded 2 last season and 6 the season before. In 2013/14 however they got an amazing 12. No prizes for guessing who played for them then though! Point being that the trend may slow down a bit.
– The rest are sharing the points, goals and assists fairly equally but Coutinho is attracting the bonus ones a bit more.
The best of the rest
Now this depends at which end of the market you are shopping. If it's Waitrose then we think a slice of Eden Hazard may be on the menu for you very soon. With 3 Arsenal and 5 Liverpool mids already occupying the best part of 2 fantasy teams we appreciate that fitting in another uber expensive midfielder may prove diificult! Rather than bore you further with any more stats (2 goals in his last 2 games, 4 in 9 in total) we thought we would enlighten you with an observation from a trusted life-long Chelsea fan who watches every game and calls a spade a spade in our experience. "Yes he's back to his best, absolutely outstanding in the last two games, looks like he's been given a license to roam too and just be the creator wherever he sees fit". Sounds promising then! Now we will temper that and state that the 'observer' was in a state of ecstasy having just witnessed his team destroy Man United 4-0. In a pub full of Man United fans. And he'd had 6 pints. But hey, the daily tabloids hang accusations out there on less, so we are going with it!
Xherdan Shaqiri
This ones more for the Lidl / Aldi brigade. If say for example you haven't managed to stock your midfield with a full set of expensive items and one of your cheaper apples went bad then you may need a temporary replacement at the bottom end. We aren't big fans of simply chasing last weeks points but this time it may actually make sense to do so. Shaq notched 2 last week which makes it 3 in just 5 starts this season for him. He has the fixtures on his side too which many others don't. His minutes last season were interrupted by injury but in just over 22 games worth of minutes he got 3 goals, 6 assists, 9 clean sheets and 8 bonus points. We feel this may be a punt worth chasing for a bit if he can stay fit for any length of time.
Juan Mata
Welcome to Asda! Decent quality goods wrapped up by the manager in sh*t packaging and only put out on display once a month, but hits record sales whenever it is, only to be inexplicably withdrawn from sale once again. Welcome to the odd relationship between Juan Mata and Jose Mourinho. No sooner had Jose been announced as manager than twitter laughed out loud at Mata's chances of surviving the first week. He did though and even started the first game and scored for good measure. Two blanks later though and he was Jose's easy fall guy again. Two games in the wilderness saw him return against Leicester and guess what, yes he scored. Having barely featured since then he played last night and scored the winner against City. Such sporadic game time will put off most and that's understandable but we are calling Mata here as our differential pick for the next two games. We think he has done enough to convince Jose he needs to start and let's face it when he does he usually delivers.
Forwards
[three_fifth padding="0 20px 0 0″]
[/three_fifth]
The forwards are getting harder to pick than the defenders. If you can't rely on Kun to even play, never mind notch up his usual load of points then what chance the others. Whether to stick with him or simply cash in and spread the funds is probably another whole articles worth of discussion. For what it's worth we'd stick for now but also understand totally if you didn't! So who else would we be looking at this week to bring home some much needed points? Much, much needed points… Here's our two picks who stand out as having the best chance of points this week, again at opposing ends of the budget spectrum.
Troy Deeney
After a slow start he suddenly got 3 goals in 4 games to reignite everyone's attention. He then proceeded to blank in the next two. As did seemingly most of the league though to be fair to him. So why the sudden interest in him again? In a word – Hull. With a leagues best (worst) record of 22 conceded and 12 of those away from home Hull look like any decent strikers dream opposition. And decent he is. There's a very good argument right now for leaving a spot on your team every week to simply chase Hull around with.
Zlatan Ibrahimovic
No such slow start for The Ego. 4 in 5 and his FPL price tag was forgotten. We had a 2nd Aguero on our hands. Just buy him. Simples. If you were late to that party then you're probably still stood there looking bewildered at where everyone else has gone and what all the fuss was about. He's managed an assist in his last 5 games, and that's it folks. So why the tip? Well United have averaged 2 goals a game at home and Burnley have lost all 3 away games averaging 3 goals a game conceded. The whole thing just points to a comfortable United victory and if that proves to be the case then Zlatan is most likely to be at the centre of it.
Thanks for reading Fantasy Premier League Tips Gameweek 10. This article was written by inittowinit