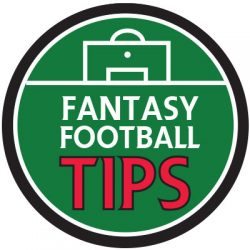 Welcome to Fantasy Premier League Tips Gameweek 11.This time of year is one of change here in the UK – the temperatures start to fall and the nights draw in. We celebrate Halloween, Diwali and Bonfire Night and then we look to our fantasy football teams and wonder if, they too, need to go through a change.
Talking of Halloween, it's fair to say it was a bit of a horror show if you didn't captain the likes of Sanchez, Aguero or even Lukaku. A section of managers I unfortunately was in. I went for Troy Deeney and, well, after a few beers on a Saturday night, he and Capoue are no longer in Swirly FC for a very rare four-point hit. Not that I condone drunken fantasy football tactics / transfer rage or even four-point hits, of course. I hope, at least, that there were no Halloween horror shows for you and you were able to see nothing but green arrows.
Looking ahead, we can look forward to this weekend going off with a bang, both in your fantasy football team and, depending where you are, in the skies. I hope some of the tips below will help your team be one that lights up the whole sky with a bang, rather than one of those disappointing ones in a supermarket value pack that fizzles away and does nothing leading to groans of disappointment. Yep, we've all been there.
Goalkeepers
[three_fifth padding="0 20px 0 0″]
[/three_fifth]My first selection has to be the goalkeeper who put on a heroic display for his team when they played Manchester United at Old Trafford. I, of course, mean Tom Heaton. Some of the saves he pulled off were fantastic and you could argue the home side should have scored about four, however I can't say I was entirely surprised with what he's already managed this season. At £4.7m, with 50 points after just ten games and owned by just 11.1 per cent of fantasy managers, to say he's decent FPL fodder is an understatement. In fact, the lowest score he's managed so far is two points – against Leicester, Hull and Arsenal. Ironically, that was more points than Petr Cech managed away to Sunderland in the weekend just gone.
Looking ahead to his fixtures, he's got Crystal Palace at home and then travels to beautiful West Bromwich to play West Brom after the international break. Heaton has, admittedly, got Man City afterwards, however that can be where your other goalkeeper steps in. You just know that he'll get a good few points for your team, even if he doesn't keep a clean sheet, thanks to all the saves he manages – his last three games have seen 11 shots stopped at Old Trafford, seven at home against Everton and 11 at St Mary's. With 58 saves in total, the next best is Jordan Pickford with 36 and Kasper Schmeichel with 35.
The next suggestion is Man City's Claudio Bravo at £5.5m, owned by just 2.5 per cent of teams – making him a great differential. It would be fair to be surprised at this selection, considering some of his calamities that probably left Joe Hart either laughing his way to training or crying himself to sleep, depending on how he looked at it. The performance away at Barcelona, for example. Wow. This week, Man City face Middlesbrough who have only scored nine so far this campaign, of which two were against a poor-travelling Bournemouth. They also have the fourth lowest amount of shots this season, with only Hull, Sunderland and Burnley registering fewer. After their encounter with Boro, City then travel to Selhurst Park and Turf Moor, games which also have great clean sheet potential.
Another goalkeeper of the premium variety to consider is Chelsea's Thibaut Courtois, priced at £5.5m. Chelsea have really started to pick up again after their blip that even saw speculation about Antonio Conte's job, such is the fickle world of football. In fact, they've now managed four consecutive clean sheets against formidable opposition. I think there's a good chance of a clean sheet at home against Everton, even with Romelu Lukaku in excellent form. Next up is Middlesbrough away and fixtures thereafter do get a bit tricky with Tottenham and Man City in the waiting so, again, Courtois would be a good candidate for rotating with another decent shot stopper.
Other goalkeepers to consider are Southampton's Fraser Forster and —40+00:00″>Kasper Schmeichel, both £5.0m. Southampton have managed to string together a good couple of results recently and are away at Hull City this weekend. My —40+00:00″>Schmeichel pick is thanks to Leicester's excellent fixtures coming up, which I'll go into more detail in the defenders section. It is of course worth noting that since we published this article earlier this morning that Kasper Schmeichel has been ruled out for at least a month with a broken hand. While this is not good news for Leicester it might work out quite well for FPL managers as Ron-Robert Zieler is likely to deputise in Schmeichel's absence. The German international has already featured for Leicester this season keeping a clean sheet against Burnley but he did concede four against United. Priced at £4.4m he now appears to be the cheapest route into the Leicester defence.
Defenders
[three_fifth padding="0 20px 0 0″]
[/three_fifth]When picking defenders, I don't know about you but I'm always eager to see what fixtures they have coming up so that I can keep replacements to a minimum. This couldn't be more appropriate with my first selection. As mentioned above with my Schmeichel pick, the Leicester defence has some great fixtures coming up, leading me to suggest Captain Morgan himself, Wes Morgan. It may come as a bit of a surprise for me to be suggesting a defence that has leaked a fair few goals over the first 10 games of the season – 16 in fact. Bear with me though, this week they face West Brom who are struggling to convert their chances up front at the moment. After this, they're away at Watford – who, again, are not exactly full of goals – followed by Middlesbrough at home. In fact, you could argue Leicester only have two difficult fixtures between now and New Year, in the shape of Man City and Everton. Wes himself costs just £5.0m, is owned by 19.7 per cent of fantasy managers and already has a goal to his name this season (against Swansea), along with three clean sheets.
We live in crazy times at the moment – there's the US presidential election for one. Actually, looking at how crazy that is, my next suggestion may not seem so mind boggling. I can't help but follow on from last week's tips and suggest John Stones. I know what you're thinking: "Why would he pick a defender who Southampton actually came out and admitted they aimed for, knowing he'd make a mistake?!". Well, this lad is just £5.0m and so a brilliantly cheap way of getting in to the Manchester City defence which is actually starting to shore up and do its job. He also isn't scared of getting forward and, while he hasn't got on the scoresheet yet, Stones has had goals disallowed – close but no cigar. Whilst last week was a 'stick rather than buy' tip, I'd be more tempted to say that buying him wouldn't be such a crazy idea anymore.
Now that you've hopefully recovered from the shock of John Stones being in our tips article for two consecutive weekends, I'll go on to suggest Dejan Lovren. OK, you'd be forgiven for thinking I've really lost it now on account of the fact I'm suggesting a defender who is in a team that has kept just one clean sheet so far in the Premier League. I'll admit I've had the joy of doing a lot of decorating recently and so the paint fumes may be getting to me. Anyway, I digress. The £5.0m defender has already got two goals to his name and so the clean sheet points missed have been made up for by getting the ball in the back of the net. This week, the Reds face Watford who have not exactly been firing at all cylinders recently – it comes to something when their win against Hull was actually from an own goal with no shots on target the entire 90 minutes. After that, they will have a tricky fixture away at Southampton, but then have Sunderland at home, a team who, to date, have scored the least amount of goals (just seven) and have the second lowest amount of shots (89 – equal with Hull City).
If you're after a one-week punt, look no further than any of the Bournemouth defence. The team as a whole is obviously relying on its home form to do well this season, as they've not exactly fared well on the road – as their trip to Middlesbrough showed all too much. Anyway, looking to the present, they're welcoming Sunderland. The Cherries should keep a clean sheet in this match and, coupled with the fact their defenders aren't afraid to get forward, it leads me to recommend Adam Smith (£4.8m), Steve Cook (£4.9m) or Charlie Daniels (£5.0m). Just bear in mind that, after this game, Bournemouth do face tougher fixtures.
Looking for some bargain basement goodness? Feeling that you can't really afford any of the suggestions above? Well, Stoke's Erik Pieters at £4.5m may not have the best fixture this week – as poor as West Ham have been of late – but he does then face Bournemouth, Watford and Burnley. Not exactly bad fixtures. Matthew Lowton and Ben Mee, also at £4.5m, have played throughout each of Burnley's games and benefit from the excellent Tom Heaton backing them up. They could enjoy a clean sheet at home to Crystal Palace this gameweek.
Midfielders
[three_fifth padding="0 20px 0 0″]
[/three_fifth]My first midfielder pick is probably no surprise whatsoever. I try not to be predictable, but you just can't look past Philippe Coutinho. I successfully managed to pick him when I should have selected Roberto Firmino last season, swapped them over with a wildcard and – yes, you guessed it – Coutinho started mastering it. Well, this season, I bit the bullet and chose Coutinho and he instantly repaid me in Liverpool's game at Crystal Palace. I'll just use this opportunity to share my confusion at why he didn't get any bonus points after assisting two goals! To date, the Brazilian has the second highest amount of assists (four), the second highest amount of shots (41) and the third most through balls (nine).
Anyway, looking ahead to this gameweek, he's up against Watford. Admittedly, the Hornets have managed to hold three clean sheets already but, playing at home, you just can't see past Coutinho or his colleagues to do well. The last time they met at Anfield, it finished 2-0 and I wouldn't be surprised if it was a similar scoreline. A gut feeling I have (be careful with this, as this was the same gut that said I should captain Troy Deeney in the gameweek just gone) is that Sadio Mane will also have a brilliant game.
Looking away from Liverpool, my next suggestion is Kevin de Bruyne. He may have been rather quiet recently with only five points in his last four games, but this is the man who still has the highest amount of assists out of everyone with five, even though he's only played 668 minutes out of a potential 900. Interestingly, he's hit the woodwork three times too, meaning he could quite easily have scored more than the two goals registered in the Premier League this season. Coupled with the fact Man City have got some great fixtures coming up, he's definitely worth keeping if you have him – even with his £10.7m price tag that could buy other quality players.
Talking of quality players, next up is Eden Hazard at £9.9m. Like the team he plays for, the Belgian has found his feet again, having scored in each of his last three games and also registered an assist away at Southampton. Chelsea face Everton at home, who should be a more stubborn defence, but this guy's form accounts for a lot even in the matches that are meant to be tight. You only have to think back to how he was the season before last and I wouldn't at all be surprised to see him become one of this season's must have players who will get you points game in, game out.
Arsenal have two big games coming up, as they 'welcome' Tottenham to the Emirates and then go to Old Trafford after the international break. Alexis Sanchez is a costly £11.4m, however he is essential to have in your team – even with what will prove to be tight and tricky fixtures. The statistics speak for themselves: third in the goalscorer table, the highest amount of through balls with a whopping 21 (the next highest is a mere 11 by David Silva in comparison) and the third highest amount of assists with three. Owners of the Chilean will be rewarded with a game at home against bad travellers Bournemouth after these two difficult games coming up.
I've seen people struggling to think of replacements for Stoke's Xherdan Shaqiri, with him now a doubt. With that in mind, here are a few players that are cheap as chips but have potential to bring in the points for you. First up is Ilkay Gundogan at £5.5m. Will he or won't he start? Well, as difficult as it is to read Pep Guardiola's mind, I'd like to think that, after his performances at West Brom and against Barcelona, the German should at least get a start. Gundogan does also seem to be creating a nice partnership with Sergio Aguero which, from either a Man City fan or fantasy football perspective, is great to see. Another option is, of course, the bearded wonder that is Joe Allen. I honestly thought the £5.2m midfielder would be another Etienne Capoue, where he'd do well in a few games, lure in loads of fantasy football managers and then do naff all. Well, I've definitely been proved wrong – he's scored a whopping 47 points in the last five games and faces a West Ham defence that is far from perfect at the moment having conceded 19 goals already, the third worst in the league. Will he keep this up? Well, with such excellent fixtures coming up, he's definitely worth a punt. My final suggestion in the same price bracket is Southampton's Nathan Redmond. Away at Hull, the £6.0m player has found his form again having not really done anything between gameweeks two and seven. Since that period, he's scored twice and he's bound to do something away at Hull, who have conceded 23 goals in just ten games, with an eye watering -15 goal difference. As previously mentioned, the Liverpool defence is still not entirely keen on keeping a clean sheet and they're up next for Nathan, followed by Everton.
Forwards
[three_fifth padding="0 20px 0 0″]
[/three_fifth]In fantasy football, there is a thin line between having the patience of a saint and needing to sense when it's the right time to bid players farewell. Unfortunately for the tens of thousands of fantasy managers who sold him before last gameweek, Sergio Aguero then delivered the goods. Big time. At the time of writing, 82,000 people have transferred the £13.1m player in to their teams since Saturday – no doubt a good number of managers who are swallowing their pride and buying him back. Pep Guardiola has also changed his tune. Only a few weeks ago he was talking about making Aguero a better player, he's now telling us that Kun is one of the world's best strikers. At home to Middlesbrough, I would expect Sergio to be among the goalscorers once again and I wouldn't be surprised if he was the most captained player. Boasting the second highest amount of goals and third highest amount of shots, this fella is the guy to keep until he's injured or suspended again, which probably won't be too long, regrettably.
Next up on my list of considerations is the top goalscorer in the Premier League, Diego Costa. This guy makes up for the lack of looks with footballing talent. He has 30 points to his name from the last four games and has seen a price rise of £0.9m since gameweek one, with an overall ownership of 38.7 per cent – making him the second-most owned forward behind Aguero. As mentioned in my write up of Eden Hazard, Chelsea have trickier customers to get past this gameweek, as Everton look to make it two wins in a row and Romelu Lukaku attempts to get one over a previous employer. That said, Chelsea have put 11 goals past the Everton defence in the Premier League since the summer of 2014 when Diego joined the club, so I wouldn't be expecting this game to be a goalless draw.
If you're looking for a cheaper striker, look no further than Southampton's Charlie Austin at just £6.7m. Sure he didn't score in Southampton's defeat to Chelsea, but he did have a goal disallowed, so he wasn't exactly sat doing nothing. Against easier opposition, Austin has excelled, however, scoring 13 points at home to Burnley with two goals and registering 12 points away at West Ham. Next up, Southampton are at Hull and, well, you know what their position is both in the actual table and with the amount of goals leaked. Hopefully this'll be a season where Austin returns to the greatness we saw in the 2014/15 season where he got 18 in the back of the net and registered eight assists.
Another cheap striker you may like to consider, albeit for a one-week punt, is Callum Wilson, at £6.6m. He's had a mixed bag of games over this season so far; however with facing Sunderland, you would expect him to be among the goals. Another player you should keep on your radar is Leicester City's Ahmed Musa at £7.0m. He didn't have the best start to his time with The Foxes, playing 155 minutes out of a potential 360 and missing three games on the trot. He has, however, now scored against Crystal Palace and Spurs and will be looking to make it three games in a row as The Baggies come to town.
Whilst I've not mentioned Romelu Lukaku – other than when discussing the Chelsea players who will be facing him this gameweek – this doesn't mean I would not recommend him. Far from it, in fact! With seven goals to his name, the fact he plays the Chelsea defence this gameweek shouldn't put you off. Even if he does blank at Stamford Bridge, a home game with Swansea follows the international break, who are languishing 19th in the table having conceded 18 goals already.
Thanks for reading Fantasy Premier League Tips Gameweek 11. This article was written by Swirly