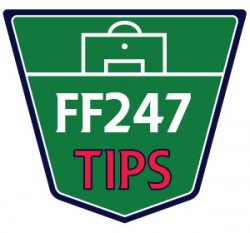 Welcome to Fantasy Premier League Tips Gameweek 8. That was great, wasn't it? I do love a good international break… said very few FPL managers ever. Personally I don't have an issue with them. International football and international breaks were both there long before FPL! So what did we learn over the break? San Marino can actually score away from home. England are crap, with or without Wayne. Scotland are… oh forget it, nothing new or of interest happened in the WC Qualifiers. Certainly not in the European region anyway. If you know of anything exciting that happened over the international break please feel free to share your stories with us. Please keep them clean. The 'good' news is that we now have four uninterrupted game-weeks before we have another international break. But that's enough talk about international football we're here to discuss FPL and in particular we're here to highlight which players we feel will score well over the coming weeks. You will note that a number of players we discuss below are currently flagged by the FPL site but we suspect the majority of them will feature for their respective teams this weekend but be sure to check back with us later in the week when hopefully we'll have further news. And no, before everybody asks, there won't be an official Around The Grounds article again this week as Cookie is still recovering from shock! We will however endeavour to post up as many press conference updates in the comments on Friday on whichever latest article is live at that point. If anyone has a particular concern though please feel free to ask and someone will answer it. Anyway, tips…
Goalkeepers
[three_fifth padding="0 20px 0 0″]
[/three_fifth]As sure as night follows day Spurs will keep the most clean sheets over the course of the season. They've had an excellent start to the season and already lead the way with four clean sheets and have conceded just once in each of the other three games. You would therefore expect Hugo Lloris to be the highest scoring keeper but this is not the case as he was forced to sit out game-weeks 2 & 3 thanks to an injury. Their next two fixtures scream 'clean sheet' and while their fixtures become somewhat more difficult come GW10 I would still predict Lloris to pick up his fair share of clean sheets. After all they were the first team to hold City scoreless this season and I wouldn't expect many others to do likewise. At £5.4m he is the cheapest route into the Spurs defence and he really does represent excellent value for money.
After conceding four goals on the opening weekend Petr Cech has conceded just three times in his six games since, keeping three clean sheets in the process. With Shkodran Mustafi settling in well beside Koscielny at the heart of the defence Cech has a solid back four in front of him. With back to back home games against Swansea & Middlesbrough followed by a trip to Sunderland there is every chance that Cech will add to his clean sheets over the coming weeks. Just like Hugo Lloris at Spurs Cech is the cheapest option from the Gunners backline, in fact at £5.5m he's £0.5m cheaper than both Mustafi & Monreal.
So that's the premium keepers covered. A trio of budget friendly keepers who currently interest us are Bournemouth's Artur Boruc, Burnley's Tom Heaton and Stoke's Lee Grant. Bournemouth aren't renowned for their defensive solidity and they've already conceded 11 goals but this hasn't stopped Boruc amassing 27pts making him the 2nd highest scoring keeper. Saving a penalty against Crystal Palace certainly helped but he has also accrued save bonuses in four games. With four of their next six games against Hull, Boro, Sunderland & Stoke don't be surprised should Boruc continue to score well. The only keeper to have scored more than Boruc is Heaton, with the Burnley stopper picking up 30pts over the course of the opening seven games. Just like Boruc he's only kept two clean sheets but he's picked up save bonuses in five of his seven games. Burnley do have a number of tough fixtures on the horizon but rest assured that Heaton will pick up the points even if he doesn't keep a clean sheet. With Jack Butland nearing a return to fitness Lee Grant is nothing more than a short term punt, but for £4.0m and with Stoke's fixtures in mind it might just be a punt worth taking!
Defenders
[three_fifth padding="0 20px 0 0″]
[/three_fifth]Having already claimed that Spurs will probably keep the most clean sheets this season it will hardly come as a surprise that our first defender this week will be a Spurs defender. But which one? The obvious answer is undoubtedly Kyle Walker as with two assists and five bonus points he leads the way with 40pts, ten more than Alderwiereld & Vertonghen. A quick look at the underlying stats of the back four further emphasises that Walker is the man to own. His attacking stats leave the others trailing and his defensive stats are not to be sniffed at. At £6.0m he's far from cheap but given his and Spurs' form he could very well be the man to anchor your defence over the coming game-weeks. If you're looking to save a few pennies you might want to consider Jan Vertonghen who's £0.4m cheaper. Granted he's unlikely to pick up any attacking returns but he's far less likely to be rotated.
Unsurprisingly we move across north London for our next defensive tip. To be honest, given the current form of both Arsenal & Spurs you really should have some representation at the back from at least one of them, two would be ideal. With two goals already this season Laurent Koscielny is the obvious choice and the Frenchman is already the league's highest scoring defender. A quick look at some underlying stats suggests that Hector Bellerin is due some attacking returns as he leads in a number of the attacking categories. If money is tight you really should consider Shkodran Mustafi who at £6.0m is £0.5m cheaper than Koscielny and £0.2m cheaper than Bellerin. Some of his underlying stats are also quite impressive and with Valencia he averaged a goal every 10 games which isn't too shabby for a centre back and with an ownership of just 0.9% he represents a superb differential.
Two clubs who have been defensively solid over the opening seven games are Everton and Southampton. In fact only Spurs have conceded less than either team. At the beginning of the season it was Leighton Baines who was grabbing all the attention as it was assumed he was back on set pieces and while it would appear as though he is what has become quite clear is that he is not nearly as dynamic as he once was. With this in mind we'd favour Seamus Coleman who has impressed in recent weeks with his forays down the right flank. The stats don't actually back me up on this one and they remain in Baines' favour but I personally feel that Coleman is more of a threat going forward and is likely to pick up more attacking returns. Admittedly they've got some tricky fixtures over the coming weeks but it's worth noting that they've only conceded five times to date. The Southampton defence has gone somewhat under the radar with Virgil van Dijk proving to be the most popular and he features in a little over 8% of teams. This is despite the fact that the Saints have kept a clean sheet in each of their last three games. In terms of points accrued to date there is very little to separate their back four but for me it's a choice between the aforementioned Virgil van Dijk and Jose Fonte simply because of the threat offered by both men in the opposition penalty area. Like Everton they've got some tough fixtures to come but remember form is key.
A number of cheaper options whom we feel are worth some consideration this week are Hull's Andrew Robertson, Stoke's Erik Pieters and once more we'll include Watford's Jose Holebas. Robertson & Pieters may appear like bizarre choices as between them they have picked up a paltry 20pts over the first seven game-weeks. However on paper both Hull & Stoke have some great fixtures over the coming weeks with both Robertson & Pieters being the cheapest guaranteed starters from their respective defences. With Watford continuing to play with wing-backs Holebas remains a solid pick, particularly as he's on certain set-pieces. Watford have shipped 13 goals to date but just like Stoke & Hull they've got some decent fixtures on the horizon.
Midfielders
[three_fifth padding="0 20px 0 0″]
[/three_fifth]Theo Walcott hasn't been relevant in fantasy football circles since back in the 2012/13 season when he finished with 14 goal & 13 assists. Obviously injury has played a large part in this but a complete drop off in form didn't help either! We don't want to jump the gun but it appears as though he is once more becoming relevant, although by the time this article is published he'll probably be injured again. With Alexis Sanchez having been pushed up top and Aaron Ramsey injured Wally has started every game to date and has repaid those who have been brave enough to pick him with three goals and three assists. At just £7.7m he currently offers outstanding value for money and what's more he currently represents an excellent differential as he features in just 8.3% of teams. The aforementioned Alexis Sanchez is neither cheap (£11.3) nor is he a differential (22.2%), but as we've seen in his two seasons with the Gunners he's reliable. With 49pts already to his name he's the joint highest scorer to date. On the face of it Walcott appears to be the obvious pick of the two but if you're someone who pays heed to statistics then Alexis is the man for you as he leads Theo in nearly every offensive stat. For me it boils down to money, if you can afford Alexis I say get him but if you've invested your cash elsewhere don't be afraid to get Walcott. Whatever you do get one of them as Arsenal are likely to be amongst the goals over the coming weeks.
Oh, Mr. Son, Son, Mr. Golden Son, hiding behind a tree! Ok, so Heung-Min Son hasn't been hiding behind a tree but Spurs have certainly been hiding him somewhere. The Korean international didn't appear in the first three games of the seasons but has subsequently started each of the following four games. And what an impact he's had in this short period, scoring four as well as picking up two assists and six bonus points. He endured a difficult debut season and I was quite surprised to learn that he'd actually played a total of 1,107 minutes last season. Last time out against City he was pushed up front and he certainly didn't disappoint, although once Harry Kane returns we must expect Son to revert to his more accustomed role as an attacking midfielder. This shouldn't concern would be owners as we've already seen how effective he is from that deeper position. At the time of writing the Korean is the most transferred in (165,397) player this week but still features in just 9.4% of teams and costs just £7.6. However if his form continues both his popularity and price will increase dramatically.
Prior to GW7 Manchester City had scored a minimum of two goals in every game and on four occasions they hit three or more. Granted Spurs kept them quiet but I doubt many teams will do that over the course of the season. With this in mind it is relatively easy to make a case for doubling up on the City attack. Let's for arguments sake assume that you will own Sergio Aguero this will make also owning Kevin De Bruyne rather tricky as many managers will baulk at the idea of spending nearly 25% of their overall budget on two players from the same attack. Therefore Raheem Sterling would appear the obvious choice to make up your City double act. Many felt that the youngster would struggle to fit into Pep's system but of all the players at the Etihad he has shown the greatest improvement since the Spaniard took over. Only twice this season has he failed to produce any returns and this has seen him pick up four goals and three assists to date. He already looks a better player than when he was at Liverpool… he appears more confident & inventive, and above all else his decision making has improved. For £8.6m you could do a lot worse.
We could of course tip the Liverpool midfield now but we'll give them a miss this week and instead tip someone who has flown completely under the radar and that is Southampton's Dusan Tadic. The Serb has had a slow start to the season but has shown sparks of life in recent weeks and has a goal & two assists in his last four games. The Saints do have quite a tricky run of fixtures over the coming weeks so the acquisition of Tadic would certainly come with an element of risk but with that risk comes the potential of significant rewards as he currently features in just 2.6% of teams. I wouldn't usually read much into a players international form but it's worth noting that in Serbia's 3-2 win over Austria on Monday night Tadic created the first two and scored the winner. In fact in Serbia's last six games he has five goals and seven assists.
A number of cheaper options who have caught our attention of late are Stoke's Joe Allen and Robert Snodgrass of Hull. Now while we fully expect a number of players who are currently yellow flagged to play this weekend we're not sure whether Joe Allen will fall into this category as he missed Wales' 2nd game due to a hamstring injury so we would advise you to look out for the Stoke press conference this week. However should he be passed fit we feel he deserves some serious consideration. Following an impressive European Championships with Wales he has continued that form with Stoke, turning in a number of impressive displays, and has scored in each of his last two games for the club while he also scored against Austria last week. Now he's not going to score every week but for £4.8m he could be an ideal 5th midfielder particularly with Stoke's upcoming games in mind. It's just a pity he's a Manc! Hull have only scored seven times this season but Scottish international Snodgrass has been responsible for three of those. Five of Hull's next six games are against Bournemouth, Stoke, Watford, Sunderland & West Brom, and if they are to survive this season they need to be taking points from these games. To do this they're going to need to score a few goals and if this happens we expect Snodgrass to be involved.
Forwards
[three_fifth padding="0 20px 0 0″]
[/three_fifth]Mass hysteria broke out earlier in the week when the news broke that Sergio Aguero had limped out of training with Argentina with a calf complaint and that he was a doubt for their game against Paraguay. We needn't have worried as in the end he played the full 90 minutes but he did miss a penalty as Argentina lost 1-0. Having played twice for Argentina over the break and with City having a tough game against Everton on Saturday afternoon many of you who don't already own him may be deliberating as to whether or not to wait another week. If you fall into this category just remember this, Aguero loves GW8. In 2014 he put four past Spurs in GW8 while last season he put five past Newcastle, also in GW8. For those of you who don't believe in fate let me put it another way…he's the best striker in the league. He's got five goals from five games and he's already earned 9 bonus points – a figure only bettered by Capoue. City will be keen to bounce back from their defeat to Spurs and while Everton will be a tough nut to crack it wouldn't be a surprise to see Aguero's name on the scoresheet.
Diego Costa is sitting on four yellow cards so do not buy him. Poppycock. He's the league's top scorer and he'll be under strict instructions to be on his best behaviour this weekend as Conte will be desperate to have him for GW9 as a certain Jose Mourinho rides back into town. Getting back to his four yellow cards for a moment. Back in the day when Luis Suarez scored FPL points for fun he sat on four yellow cards for a considerable number of weeks and we all know Luis was a lover of controversy just like Diego. What we're saying is that there's every chance that Costa will score a number of goals before he picks up his next booking and won't you just hate yourself if you held off on buying him. Chelsea as a team are struggling for form but Costa is beginning to look like the player who took the PL by storm in his debut season and he's even figured out how to pick up the odd bonus point and assist.
Belgian pair Romelu Lukaku and Christian Benteke also deserve a certain amount of consideration this week. We all know by now that Lukaku is probably FPL's most frustrating player but there's no denying he does know where the goal is as he's already scored five times this season. The Toffees have a couple of tricky fixtures such as City & Chelsea over the coming weeks but as we've seen neither team have been tight at the back. Along with these games they've got a number of considerable easier fixtures and on the whole we'd expect Lukaku to be amongst the goals in the weeks ahead. Benteke's move to Anfield didn't work out but that wasn't his fault as Liverpool did not play to his strengths. The move to Selhurst Park may however work out very well for him as Palace will play to his strengths, in fact they've already done so and he's reaped the rewards with three goals in his last four games. Just like Lukaku at Everton, Benteke is undoubtedly the focal point of the Palace attack and for this reason alone he will score goals, the fact that he's a decent striker simply means he'll score more goals.
To date a proper budget striker such as Jamie Vardy last season has not emerged. However a number of 'cheaper' forwards currently worth some consideration are Watford's Troy Deeney, Sunderland's Jermain Defoe, Southampton's Charlie Austin and Callum Wilson of Bournemouth. Deeney finished last season with an impressive 13 goals and after a slow start this season he's now beginning to recapture his form of last season with three goals in his last four games. Etienne Capoue has certainly been the Watford player to own this season but his stats have dropped off over the last two game-weeks whilst Deeney's have improved. The Hornets have a great run of fixtures over the coming weeks and at £7.1m we'd opt for Deeney over Capoue. Jermain Defoe (£7.2m) singlehandedly kept Sunderland in the Premier League last season and guess what, he's gonna have to do it all over again this season. The Black Cats have found the back of the net on just six occasions thus far with Defoe scoring four of those. Basically, if Sunderland score there's an excellent chance Defoe will be the man to do so. Looking at four or five of their next six fixtures you'd have to back them to improve on their six and if you're to follow my logic Defoe will therefore find his name on the scoresheet. At £6.3m and £6.4m respectively Austin & Wilson are that little bit cheaper and may be more suited to those of you looking for a 'budget' striker. However both will do a job for you, Austin has two goals and an assist in his last three while Wilson has scored twice in his last four.
Thanks for reading Fantasy Premier League Tips Gameweek 8. This article was written by Kop Warrior
Fixture Tracker – the next 6 games