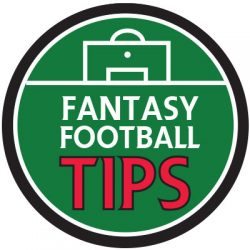 Welcome to Fantasy Premier League Tips Gameweek 9. Hello friends.
We really hope you were you one of the lucky ones who didn't suffer the ignominy of a missed penalty this past week in FPL. Lucky lot you were. Some had two misses. Some three!
Anyway, now we have addressed about 0.00001% of the FPL population, how are the rest of you?
OK so it was very strange indeed that Sergio Aguero, Kevin De Bruyne and Christian Benteke ALL missed from 12 yards and if you had all three then you've probably gone beyond rage and on to hysterical laughing. Screengrab your team and print it and frame it – that's a legendary fail worth hanging on your wall.
So yours truly (GP) captained Aguero on the basis of 'perma-captaining' the best player in the league, thus taking away the agro of picking a failure from one week to the next. Yep, that worked.
Looking to Gameweek 9, as we should all now be doing – this isn't a game for hindsight, although some are brilliant at it – we now provide you with some options to look at it this week and beyond.
Enjoy.
Goalkeepers
[three_fifth padding="0 20px 0 0″]
[/three_fifth]If you are looking at the premium keeper range it would seem that these tips articles are becoming very repetitive week on week as Petr Cech and David de Gea (both 5.5) are suggested in this bracket. Although Arsenal lost two goals at home to Swansea on Saturday, they still have the fixtures with them over the next two. Sunderland and Middlesbrough should really not be bothering the Czech and a home clean sheet against Ludogorets on Wednesday in the Champions League would be a good indication that Arsenal are tightening up in defence and the Swansea game was a mere blip (Arsenal had back to back league clean sheets before this). David de Gea is proposed due to having Burnley and Swansea ahead and although the next match is at Chelsea, you should consider that Mourinho could well pull a similar stunt to the performance at Anfield on Monday and try to secure another 0-0 at his former home this Sunday.
Kasper Schmeichel (5.0) at first glance may seem an odd choice seeing as Leicester have already been pasted at Chelsea, Manchester United, Liverpool and . . . . er, Hull. Looking closer though, Schmeichel has kept two home clean sheets this season and picked up bonus points in both (Arsenal and Southampton were the opposition no less). If you add in a couple of clean sheets in the Champions League and this points to Leicester getting it right at times and with homes against Palace, West Brom and Middlesbrough and a couple of trips to Watford and Sunderland as well, we could be looking at a couple more shut-outs for the Great Little Dane. Interestingly in the face of some rumour and whisper, Loris Karius (4.9) kept the gloves for the 0-0 draw with Manchester United on Monday and although a little jumpy at times, he is clearly a man Jurgen Klopp is prepared to back. Liverpool's fixture list ahead is very fair and although that was the Reds' first clean sheet of the season, more could be ahead with the hardest matches in the next TEN being away trips to Southampton and Everton.
At the 4.5 range, Artur Boruc (actually 4.6) is the best bet of this lot we think. Owned by only 7.6% of teams currently, this is one way a marginal gain could be made. The Pole was unlucky in losing a goal in the 6-1 hammering of Hull thanks only to a slack ball and a deflection by our own Steve Cook (his mind must be on other things just now!) and now like others mentioned above has Middlesbrough and Sunderland on the horizon. A couple of clean sheets and a penalty save in the bank already have the ex-Celtic keeper in joint fourth place in the goalkeepers list.
In the bargain bin, we still fancy Jordan Pickford (4.0) of Sunderland as Jack Butland will soon be replacing Lee Grant at Stoke and David Marshall has already ousted Eldin Jakupovic at a Hull who are becoming less attractive by the week anyway.
Defenders
[three_fifth padding="0 20px 0 0″]
[/three_fifth]Consecutive clean sheets and a man who is every inch the Ronaldo of the Bridge (free kick technique I mean) David Luiz (6.0) makes a return to Tips. In fairness he has at least hit the target with his free kicks in recent games and there is nothing to suggest he won't be allowed further direct efforts when the ball is dead around the opponent's box. The Brazilian has six premier league goals already in his first spell and we're betting it isn't going to be long before he gets his second-debut strike. The three central at the back appears to have been adopted by Conte now and Luiz will surely continue to benefit from the support of an extra central defender one of which could soon be John Terry. Luiz is hardly a bargain (6.0) but being in only 1.1% of teams, you could steal a march here. Alternatively, Marcos Alonso may be of interest to you at the same price as Luiz. Alonso has appeared in each of the last two games in the attacking left wingback role and looking at the underlying stats, it struck me that the Spaniard had more touches in the Leicester half (i.e. he was attacking) than in his own (defending). Are there attacking returns ahead? He had five goals in 35 games for Bolton in his first spell in the Premier League.
Shkodran Mustafi (6.0) could well be the partner Laurent Koscielny has been after for some time. The summer signing from Valencia is a man who as has been mentioned previously can find the net in the opposition's penalty box, averaging roughly a goal in ten, and was unlucky with a chance in the Swansea match on Saturday showing to us that he is maybe just getting a 'sighter' in. Perhaps he'll wait for the NLD in a couple of weeks but until then he should benefit from a couple of clean sheets against the North East strugglers.
How does three clean sheets, two assists and seven bonus point's sound? Well that is exactly the haul of Manchester United's Daley Blind (5.6). The Dutchman, now making it as a defender (literally and in the FPL world), seems to have the left back spot in his grasp. As mentioned with the goalkeeper, United could now have found their identity – a Mourinho one maybe and not the Busby Babes or Fergie's Fledglings style the Red Devils support maybe hoped for but if you are water tight in defence you don't lose games – and key to this identity could be a settled defence who are getting stronger each week. If one member of this defence happens to be able to flight real quality corners in when asked, as Daley Blind does, then all the better for us, the fantasy manager.
Wes Morgan (5.0) could well be worth holding on to if you have him taking one glance at the fixture list and the clean sheets Leicester can be known for. Morgan has already scored this season, usually gets a couple a season and is always a threat at set plays with Robert Huth. Huth himself is always good for a goal but he sits on 4 yellow cards currently whereas Captain Morgan is positively a choir boy with a blank disciplinary page and he is preferred.
Charlie Daniels (4.9) was for a short period last season the darling of many of our teams with his three goals and five assists and penalty taking duties. The Cherries full back collected a 13-point haul in the demolition of Hull last weekend with a goal and an assist (and two bonus points) to add to his two other clean sheets (one of which, West Brom, also saw him scoop two additional bonus). We can't be sure if he will still be on penalty duty these days with the return of Callum Wilson in attack and the copious amounts of attacking talent and Jack Wilshere, now in Eddie Howe's squad. We definitely think it is worth taking a chance on though.
Jose Holebas (4.6) saw Charlie Daniels' 13 points and raised him 15. The Greek (whose middle name is Lloyd, their can't be many) is the Watford left wingback who shares the distinction of scoring the most goals from outside of the penalty area this season (with Coutinho and De Bruyne which is fair company). He has clinched 5 of the last 6 available bonus points and his attacking play in a 3-5-2 preferred by Walter Mazzari is lauded. The fact he can pick up clean sheets just makes him appeal even more. We advise that you haven't missed the boat – he is still an attractive prospect with Swansea, Hull, Stoke and West Brom in four of the next six for the 'Orns. Obviously he's on 4 yellow cards but what's another yellow amongst friends!
Finally, Jordi Amat at Swansea (4.1) seems the best option for an enabler. He has played all of Swansea's games including the first under the new manager and that's all you can ask really for such a price.
Midfielders
[three_fifth padding="0 20px 0 0″]
[/three_fifth]Philippe Coutinho is so good that it appeared on Monday that Jose Mourinho specifically tasked Ander Herrera with ensuring the Brazilian wasn't allowed to dictate play. Herrera was voted man of the match (coincidence?). In any event, Coutinho still did manage the wriggle room to force de Gea in to a brilliant save to defend the clean sheet. The fixtures ahead for Liverpool are very appealing and coverage is defintely needed. It is Coutinho's price (8.3) along with being the top point scorer for the club that nudges him ahead of Roberto Firmino and Sadio Mane in the selection. Although it should be noted for those who can't afford him that Adam Lallana (7.1) returned in the Manchester United match and could pick up his form again and if so, is for our money potentially the bargain of the season. One slight issue we have with Coutinho is that in recent games Klopp has dropped him a little deeper. From a purely footballing point of view this possibly allows him to have more of an influence on the game but from an FPL prespective it might not be great. However with Lallana back we suspect that Coutingo will be once again back in his favoured position on the left hand side. But do keep an eye on this.
A very attacking display in the 1-1 draw at The Hawthorns caught the eye and it may just be that Dele Alli (8.2) is starting to re-emerge from the shadows in this Tottenham team back in to the form he showed last season when he started at 5.0 (ah, those days . . ). If we were making a Spurs player a priority it would be Alli due to the fact that Heung-Min Son's initial rocket of a start now seems to be returning to earth. Harry Kane is scheduled back as well which may impact on the Korean's time on the pitch. It would see safer to be with Alli for coverage, especially if he continues taking up such advanced positions in the Whites' attack. Now, just to sort out his finishing and you have a proper player.
Theo Walcott (7.9) is once again flavour of the month and we advise you to buy him if you don't' have him. If previous is anything to go by, he is due to lose form, become injured or both! He is actually excellent value for money and if you have Alexis Sanchez already, dipping your toe in 'Lake Theo' isn't too bad an idea with Boro and Sun'lun ahead. He scored two against Swansea and in all honesty should have been three (at least) or four (more likely). This of course hints back to typical Theo being wasteful in his finishing but if he can score two each game, he can miss another two sitters as far as we are concerned, we aren't that greedy (much)!
Gylfi Sigurdsson (7.2) appeared at the Emirates as the focal point of the Swansea attack. The physical presence of Llorente was definitely missed and it is very difficult to work out for sure where the new manager plans to use the Iceland international. If the 'false nine' as it is termed is utilised and Gylfi is in there again then he could be a gem of an OOP player. Worth a watch definitely but even if you take a chance, you can still usually always rely on Sigurdsson being on free kicks and his shooting is as sharp as ever as typified with his great strike against Cech on Saturday.
Junior Stanislas (5.5) is the recommendation for Bournemouth coverage although a case could be made for Jordan Ibe or Joshua King in here. If you haven't got Callum Wilson in attack then with the price of these Bournemouth attackers, there is potentially brilliant value to be found. The style of play Bournemouth play lends itself to quick attacking players (usually three) in behind a main striker. All three have an ownership of less than 2% but it is the ex-West Ham man Stanislas who gets the nod seeing as he has three goals and three assists in his last three games which is form in anyone's book.
At the lower-end of the market there are very slim pickings but we have one for you and that is the Welsh-speaking, hen-loving, United-supporting ex-Liverpool midfielder Joe Allen (4.9) who appears to be the new 'in' thing these days and to be honest we couldn't let this article pass without highlighting the goals scored recently by the man Pirlo styled himself on (NB: You may laugh and say that Allen is 11 years the Italian's junior but that's what they want you to think man, don't fall for it). Anyhow, the Stoke man's brace against the doomed Black Cats sits nicely with his scorching goal for his county against Austria but his forward moving play is certainly the most noticeable change in his style. He seems to be much freer to play in attack than ever he did at Swansea or Liverpool so you could benefit for under 5 million. The New Capoue (as opposed to be the old Pirlo) has a total of four goals in three games for the Potters and is 22 points better off than Marko the Austrian. If Joe keeps this up, Arnie won't be back.
Forwards
[three_fifth padding="0 20px 0 0″]
[/three_fifth]He's a beaut. Isn't he? Maybe we'll leave the comedy to Chins!Diego Costa (10.2) is on four yellow cards but how many goals do you give him before (if?) he gets that booking? Bear in mind it will only be a one game ban – you could bench him for that one game if a suspension is accrued with a fifth ticket. It's also worth noting that should he pick up his 5th yellow against United on Sunday that he won't actually miss a PL game, instead he'll sit out Chelsea's league cup tie with West Ham next week. Forget the discipline for now, the man is the top scoring player so far in FPL along with Theo Walcott and has scored seven goals for the Blues so far in the League. The long-standing myth that he gets no bonus points seems to have gone this season as he has nine including all six in the last two matches. Chelsea have a number of tricky fixtures over the coming weeks but given his current form we wouldn't let that deter you, this guy is a point's machine and Chelsea are improving.
Romelu Lukaku (9.5) scored a goal against Manchester City this past weekend (more on that later) and what a lovely goal it was. This guy, loathe him or 'indifferent' to him is a truly brilliant finisher at his best and the finish at the Etihad showed just a flash of his class. With Burnley and West Ham next up you could be looking at captain material not just transfer material. Fifty points (and six goals) so far for the big Belgian if you are interested, course you are.
Islam Slimani (8.5) scored two goals in 13 minutes on his debut but has since suffered a mini-drought. In fairness to him he was in two poor Leicester teams at Old Trafford and Stamford Bridge sandwiching a 0-0 home draw to a decent defensive side in Southampton and has, as this is typed, assisted Riyad Mahrez for Leicester's winning goal in Europe against FC Copenhagen putting them on the brink of qualification. The fixtures appeal and with both Musa and Vardy badly out of form, the Algerian powerhouse could be in line for some goals across some decently-stacked fixtures for the Foxes.
Attention should be paid to Southampton's line-up against Inter on Thursday as part of your FPL homework. I would say that if either Rodriguez or Long plays then Claude Puel sees Charlie Austin (6.5) as his number one Premier League striker currently. Here at least is a man who can take a proper penalty and is pound for pound a very decent fantasy buy we believe. That this man came to the club for £4M last season still amazes us and he is now truly proving his worth. Taking an attacker for Southampton is also appealing as they are a very decent side. Good coverage whilst balancing the bank seems win-win.
A little tip I stuck in here for those who may play a 3-5-2 usually and are looking for that striker who can sit alongside the big boys and be used from the bench as and when necessary would be Modou Barrow (5.0) of Swansea City. The Gambian winger is playing more often in this Swans side and with a new manager in could make a place wide on the right his own. He had an excellent game against Arsenal last time out including giving Nacho Monreal a torrid time and indeed it was Barrow who was taken off with a minor knock sustained from Granit Xhaka in the incident which saw the Swiss sent off. We here know first-hand through research that the guy has a very impressive rate for assists during the past two pre-seasons. Whether this will ever transfer to the Premier League or not remains to be seen but at least we seem to have another possible option for a cheap playing third forward.
OK so a little mention to Sergio Aguero (13.1) here. You can't really look past him but most of you presumably have him. If you don't, his next fixtures read Southampton (home), West Bromwich Albion (away), Middlesbrough (home), Crystal Palace (away) and Burnley (away). He could potentially hat-trick in any of these games and he is still on penalties (remarkably) according to his manager. That anyone who has missed SIX penalties this season, can be anywhere near a seventh, is beyond me but if Pep is true to his word then when he next steps up to the spot, both owners and non-owners will be huddled together behind the couch.
GP's observation:
This one flew under the radar a bit I feel but this past week we were served a beautifully crystallised reminder of the case for playing a player who maybe does not have the perfect fixture but still delivers the goods. As touched on, Romelu Lukaku gets plenty of criticism in fantasy parts for his streaky form and the ability to frustrate more than surprise but his goal at the Etihad on Saturday rewarded those who kept him in their team. Although it was against arguably the most difficult opponent away from home, the striker still got his goal dispelling the belief held by many, that he is unlikely to do anything because of a hard fixture. Well a goal and two bonus points serves a reminder that in most cases you should play the player, not the fixture. I'm glad I did. I didn't get much else right that's for sure!
Have a great Game-week 9 and let's hope it's a return to the big numbers.
GP
Thanks for reading Fantasy Premier League Tips Gameweek 9. This article was written by The Gallant Pioneer