Fantasy World Cup Russia Group B Guide
Welcome to Fantasy World Cup Russia Group B Guide. Portugal, Spain, Morocco and Iran. Oh my, this could get explosive. Literally. Geopolitically speaking of course. The two Iberian and the Maghreb countries have history between them and most surely have some unfinished business. I'm not sure football will solve this but friends they are not. Well, their ancestors of several centuries ago weren't. Morocco is one of the North African Muslim countries that once occupied Iberia long before Portugal or Spain existed as countries. Nonetheless, the existing Christians fought them throughout the centuries and ended up expelling them in the XV century. They had brought knowledge and technology, and in response they got swords and war. In the process Portugal went on to occupy several of their by-the-seas cities but failed to deal with their strategical defensive tactics while trying to penetrate the territory. I wonder if history will repeat itself in Russia. Spain had war with the Moroccans during the XX century and both are still to completely settle their issues so expect some animosity in their game, less so in ours. Adding to the fray there's Iran, one of the biggest and surely the most feared Muslim country in the world. Only Trump's USA pose a bigger threat to world peace. So two Christian and two Muslim countries battling for group stage survival … in Russia, of all countries…
On to the footy. We are still to learn the official fantasy game rules and of course player prices so take all and any advice with a pinch of salt as it may be affected by them.
Portugal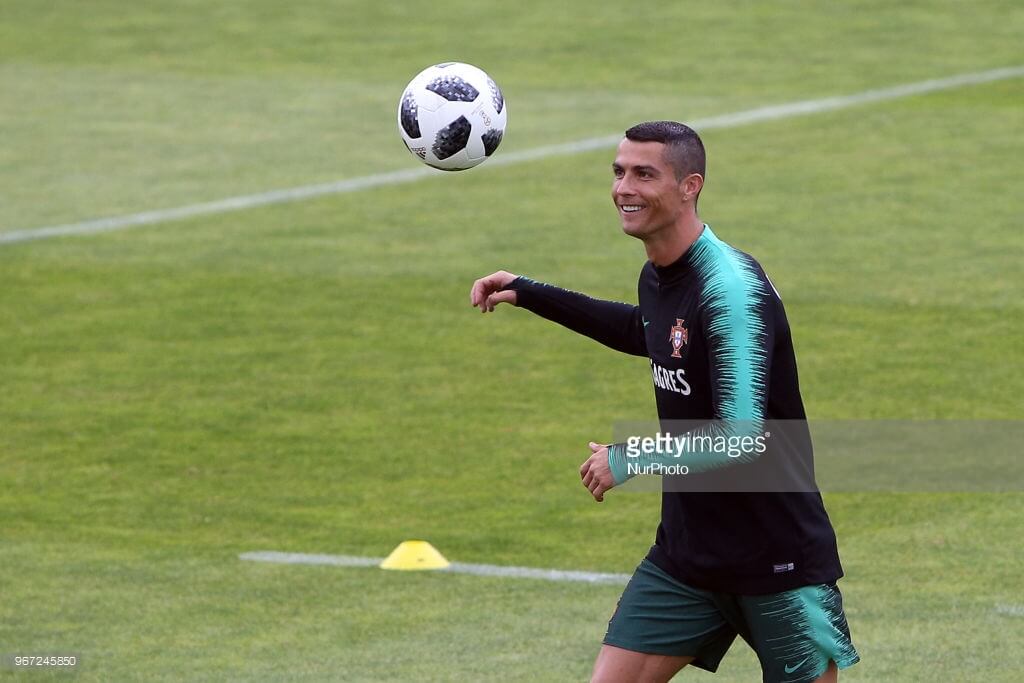 Group B, of Bortugal! Let me issue you with a disclaimer here, I'm Portuguese! Enough said on bias for this piece. We just can't help to think the national team will win (edit: "tie") all their games and reach euro or world cup glory every time we get to the big stage. Well, guess what? They just did two years ago at the Euro 2016. Champions of Europe! Brilliant. Do they have what it takes to win the World Cup, I hear? Of course not you silly, they don't allow this third place qualifying spot rubbish. Or, do they have it?
On to the team and its prospects:
Expect the same tactical, cynical, zero risk approach from the Seleção Portuguesa. The game plan is simple – we can't lose, if they can't score. That only grants you 3 points Fernando and that won't be enough this time round so a win is needed. Perhaps not on the first game (vs. Spain) but surely on the second against the almighty Moroccans. If by any random set of events we manage to win that one then maybe we'll do the same vs Iran on the final match to close the group stages on 7 points.
Final predicted rank: World champions, at least.
On the fantasy front:
You don't need me to tell you that Cristiano Ronaldo is the main fantasy asset to consider here. People occasionally (less, since he won the Euro cup) brand him as someone that doesn't excel for Portugal as much as he does for Real Madrid. Well, let me tell you that that's simply an urban myth. Not only is he the highest ever scorer for the national team, he actually holds an 81 goals in 149 games record. That's just brutal. Along with many other individual records, he's joint top scorer in Euro cups with that man Michel "the WC draw magician" Platini, with 9. His record at world cups is shy though with only 3 goals in 3 participations which is why no child born after 2050 will know who he is unless he wins the bloody cup.
If you do need to further invest in the Portugeezers then here's my assessment on their playing ability:
Rui Patrício will be in goal. The ex-Sporting Clube de Portugal GK and currently without a club (don't get me started on that) is an excellent shot stopper and if Portugal is there for the cleanies than he's certainly one to top the charts. He's also good on penalties (I mean defending them, not scoring, as Ricardo once did -» https://www.youtube.com/watch so you could do worse than him. In the heart of the defence you will find Pepe. He's capable of scoring a goal here and there but he also often gets yellow carded (when not red carded, has he did in WC 2014's first game vs Germany) so depending on prices perhaps there's better value elsewhere. Alongside him either Jose Fonte or Ruben Dias will feature. Fonte is a reliable CB and by reliable I mean you can be sure that he will f*** up at least once a game. He generally otherwise solves problems so all them promised cleanies are not beyond him, if he gets the nod. If not, than Ruben Dias is definitely your man. He'll surely be cheap as chips – as youngsters with zero (!) competitive matches for their country should be – but the SL Benfica starlet is an absolute rock and has a bright future ahead of him. My guess at the time of writing is that he plays from the off and IF that's the case he's surely one to have in your squad. There are doubts on the wing backs. On the left we'll probably see Raphael Guerreiro (Borussia Dortmund) but he's coming off a long spell on the side-lines from injury so Mario Rui (Napoli) could well replace him if he doesn't respond well vs Spain. Mario could be a shrewd investment if he gets the spot. On the right, it's anybody's guess at the moment on whether ex-Porto and new Leicester signing Ricardo Pereira gets the nod or if Cedric Soares retains his place. Both could be good investments depending or their respective price tags.
In midfield, nothing fantasy wise worth mentioning (by midfield I mean William Carvalho, João Mário and one from Moutinho/Adrien Silva/Manuel Fernandes) unless Bruno Fernandes gets any minutes – he's a great footballer with a hell of a shot from distance: https://desporto.sapo.pt/futebol/primeira-liga/artigos/golo-de-bruno-fernandes
In attack things may get interesting with Bernardo Silva (who may be classed as a mid in the fantasy game) feeding both Cristiano and Andre Silva (AC Milan). Bernardo Silva is well known in England and any FPL circles and is expected to start on the right wing in what should be a rough 4-4-2 formation on paper that turns into a 5-3-2 one when the opposition is in possession. His left foot is second to none and if given the chance to wander around the penalty area he'll rack up the points. Andre Silva is a poacher and one to consider too. He's a bit under the radar and that will obviously reflect on his price tag which is a good thing for any potential owners of the 10 goals in 15 national team competitive matches AC Milan striker.
Predicted Line-up: Rui Patrício; Raphael Guerreiro, Pepe, Ruben Dias (or Fonte), Cedric Soares (or Ricardo Pereira); William Carvalho, João Moutinho (or Adrien Silva), João Mário; Bernardo Silva, Cristiano Ronaldo, André Silva.
Spain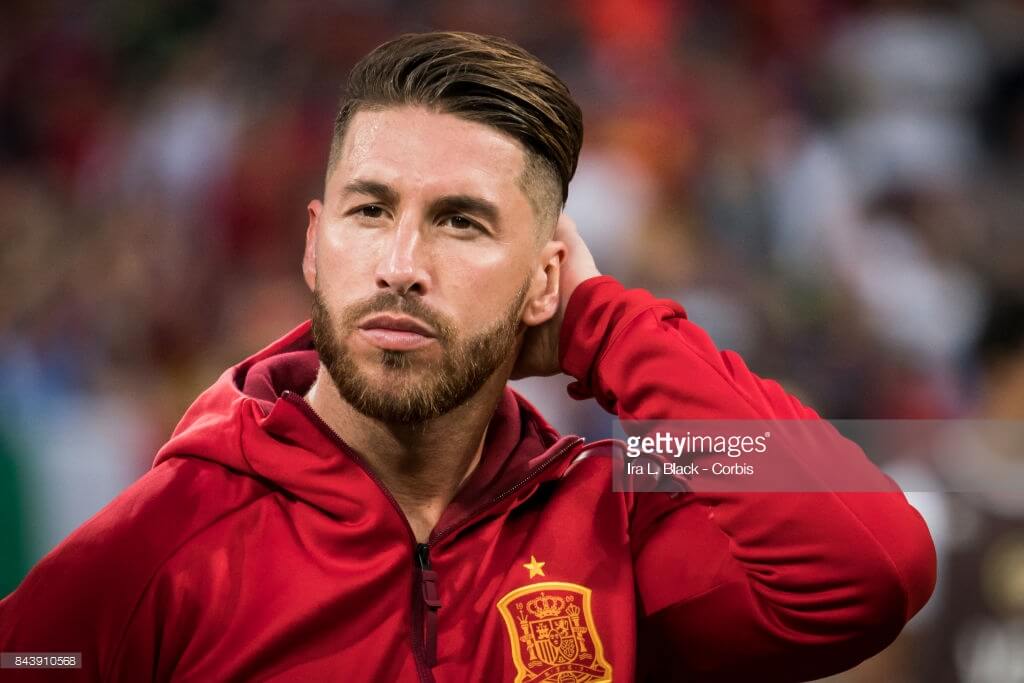 Nuestros hermanos ('our brothers'), as we call them. I doubt they care. Spain has this "we once ruled the world attitude" that really classes them as the biggest b***ends ever. As the Portuguese do!
But, the facts are that they did. As the Portuguese did. It was back in the XV century when the Tordesilhas Treaty was signed and the world was basically divided into half Portuguese and half Spanish. Something tells me they got the better of that! Again! Anyway, whatever happened back then does not translate into football. Historically, they are much better at it than we, as the whole world, including the Portuguese speaking one, ascertains. In this century alone they have 2 Euro and 1 World cups against our lone, but proud, Euro one. I suppose we can't count Brazil's 5 as ours which means their Independence Day suffers from poor timing! Anyway, the good news is that our Euro cup is the most recent one so here's rooting for a trend to be established here.
On to the team and its prospects:
What can we say about the Spanish side that hasn't been said yet? They're great. They're marvellous. They're Picasso and Dalí on the pitch at the same time. They're the next AND the last big thing. But, there's always a but, they are also the one big team to have lost four of their last seven WC/Euro final tournament's games. Fortunately, Zorro, that is, Julen Lopetegui, has come to the rescue. The ex-Barcelona GK has a very short career as a senior team coach. In fact, this is only his second gig at this level, having managed FC Porto for two years before taking the helm of the Spanish national side. Before that he was the national head coach for several Spanish youth sides to great effect wining two U-19 and one U-21 euro cups for Spain. David de Gea, Dani Carvajal, Thiago Alcántara, Isco, Koke, Rodrigo all feature in that U-21 squad (2011) so the manager clearly trusts them. Expect possession play as always but a bit more clinical than usual – they only needed 5 attempts to score a goal in the qualifiers, a statistic that is only bettered by Germany (4.9) and Belgium (4.8).
Final predicted rank: Semis, where they'll lose to Brazil (who once were Portugal – win-win!).
On the fantasy front:
Spain won 9 and drew 1 in 10 qualifying games, scoring 36 and conceding only 3 in the process. One could argue that euro qualifiers are always a walk in the park for the big teams but this group also had Italy who, as a result, got knocked out of the WC. This is a strong side in all positions so expect clean sheets, goals and assists flying in throughout the tournament. In defence, DDG, Pique, Ramos and Alba are all nailed on with only the right back spot up for grabs. Real Madrid's Carvajal is being favoured at the moment from the Spanish media and one would think it's his spot to lose but the up and coming Odriozola's recent form will pose Lopetegui a few questions. Carvajal is recovering from injury to add further doubts to this discussion so keep an eye on this and don't hesitate to buy Odri if he's granted a spot.
On to the midfield and again no one really needs a presentation. Busquets will give you no fantasy points whatsoever but all the others can score at any time. Iniesta is Iniesta and he'll feature in the XI for the majority of games but minutes will be a concern, especially when the games are all but wrapped up. The last spot in midfield will go to either Thiago, Koke or Saul Nigez. One of them will get the nod in the first game and should he respond well he'll keep his place for the rest of the tournament. Further up the pitch Isco and his friend David Silva will be conducting proceedings. Both scored 5 goals in the qualifying rounds, both are obviously capable of double digits in any game and both will be amongst the most expensive players in the game. Costa should be preferred as the lone striker upfront but be not surprised if old Julen decides to play without a recognized forward. He did just that vs Italy in the second game against them in the qualifiers and won 3-0. If that's the case, then young Marco Asensio comes in contention and we all know what he's capable of.
Predicted Line-up: David de Gea; Jordi Alba, Ramos, Pique, Carvajal (or Odriozola); Busquets, Iniesta, Thiago Alcántara (or Koke); Isco, David Silva, Diego Costa (or Asensio).
Morocco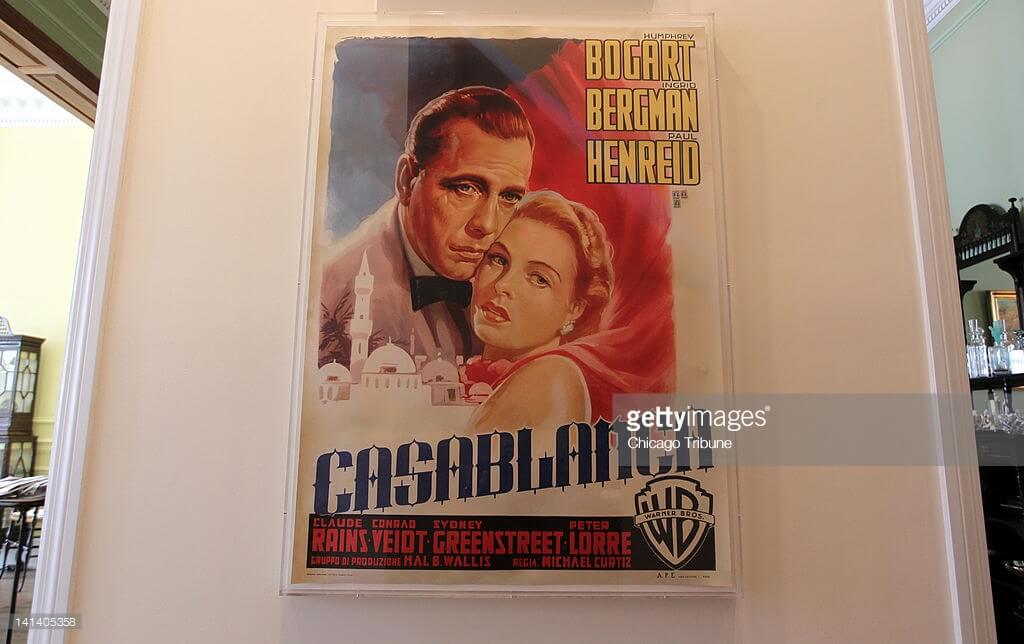 Okay, full disclosure: I'd never seen a game from Morocco until last night vs Slovakia and I must say I´m very impressed. They press a lot and high up the pitch, their players are strong both in the air and on the ball and they have Ziyech in attack, a player I had never heard of but that apparently leads the Ajax team, and Benatia in defence. Surely they have their fragilities but doubt not that both Spain and Portugal will not have an easy game here. They are capable of scoring both from open play and set pieces. What struck me though isn't their attacking prowess but the fact that they kept a clean sheet in all of their 6 games in the third qualifying round, eliminating Ivory Coast in the process. They then went on to organize and win the 5th edition of the African Nations Championship trashing Nigeria 4-0 in the final. And although that doesn't read much in terms of their WC potential – this competition doesn't allow players from non-domestic leagues – it does go to show that under French coach and African football expert Hervé Renard they are in high spirits and will be tough to break.
On to the team and its prospects: Highlights here are obviously ex-Bayern and Juventus CB Mehdi Benatia and the aforementioned Ajax playmaker Hakim Ziyech. The former's career speaks for itself so no need to go there but it's young Ziyech (25) that could interest us managers looking for a potential bargain buy. The Holland born and Heerenveen youth academy Ziyech is a class player with a powerful shot and a good passing ability which translated into 9 Eredivise goals and 17 assists in 34 appearances this season. He's on every set piece for Morocco and he's their likeliest penalty kick taker from what I gathered. One to watch for sure. Other players such as Boussoufa, Belhanda, Amrabat or Boutaib are all capable of scoring the odd goal but yeah you're unlikely to look beyond Ziyech should you want a Moroccan asset.
Predicted Line-up: Munir, Hakimi, Benatia, Saiss (or Manuel da Costa), Dirar; El Ahmadi, Belhanda, Boussufa; Ziyech, Boutaib, Amrabat.
Iran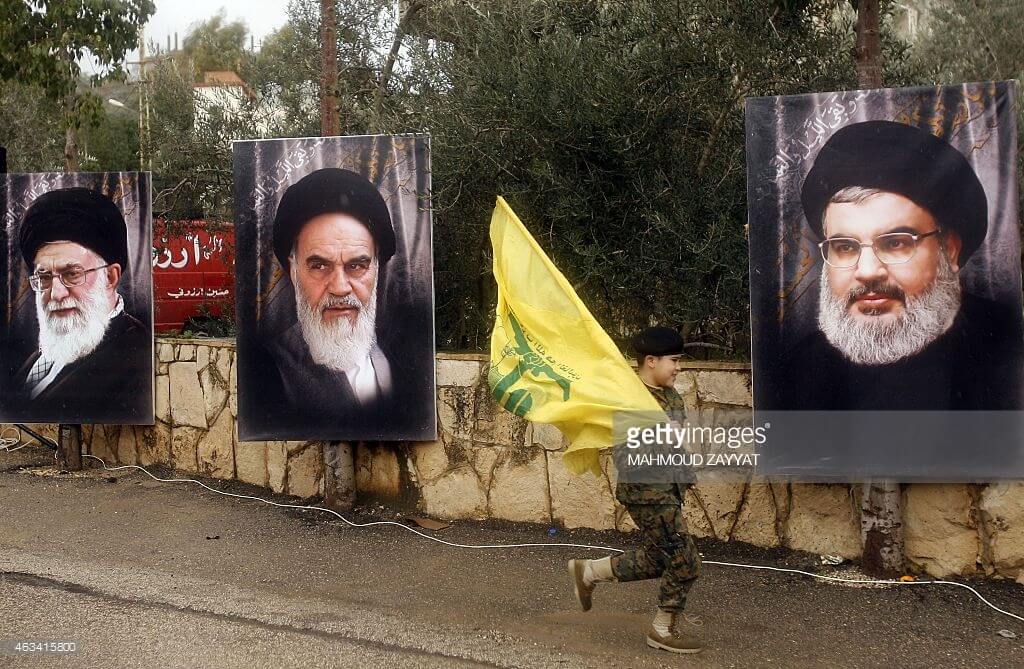 I'll be honest here – I have never seen a game from this squad, except when they lost to Portugal (2-0) in WC 2006 in Germany and even then I wasn't really looking at their team…
One name that springs to mind though is their manager Carlos Queiroz. Fergie's right arm for so many years and Portugal's head coach for the qualifying campaign and indeed the competition itself in South Africa back in WC 2010, old Carlos is well known around these parts. He was a hero for many years after leading Portugal's U-20 to World Cup glory in 1989 and 1991 (there are tapes about it) with the likes of Luis Figo, Rui Costa and Joao Pinto but he recently became a villain after said WC 2010 exploits. He has since done very well with Iran with two consecutive WC qualifications. In Brazil, they tied the first game 0-0 vs Nigeria and then almost held Argentina to just that when the next Maradona to be Lionel Messi came to the rescue on the 90+1 to destroy their dreams. They then lost 3-1 to Dzeko and Pjanic on the third game. Between then and now they lost to Iraq on penalties in the quarter finals of the 2015 Asian Cup and topped their World Cup qualification group ahead of South Korea which is no small feat. This is their fifth participation so they are not exactly newbies and in AZ Alkmaar's Alireza Jahanbakhsh they have Eredivise top goalscorer with 21 goals in 33 matches. Ok, don't get too excited, it's Holland – before him the charts read Jorgensen, Vincent Janssen and Memphis Depay. Rubin Kazan's Sardar Azmoun could also make an impact. At the age of 23 he is Iran's third all-time top scorer with 23 in 31 caps and being used to play in Russia is obviously helpful. He had 5 goals and 3 assists last season in the Russian league and 4 of those goals happened between April and May suggesting a man in form so fantasy points are not out of reach.
Final predicted rank: Group stages, with zero points
On the fantasy front: So, having managed to discuss more about Portugal than Iran in the latter's chapter my advice here is very simple: look elsewhere.
Predicted Line-up: Iran don't have a competitive match since September 5, 2017 so it's difficult to anticipate their starting XI. Having looked at a number of websites and a few of their last friendly matches this is my best guess: Beiranvand; Mohammadi, Pouraliganji, Hosseini, Rezaiean; Ebrahimi/Saeed Ezzatolahi, Dejagah, Haj Safi; Alireza Jahanbakhsh, Amiri, Sardar Azmoun.
Thanks for reading Fantasy World Cup Russia Group B Guide. This article was written by DMC
Previous Articles –
Group stage fixtures in full…