FF247 Fantasy Football Site Team DGW24
Keep the Faith
Welcome to FF247 Fantasy Football Site Team DGW24.
We knew there was a reason we kept ignoring the fact that we had (a) Pope in goal…
We won't claim a masterstroke or indeed divine intervention here, after all he actually caused Vardy to lose 2 points in the process. His 12 and TAA's 10 made up 22 of our 'defences' 25. Our mids got us 19, 10 of those being from Jack the Lad who thankfully we played ahead of Todd the Wrath. Our new signing Ings did what all of our new signings seem to do on their debut for us; he got 2 points. Vardy somehow managed a big fat zero but Jiménez rescued the front line with two goals and 13 points in total.
All in all then a good week which saw us post 59 points and a green arrow to leave us in 92,116th place. Praise the Lord! Or at least the Pope*.
*other religions are available.
Our GW23 Result…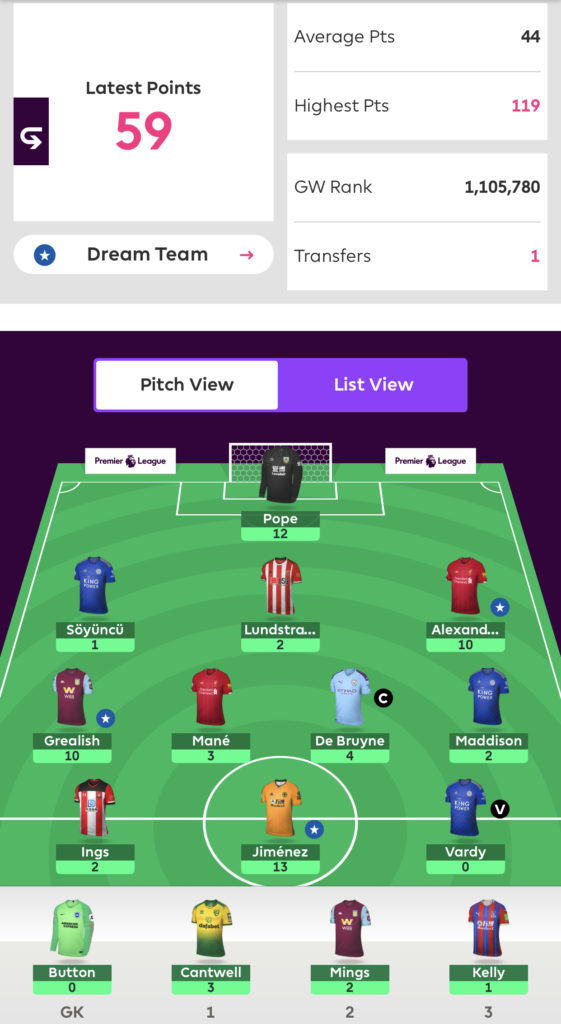 Let's go see what was decided…
Our G24 Transfer(s)
Our Ings transfer may not have worked out immediately but what it did do was leave us room / money to accomodate our 3rd Liverpool asset of choice; Robertson. As planned we have bought Robbo to sit alongside TAA and fingers crossed, Liverpool will keep another two clean sheets this week to make it nine in a row. Given our record of jinxing players, we don't necessarily recommend you copy our move

To confirm then we have SOLD Tyrone Mings and BOUGHT Andrew Robertson
Captain – TRIPLE CAPTAIN SADIO MANÈ
The TC chip has been played after Manè (TC) received three votes, enough to gain a majority and leave the remaining committee members ruefully waving goodbye to the chance to TC TAA. Manè's record this season speaks for itself and a fixture vs West Ham proved too much of a temptation for us.
Vice-captain is TAA (just to placate the two idiots amongst our number).
Our GW24 team in full…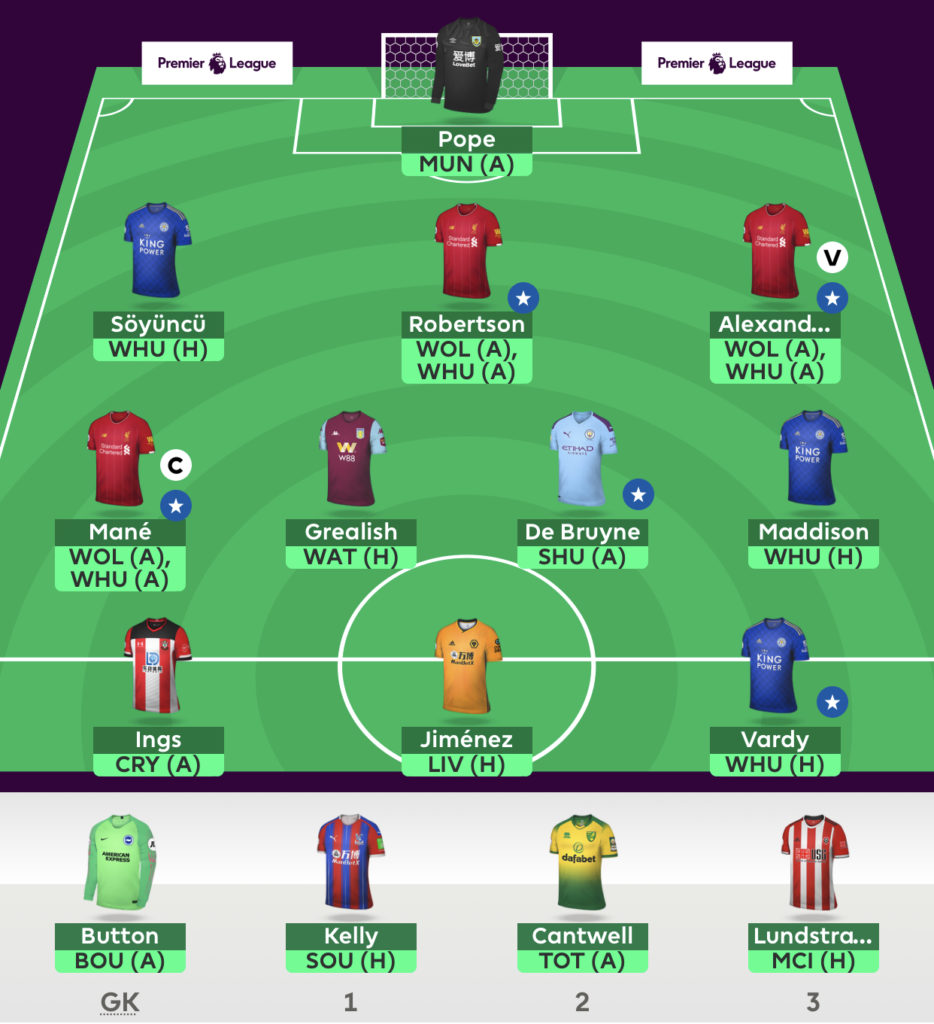 Should you wish to follow the FF247 Site Team's progress you can do so here.
Thanks for reading FF247 Fantasy Football Site Team DGW24
FPL FIXTURE TRACKER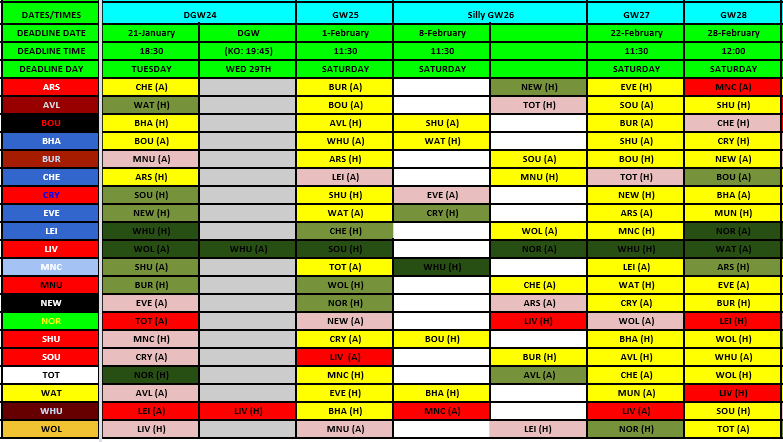 FIXTURE TRACKER LINK
Fantasy Football 247 League Codes: