FF247 FF247 Fantasy Football Site Team GW11
An Englishman, an Irishman and Nostradamus walk into Cash Converters…
Welcome to FF247 Fantasy Football Site Team GW11. Where do we begin? As you may remember from last week's article, we toyed with the idea of selling Kun & Mount for Vardy & KdB. If some of the committee members hadn't (literally) fallen asleep during the meeting we may have made those very transfers, but we'll never know now.
Let's forget about what could have been and concentrate on what did happen. We registered a paltry 51pts which in itself wasn't horrendous and was actually 2pts above the average but it wasn't enough to prevent a 4th red arrow in a row. Anymore and we'll have enough for our very own aerobatic team. We now sit at 181,371st.
We at least got our captain right as Sterling returned 22pts. The only others to return more than two points were Soyuncu (6), Salah (7), Mount (5) and Abraham (5). Lucas Digne chipped in with a -1.
With 2FT's at our disposal we move on to GW11. Is drastic action required to stop our slide?!
Our GW10 Result…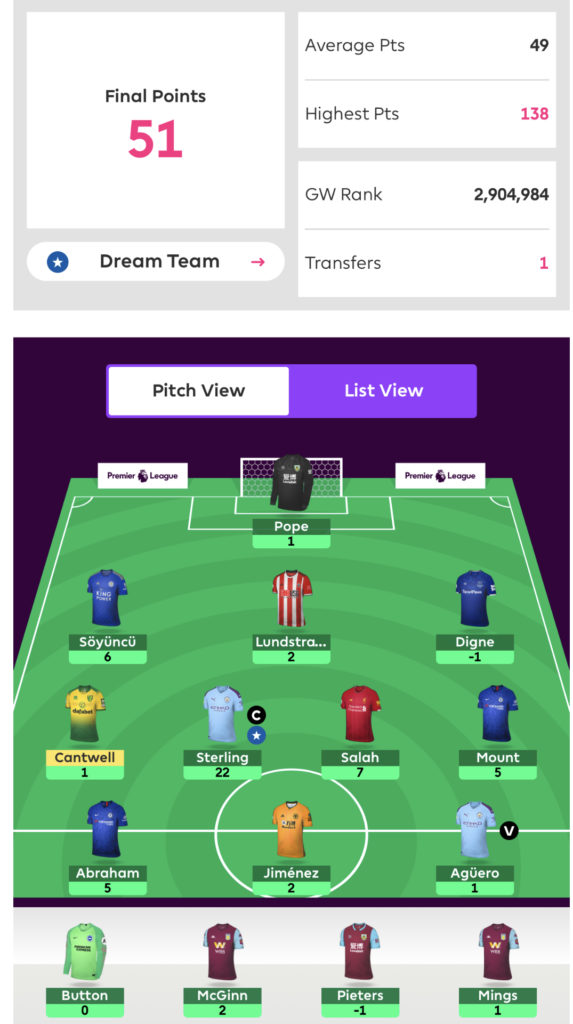 Let's go see what was decided…
Our GW11 Transfer(s)
It seems like Groundhog Day at the moment, every time we land on 2FT's we seem to be scratching around as to how to not actually waste one of them. There were plenty of suggestions but none that actually grabbed the group collective. Digne to Mendy was mooted, as was Kun to Vardy, Martial was mentioned as coming in, Mount was mentioned as potentially leaving. All had their flaws though. The dilemma was probably best summed up as; "For the numpties in our squad we don't have enough (cash) to replace them with decent alternatives".
For the record, the Mendy move was approved for this week, but a look at their respective future fixtures suggested that this was perhaps a one week wonder.
It's difficult to explain what we actually did in the end as it wasn't universally liked but rather got through due to a lack of anything else to do and a sound arguement for doing it. Looking ahead we need a bit of cash, for things like a Liverpool defender and a 'KDB', and so a rather sideways move of Salah to Mane was put forward, simply to begin raising said funds. The argument itself was as follows; "two similar players, pretty much like for like scoring, going into the Christmas period and one is carrying an injury. The other is 0.5m cheaper". The counter argument was chilling in it's Nostradamus style prose; "I'd go with it only I have a terribly nagging Salah hat-trick feeling this week!". Gulp. This already smacks of Vardy-gate Part 2!
To confirm then we have SOLD Mo Salah and BOUGHT Sadio Mane
Captain – Raheem Sterling
Nothing complicated, revolutionary or controversial about this one, Raheem swept up all the votes. We probably shouldn't have to explain why, and therefore won't.
Sadio Mane, our (definitely) complicated, (possibly) revolutionary and (slightly) controversial purchase got the Vice armband, probably just to make those who voted for his inclusion feel a bit better about it all. Before Salah bags his hat-trick…
Our GW11 team in full…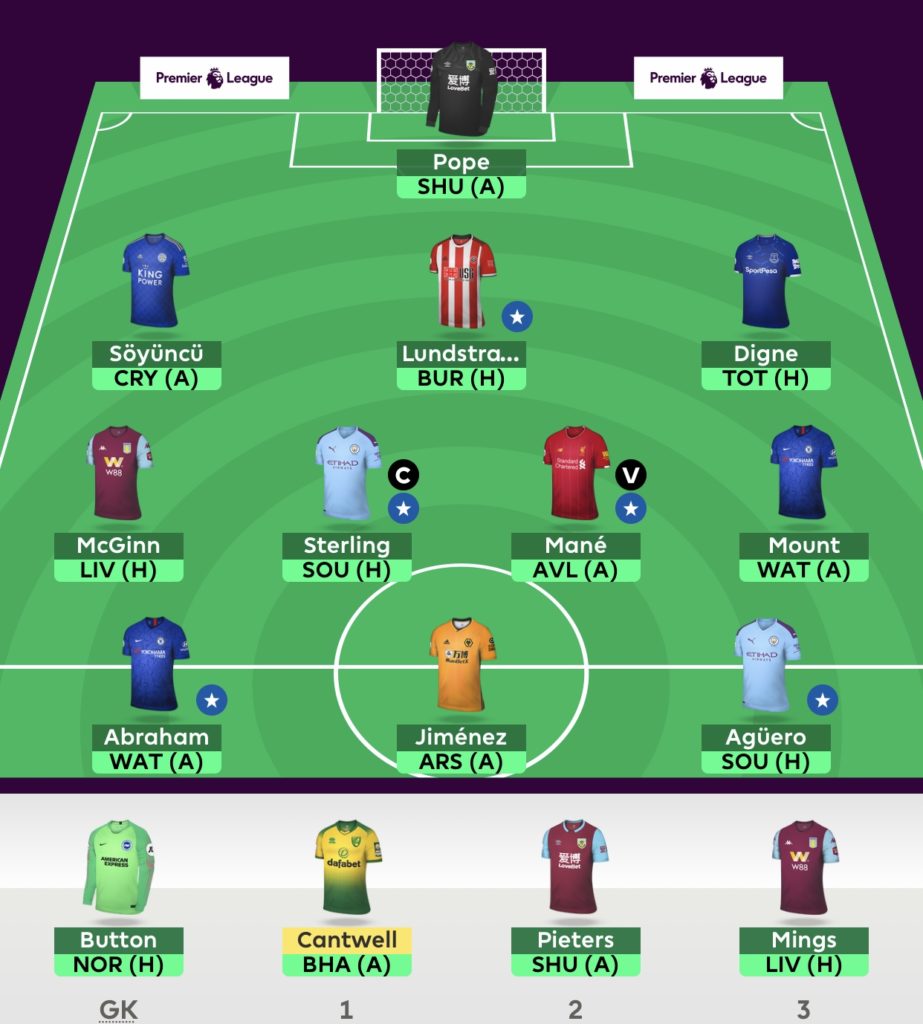 Should you wish to follow the FF247 Site Team's progress you can do so here.
Thanks for reading FF247 Fantasy Football Site Team GW11
FPL FIXTURE TRACKER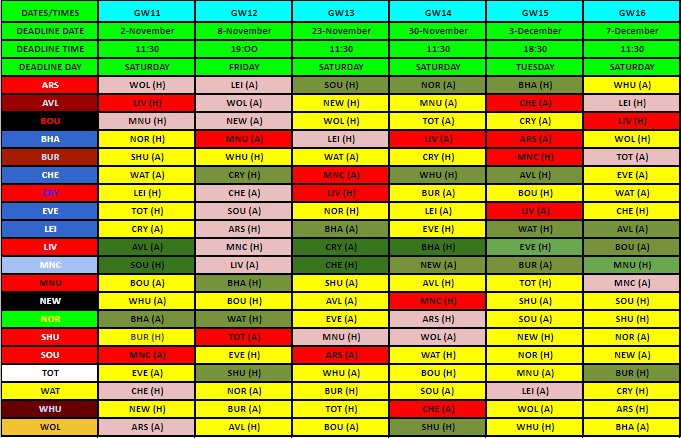 FIXTURE TRACKER LINK
Fantasy Football 247 League Codes: