FF247 Fantasy Football Site Team GW15
MOUNTING ISSUES…
Welcome to the FF247 Fantasy Football Site Team article for GW15. We were left floundering around for either points or poistives in GW14, in what was probably not a vintage FPL week, at least not for us anyway. Trent got us a couple of assists, our Sterling patience was rewarded with a goal, Jimenez got an assist and Captain Vardy a solitary goal. The other 7 all got 2 points or less for a combined total of 13. Which meant that we landed on 47 points, 4 below the average and suffered a small slip in the rankings down to 30,967th. It's all relative though and we have a midweek GW to get back on the horse immediately.
Our GW14 Result…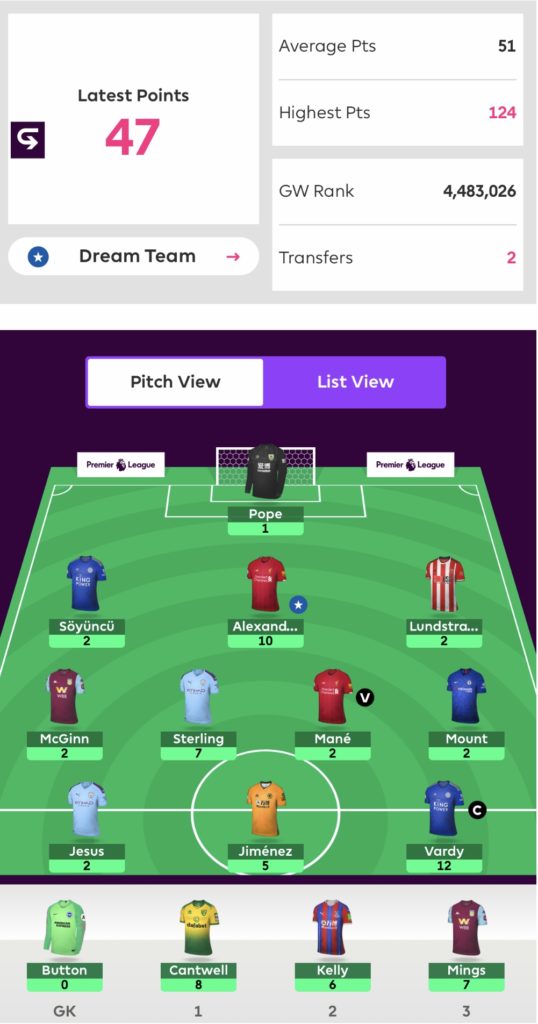 We have 1 free transfer and £0.7m in the bank so let's go see what was decided…
Our G15 Transfer(s)
Mount is troubling us, he's now blanked for 4 in a row and with a succession of games coming up we don't feel confident that he will even feature in them all consistently. Zaha on the other hand looks like he has all the cards right now. He's suddenly come to life again in the last couple of GW's and looks fairly fixture proof throughout Christmas, plus we know he will play, come what may. Maybe he's woken up ahead of the January transfer window but we don't really care about the 'why' bit, we just want the points! It was a fairly unanimous vote.
To confirm then we have SOLD Mason Mount and BOUGHT Wilfried Zaha
Captain – Jamie Vardy
A no-nonsense, no-brainer pick here and he also got a full hand of votes. If only every week was as simple as this. Mane takes the vice-band should something befall Jamie in the meantime.
Our GW15 team in full…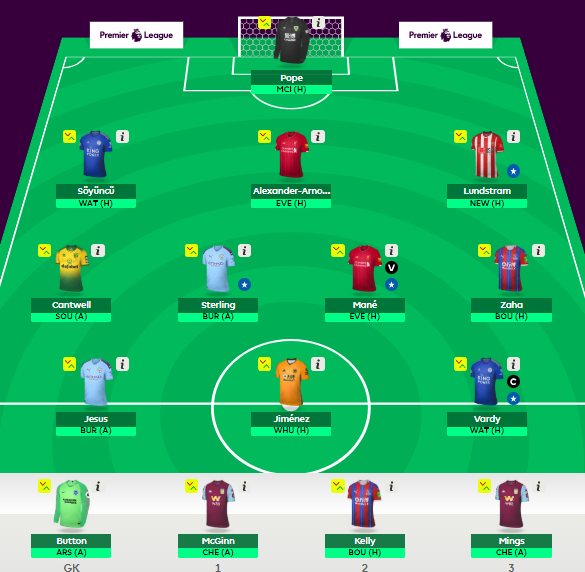 Should you wish to follow the FF247 Site Team's progress you can do so here.
Thanks for reading FF247 Fantasy Football Site Team GW15
FPL FIXTURE TRACKER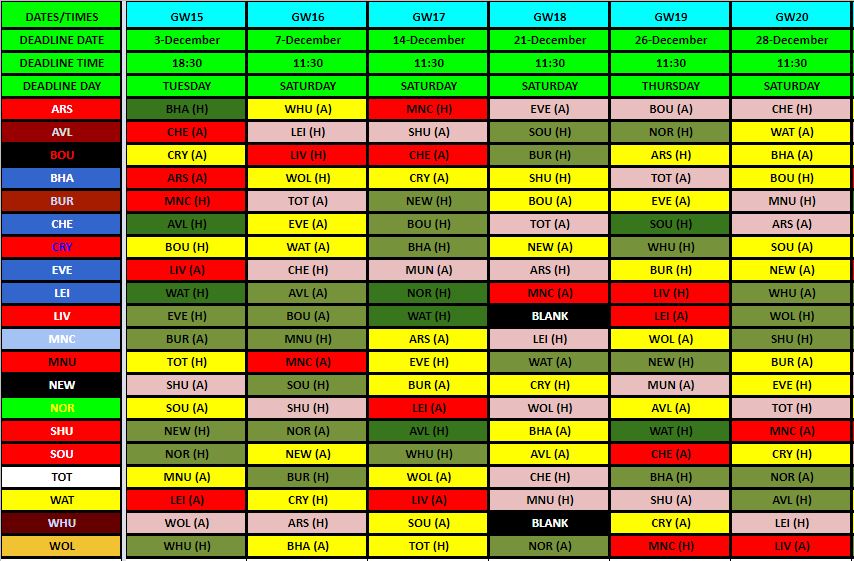 FIXTURE TRACKER LINK
Fantasy Football 247 League Codes: