FF247 Fantasy Football Site Team GW16
Patience is a virtue…
Welcome to FF247 Fantasy Football Site Team GW16. The way these new signings are going lately we are beginning to think we have hired Marcel Brands. Fortunately our results are a bit better than those of a certain Mr Silva so we don't fear for the chop just yet. Zaha was our latest flop and to compound matters we booted Mason Mount out for him, who scored. Naturally. Wilf is a long term acquisition though and we count ourselves a bit unfortunate in that he didn't really get to play his natural game after the early red for Sakho in that match. The previous week's signing was Jesus who flopped on his debut but came good for us this time with a brace and full bonus points, handily reminding us that you don't just buy a dog for Christmas.
As for the rest Soyuncu got us a clean sheet, Trent got all sorts, Mane went on the rampage and Captain Vardy got his now customary goal. All in all this left us with 58 points which meant a smallish red arrow and we now sit in 35,677th spot.
Our GW15 Result…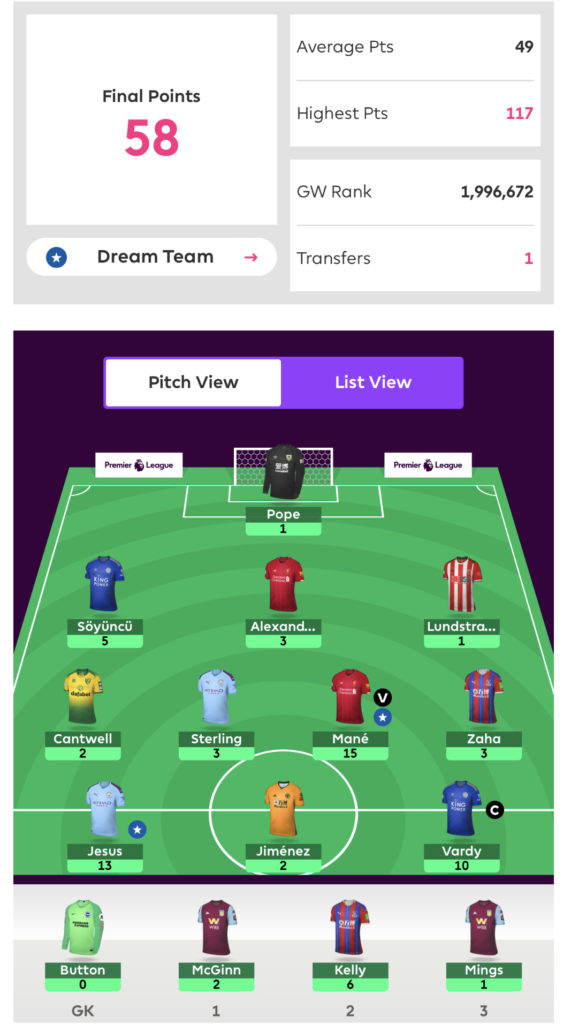 Let's go see what was decided…
Our GW16 Transfer(s)
Going into GW16 we have 1 free transfers and £0.5m in the bank.
Talking of patience… ours has ran out with Mr Sterling a touch. The fact that there are one or two ready made replacements coming to the fore, who also happen to be much cheaper and in much better form, made this a fairly easy decision for us. Raheem now has just a solitary goal in his last 5 games, with just 8 this season in total along with 1 assist and only 7 bonus points. And that's having played 1221 minutes. Deli Alli on the other hand has now got 3 goals in has last 2, 5 in total, 1 assist and 8 bonus points. All in just 629 minutes, a smidgen over half of Sterling's. And he's only 28 points behind him.
To confirm then we have SOLD Raheem Sterling and BOUGHT Deli Alli
Captain – Jamie Vardy
Once again we are trusting Mr Party with our armband. Mane did get one vote but in all honesty we are fearful that he may be the one to get a rest this weekend with his two chums having done so in midweek, especially with Liverpool having a crunch Champions league tie the following Tuesday.
Our GW16 team in full…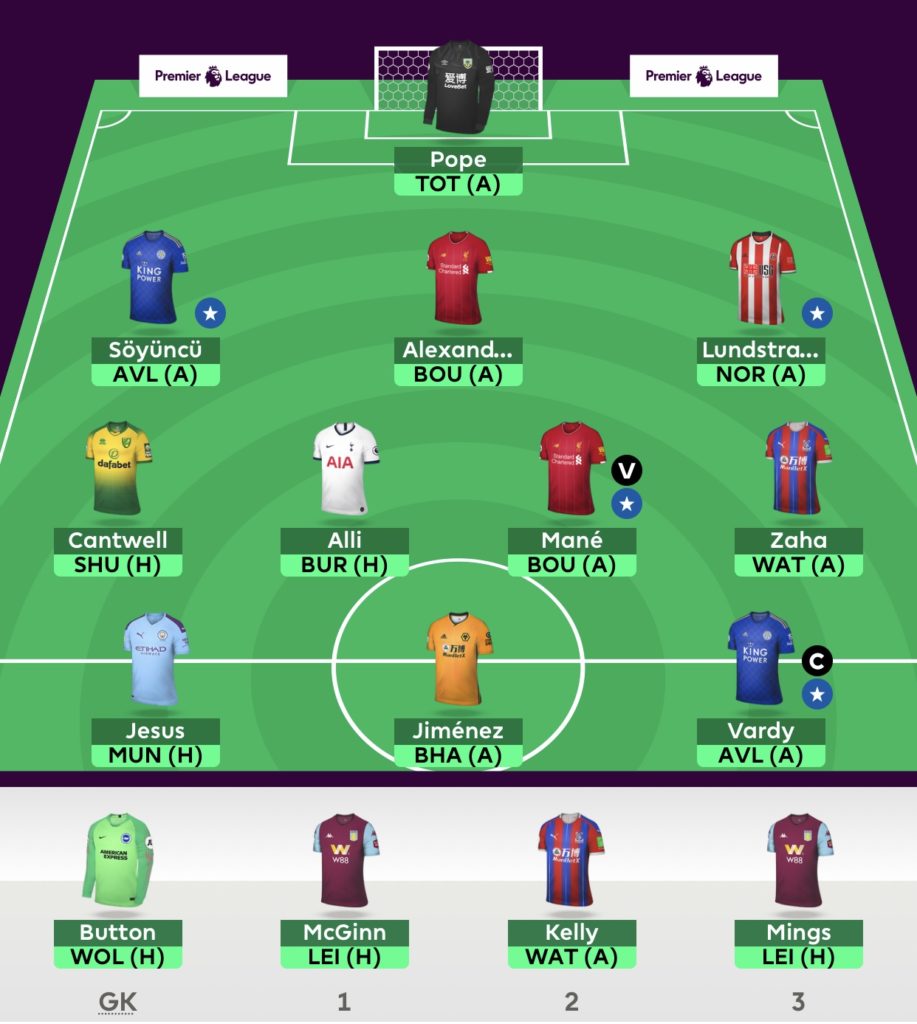 Should you wish to follow the FF247 Site Team's progress you can do so here.
Thanks for reading FF247 Fantasy Football Site Team GW16
FPL FIXTURE TRACKER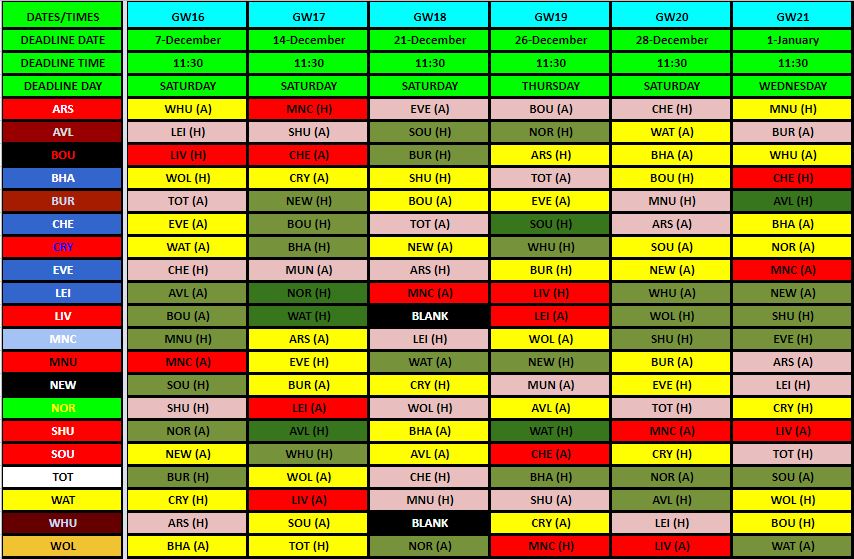 FIXTURE TRACKER LINK
Fantasy Football 247 League Codes: