FF247 Fantasy Football Site Team GW17
Oh come all ye faithless…
Welcome to FF247 Fantasy Football Site Team GW17. Oh dear, we had a bit of a car crash last week, so much so that our score of 51 didn't even beat the average and our GW rank was sub 4 million. You rather sense things aren't going to go well when your keeper concedes 5 but can't even manage a solitary save point. He wasn't alone in his ineptness though as the rest of our defence got 5 points between them, 3 of our midfielders got 4 between them and even Jesus couldn't save us as he got 2. Our only bright lights were our new signing Alli with a couple of assists, Jimenez with one of his own and of course Vardy with his usual haul.
All this saw us drop considerably in the ranks and we now sit 68,920th. Someone is going to get a kicking…
Our GW16 Result…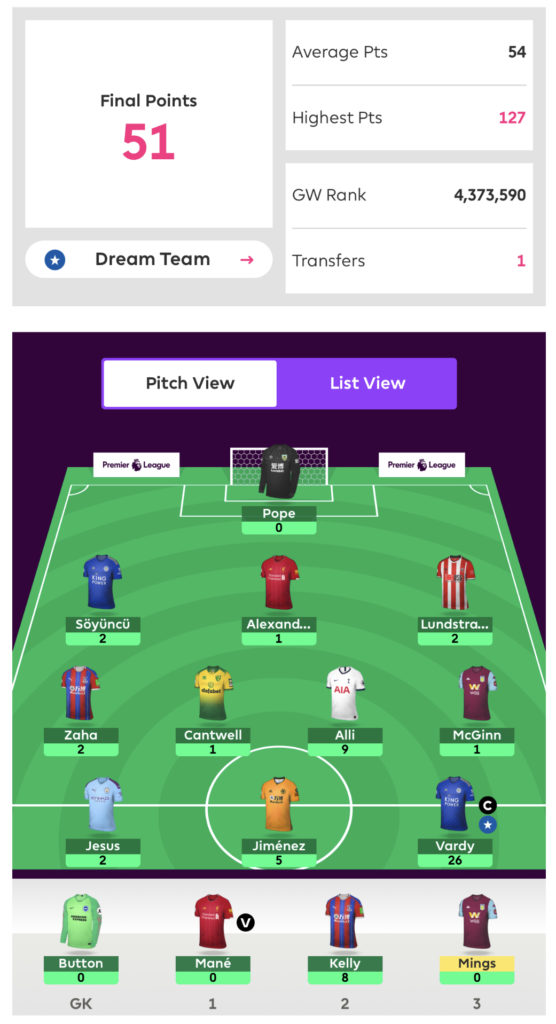 Let's go see what was decided…
Our GW17 Transfer(s)
Armed with a bank of £3.8m we set about righting the wrongs of last week and two targets were quickly established; Rashford and Abraham. Which one to pick was to be as hotly debated as who was to leave. The obvious candidates being either Jesus or Jimenez. A scenario was put forward which would see us take Abraham this week and retain Jimenez for not only this week (Spurs have been leaky under Jose having conceded 2 or more goals in 5 out of 6 of his games in charge), but also for his game against Norwich next week. And all being well he can then depart for Rashford the following week. It's wishful thinking that that is how it will all pan out but we like to have a bit of a plan in place regardless. All of which left Jesus out in the cold. At Christmas too… we are heartless. It also now leaves us with £5.4m in the bank, thrifty lot us.
To confirm then we have SOLD Jesus and BOUGHT Tammy Abraham
Captain – Jamie Vardy
This one was unanimous in that "Vardy (C), Tammy (V)" got all 5 votes, without one iota of debate.
Our GW17 team in full…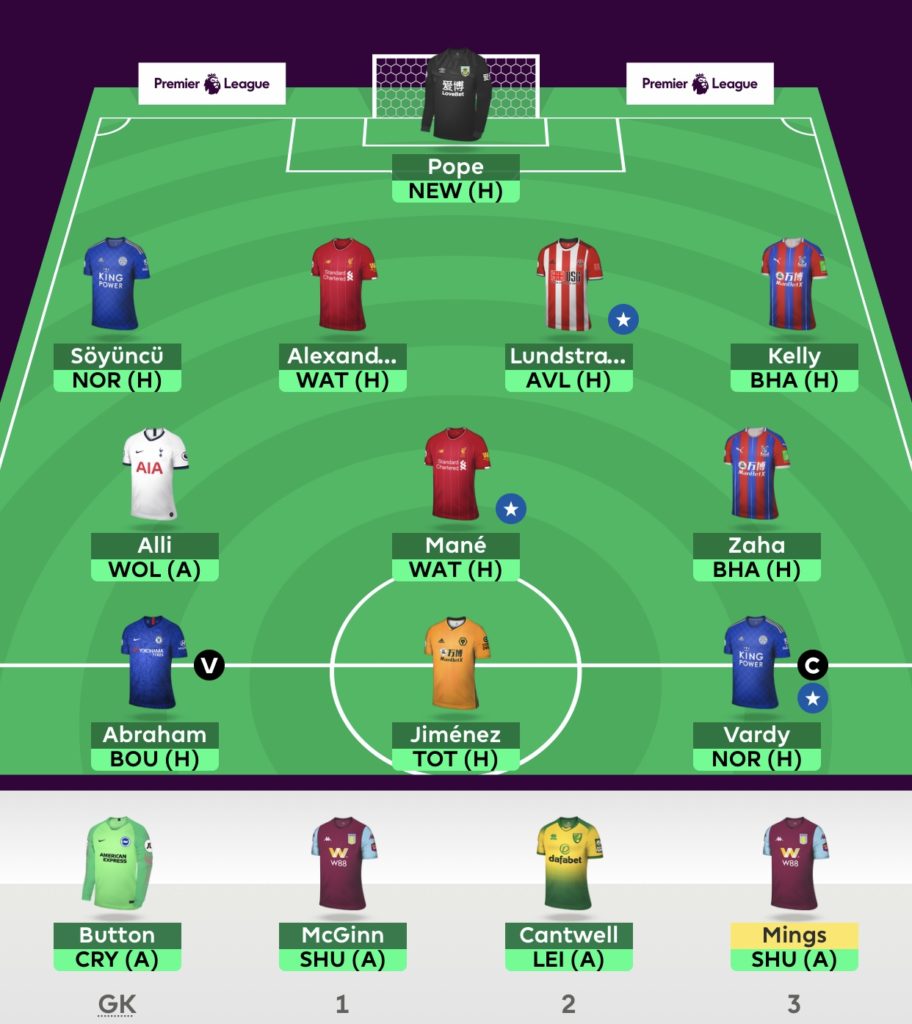 Should you wish to follow the FF247 Site Team's progress you can do so here.
Thanks for reading FF247 Fantasy Football Site Team GW17
FPL FIXTURE TRACKER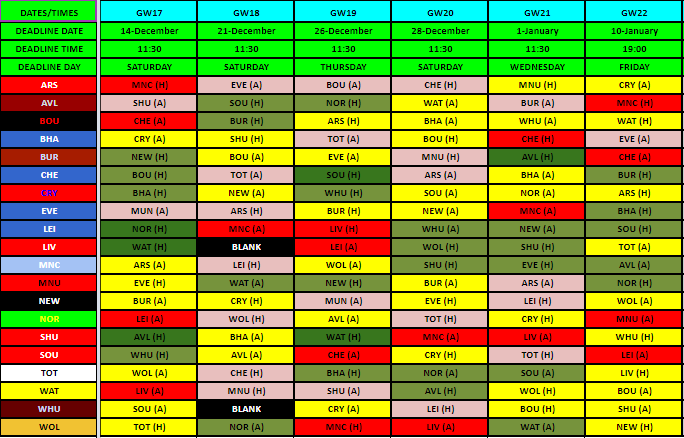 FIXTURE TRACKER LINK
Fantasy Football 247 League Codes: