FF247 Fantasy Football Site Team GW17
Welcome to the FF247 Fantasy Football Site Team GW17. Hi, my (our!) name is Fantasy Football 247. And I took out Mo Salah. For a hit. For Sterling. And Lacazette…. You know things are bad when fictitious 'support groups' start popping up on the site comments. Even worse when you are tempted to actually join one!
It was a strange old week that was. Our defence held us up with 24 of our final 43 points. Alonso and Robertson got clean sheets, the latter chipped in with an assist too, and Doherty continued to defy his alleged status as a defender with yet another poachers goal. Other than that we got a Richarlison goal as our sole contribution from our front 7. The other 6 combined for a grand total of 9 points. Thanks guys! All in all it meant a dreaded and inevitable red arrow which saw us plunge nearly 35,00 places to 71,181st. Ouch! Panic we shall not. Back we shall be, maybe… Let's go see what the reaction was from the shamed committee…
Last weeks result in full…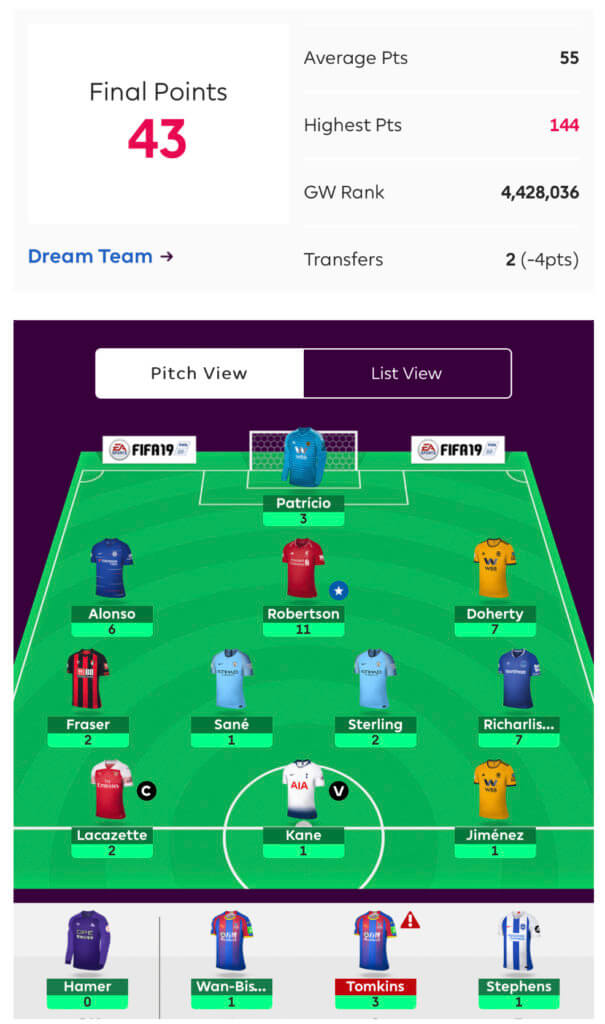 This weeks transfer decision(s)
We enter the week's meeting with 1 Free Transfer and £0.3m in the bank.
After our original committee meeting earlier in the week this was all set to be the most boring article of the season with little more to say than 'we are saving our transfer'. And then Thursday's Europa team sheet rolled in from the Emirates and bloody Lacazette somehow managed to find his way onto it….
You know when that slightly annoying question (only annoying because it makes you recall bad moments and think horrible thoughts) raises it's head on site occasionally – "What's your worst transfer of the season?"… Well, if last week's Salah debacle wasn't quite enough then this might just nail our worst one for the past, present and future. Salah out with a hat-trick, Sterling in with a blank and Laca in for what is now effectively a 45 minute cameo in our team before being shipped out again. All that for a hit too. Genius!
We digress though, finding our Laca replacement was thankfully a painless process and Chicarito was our unanimous vote. His tasty fixtures ahead have been well documented and with Arnie seemingly out until the New Year he feels like a fairly safe bet. He may not be as premium in price as Laca but that doesn't necessarily always translate into FPL points, see Callum Wilson as exhibit A, etc. What that move does do though is also free up funds to the tune of £3.5m. Which may, ironically in the extreme, lead us back to Salah at some point, just to complete our horrendous circle of FPL! Good this game, isn't it?!
Our Captain is Harry Kane
A home game against Burnley seems too good to pass up, especially on the back of any euphoria gained from managing a draw with Barca B. We imagine most who have 'Arry this week will opt for the same. It should be said though that Raheem Sterling got a vote (and a bit) and as such ends up with our vice captaincy should Kane inexplicably disappear again.
Our team in full…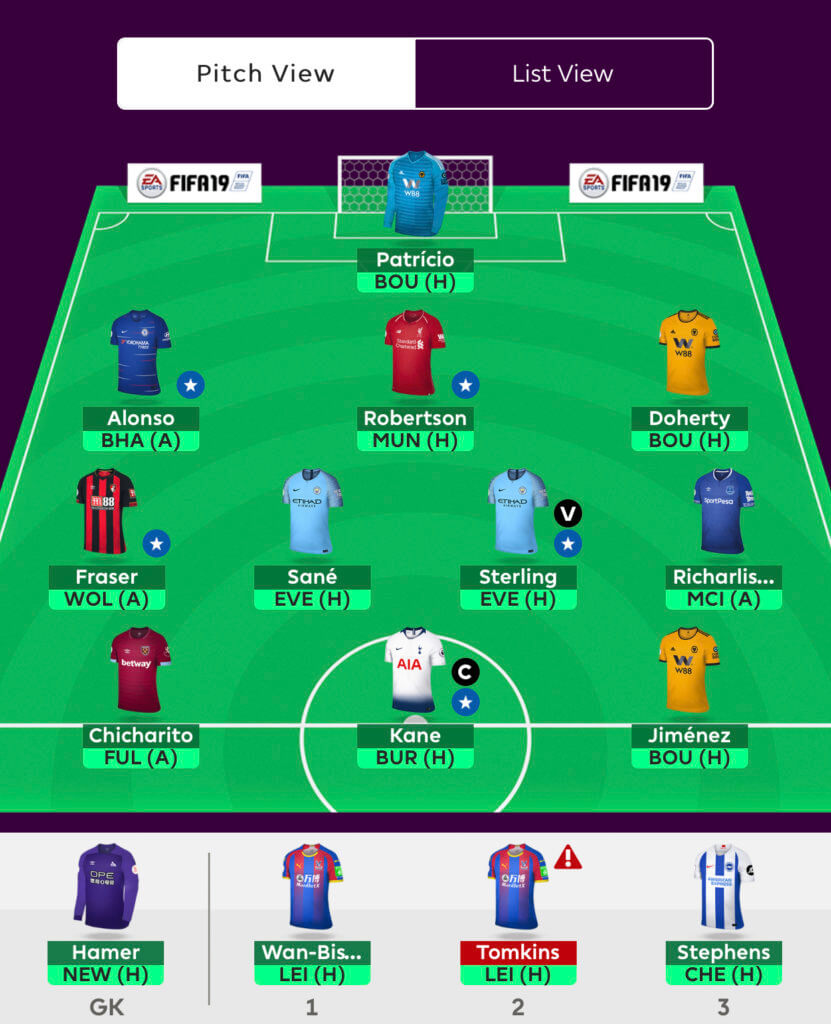 Thanks for reading FF247 Fantasy Football Site Team GW17
FPL FIXTURE TRACKER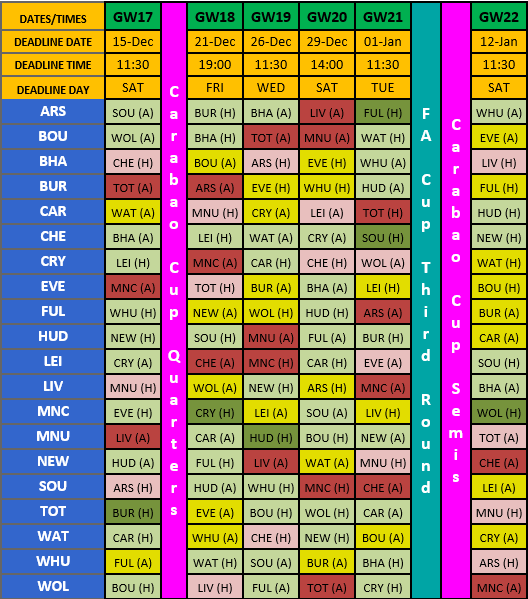 FIXTURE TRACKER LINK
Welcome to our Fantasy Football leagues section.
The League Codes for FF247 for the 2018/19 season are as follows –
Thanks to our friends Follow @ff_surgery and please give them a follow.