Well, well, well – 82 points scored in GW1 with 37 of those points coming from our 3 playing defenders. Robertson, Shaw and Mendy all performed heroically with bonus points flying all over the place! Richarlison's brace was also most welcome while Salah chipped in with his customary goal. Firmino provided an assist but with Liverpool scoring four we may have expected more. The rest of our number were 2pt bums, while like many other managers, we left Wan-Bissaka's 12 points on the bench.
Overall we are delighted with the start, overall rank means nothing at this stage.
Last Week's Result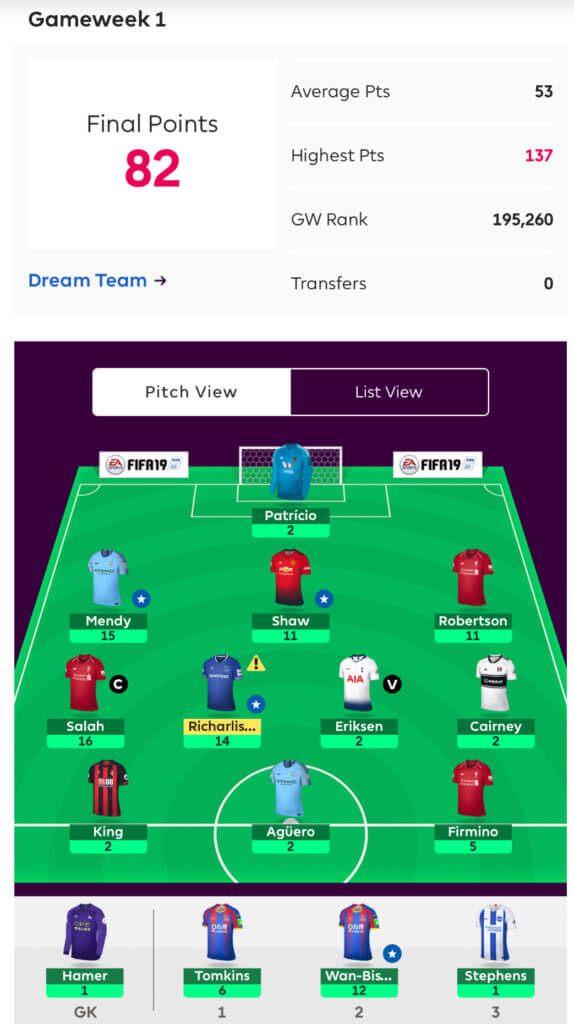 What have we done this week?
Like many of you we have decided to sit on our hands this week and roll our transfer over. To be honest this was always the plan and it would have taken a significant injury to one of our players to have forced us into the transfer market. Thankfully we didn't own KDB! Two transfers next week coupled with the 0.5mln we have stashed in the bank should give us an element of flexibility. We will be paying close attention to both Cairney and King this weekend as neither impressed in GW1.
The Team In Full…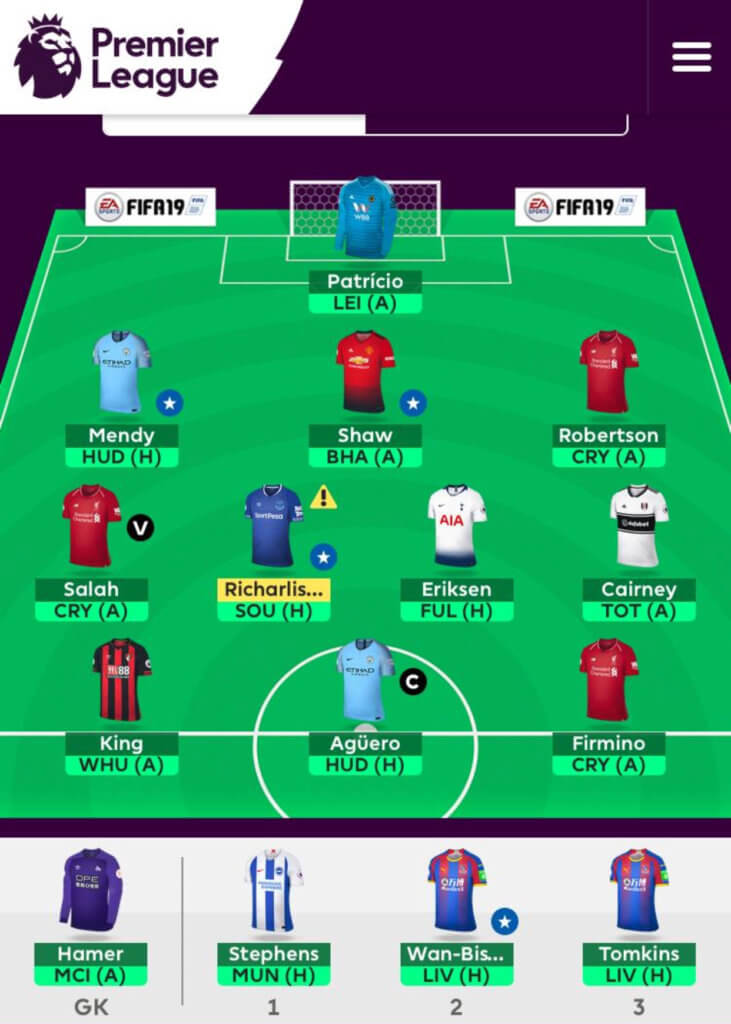 Captain – Sergio Aguero
Unlike last week we were actually forced to take a vote this week. As you can see Aguero came out on top but only just. He carried the vote three votes to two over Mo Salah. Of course there is the chance that Pep will start Jesus over Kun but we believe that to be unlikely and a home game against Huddersfield is too good an opportunity to turn down.
You can follow the site teams progress all season by clicking here
Thanks for reading FF247 Fantasy Football Site Team GW2
FPL FIXTURE TRACKER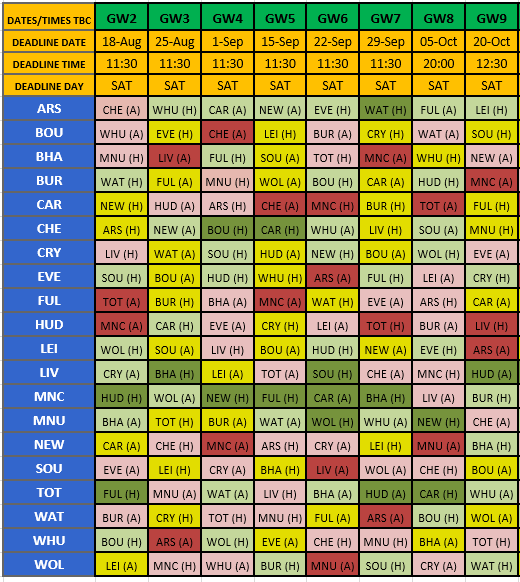 FIXTURE TRACKER LINK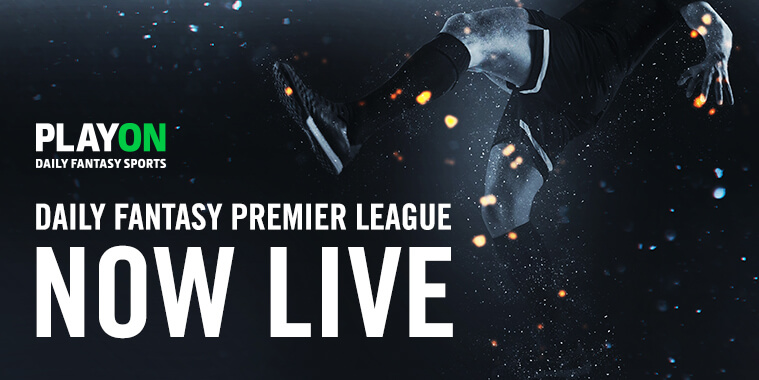 Now that the FPL season has kicked off, we've partnered with PlayON to help you win your share of thousands in guaranteed cash prizes each week over the course of the season.
PlayON is running a £1,000 guaranteed game this Saturday. The game costs £11 to enter, with PlayON having a bonus offer available for new Fantasy Football 247 users: sign up and deposit £22 or more and you'll receive a free £22 bonus entry into another contest.
Click here to create your PlayON account and claim your free bonus entry.
If you need help with your lineups, be sure to check out PlayON's Daily Fantasy Premier League Preview for the analysis and expert picks you need this weekend.
Pick your team now for the £1,000 guaranteed game and don't forget to claim your free £22 bonus entry after you deposit.

Welcome to our Fantasy Football leagues section.
The League Codes for FF247 for the 2018/19 season are as follows –