FF247 Fantasy Football Site Team GW26
Welcome to FF247 Fantasy Football Site Team GW26.
I love it when a plan comes together…
More pertinently; a hit, 'I love it when a hit comes together…' That was the rallying cry from one of our panel on Saturday night and thank goodness that we did it. It's difficult to put a number on how many points it gained us, or conversely how many it would have lost us had we not done so, mainly because we don't know who we would have captained instead. A sliding doors moment, if you like. Or the Butterfly Effect. We can hypothesise all we like and come up with scenarios of having captained Vardy or TAA but the fact of the matter is that we would have come up well short either way. Salah was only one element of last weeks 'hit' though, the fact that Lascelles came in and kept a cleanie was equally as satisfying, especially so that Soyuncu (going the other way) conceded two.
As for the team itself, Salah aside, it was a one way street between defence and attack ; our defence (and keeper) got us a very rare clean sweep of clean sheets for a combined 18 points. Our other six attackers amassed 11 points between the 6 of them.
All in all then it was a satisfying haul of 67 points which saw a green arrow and a rise of 22k places leaving us in 106,713th place overall.
Our GW25 Result…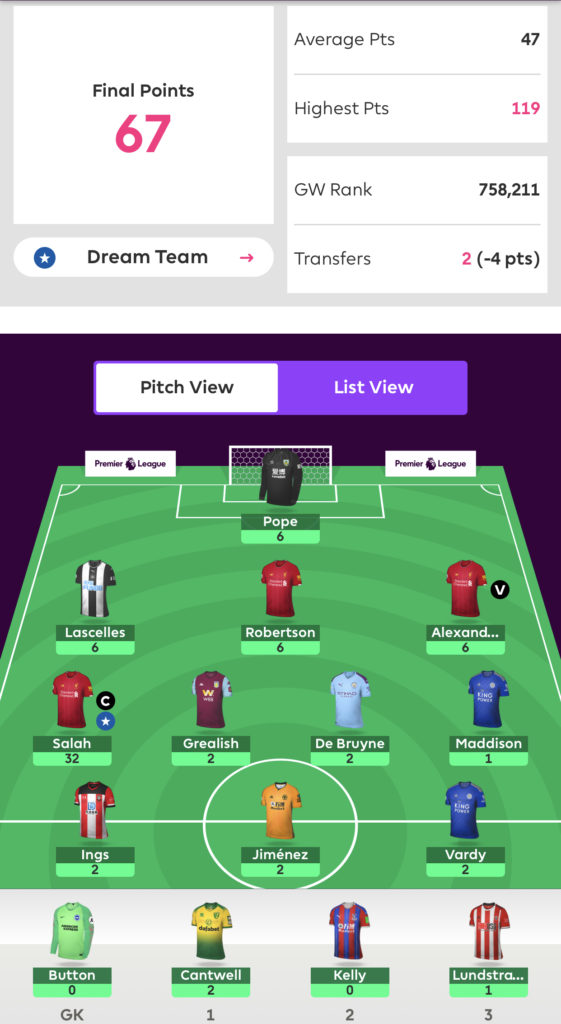 Let's go see what was decided…
Our GW26 Transfer(s)
The one area of our squad that looked somewhat suspect this week was our defence, given that our newbie Lascelles goes to Arsenal and Kelly and The Lord appear to be out of favour. Unfortunately, our funds or lack thereof, dictated that The Lord had to go. Sad we know, but ruthless we are and it was just left to decide whether to buy a fellow Blade or Jack Stephens of Southampton. Both teams have good fixtures going forward but it was Saint Jack who won the vote, mainly because Southampton play in GW28 and Sheffield United don't.
To confirm then we have SOLD The Lord and BOUGHT Jack Stephens
Captain – Mo Salah
The captaincy vote was just as straightforward – Salah's trip to Norwich was too good for our conservative committee to ignore. Salah returned 12pts when Liverpool hosted Norwich in GW1 – a similar result in GW26 would be sweet.
Our GW26 team in full…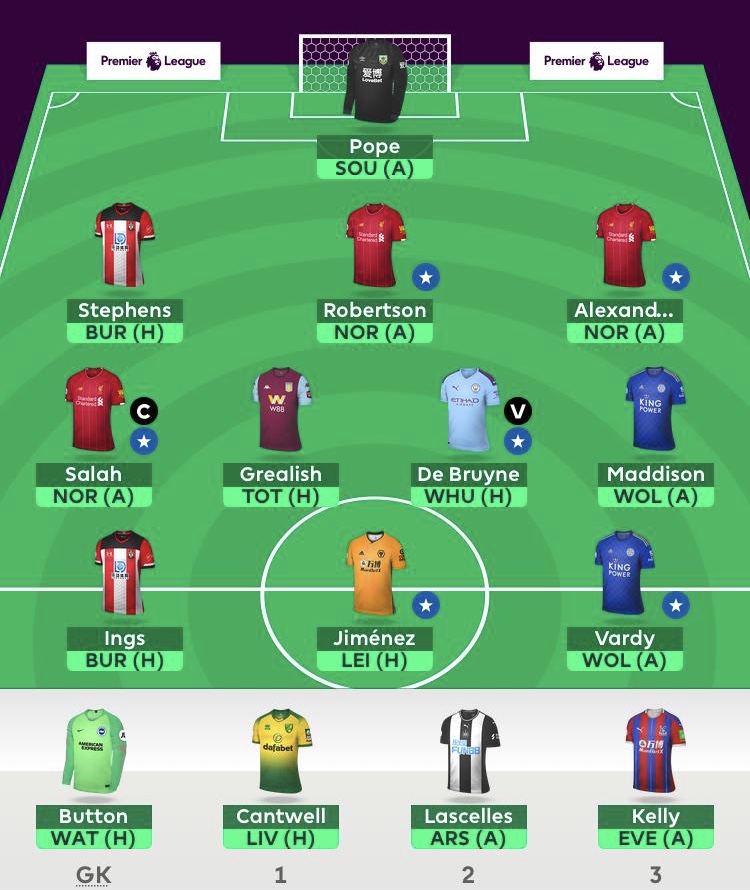 Should you wish to follow the FF247 Site Team's progress you can do so here.
Thanks for reading FF247 Fantasy Football Site Team GW26
FPL FIXTURE TRACKER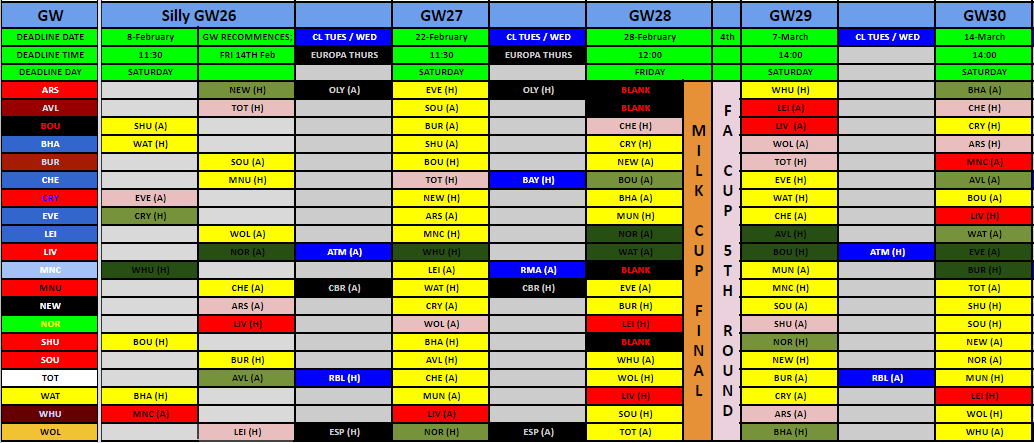 FIXTURE TRACKER LINK
Fantasy Football 247 League Codes: