FF247 Fantasy Football Site Team GW28
Welcome to FF247 Fantasy Football Site Team GW28
Happy Days…
Up and down we go, this week saw a small green arrow, which simply restores the damage we did last week, which destroyed the good from the week before. You get the picture, basically we are stuck hovering around the 100k mark, 103,391 now to be exact. GW27 saw us end up on 58 points and a rise of about 17k places, which ironically was the exact score we recorded in GW26 which saw us plummet a similar amount. FPL, eh…
As with most people this week we had to wait until Liverpool played on Monday to fill our points bag, which probably made little difference really, but for the record our trio brought us 28, which was just shy of 50% of our total. Elsewhere Pope and Stephens returned clean-sheets, meaning all of our backline brought us something positive this week, combining for 15. Jimenez got us a goal. The rest (KDB, Maddison, Grealish, Ings and Vardy) did sweet FA between them.
Our GW27 Result…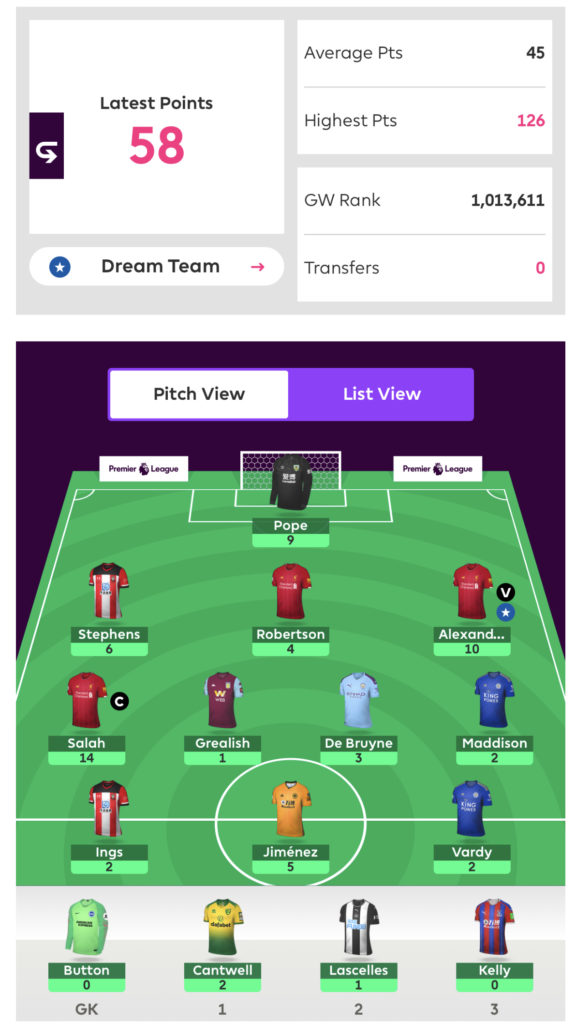 Let's go see what was decided this week…
Our GW28 Transfer(s)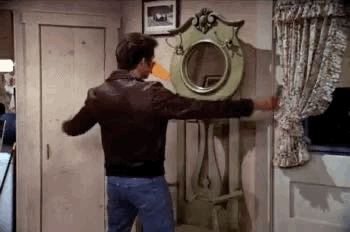 We must have planned this blank GW out well because when we first reviewed our team ahead of this week we did a collective Fonzie! If you're too young to know what one of those is just google 'Fonzie & mirror'…
It was so well set in fact (certainly in that it actually contained 11 players…) the first suggestion was to carry our transfer over. But then we noticed we already had two of those bad boys and rather than waste one we looked for some deadwood to sacrifice. Martin Kelly stood out as he's been injured / has lost his place. The only problem then was that we had just £0.1m in the bank and pickings are slim at that particular end of the Kelly market.
So much so that Taylor of Burnley was the only realistic option. In his favour he actually plays, to his and our detriment it would mean a bit of a double up at the back with our goalie being Pope. But that may be no bad thing given their fixtures and recent defensive resurgence. What swung it though was that he definitely has a fixture in the loomingly large blank GW31. Now, we may decide to use our Free Hit for that one but we may as well prepare regardless in case we decide not to.
To confirm then we have SOLD Martin Kelly and BOUGHT Charlie Taylor
Captain – Mo Salah
'If it's not broke don't fix it'. That was the main argument in favour of sticking with Salah this week. That and Watford. For the record Vardy did also garner a vote and Ings got an honourable mention as a potential Vice Captain. Vardy will wear the latter should something befall Salah.
Our GW28 team in full…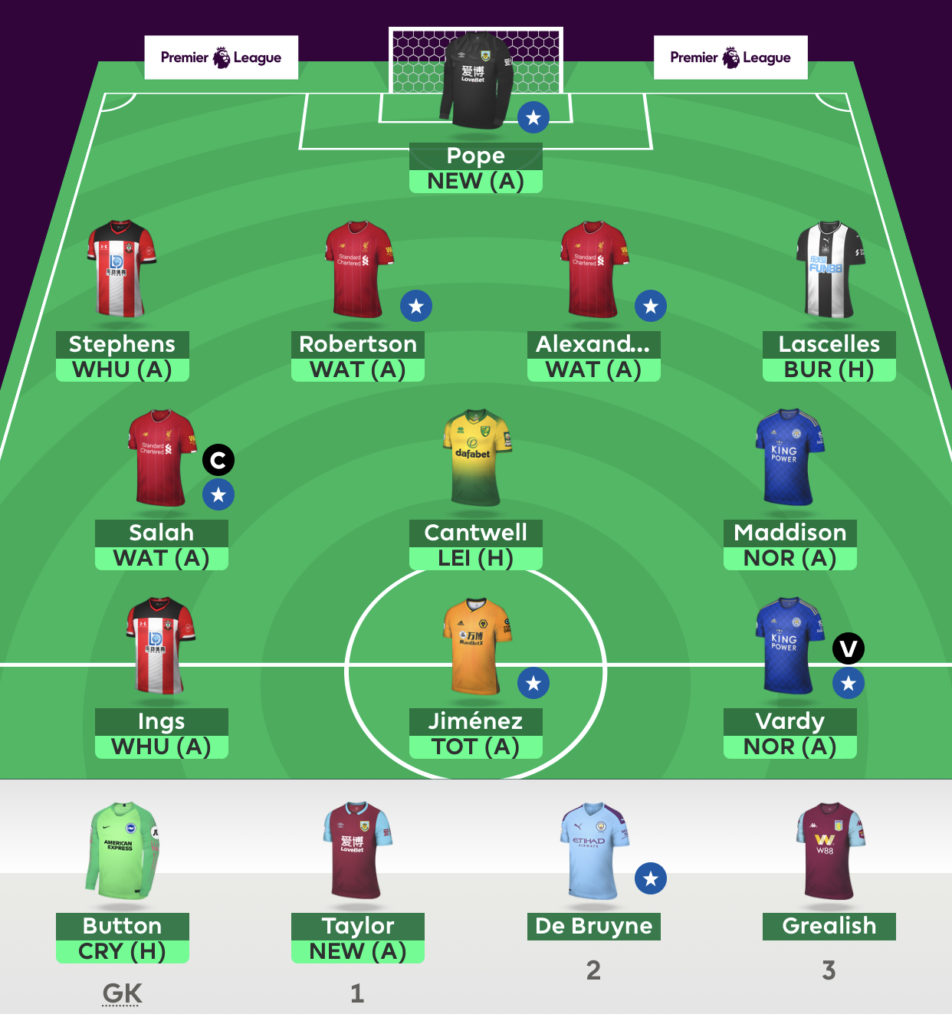 Should you wish to follow the FF247 Site Team's progress you can do so here.
Thanks for reading FF247 Fantasy Football Site Team GW28
VOTE ON THIS WEEK'S CAPTAIN POLL GW28
FPL FIXTURE TRACKER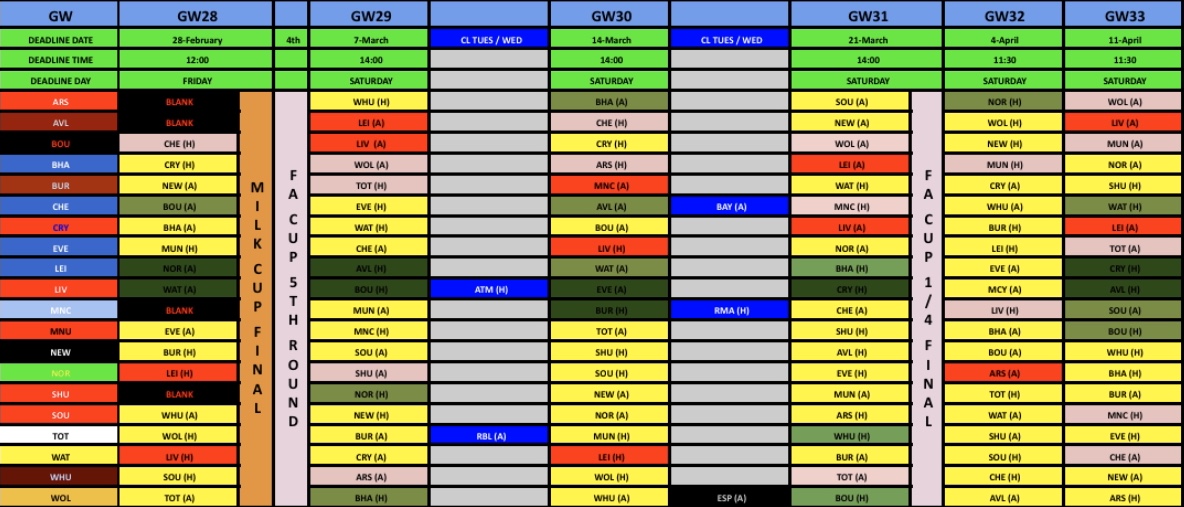 FIXTURE TRACKER LINK
Fantasy Football 247 League Codes: