FF247 Fantasy Football Site Team GW37
Welcome to FF247 Fantasy Football Site Team GW37.
Bend over for Callum Wilson
We had a decent GW36 in the end, having belatedly played our Bench Boost, and we ended up with 114 points; 45 above the average and a rank rise of over 5k to land in 7,129th place. The question over the piece though was really just whether we would have been better sticking with the original plan of BB'ing in GW35 and TC'ing in GW36. Surely none of our committee would be anal / bothered enough to go and check?! Well, apparently… oh yes they bloody well would!
Apparently then, had we BB'd in 36 we would have got an extra 16 points (allowing for the (then) proposed transfer of Callum Wilson in and accounting for no TC points). This week we would have gained 19 from the Salah TC, lost the 14 on the bench and gained the exact same back from having Callum Wilson.
All in all then we lost 35 points. Now of course surely none of our committee would be anal / bothered enough to go and check what that translates to in lost rank would they?! Of course they would! Apparently…. an extra 35 points would see us at approximately 2,589th.
Onwards and upwards and all that though. We had 1FT and zero in the bank, let's go see what the committee decided to do this week…
Last week's team in full…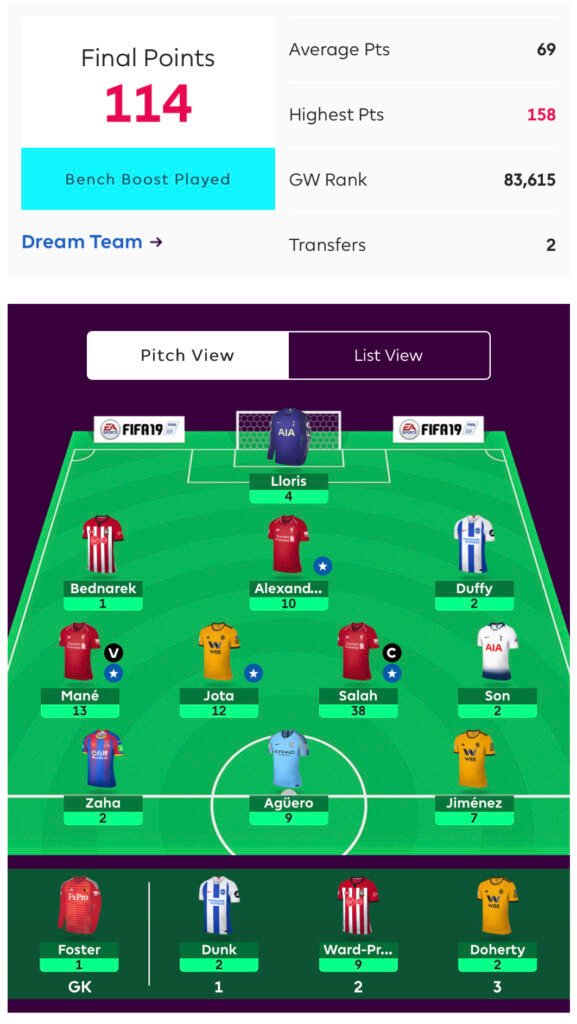 Our Transfer decision for GW37
It came down to a straight choice between simply doing nothing, which was the early favourite, or taking a chance that Man United may decide to pluck up their ideas for the last two and take the opportunity that the fixture scheduling has kindly handed them. As it turned out a late 'Pogba for Son' shout won the vote. With Lukaku seemingly out (or strugglimg at best) it may be that Ole is forced to go back to the youthful and pacey front three which served him and them so well early on in his tenure. This also seems to suit Pogba too and so we are hoping he can turn it on a couple more times this season. Or failing that, that they get a couple of penalties again!
Our Captain for GW37 is Sergio Aguero.
New recruit Pogba did get a vote but it wasn't enough to stop Aguero and his title pursuit getting our armband for the Monday night Late, Late Show.
Our Team In Full For GW37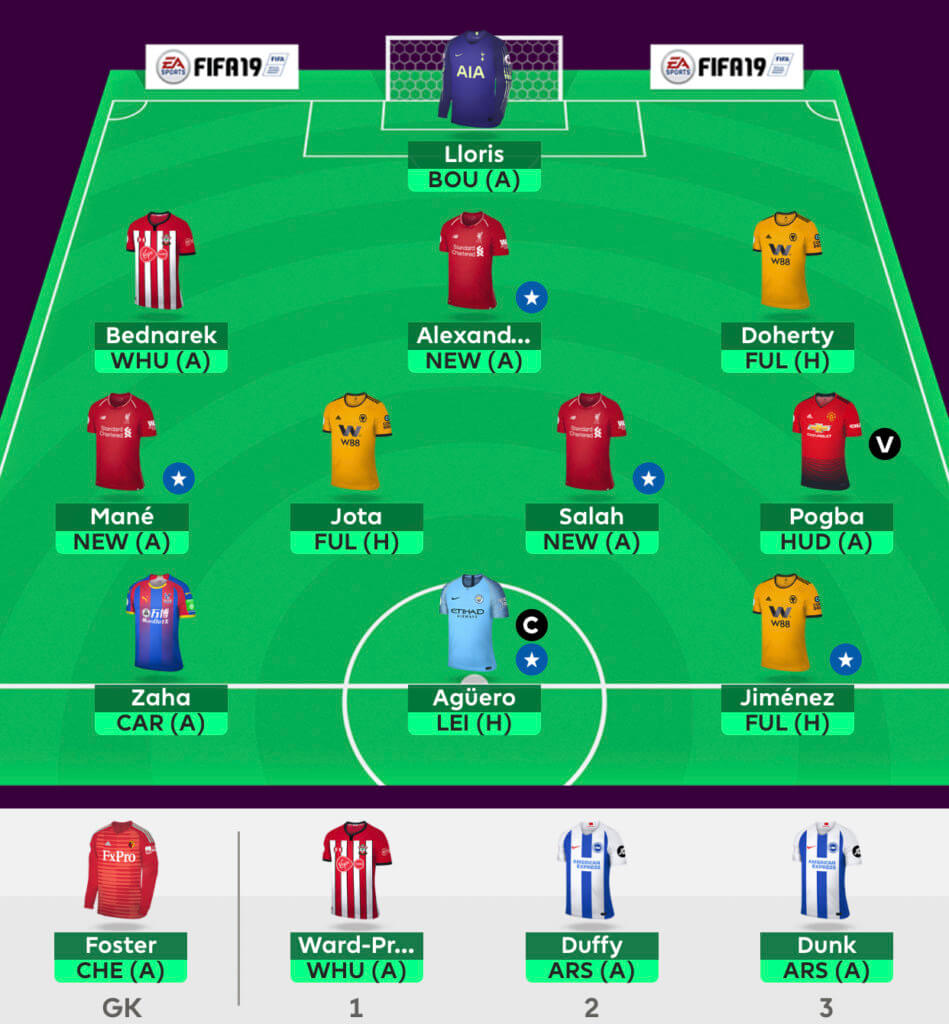 You can follow the site teams progress all season by clicking here
Thanks for reading FF247 Fantasy Football Site Team GW37
FPL FIXTURE TRACKER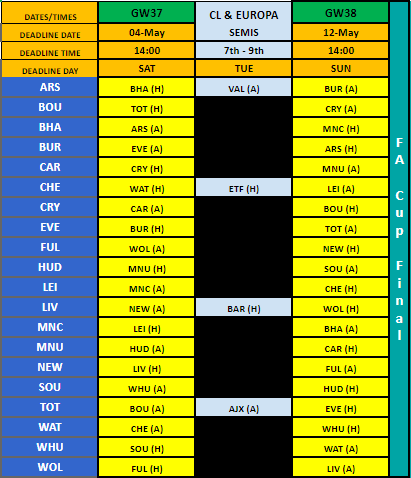 FIXTURE TRACKER LINK
Welcome to our Fantasy Football leagues section.
The League Codes for FF247 for the 2018/19 season are as follows –