Green arrows, we see green arrows! Our 62pt haul has lifted us to 134,896 from 283k. Good progress. Our defence was again the highlight with Robertson's clean sheet and Alonso's assists – both also scored maximum bps while Mendy chipped in with a single bonus point despite conceding at Wolves. Salah capo was ok, could have been more, but he is solid again. Josh King even scored for us and Tom Cairney and Firmino got involved with an assist each. Hamer, Kun and Mkhi did nowt and we won't even name the brainless Everton midfielder.
Last Week's Result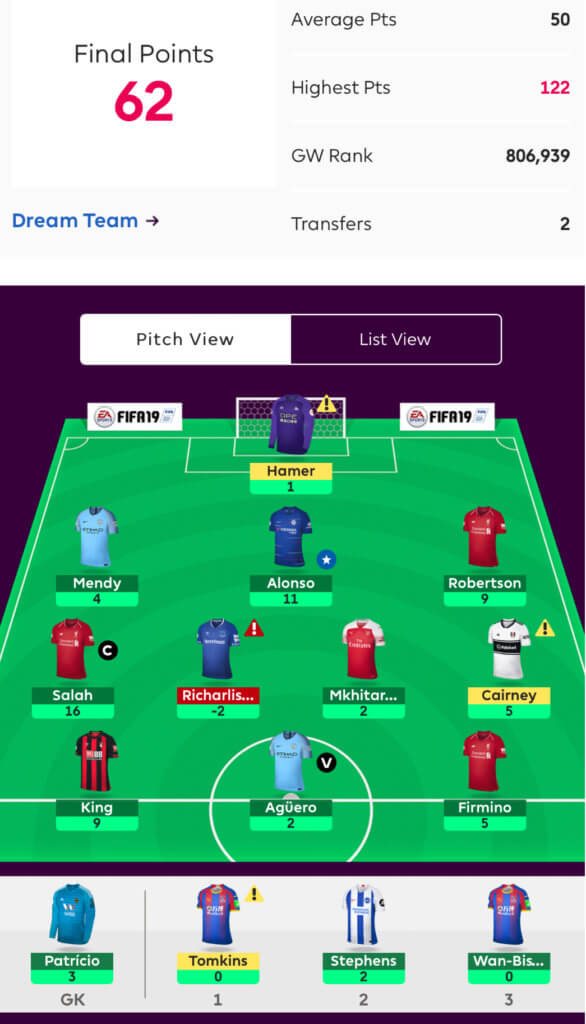 What have we done this week?
Sold Richarlison; Bought Lucas Moura
Ah, that surprised you, didn't it? You were all expecting we'd make the obvious and boring move to Walcott. Yes you were. Admit it. Why not Walcott? Good question and one there's no obvious answer to. Only one of the management team voted for young Wally and even he wasn't 100% committed to the idea. Truth be told, we've all been burned by Walcott in the past. A certain Colombian will attempt to say that he suggested we get Hazard but having checked back through the minutes of our many meetings this week and we can find no evidence of such a suggestion.
Back to Lucas Moura. Why did we buy him? Because he's not Theo Walcott! In fairness to him, he's scored three in his last two games and while United were poor on Monday night Spurs were quite impressive and are ultimately a better and more attacking side than Everton. We certainly wouldn't blame anyone for going down the Wally route, he does after all have two good looking home games coming up. Pedro was mentioned too but didn't get any concrete votes. Moura did and so he is in.
The Team In Full…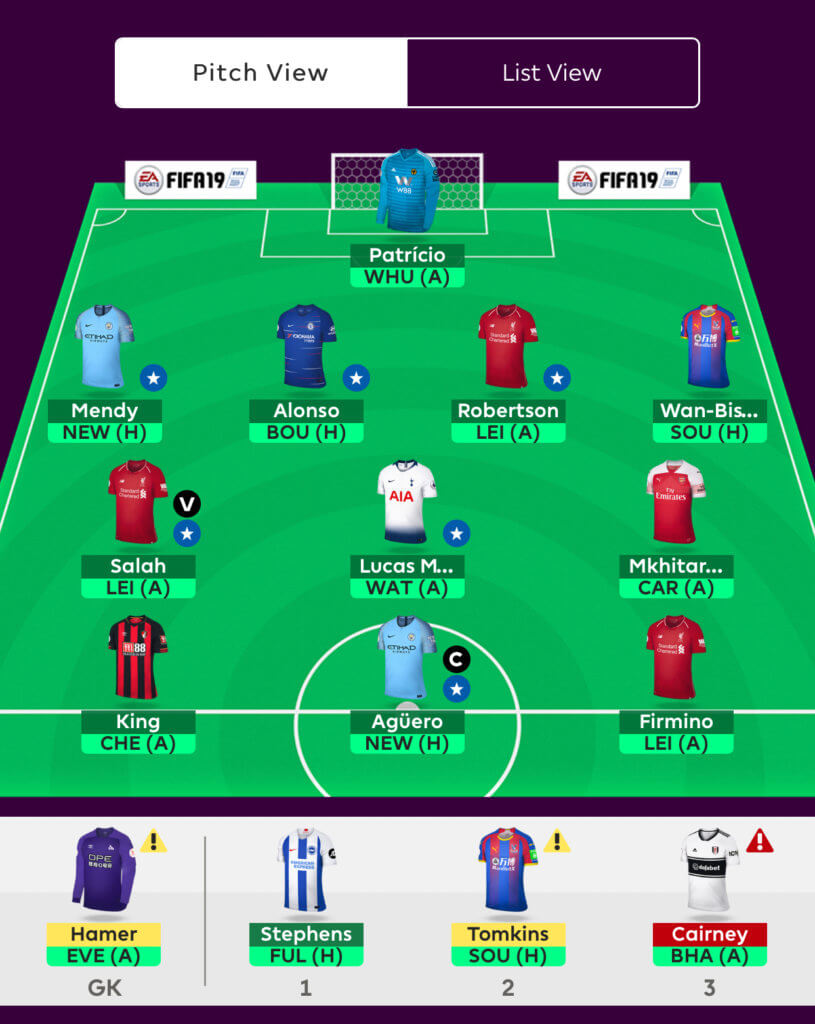 Captain – Sergio Aguero
After reading this weeks Capo's article we all asked ourselves which of the contenders for the armband we'd most like to wake up beside and Kun won, hands down. So he's our captain. In all seriousness we can't ignore his recent record against Newcastle, 11 goals in his last five games against them at the Etihad.
You can follow the site teams progress all season by clicking here
Thanks for reading FF247 Fantasy Football Site Team GW4
FPL FIXTURE TRACKER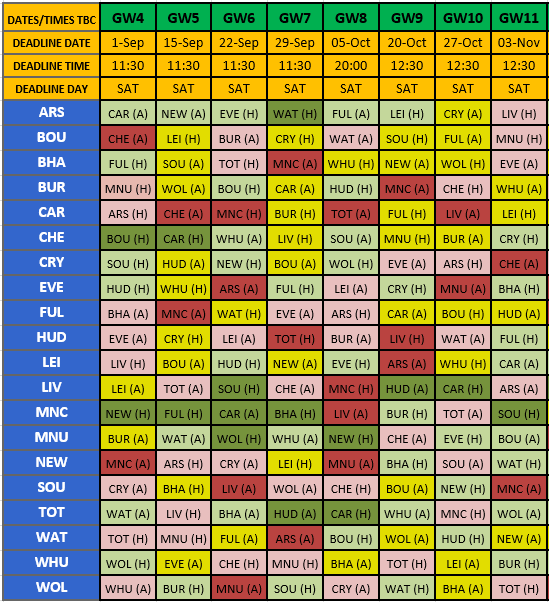 FIXTURE TRACKER LINK
Welcome to our Fantasy Football leagues section.
The League Codes for FF247 for the 2018/19 season are as follows –
Thanks to our friends Follow @ff_surgery and please give them a follow.