FF247 Fantasy Football Site Team GW5
Another green arrow and we're into the top 100k for the first time this season. 96,136 to be more precise. We finished GW4 with 55pts which was 11 above the average. Once again it was our defence who led the way. Patricio had a clean sheet. Mendy & Robertson both chipped in with assists. While Alonso picked up a clean sheet, an assist and a bonus point. Elsewhere our capo, Kun, weighed in with an assist, Firmino got us a goal, while our new signing Lucas Moura picked up an assist. The rest all flopped, essentially!
Last Week's Result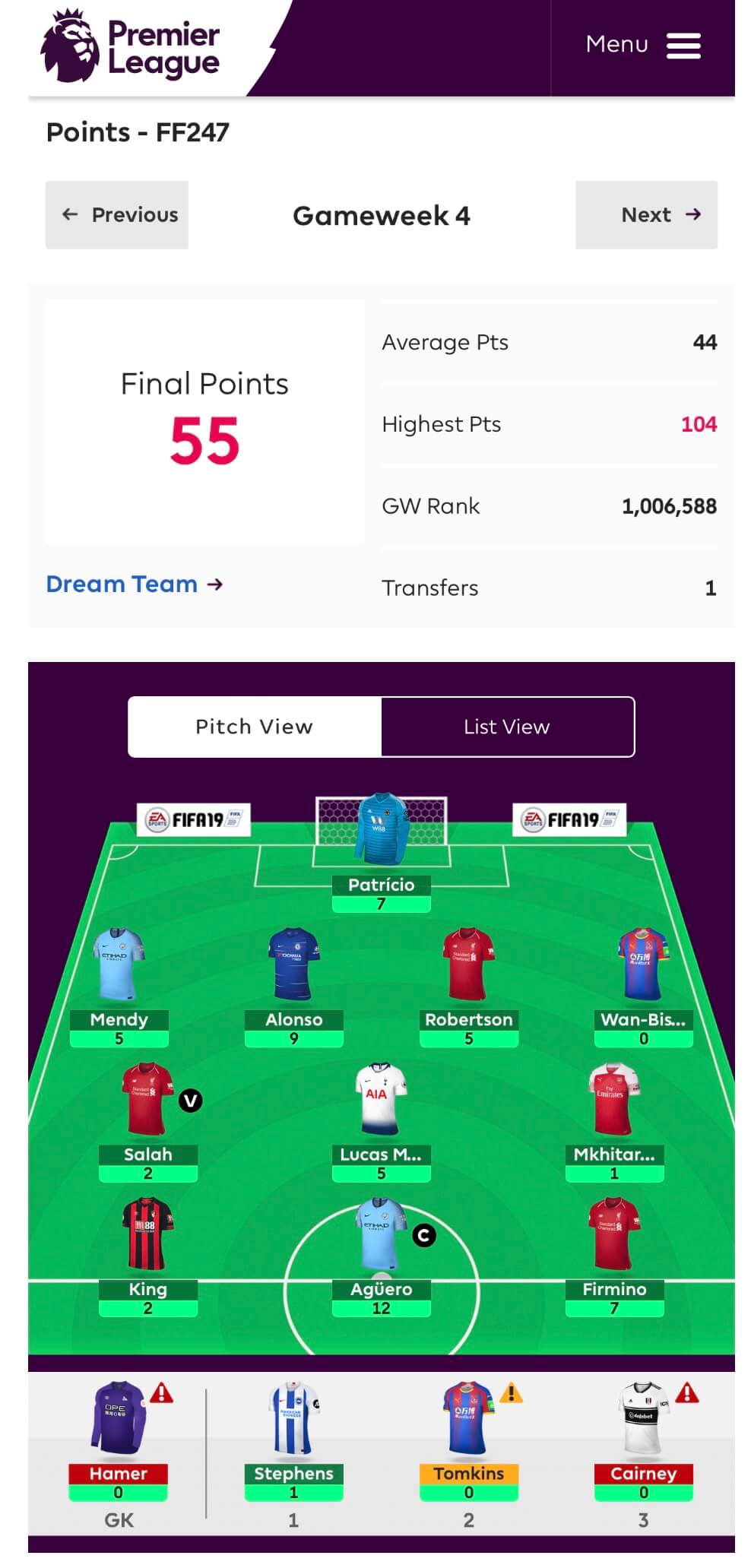 What have we done this week?
Possibly lost our marbles?! Possibly not, but time will tell on this one. We had 1 free transfer and £0.9m in the bank. And in all honesty a fair few avenues we could have gone down and a fair few issues we could have dealt with….
We've got Stephens and Cairney as our 4th and 5th mids.
We've got Mkhitaryan who no longer looks nailed on.
We've got Moura with (the) Son looming in his background.
And we've got King who we are getting disgruntled with, a feeling his many owners will probably empathize with!
And we've got Tomkins and Hamer both possibly injured.
So you know, just less than half the squad with some sort of issue hanging over them………
And so what did our esteemed committee vote to do? Sell Firmino!!!!!!
Why……. you may well ask. Well, I asked, and this is what I got back, verbatim –
"Because we wouldn't sell him before the Southampton game!" (GW6)
"Our logic gets better by the week!"
"Sturridge will play GW6"
"Everyone seems to think Klopp will make changes for it"
"I don't see it"
So yeah, erm, yeah! Don't worry, I'm still none the wiser either. Oh and by the way, the incoming player is Vardy. That one I do understand at least!
One late addition probably went the most way towards explaining it though – "Klopp rotation over the next 6 weeks plus 4 tough fixtures in the next 6. Leicester's fixtures are better and they won't rotate". That one probably nails it best, plus the small gain of £0.6m actually helps a lot towards fixing one or more of our other issues as noted above in the coming weeks.
So to confirm we have – SOLD FIRMINO, BOUGHT VARDY
The Team In Full…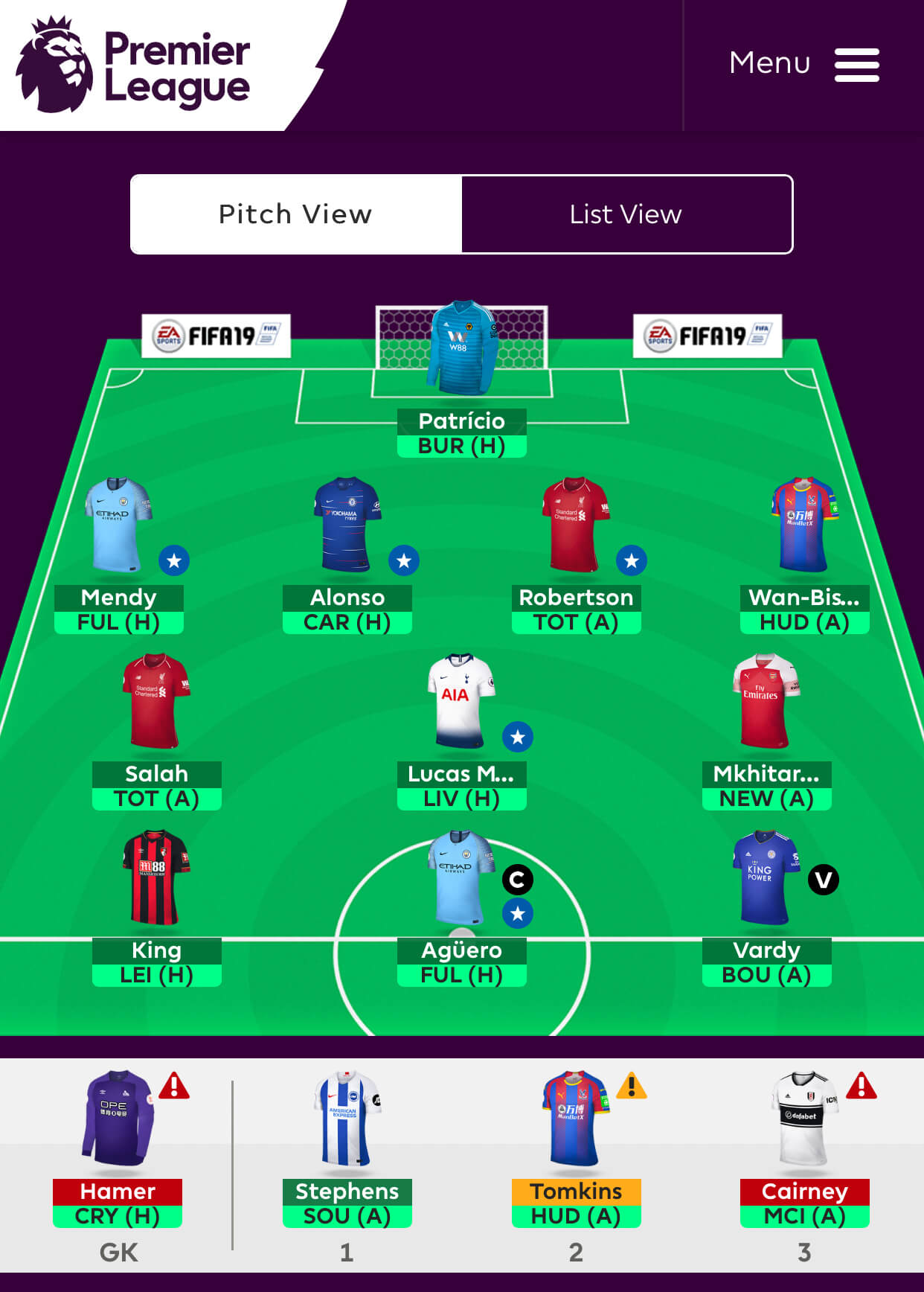 CAPTAIN – AGUERO
This one was much less murky and certainly doesn't need anywhere near as much explanation. None, in fact. Our new boy Vardy will carry the vice, as we are sure he does often in life, just in case Pep does a Pep on us all.
.

You can follow the site teams progress all season by clicking here
Thanks for reading FF247 Fantasy Football Site Team GW5
FPL FIXTURE TRACKER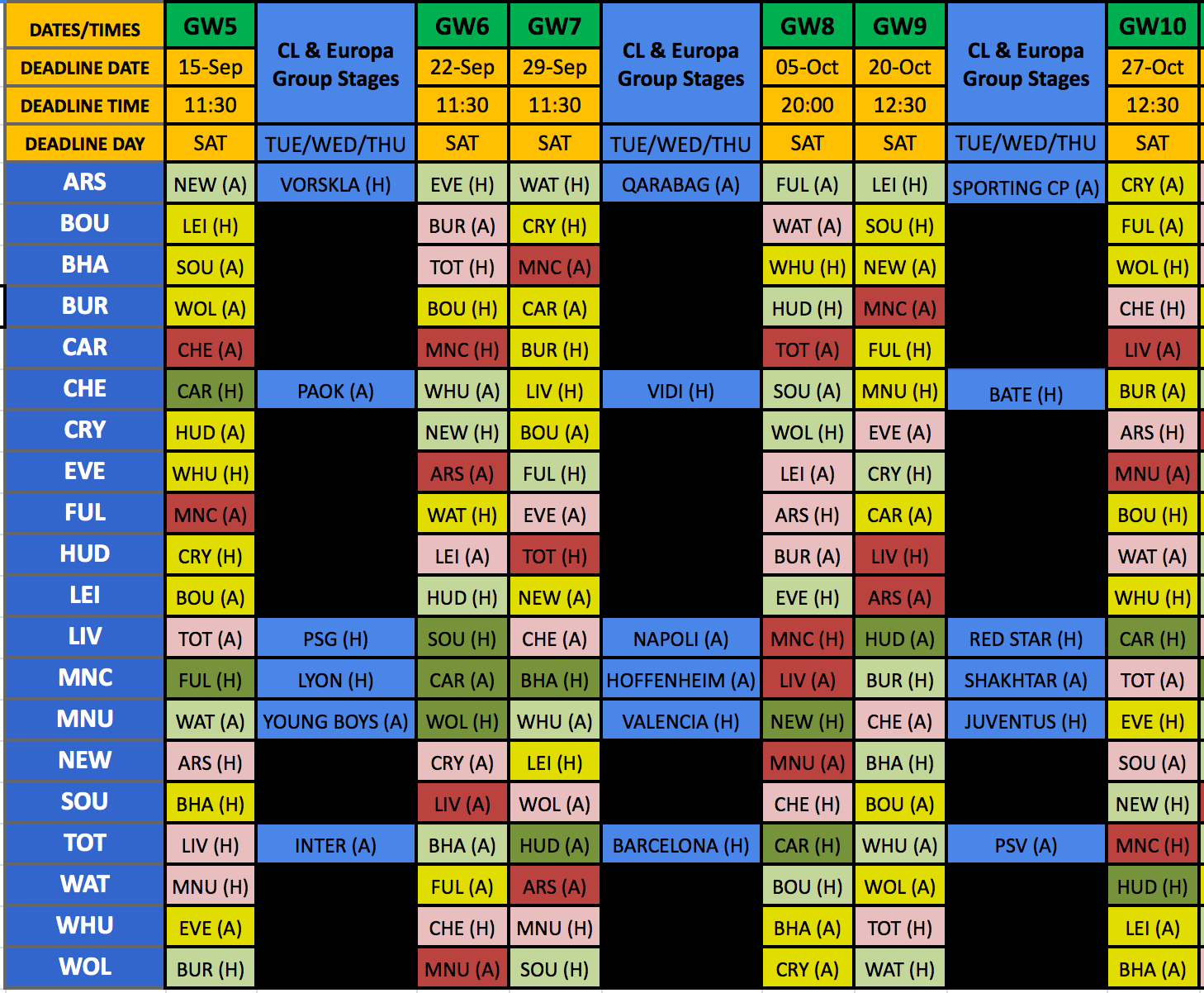 FIXTURE TRACKER LINK
Welcome to our Fantasy Football leagues section.
The League Codes for FF247 for the 2018/19 season are as follows –
Thanks to our friends Follow @ff_surgery and please give them a follow.