FF247 FPL Team GW16
With a small window of opportunity between GW's we thought we had best provide a brief update on our FF247 Site Team plans. And brief it will be.
It's fair to say GW15 didn't quite go to plan!!! When Grealish, Salah (C), KdB, KWP, Kane and DCL bring home 15 between them and McCarthy, Targett and Bamford get you nearly 55% of your total points then you just know it isn't your week. All that saw us finish on 37 points and according to www.livefpl.net a slight drop in rank down to just south of 2m.
Our GW15 Result…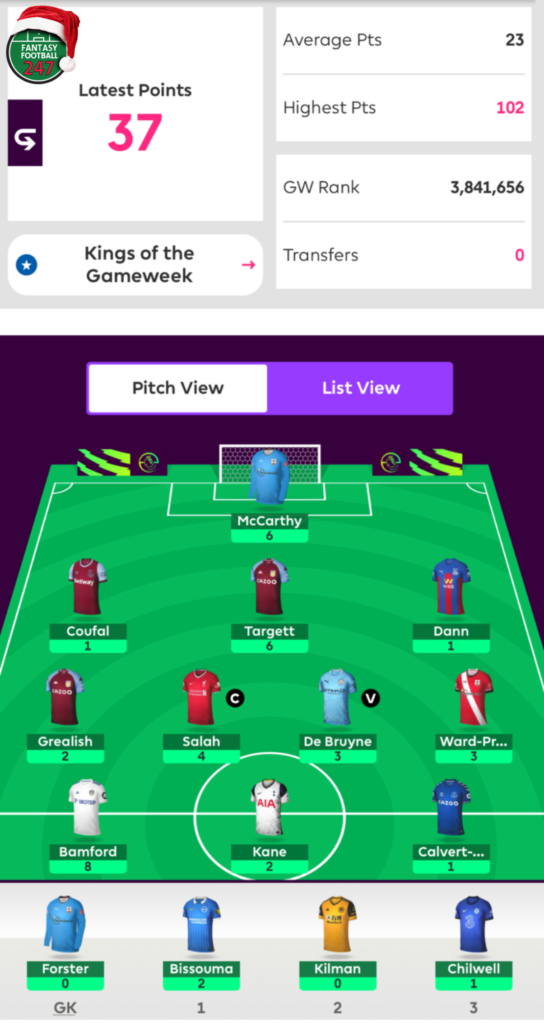 With two free transfers and £0,3m in the bank let's go see what was decided…
Our GW16 Transfer(s)
As a reminder our B/Dgw's 18 & 19 plan is to Free Hit in the former and possibly Bench Boost in the latter. Therefore we are building towards that a little, whilst trying to navigate the present with some sort of sensibility.
One thing that hasn't been so sensible has been our delaying of buying Bruno. We have rectified that this week and he comes in for KdB. We like his fixtures and his (and his team's) form a tad more, and we can always get Kdb back on our FH in 18 for the next plum tie.
Scot Dann is just annoying the hell out of us, and he doesn't have a double, whereas Leeds do so Dallas comes in too.
To confirm then we have SOLD Dann and KdB and BOUGHT Bruno and Dallas
Captain – Salah
Despite a rather surprising blank vs West Brom Salah was backed to the hilt again this week by our committee. Well almost, as rather worryingly one of our Liverpool fans voted for Bruno, but then he is generally on a downer about his teams prospects most of the time. So we just ignored him!
Kane gets the VC just in case Klopp decides to rotate, Jose almost certainly won't.
Our GW16 team in full…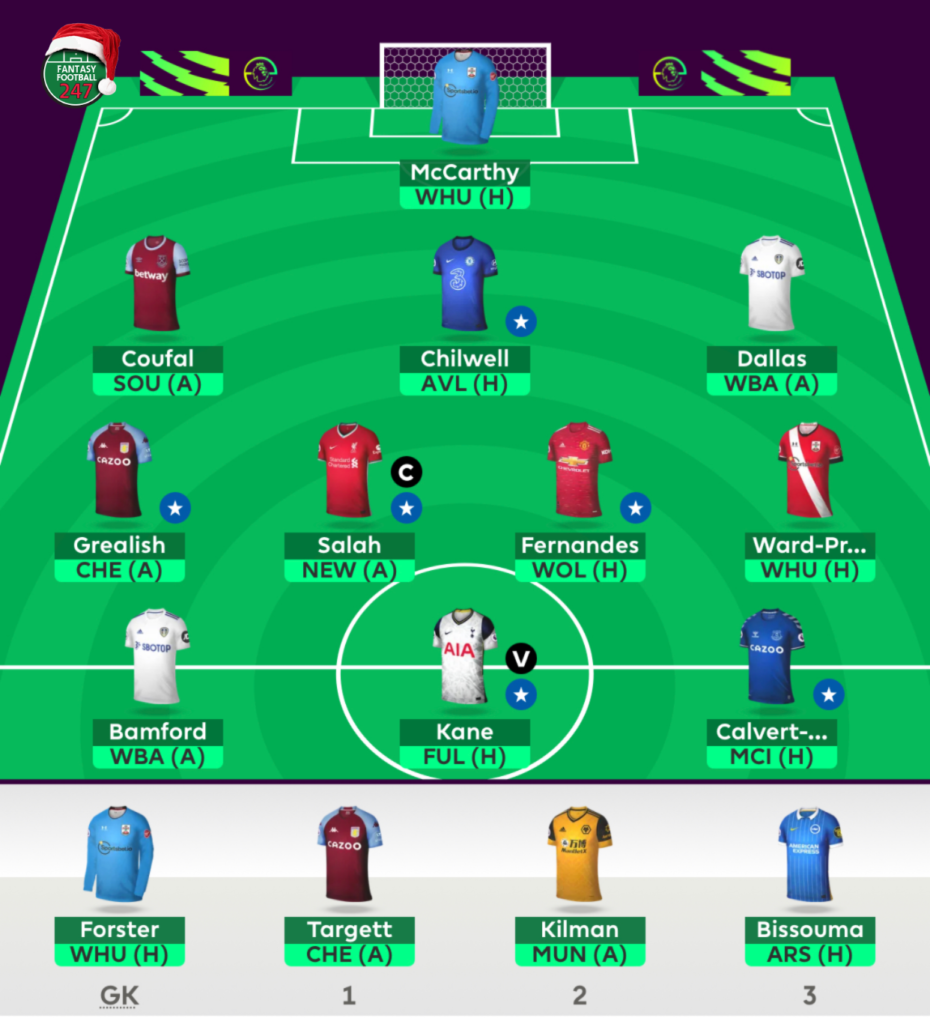 Should you wish to follow the FF247 Site Team's progress you can do so here.
Thanks for reading FF247 FPL Team GW16
VOTE ON THIS WEEK'S CAPTAIN POLL GW16
FPL FIXTURE TRACKER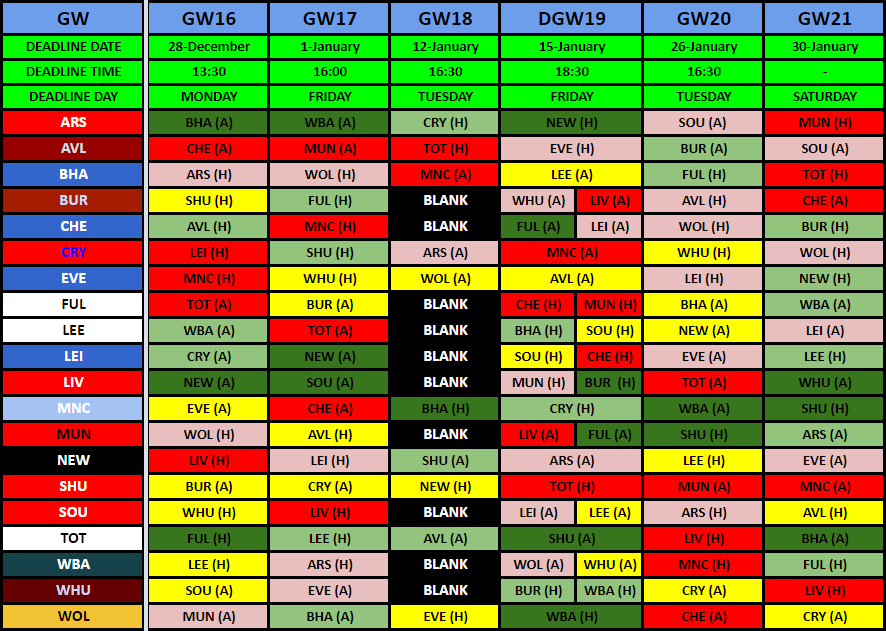 FIXTURE TRACKER LINK
Fantasy Football 247 League Codes:
All prizes must be claimed within 30 days of the final GW.