FF247 FPL Team GW18
Free Hit The Bollocks Out Of It!
Last week saw some highs and lows within the FF247 community. For every grumble at a 40 odd score there seemed to be a success story of an 80 odd. We fell somewhere in the middle as we ended up with 62. A smidgen above the average of 56 and a very modest green arrow of about 15k all pointed to us just about 'getting away with it'.
As for the team itself Captain Kane lead from the front with a 24. Bruno (10), Grealish (7) and JWP (6) kept us afloat elsewhere whilst the most unexpected points came from our sub keeper as Forster clambered off the Covid riddled Saints bench for a 6. The rest made up the numbers, Salah included with 2.
Our GW17 Result…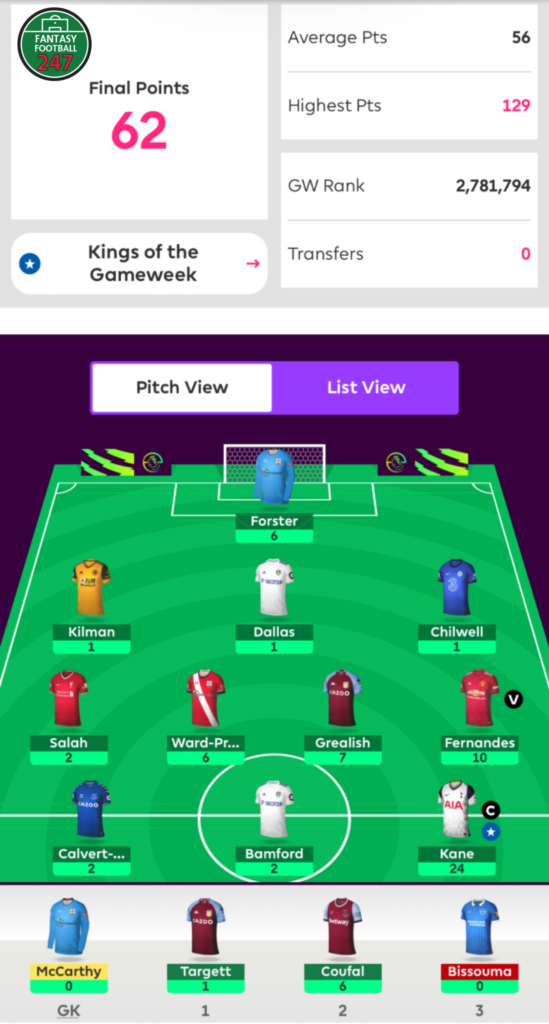 We have 2 free transfers and £0.5m in the bank ahead of B(lank)GW18 and a Free Hit still in our pocket so let's go see what was decided…
Our G18 Transfer(s)
I was funnelling my inner Alanis Morissette
We did as the title of this article suggests and for one week only, we have played our Free Hit. Trying to reach a decision was arguably easier than it should have been, perhaps all except the author has been tortured into submission. We toyed with a traditional 4-3-3, then a somewhat left-field 3-5-2 before the usually conservative bunch on the committee liked (I think, they may have just been humouring me) the outrageous and less often played 4-5-1.
Without going through every position and boring you all to tears (as I clearly did with my fellow committee chaps), we have concentrated on Man City, Man United, Spurs and god-forbid Arsenal. However, the Free Hit is there to play the fixtures and that is what we have done.
We have also got the main 'big hitters' in which hopefully adds to the potential ceiling of points that we can attain this week. After all, we bloody well need them!
To confirm then we have played our FREE HIT
Captain – KdB
Our captain is KdB and our vice is Bruno. There was one shout for Bruno as captain but he was quickly shut down.
Our G18 team in full…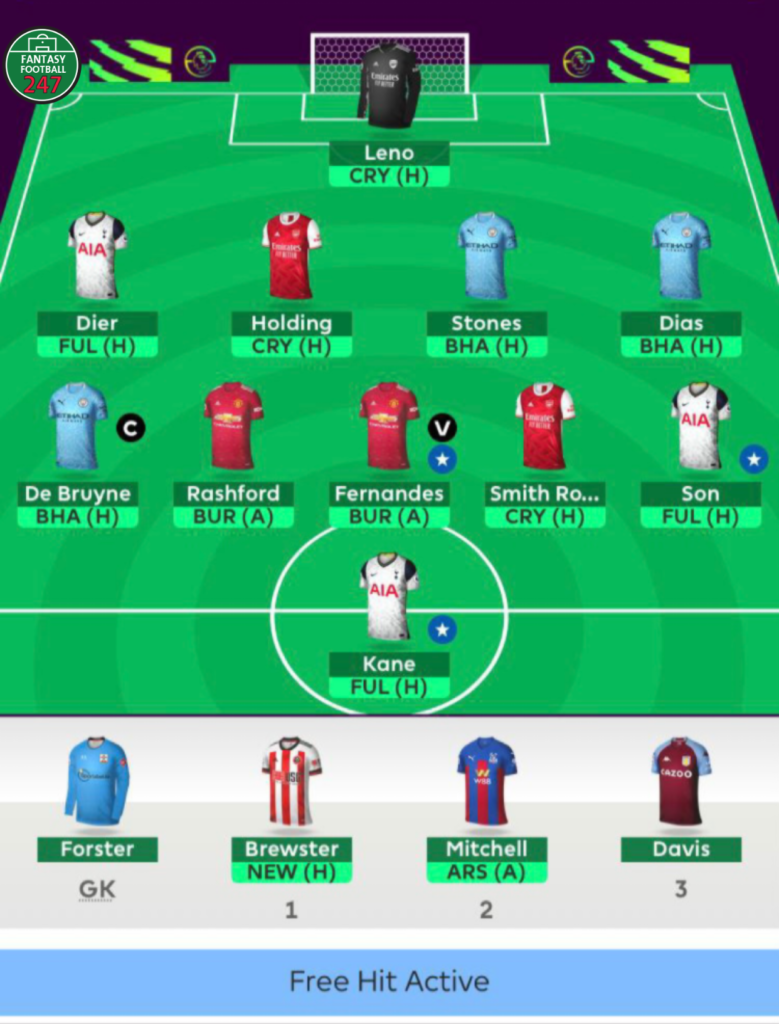 Should you wish to follow the FF247 Site Team's progress you can do so here.
Thanks for reading FF247 FPL Team GW18
VOTE ON THIS WEEK'S CAPTAIN POLL GW18
FPL FIXTURE TRACKER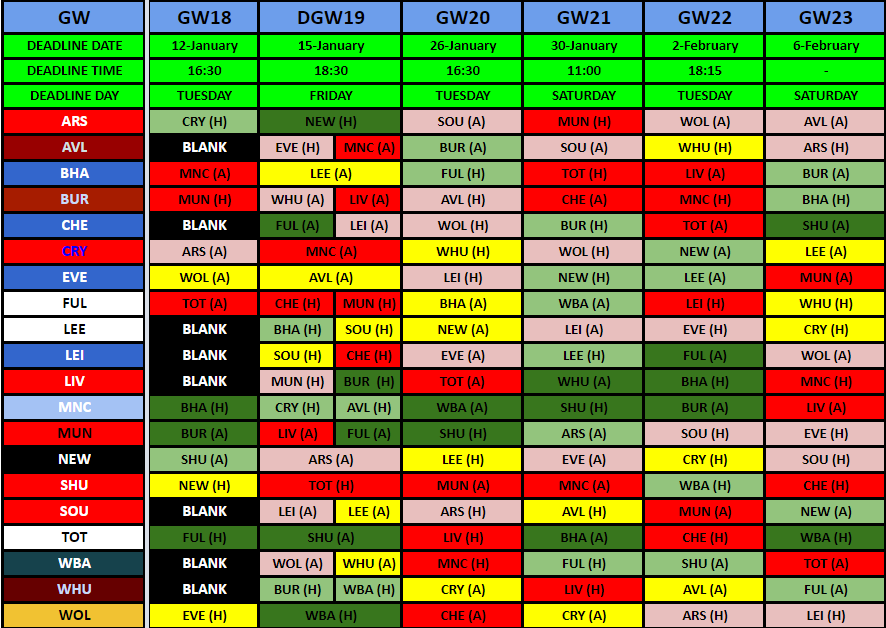 FIXTURE TRACKER LINK