FF247 FPL Team GW27
Welcome to FF247 FPL Team GW27
ONE HUNDRED AND EIGHTY!
Well ok, not quite. But that was about the target. It has to be when you go in with 14 DGW'ers, which is effectively 29 players. Or two and a half normal teams. But perhaps these modern DGW's lull us into a false sense of security. A few years back you could pick said 29 and be relatively assured that you'd get about 27 or 28 of them on the actual pitch. Not so much these days!
As it was we came away with 113, minus the odd hit. And by 'odd' we mean a -4, not a -32. Someone best go check on Cookie…
As for the players themselves a few did exactly as expected (see Martinez, Digne, Son and Kane, even Lowton for that matter). A few got rotated as expected (see Gundo and Cancelo). A few disappointed (see Bruno and DCL). None particularly excelled.
Collectively though they saw us through to another green arrow, our 10th in 11 attempts, and another modest jump in the ranks of about 200k to see us now sitting 408,190th. Slowly, slowly, etc…
Our GW26 Result…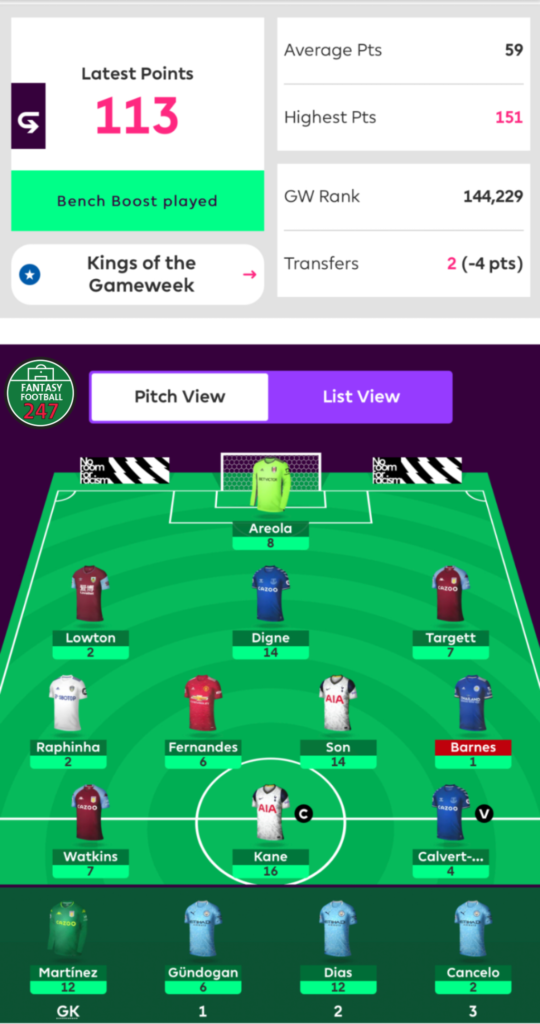 Let's go see what was decided this week.
Our GW27 Transfer(s)
Our only issue was the injury suffered by Harvey Barnes. We looked at like for like replacements for the Leicester man and there was more than one nose turned up at what was on offer. Add to that, that if we did transfer someone in, it would mean that one of our current front seven would have to be dropped.
Some of our number were ballsy and were talking about Bruno being benched (he is looking a bit tired) and even DCL at Chelsea but the more risk averse members motion carried and the transfer will be held.
We don't have our Free Hit chip left remember, so having two transfers to shape us up as best we can for BGW29 and another week's worth of information is probably not a bad idea. We will also have greater flexibility in a Barnes replacement this way.
To confirm then we have HELD OUR TRANSFER
Captain – ILKAY GUNDOGAN
The obvious DGW attraction meant that it was a sure thing that the armband was going to a City player. But which? Well we are obviously in no mood to take any defensive captaincy risks – we've witnessed some big scores from Stones, Cancelo, Digne etc – and the armband then, goes to the midfielder amongst our Citizens. The German goes in search of his 12th goal of the season. We're backing him to get it (and more!)
Should anything go wrong, we will swerve City altogether and place our back up chip on Harry Kane at home to Crystal Palace.
Our GW27 team in full…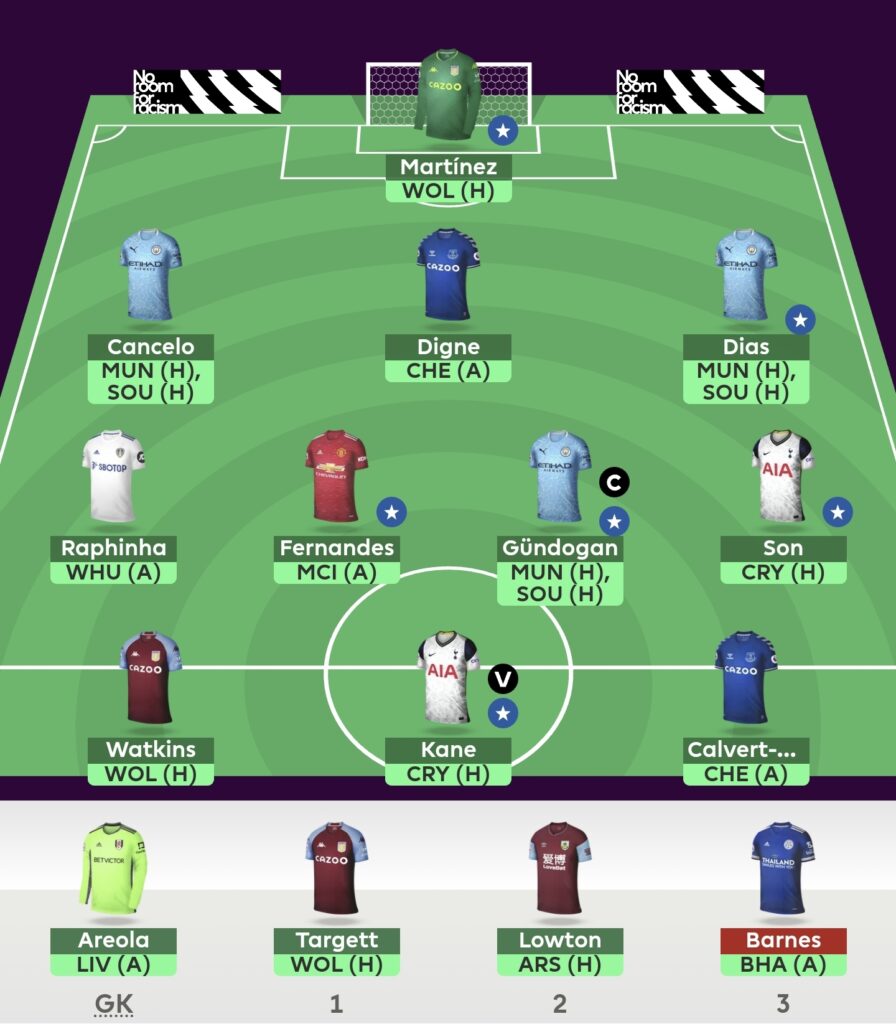 Should you wish to follow the FF247 Site Team's progress you can do so here.
Thanks for reading FF247 FPL Team GW27
VOTE ON THIS WEEK'S CAPTAIN POLL GW27
FPL FIXTURE TRACKER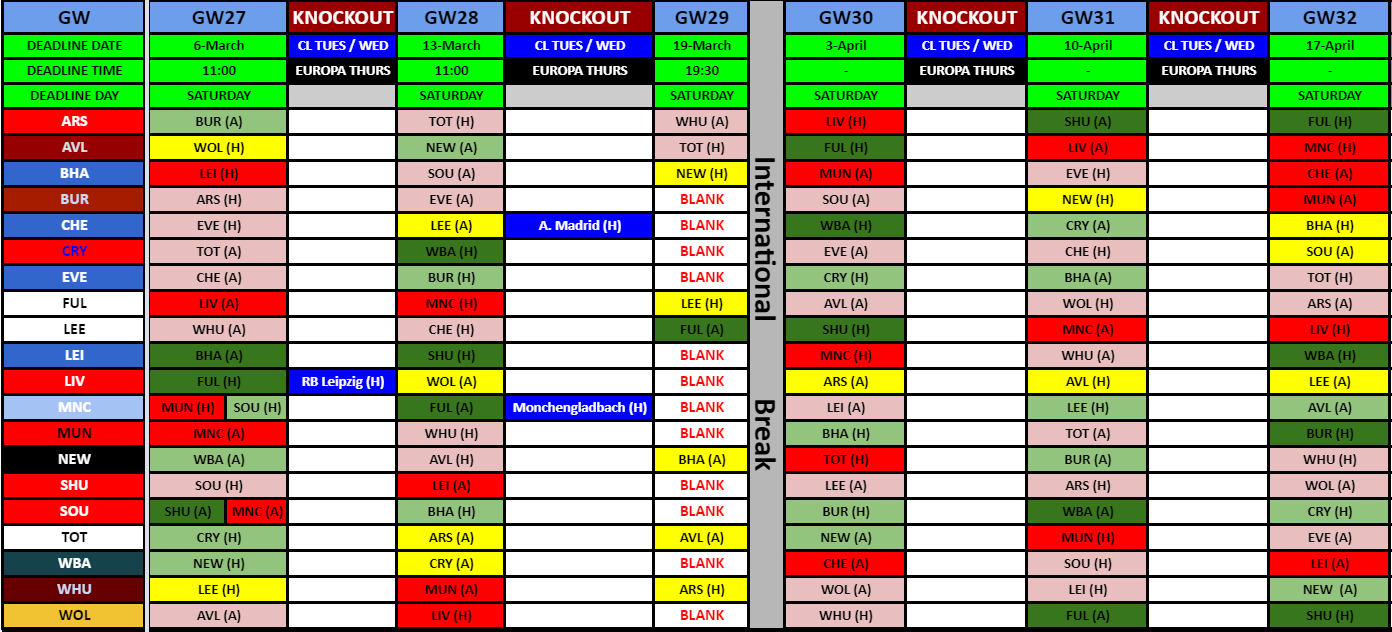 FIXTURE TRACKER LINK