FF247 FPL Team GW28
Welcome to FF247 FPL Team GW28
The Invisible Man
We are sure many of you are familiar with the 80/20 rule of business; 20% of the effort for 80% of the results. Or some such iteration. This week we invented a new one for FPL, the 70/30 rule. To explain, we got 49 of our 70 points (70%) from 3 of our 11 players (circa 30%). But sometimes it's just like that.
The 3 in question were Kane (19), Gundogan (20, C) and Bruno (10). No big surprises there then. Elsewhere our 'power defence' of Cancelo, Dias and Digne brought home 3 points, combined. Son at least got an assist but that was the highlight from the rest of the attackers as Watkins, DCL and Raphinha all got 2 each. Martinez did us proud as usual in goal with 7 but even he got trumped by his understudy Areola (8), but you'd have to have had some real special powers to see that one coming. Or perhaps just have watched Liverpool recently.
All in all the our 70 was 10 above average and meant the most modest of modest jumps in rank of about 2k to leave us at 402,245th. Any green is always welcome though and that is now 11 in 12 of those.
Our GW27 Result…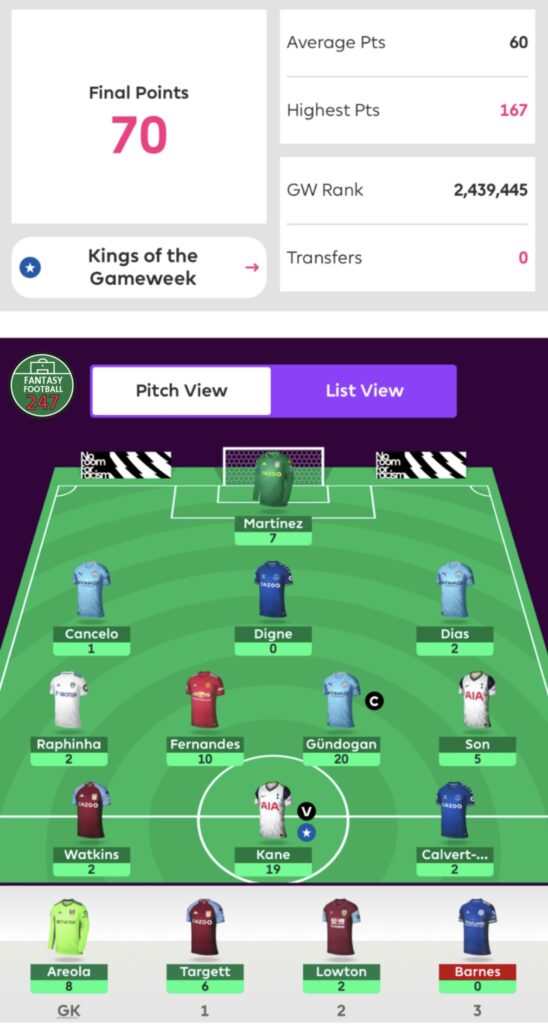 Let's go see what was decided this week with £0.0m in the bank but 2 free transfers up our sleeve…
Our GW28 Transfer(s)
Blank GW29 is obviously looming and it would be folly of us to ignore it's presence, especially as we currently only sport 6 players for it. But with 2 FTs spare, and 1 next week, it doesn't overly concern us as we can quite easily stroll through it with 9 players, maybe even 10 if we take a hit next week. It's not as if the fixtures are overly enticing for it anyway.
That said, it did focus our minds a bit as to how we would take said stroll. With a stricken Barnes on our bench that was an obvious starting point. The less obvious thing was his replacenet. The only real stand out candidate for us was Jesse Lingard. Who comes with a slightly inconvenient caveat in that he can't actually play this week! The plan would of course be to simply stash him for future use.
The subject of a certain Mr Bale came up, certainly in terms of GW29 anyway. The issue there seems to be his price tag but we may have landed on a cunning plan, Mr Blackadder. Which, without boring you too much, or indeed comitting ourselves, seems to involve 'Burning DCL in Valencia'. Not literally of course, well… we hope so anyway. We shall leave you to read between the lines on that riddle but it shouldn't be too difficult to unpack!
For now we have decided to simply bring in Jesse and keep him on ice, in perfect condition. A bit like Man Utd did. For West Ham.
To confirm then we have SOLD Barnes and BOUGHT Lingard
Captain – Harry Kane
This one was unanimous, a clean sweep of; Kane (c), Bruno (V) responses. When in form, etc…
Our GW28 team in full…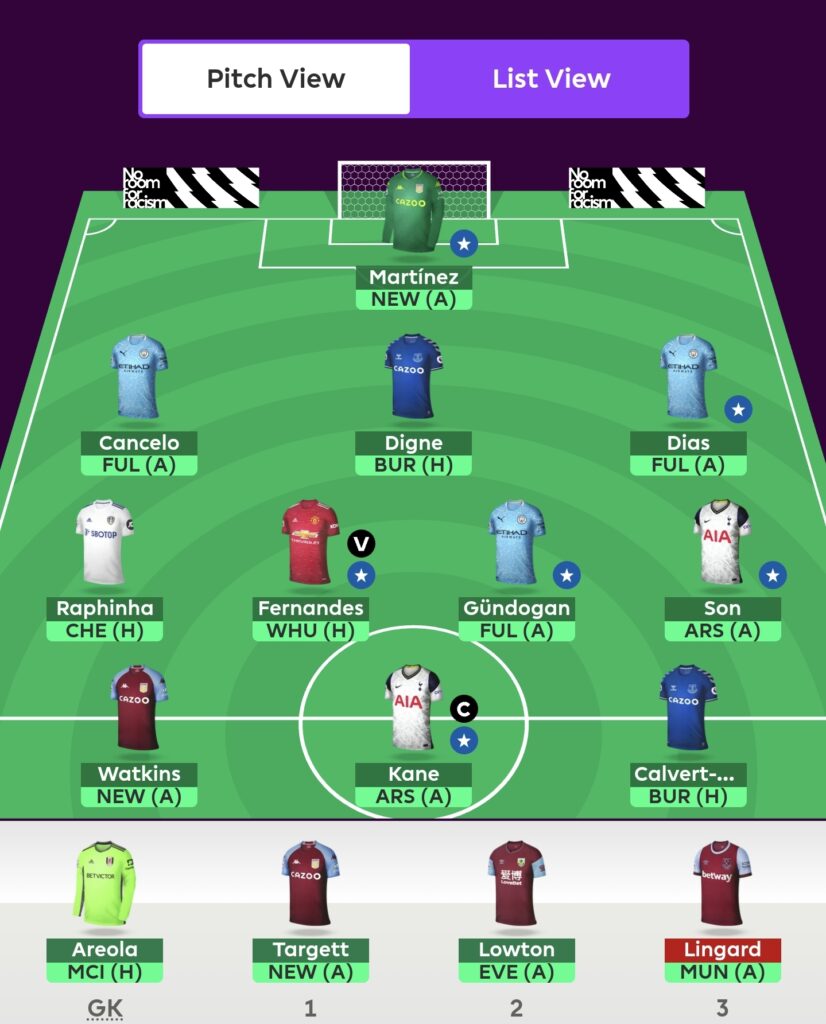 Should you wish to follow the FF247 Site Team's progress you can do so here.
Thanks for reading FF247 FPL Team GW28
VOTE ON THIS WEEK'S CAPTAIN POLL GW28
FPL FIXTURE TRACKER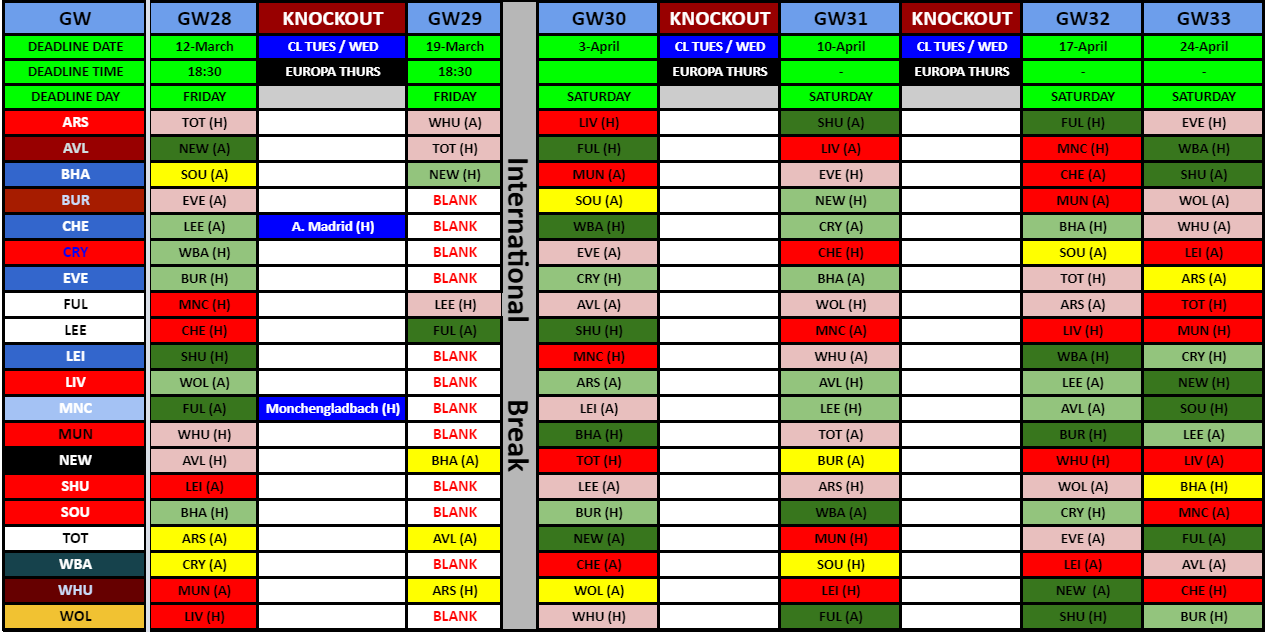 FIXTURE TRACKER LINK