FF247 FPL Team GW29
Man City deliver, but…
It's just as well they can as no other f*cker did! Or at least that's how it felt last week. We won't be alone in that feeling, it was just one of those weeks where the top players simply seemed to take one off, collectively.
To be fair to DCL (goal) and Watkins (assist), they did at least try. Problem was that the City lads got us 18 out of our 48 points, those two included took it to 29 from four of our eleven players, the other seven therefore accounted for… 19. Wonderful!
All that moaning aside, we were five above the average and it cost us a small slip of about 2k in rank, down to 408,682nd.
Our GW28 Result…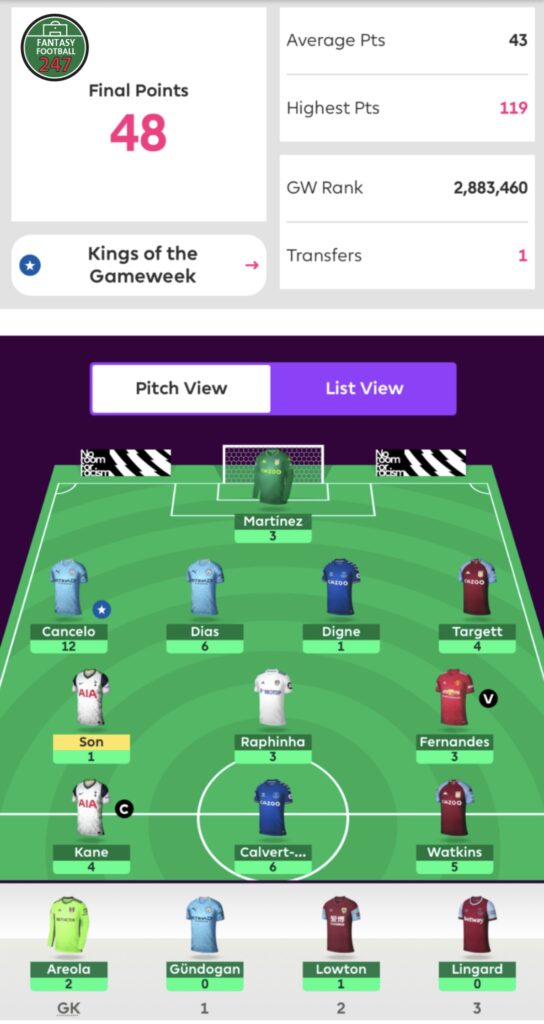 Let's go see what was decided…
Our GW29 Transfer(s)
It was felt amongst the committee that no-one was fall-down excited by this gameweek and probably summed up by the fact we had two transfers and for a while it was realistic that we may not have even used both! Before transfers were considered we lined up with 7 players – if Son was OK (he won't be, so count 6 and more on that to come) – and therefore could have had 8 or 9 starters for free.
A couple of weeks ago we did forecast that we would be happy with 8 or 9 for this one, as gone is the Free Hit, and although the early indications seemed to be Lowton to Dallas, everyone went off to find the magical FPL GW29 crypt, which was probably staring us all in the face. But that we couldn't see for the dreariness…. and we reconvened some hours later and nothing much had changed.
Not strictly true, we realised we were unlikely to have Son so we could have the option of the security of Bale starting against Villa. We could afford this move. Just! So we did it. Then Spurs got knocked out of Europe in a farce of a second leg for the size of their club (with a 2-0 first leg lead no less). Bale played 60 minutes having being subbed on and is probably already thinking about his next 18 holes.
Anyhow, we "hope there will be a reaction", "back to business" blah blah blah….. this Sunday.
Somehow this week already feels bleaker and we haven't even started.
To confirm then we have SOLD MATTHEW LOWTON & HEUNG-MIN SON and BOUGHT STUART DALLAS & GARETH BALE
Captain – HARRY KANE
The best remaining player this week and we own him, hardly many alternatives. The next best seemed to be Raphinha – so he's our vice.
Our GW29 team in full…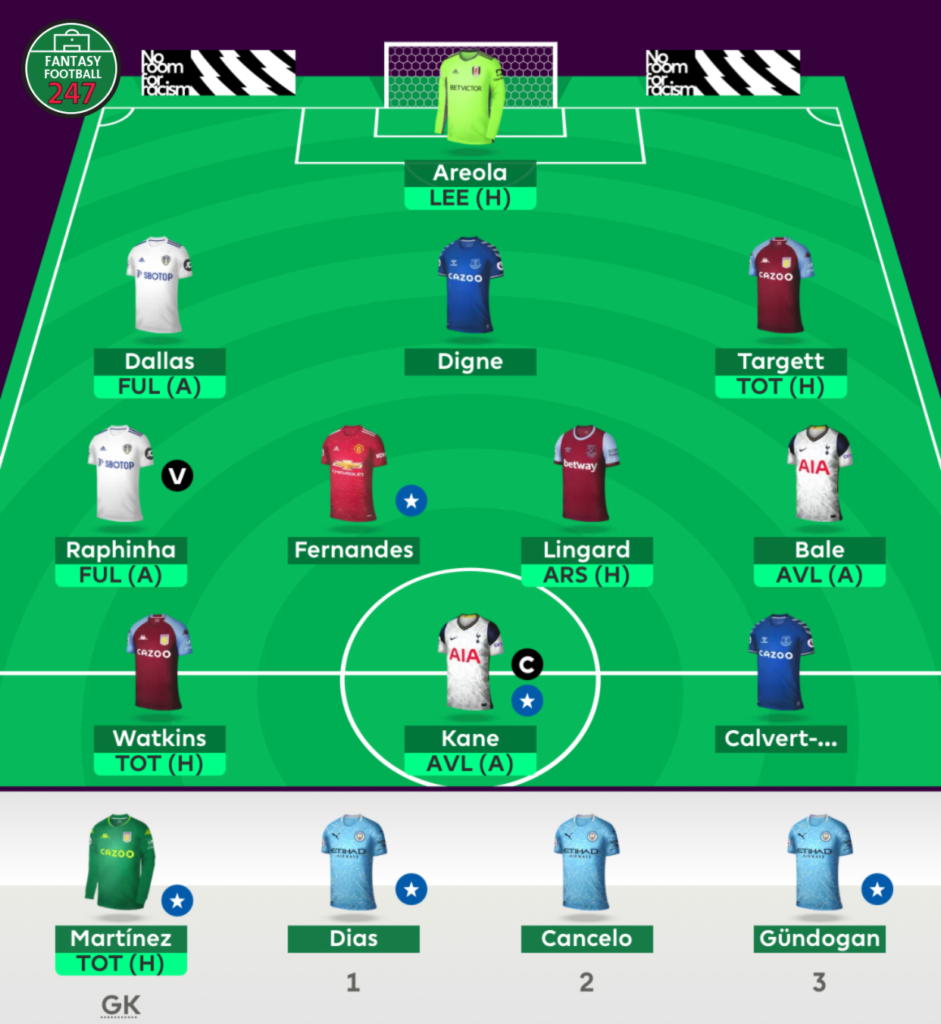 Should you wish to follow the FF247 Site Team's progress you can do so here.
Thanks for reading FF247 FPL Team GW29
VOTE ON THIS WEEK'S CAPTAIN POLL GW29
FPL FIXTURE TRACKER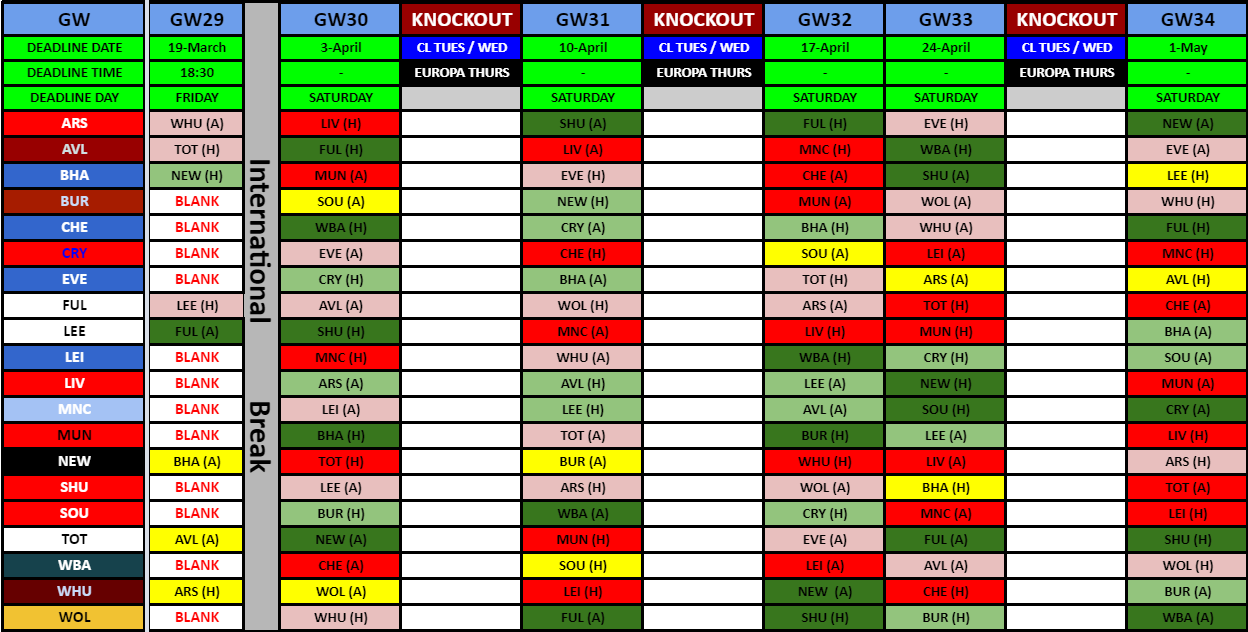 FIXTURE TRACKER LINK