FF247 FPL Team GW37
Welcome to FF247 FPL Team GW37
Well what a let down GW36 was! We know we have been on a great run of form and shouldn't complain but what's FPL for if we can't moan when not every single little thing goes in our favour? Don't answer that!
We scored 33 points which was five points BELOW the average and strange territory in light of our recent returns (only 5 red arrows in 21 weeks) and as a result we dropped down to 229,901 overall.
We aren't even going to review the team – two clean sheets and an assist – that's all she wrote …..
Our GW36 Result…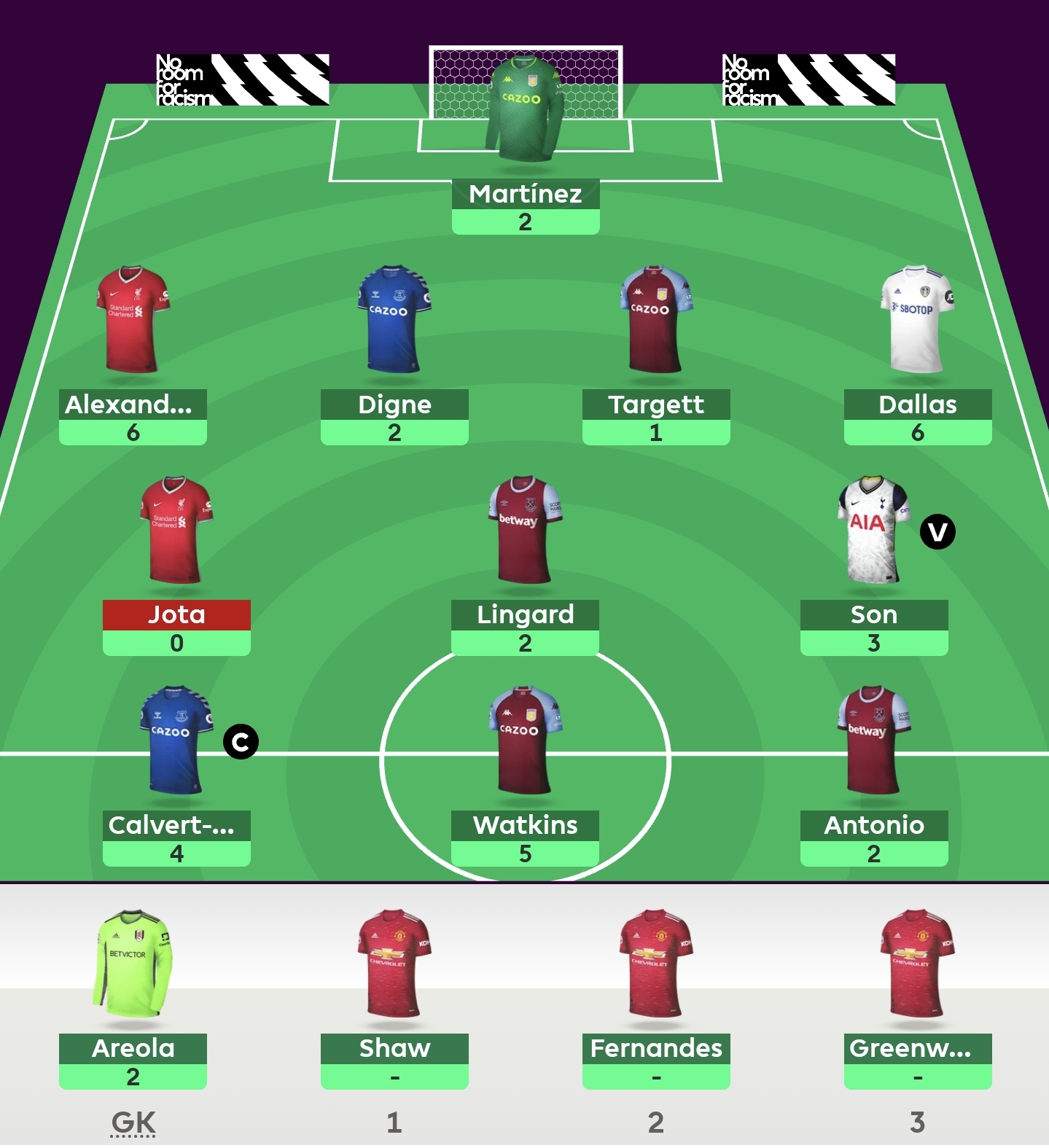 Let's go see what was decided…
Our GW37 Transfer(s)
We talked about dealing with Jota right now, we talked about heaving Lingard (due to his drop in form and not his fixture) but in the end we felt two things:
A) A bit rushed with the early deadline and;
B) That we already have a serviceable team this week
Therefore we set up our side as is and we'll carry our transfer over and hopefully bring in two players who will do the business on the last day.
Digne v Watkins was voted on and the Frenchman won out.
To confirm then we have SAVED OUR FREE TRANSFER
Captain – BRUNO FERNANDES
This one was somewhat unanimous.
The top scoring player in the game, he's home to Fulham and he's had a bit of a rest (in recent relative terms) so we're backing the Portugeezer here.
Should Ole rest him entirely (don't panic – no one is saying he might!) then Son at home at home to Aston Villa will pick up the slack.
Our GW37 team in full…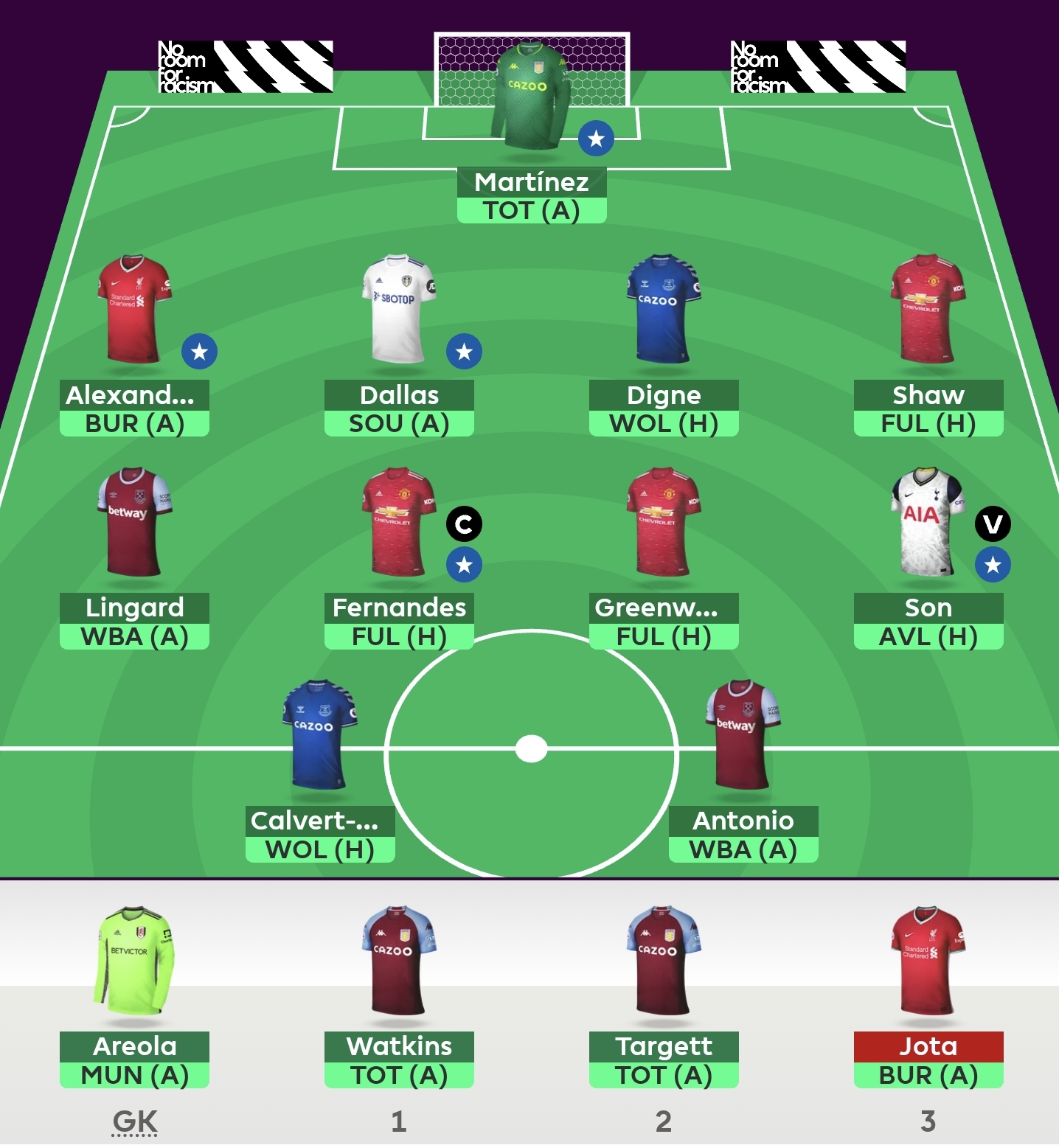 Should you wish to follow the FF247 Site Team's progress you can do so here.
Thanks for reading FF247 FPL Team GW37
VOTE ON THIS WEEK'S CAPTAIN POLL GW37
FPL FIXTURE TRACKER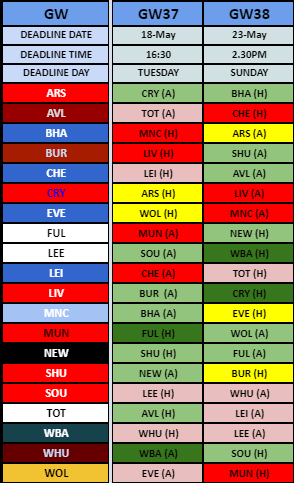 FIXTURE TRACKER LINK