FF247 Site Team & Predicted Line Ups Double Gameweek 36
Welcome to FF247 Site Team & Predicted Line Ups Double Gameweek 36
Shopping on page 2…
We're afraid to report that it was another below-par week for your FF247 Site Team in Gameweek 35. We have been treading water these past few weeks and we're out of form and exactly the WRONG time.
We approach Double Gameweek 36 at 141,909 in the overall standings and it feels like we've been bouncing around there forever (or well, at least since the administrator didn't ensure the Triple Captain Chip was played on Mohamed Salah that time everyone else had him).
The weekly average was 44 this past week and we had a measly 39 points to show for our eleven guys on the field – and even the 2 points from Ivan Toney was via autosub when Trent Alexander-Arnold was rested.
So we'll leave the 1s and 2s to justify themselves to you and all we can really say is thank you to Joao Cancelo (5), Bukayo Saka (4), Dejan Kulusevski (8) and captain Harry Kane (12).
Pitiful. But what better way to forget a bad gameweek than to have a mammoth DOUBLE GAMEWEEK on our doorstep? None I tells you, none!
Our Gameweek 35 Result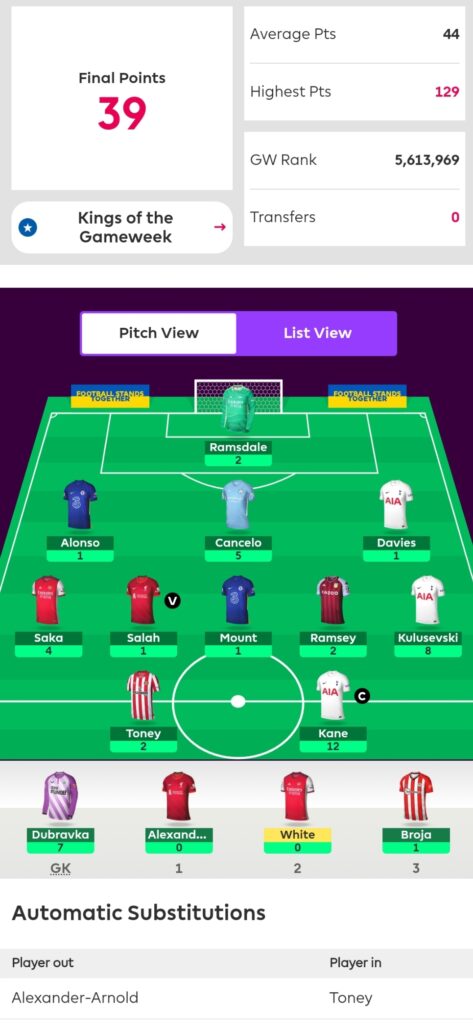 We have £0.0mln in the bank and 2 free transfers to use ahead of Double Gameweek 36. Let's go see what was decided.
Our Double Gameweek 36 Transfer(s)
We initially thought this may have been an easier task than the one we arrived at. With 2FT's it certainly felt like it would be. The uncertainty over Ben White didn't help but the injury to young Ramsey really threw a spanner in the works. He's been great value for his minuscule price tag has Rambo but that has also now proved a sticking point as trying to replace him then becomes a bit of a challenge!
We really did go round the houses on this one with Richarlison getting a few early shouts, but again we hit budget problems there. Nketiah seemed preferable but apparently you can only have so many Arsenal players. Who knew, etc…

With nothing in the bank and Rambo and White both being sub 5mil we found ourselves shopping on page 2 of the FPL catalogue. Which is never really the best place to be, let's face it. We considered culling Mount to raise some funds but this was leading us down a dangerous path that seemed to involve an excessive -8 just go force a Bench Boost, or as one of the committee put it 'Feels like we're scraping the barrel to take a -8 just to play BB but not sure if there is any choice!'.
As it is we haven't ended up with a 'dream' BB team by any means but we got a bit snookered by factors outside of our control. But then sometimes the best team on paper isn't always the best one in reality. How's your luck and all that.
To confirm then we have:
SOLD BEN WHITE, JACOB RAMSAY & ARMANDO BROJA and BOUGHT MASON HOLGATE, ANTHONY GORDON & EDDIE NKETIAH
Captain – Mohamed Salah
Fairly unanimous and fairly obvious why. kane to take the reins if anythign happens with Mo.
Our BENCH BOOST Double Gameweek 36 team in full…
Should you wish to follow the FF247 Site Team's progress you can do so here.
Thanks for reading FF247 Site Team & Predicted Line Ups Double Gameweek 36
Predicted Line-ups and FPL Team News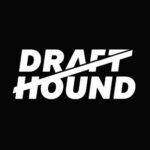 Rather than clutter the site up on deadline eve with too many articles we have tagged our predicted line-ups on here.
As a quick reminder –
There are two versions of this article.
The one below has a drop-down version. It's fairly idiot proof – you simply click on the small arrow to the right of the team name and you get a drop-down list of all the teams. Simply click on the one you want to see and hey presto, etc. This is the published article with the comments section to crack on with.
The other one is permanently live and has the 'nicer' grid layout. If you want to see that version you can click here. This can also be easily accessed at any time via a myriad of links on our homepage – Header link, Hot Topics link, Quick Access link on mobile and it is also linked towards the end of all of our regular articles.
What you see below is a live link to what Drafthound have on their website. Why is that significant? Well, firstly, it now means that the second they make any updates in reaction to live team news then they will also appear on here. Being uber helpful in that respect they also time-stamp all of their line-ups so you can tell to the minute when it was last updated.
As an additional extra if you click on any player icon on the team line-up that will take you to their own page on Drafthound, from where you can see up to date season stats, their upcoming fixture schedule and use a comparison tool to view similar players.
Given their time and effort in providing this content for us it would be rude not to occasionally click on the Drafthound link and check out their own fabulous content as there are FPL articles aplenty on there too.
You can access our live feed to these here.
VOTE ON THIS WEEK'S CAPTAIN POLL
FPL FIXTURE TRACKER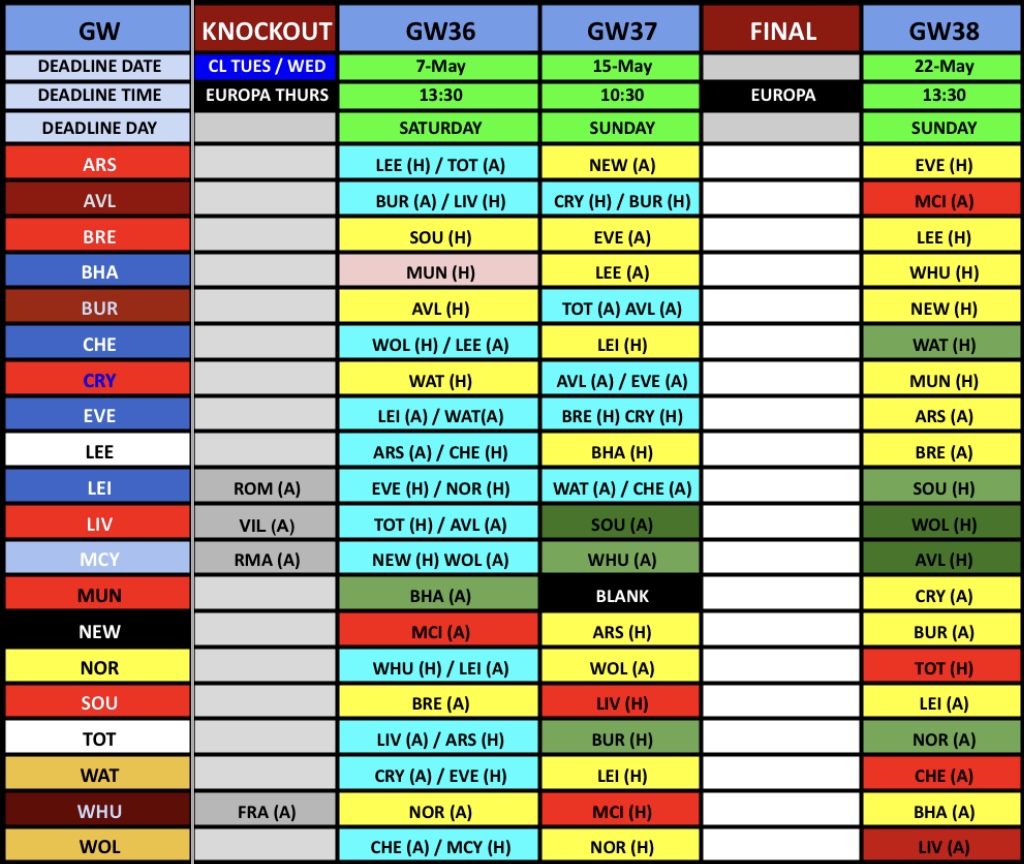 FIXTURE TRACKER LINK
SET-PIECE TAKERS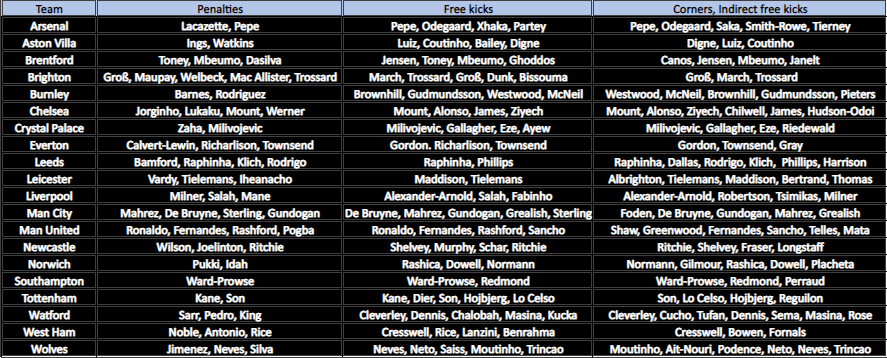 FF247 LEAGUES FOR 2021/22
Fantasy Football 247 League Codes:
Both leagues will be shut to new entrants as of 01/01/22.