FPL Captain Picks Gameweek 20
Welcome to FPL Captain Picks Gameweek 20.
The Confessional. On Steroids.
Given the tight gap between the recent GWs we were starting to feel like we had involuntarily furloughed our entire writing team. We haven't. Not that they would notice much difference in their pay packets either way! But we miss them, we hope you all do too. And as such we thought it would be nice to hear from them all, be it from their living rooms, bedrooms, sheds or gardens. Or wherever their fed up other half has banished them to in lockdown! Having met Rosco's Mrs his may be from six feet under. But that's no excuse.
In short, the team wanted to say 'Hi' and so we have suggested that they put that to good use with naming a GW20 Captain too. And then they have a bit of space to either justify the pick itself or simply say whatever they like, about anything.
It seemed like a good idea at the time… but thinking about it now we've just given Mito free air space to say anything he feels. Gulp. Here goes nothing.
The confessional…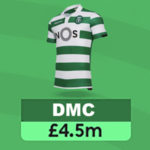 DMC — Heung-min Son / Harry Kane (H) v Liverpool
Whichever one you own from this pair should be your captain in GW 20. Liverpool are on the back of 5 Premier League games without a win and their record away from home is horrific with only 2 wins in 9 games. They don't let in many goals per game, but they seem to always find a way to concede. They've just lost to Burnley at home and they can't ignore the FA cup game at Old Trafford on Sunday so they'll have tired legs come Thursday in what will be their 4th game in 12 days. Tottenham are not exactly in great premier league form but they are only one point behind Liverpool with a game in hand so they'll want to win and they won't have had as many games as Liverpool and may expect to field a second tier team vs Wycombe Wanderers in this Monday's FA cup tie. Kane and Son don't really need backing as they are first and third respectively for more points scored right now but with one game less than second place Bruno. They've scored 12 goals each in 18 games which says it all really. As much as Liverpool are a great team in recent years, the fact is clear – they are not in their usual form and are there for the taking by the prolific Spurs duo. If you own both, as I will come the deadline, I'd go with Harry Kane given his apparent bigger reliability and of course being on penalties as Liverpool love to concede them – giving up seven already.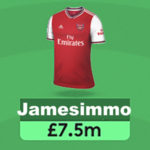 Jamesimmo — Bruno (H) v Sheffield United
In a single-sentence summary, just as requested: you don't need to be watching the new season of RuPaul's Drag Race UK to spot a good Top vs Bottom battle when one presents itself, but it probably helps… (Editor: Anyone? Anyone at all?)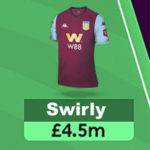 Swirly — Bruno (H) v Sheffield United
A bit of background: I had to bring in Sterling last gameweek, because I couldn't afford KDB. The reason I'm saying that? Well, it is a tussle between him and Bruno for me, however I think the latter comes out on top. Whilst West Brom have conceded 17 in the last four home games, I'm still not convinced Raheem could be among any kind of goal fest with De Bruyne now out injured and his own variable form this season. So, Fernandes – the man part of a side on excellent form at the moment – is my selection ahead of facing a squad who are rooted to the bottom of the league and have only had one clean sheet all season. Plus he'll most likely be one of the favourites and therefore a protector of your overall rank.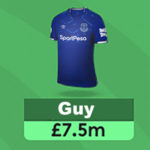 Guy — Bruno (H) v Sheffield United
I say I'm picking Bruno, until I see what my next Cup opp has in his team (humble brag: I'm in Round 4 of the Cup with what has been a trash team).
A bit like Init below, I want to take a moment to just say something non-football related. It's been probably one of the toughest stretches of my life that I can remember. With this whole pandemic, I've worked more hours that I probably ever have previously. For about a year I worked two jobs, and even when I cut it back down to one job, I found myself with more hours on the clock than I ever get at home. Many hobbies and activities, participation in this site included, have gone by the wayside more often than not. And even though I begrudge the hours at times, and the entire financial model that makes such hours a necessity, I count myself as one of the luckiest men in the world. I have a nice little house, a big yard, a big garden and I've added a chicken coop now to make sure my family always has something to eat in case the stores ever sold out of food again. I've not once had to ask a credit card or my mortgage lender to grant me a forbearance because of a COVID layoff. My family is healthy, happy and fed. I know many people, through no fault of their own, haven't had as good of a go of things since the virus hit. So it's been a tradeoff of sorts. I have an absolute rubbish fantasy football score this year, but it's because I'm working so much. I'm sure there are millions that would kill to be as neck deep in work as I have been, so I can't complain too much.
Once things finally settle down around here, I hope to be back on here as often as possible again. Until then, stay healthy.  Stay diligent. And never copy my captain pick – it's a guaranteed 4 point return every time.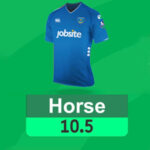 Horse — Bruno (H) v Sheffield United
Man Utd are the form team and are top of the Premier League. Bruno is at the centre of most they create and on penalties. Sheffield United are bottom of the league and have only kept one clean sheet all season. No need to overthink it. Simples.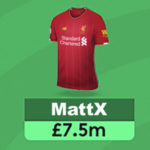 Matt — Bruno (H) v Sheffield United
I was asked to write a few sentences and due to the injuries to Vardy and KdB, it has made my captaincy choice very easy this week. I will be sticking the armband on Bruno Fernandes because… why not? Top of the league, team in fine form and coming up against Sheffield United who are rubbish and will probably go down as the worst Premier League team in history (at least, Paul Jewell and Derby hope so).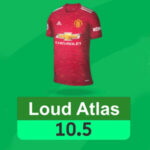 Loud Atlas — Bruno (H) v Sheffield United
If he escapes the FA Cup match unscathed then he's primed for a match which is 1st vs 20th; no other contender!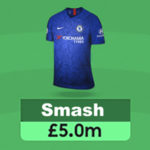 Smash — Bruno (H) v Sheffield United
It's obvious this week isn't it? Bruno is the best player playing against the worst team. Bruno is second for overall points this season – just two behind Harry Kane – and is playing the team rock bottom in the Premier League. Sheffield United only have one win all season, they have conceded the third most amount of shots and the fourth most amount of goals. Bruno has created the most amount of chances and has had the third most amount of shots of any player. With an xG (expected goal) of 9.26 this season, this is only bettered by a handful of strikers and is best in class for the midfielder category.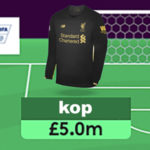 Kop — Bruno (H) v Sheffield United
Being one of the last to contribute to the article the smart thing to do would be to read what everyone else has written take the best bits and put my own spin on it! However, it's Saturday afternoon and the Mrs will start getting grumpy if I spend too long on the laptop. In addition, Init said a sentence or two would suffice. Some of the lads clearly got a different memo!
A quick look at my team and the obvious candidate is Bruno. I'm a simple man and more often than not, I got with the obvious, so Bruno it is.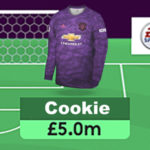 Cookie — Ilkay Gundogan (A) v West Bromwich Albion
Probably the only player in this article with both form and fixture. Gundogan & his City chums travel to West Brom, who have conceded 18 goals in their last seven matches.
Gundogan, in his last seven matches, has scored 5 goals and 54 FPL points and is now on penalties in the absence of KdB & Kun.
The start of his 7 match run was coincidentally against West Brom, where he scored City's goal.
Not rocket science is it?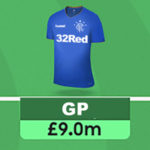 The Gallant Pioneer — Marcus Rashford (H) v Sheffield United
Coming to me for captain advice are you? More fool you. I couldn't pick an each-way winner in a two-horse race right now.
Still, I have to captain someone and that man will be Marcus Rashford, as I own him instead of Bruno. The reason being is, I assumed Bruno was going to be booked against Liverpool and miss the second leg of the double gameweek. Change him to Rashford I thought. Get ahead of the curve. I'm not unhappy I own him but the fact is, if FPL points were taken away for your players being caught offside I'd be outside the top 4 million and not clinging (JUST) to the top 2 million.
This week is the week where Marcus stays onside! But thinking about it, probably only because The Blades are camped on their own eighteen yard box holding out United until the 89th minute when David May scores the only goal.
Null and void the season says I!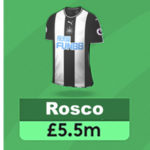 Rosco — Bruno (H) v Sheffield United
Following a hectic two-week period of blanks and double gameweeks, we can be forgiven for just wanting a nice straightforward captain pick. Well, fear not, the fixture schedule has served up the ideal candidate on a plate. Bruno Fernandes sits just two points (140) behind the game's top-scorer Harry Kane (142) and he's playing at home (he's better away …. blah blah) against the worst team in the league.
At the halfway stage of the season, Bruno is on course for a points tally in the high 200s he may even break the elusive 300-point barrier if he continues to rack up goals (11) and assists (9) as he has done in the first half of the season. In GW19 he was quiet by his own standards, a controversial assist in United's second fixture away to Fulham (that had FPL twitter positively losing their sh!t) his only attacking return. Perhaps the man or woman who hands out points at FPL towers had Bruno (C). Well, if he or she did not last week they almost certainly will this one.
We all strive for double-digit returns from our captain, well nobody has more than the 8 that Bruno has returned thus far. Few would bet against him doing so once again when the Blades visit Old Trafford on Wednesday. On the road, Chris Wilder's men have failed to keep a clean sheet, losing 8 games and shipping 17 goals in the process. The naysayers will point to his superior away form – indeed, 80 of his 140 points come away from Old Trafford, and whilst he can only boast 3 double-digit returns on home soil, it should be noted that they all came against bottom half (of the table) opposition. Nobody sits lower than Sheffield United.
It's been an unpredictable season and that will no doubt continue. In a world of uncertainty, put your faith in a sure thing – Bruno!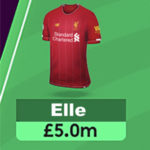 Ellefcee — Bruno (H) v Sheffield United
This guy is the man for the armband in GW20. Since the start of the season hes had 7 double digit gameweeks but only 1 coming since the turn of the year and 5 have been away from home. Don't panic though, theres a couple of things to look for. His team is on form and its Sheffield United who have only won 1 game this season so far and have conceded 32 goals. Get on him, you know it makes sense.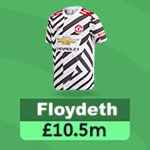 Floydeth — Bruno Fernandes (H) v Sheffield United
No War and Peace here… I'm picking Bruno because it will likely be the only game I watch and we haven't had a penalty for ages.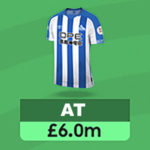 AT — John Stones (A) v West Bromwich Albion
City don't concede. West Brom don't score. I don't own Cancelo. Stones will have to do.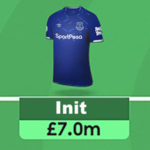 Init — Bruno (H) v Sheffield United
This is a bit left-field but it's something I would encourage you all to do, it'll hopefully make you smile and it'll hopefully make somebody else smile too, and it's dead simple and will take you 2 minutes; contact somebody that you have lost track of along life's path. I'll hazard a guess that if you scan your contacts on Facebook, Twitter, WhatsApp or even just your contacts on your phone you will come up with a good number of people who you are fond of but simply dropped out of touch with along the way. Well, send them a message, tell them you miss them, tell them you were thinking of them and just wanted to check they were ok, tell them whatever the hell you like, they'll just be delighted to hear from you (in most cases!). Trust me though, they'll smile, and most likely respond. And then you'll smile too.
I have done it a number of times throughout all this:
1. I contacted an old friend who is a Doctor and we chatted for a good while about old school times and about when we played football together. He was first on my list, for obvious reasons pertaining to his job, but I just wanted to touch base and wish him well. I definitely smiled along the way and I know he did too.
2. I then contacted an elderly relative, who is 92 and sheltering. She had no idea who I was, eventually settling on me being my Dad (Billy). I soon latched onto this but it sure did make me smile to hear from her, and I'm sure she went away happy thinking that 'Billy' had contacted her.
3. I'm sure most people will remember Bryan Munich (aka Bry), our Sheffield born teacher / musician based in Japan, arguably the best writer these pages have ever seen (albeit in a slightly psychedelic fashion!). This one is what made me write this. I contacted Bry last year on FB but to no avail (no surprise as he shunned all social media a good while back to lead a simpler life). And then I sort of forgot that I had, as you do. And then I chanced a text this week, not knowing if he would still have the same phone as he did years ago. And woke up to a text from him. That certainly made me smile, I'd like to think he did likewise when he saw mine.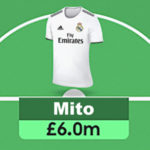 Mito — Bruno (H) v Sheffield United
They told us to write a sentence or two and as you can see we really have some teacher's pets in our ranks.
Anyways, I would have considered Kev but for the injury or possibly even Sterling but I don't own him…so, guess I will go Bruno for all the reasons those arse kissers listed above.
VOTE ON THIS WEEK'S CAPTAIN POLL GW20
Thanks for reading FPL Captain Picks Gameweek 20.
FPL FIXTURE TRACKER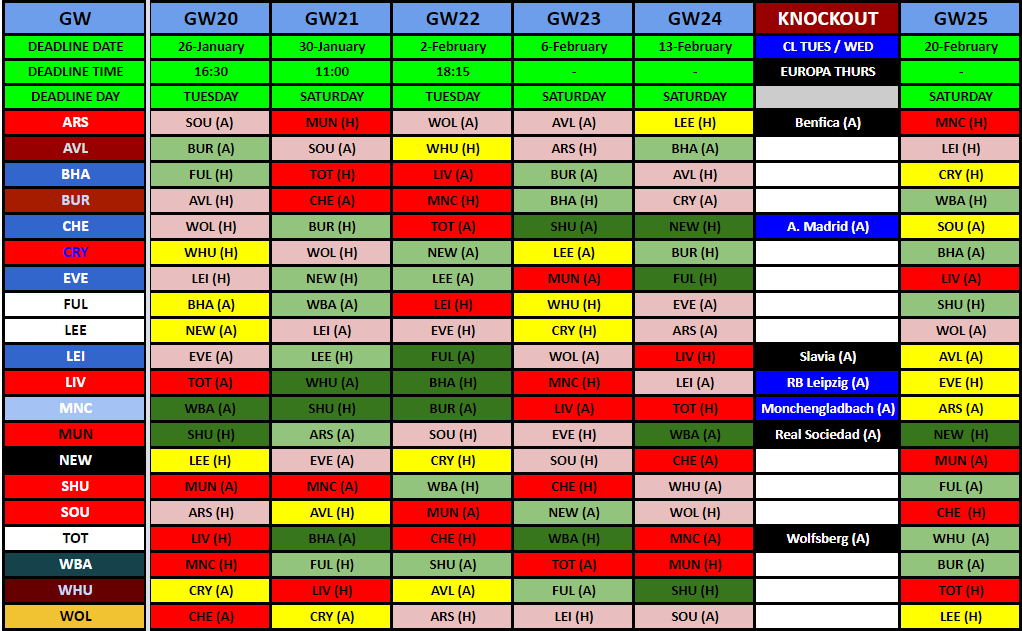 FIXTURE TRACKER LINK