FPL Captain Picks Gameweek 21
The spirit of Guy Sanchez
For those unaccustomed to said spirit it usually entails a meandering of the recent hand Guy has been dealt by life (as he knows it). Oft it's not a good one, but often it's a funny one. We've gone with him from Dayquil days to 12 hour work days, from Covid scares to Everton woes.
But why did I immediately think of Guy when I came to write this intro? Mainly because I don't arrive with good news, but also because the lack of that allows me time to actually write this, albeit perhaps not in the best of moods. But then again who is these days. Actually I was, until about 8.02am on Wednesday morning…
I'll unashamedly summon the spirit of Cookie's Diary here too…
I was awoken at 6.20am with a text from the NHS to tell me that yesterdays Covid test was negative. 'Happy days' I thought, I'll crack on and get ready for work. That was up until the point that Mrs Init decided to emerge from the bedroom, baring the worst news. She was the one with real symptoms and had indeed tested positive. My immediate reaction was to go and lie down for 10 minutes just to contemplate the next 10 days of isolation.
For the record, and a record it may well be, this is now my 7th time in some sort of isolation. And that's having not shown a single sympton of having it myself*. Yet…
*(that's if you discount nearly dying from it (I wasn't, it just felt like it) last February, but it wasn't even a thing back then).
I don't expect or want any sympathy here, I've been lucky enough to be classed as a 'key worker' throughout all this and as such I have been able to crack on as normal, as such, sans the kids football games and going to the gym, etc. I even got to do some of those back in the halcyon days prior to Christmas, you know, that short period when we looked like we had some prospect of normality returning. But being isolated really doesn't suit me at all. At all. I was bored by 10am, I was thinking of breaking out by 12pm, I was contemplating murdering my elderly neigbour by 4pm, just as an escape route.
Reflecting upon it all, the Init family here have a teacher, two kids of school age and a key worker; you go do the odds of contracting something at some point.
Anyway, we did. And so now I have some time to write some stuff. Every cloud, and all that…
Having asked our writers for their picks it is quite clear that there is a division this week, either that or they are simply taking the p*ss.
Either way, here are my picks this week.
DCL – Newcastle (H)

A few short weeks back owning DCL was a given. Then he got a 'hammy', which saw his owners sell him in their droves, possibly anticipating not seeing him again for a good while. Turns out Dom has good healing powers and he missed all of one GW, albeit with a few cancelled games thrown in there. Forward a few weeks (to now) and buying him back seems like a debate. Captaining him would surely be a stretch too far then?
The Player / Everton
Hasn't actually scored since GW11 in the PL
Is hardly a bonus point magenet (just 10 all season)
Has a total of 5 points in his last 3 appearances
Everton have scored an average of 1.7 goals per game at home
The Opposition
Are rubbish
Have lost 6 of their last 8
Haven't won since 12th Dec
Haven't won away since November
Have (conveniently) conceded an average of 1.7 goals per game away from home
Conclusion
He's due, for sure. He scored on his return in the FA Cup, so it's not like he's totally out of form. It's perhaps no coincidence that his form slumped a bit when their cheif creator James also disappeared in GW12 for a few weeks.
Explosiveness: 5/10
Chances of scoring: 7.5/10
Captaincy Rating: 7/10
Gundogan – Sheffield Utd (H)

No KdB, no problemo. I'm sure we've been here before when City are purring along nicely with him, seemingly improving without him and then he returns as the icing on the cake. And it usually coincides with someone else picking up the baton in the meantime. Previously it has been (more obviously) Sterling and Bernardo Silva, this time it looks like it is the turn of Gundogan. Having, apparently, had enough of simply being a very reliable water carrier our new hero Gundo decided to get himself a goal or two, and then became addicted to it.
The Player / Man City
Didn't score for 12 GW's
Now has 7 goals in 8 games
Has 12 bonus points in that short period
Is a midfielder so his goals get you 5 not 4
Always likely to grab a clean sheet Brucie
City are joint top for home goals scored, averaging 2.1 per game
The Opposition
Are bottom
Concede an average of 1.8 goals per game away from home
Haven't won since… erm, Tuesday! Although that was their first success away from home
Conclusion
He's in form, for sure. As are City. And he's on pens now too, in theory. His brace vs West Brom also illustrated just how confident he is right now; they weren't lucky goals, they were class goals, almost the sort you would expect KdB to get. The result at Old Trafford will scare a few off what was probably already a bit of a punt but with both him and City in this sort of form they may make that look like a blip. A 5-0 blip.
Explosiveness: 6/10
Chances of scoring: 7.5/10
Captaincy Rating: 7.5/10
Salah – West Ham (A)

And those were the hard ones to sell….
Salah is always on the Captaincy radar though, regardless of form, which is probably just as well. A brace vs Man Utd in the FA Cup was a reminder of what he is capable of.
The Player / Liverpool
Hasn't scored since GW14
Scored 13 in 13 appearances prior to that
Is still sat at 4th overall in FPL points
The Opposition
West Ham were sat above Liverpool in the league table until tonight
They have only conceded an average of 1.1 goals per game at home
Conclusion
We own him because we know he can go off on one at any given moment. We probably captain him in the hope that he does too. But he has failed us all so many times recently, but it's always a risk vs reward scenario with him.
Explosiveness: 9/10
Chances of scoring: 8/10
Captaincy Rating: somewhere between 5-8/10!
Kane (or Son!)- Brighton (A)

The top points scorer in the game, Mr consistency. There is an argument to be made for simply captaining him every week. But is Brighton away all that it seems? Let's have a look see…
The Player / Spurs
12 goals and 11 assists in 20 games
He has played all but 11 minutes of every game
He has blanked in only 5 of them
Spurs are scoring at a rate of 2.1 per game away from home
The Opposition
Have tightened up as of late, remember when Man City were due to hammer them at home…
Conceding at a rate of 1.5 per home game
Lost narrowly to Spurs back in November, a late Bale goal edging the latter over the line to a 2-1 victory
Conclusion
Kane and Son will be popular picks this week, and a lot of that will be to do with casuals logging on and seeing Brighton as a given. However, they probably aren't. But he isn't the top points scorer for nothing. If he is indeed properly injured then Son may well play up top, but whether he can be as effective without his assist mate remains to be seen.
Explosiveness: 7/10
Chances of scoring: 8/10
Captaincy Rating: 8/10
The confessional…
This is where we ask our entire writing team to tell us who they think they will pick this week…. There are more caveats and get out clauses than a Lionel Messi contract but this is their initial gut feeling based upon who they actually own.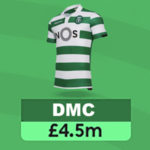 DMC — Cancelo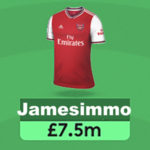 Jamesimmo — Dallas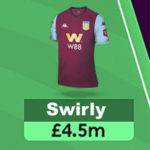 Swirly — Sterling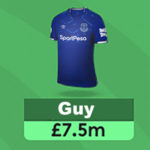 Guy — DCL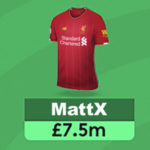 Matt — Gundogan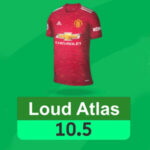 Loud Atlas — Kane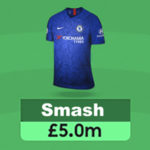 Smash — Soucek (TC)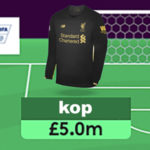 Kop — Not Bruno!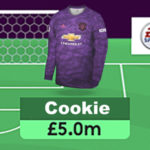 Cookie – Gundogan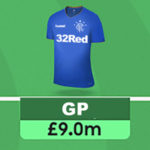 The Gallant Pioneer — DCL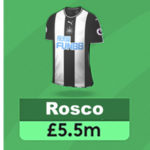 Rosco — Joelinton….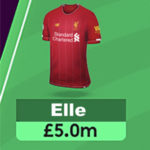 Ellefcee — Gundogan
Pre lockdown 2 goals, 3 assists.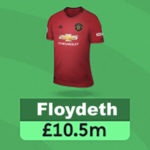 Floydeth — Gungogan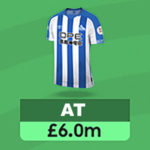 AT — Gundogan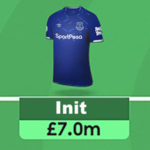 Init — Sterling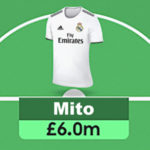 Mito — Salah
VOTE ON THIS WEEK'S CAPTAIN POLL GW21
Thanks for reading FPL Captain Picks Gameweek 21.
FPL FIXTURE TRACKER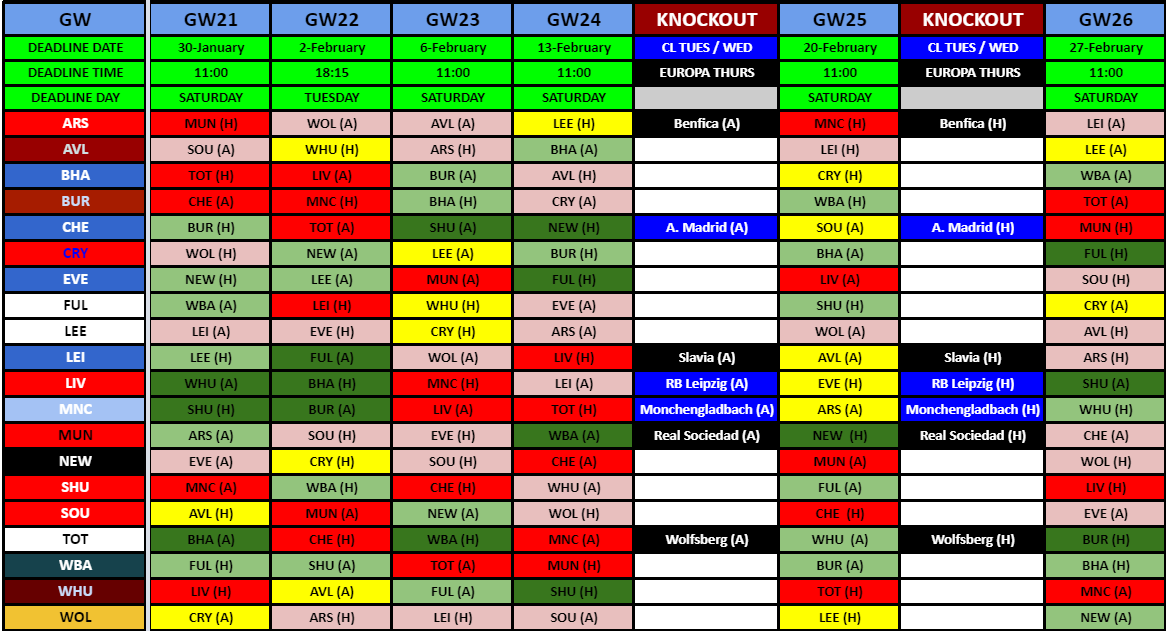 FIXTURE TRACKER LINK