FPL Captain Picks Gameweek 24
Welcome to FPL Captain Picks Gameweek 24
When a hero comes along…
…with the strength to carry on. Etc. Said strength will have been tested to the limit as of late, in FPL. And elsewhere, of course. Especially for those who considered Soucek's powers too much to resist. And subsequently played him ahead of the likes of DCL or even Gundogan.
As we go into a bit of a mini DGW the main question is whether this week's hero will come from our double selection or from a more conventional single game-week source. Let's go see what our merrily unmasked men think…
Init – Gundogan v Spurs (H) & Everton (A)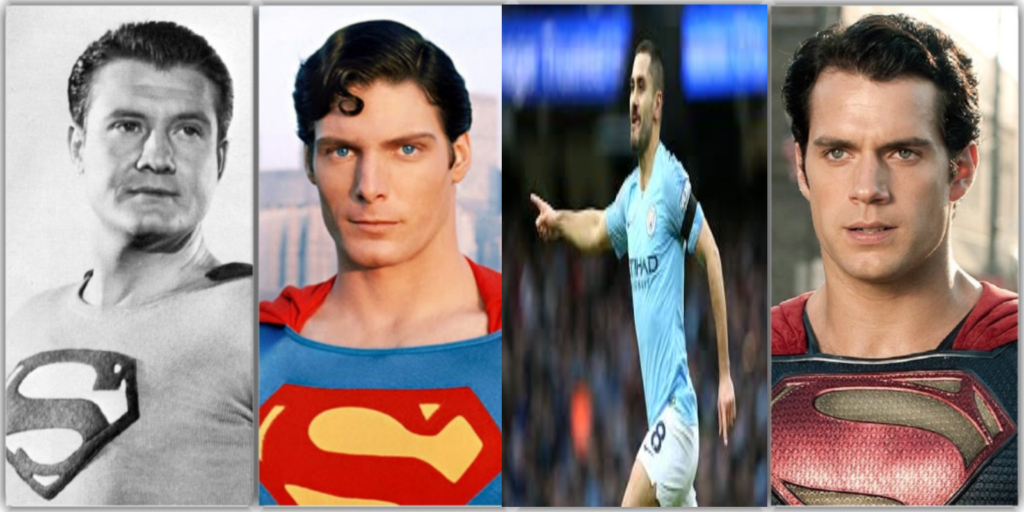 Yeah ok, so he absolutely can do it on a wet Tuesday night away at West Brom but can he do it against the Champions on prime-time TV on a Sunday afternoon?
Yes.
In fact, it seems that there are very few places he cannot do it at right now.
Since GW13 began our hero in question has 9 goals, 1 assist and 17 bonus points for a total of 92 FPL points in 11 weeks. 5 of those were double digit hauls, and even some of the lesser ones included a 9 and a couple of 8's.
As I mentioned earlier in the week, on our Fixtures article, City and Pep are usually a DGW trap but Gundo-man has now started all 11 of the aforementioned games in a row. He has been pulled off early a few times once the game has been won, but that in itself is a telling compliment. I don't doubt that Pep will rotate heavily this week, but I very much doubt that G-Man will be a part of that mess.
He's the most nailed on, in-form player, in the most in-form team in the league, what exactly is not to like here?
Matt – Antonio v Sheffield United (H)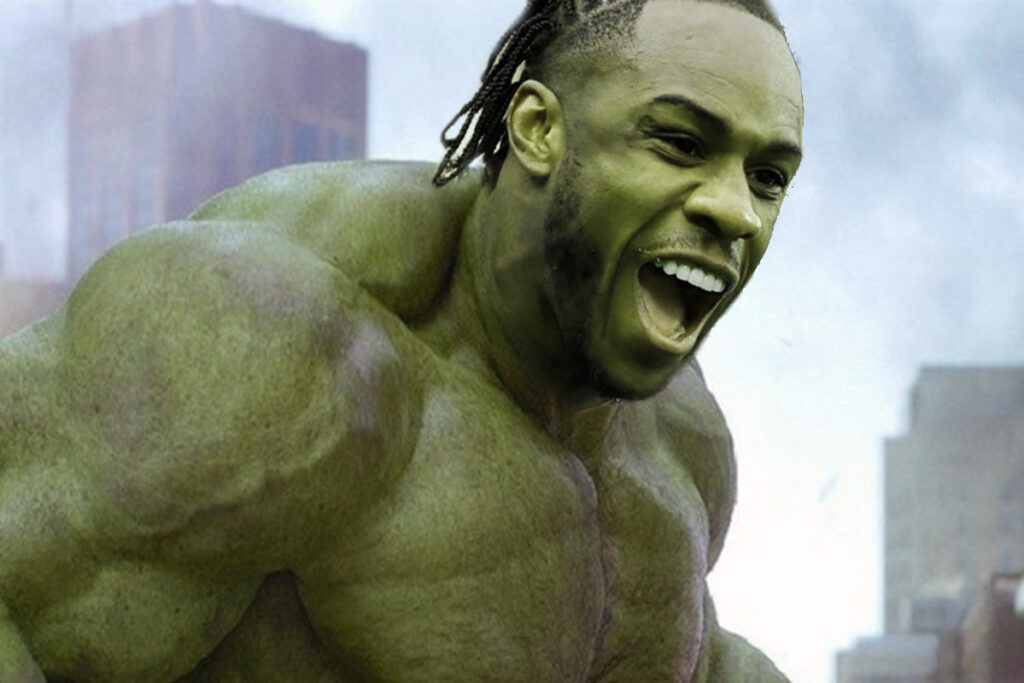 Is it a bird? Is it a plane? No, it's Hulktonio! Antonio landed back into action after a long injury at the start of January and has been in 'smashing' form ever since!
Antonio tends to be the catalyst for most of West Ham's attacks and they seem to lack a cutting edge when he is gone. Thankfully Antonio has a surprise Thor to his Hulk in the form of Soucek. West Ham would be struggling this season if it wasn't for the Czech's surprising goal threat. The Czech has won 13 points for West Ham with his 8 goals this season but with Antonio back, this unlikely duo could pummel their next opponent!
Over the last six games, Antonio has scored twice and assisted three times. He is the most in-form player in the West Ham side (according to the FPL site) but I have one fear for Antonio…
Superman has Kryptonite, Green Lantern hates the colour yellow and Antonio has dodgy hamstrings! I chose Antonio as my captain pick this week then heard he might be injured. Well, David Moyes has stated; "I think he just felt as if he was beginning to fatigue." Keep an eye on the FA cup games but Antonio could be rested before the match in Sheffield which could mean he is fresh and ready to wreak havoc!
One last thing I will add is if you don't like the current hero of the Hammers, well there could be a new hero emerging in the form of Lingard. The 'young' lad is looking to revitalise his career and could turn the dynamic duo into a terrific trio!
Rosco – Pope v Palace (A) and Fulham (H)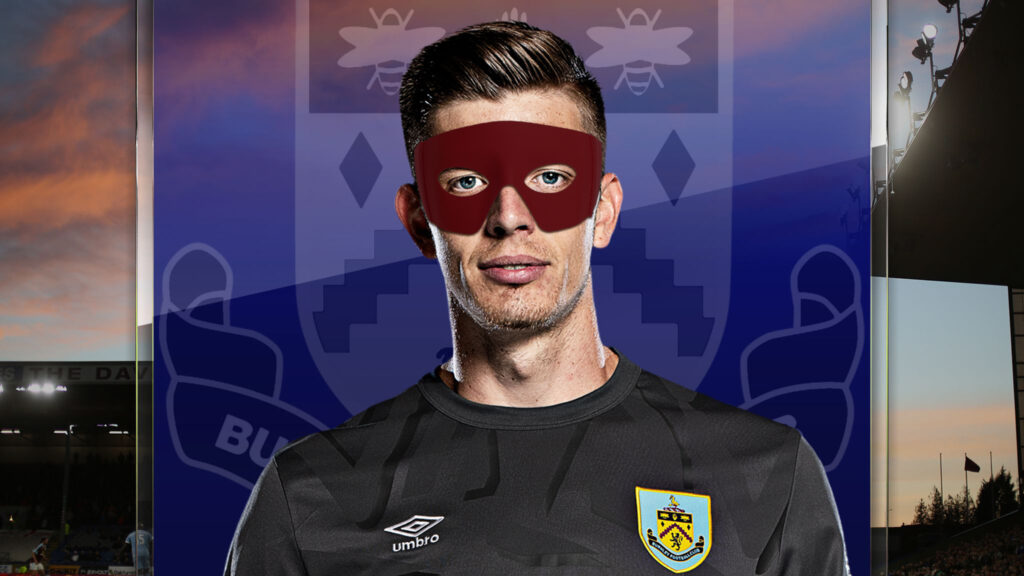 Not all heroes wear capes. Yes, yes, I know, Spiderman, Captain America, the Incredible Hulk, etc etc. What I mean is, sometimes it's the unconventional heroes that go under the radar. It's a double game week, and sure, we can buck the trend and captain a single game week player, but where's the fun in that right? Manchester City are the standout pick because well, they're Man City, but the fear of rotation is all too real. So how about a player that is pretty much guaranteed to play both games? Step forward Nick Pope. Captain a keeper, what madness is this? I hear you cry. Well, hear me out on this one. Pope locked in his hero status for both Burnley and many an FPL manager last season, and how often is it the keepers and defenders who seem to be the ones with the most points come double game week time?
Burnley are an obvious draw this coming week; a trip to Selhurst Park to face a Palace side with the lowest number of goal attempts in home fixtures (87) and then a similar goal-shy Fulham visit Turf Moor having failed to score in four of their last five fixtures.
Burnley may have conceded the most shots in their away fixtures this season (192), but only two keepers (Darlow and Meslier) have made more saves than the Clarets custodian (45), and what do points make? Prizes? Well, er no, points, but that's the point. Lot's of points here, which is of course what we're after.
A price hike (£5.5) meant few started the season with Pope, but he's quietly gone about doing what he does, and his 102 FPL points are bettered by only one other keeper (Martinez) thanks in no small part to the 21 save points he's wracked up (only Johnston and Meslier have more). Pope already has 5 double-digit returns under his belt this season, a tally bettered by no other keeper. Would it be that surprising if he managed to do it twice next week? No. Would you happily take 10 and 11 points doubled? You bet your ass you would. Go on, have some fun, it's a game you know.
Smash – Bruno v West Brom (A)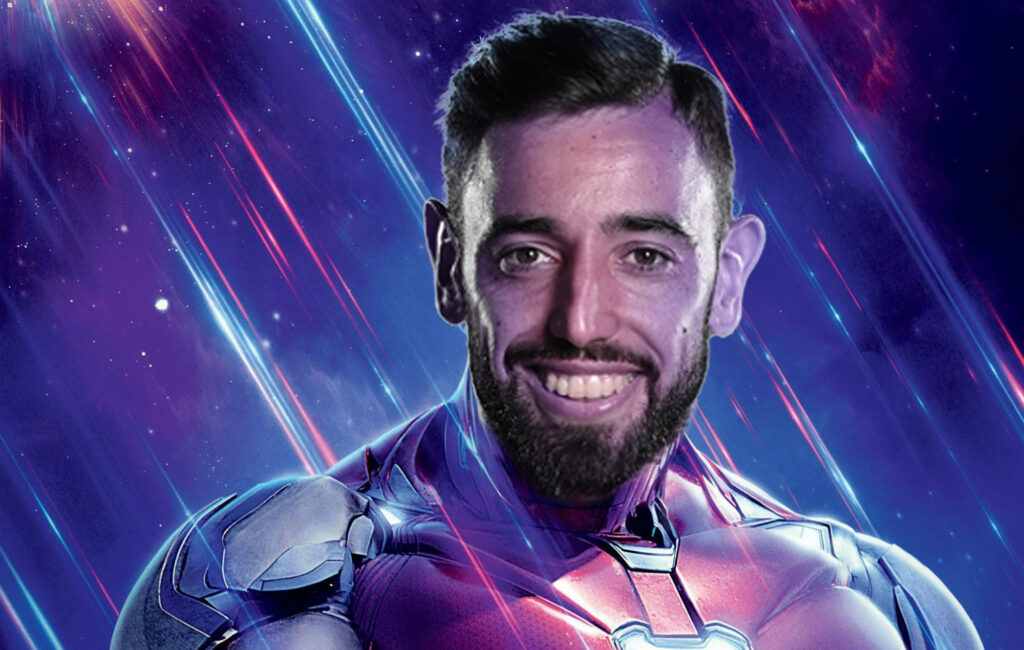 Bruno Fernandes? What's he doing here? He does not have a double I hear you ask. Well there is a thing called "double GW fever" where we overlook all single GW players for doubles with average fixtures. I've heard DCL (who I have been tipped to write about) being mentioned, well one of those games is City where considering their defensive record you would expect a blank so that's just Fulham who generally concede one or two goals. City themselves have two relatively tough games in Spurs and Everton and there's no guarantee our City player gets both games. We have been here before with Pep. Plus do we really want to captain a Burnley keeper this game is meant to be fun? So what makes Bruno so special he only has one match?
Right here we go.. If there was no double everyone would be captaining Fernandes. Bruno is the best FPL player in the game, he has the most points with 169 and he is playing the worst team defensively in the league West Brom. Bruno seems to get more FPL points without Pogba in the team well guess what Pogba is injured for this one. West Brom have conceded a quite staggering 54 goals the next worst is Palace with 39 goals. City's next two opponents Spurs and Everton have only conceded 66 goals between them! They have conceded 370 shots this season and an cGC (expected goals conceded) of 43.66. In basic terms yes West Brom really are that bad, they also need a win, they are playing at home so should not just sit back which will create even more space for United attackers.
As for Bruno well where do I start? Number one player for big chances created (16), check, goal attempts (78), check, expected assists (6.46) check, expected goals involvement (17.39) check. Yes he's top for all of those. He's also second for chances created (68) behind Jack Grealish, 2nd for goals scored (13) and 2nd for assists (11). Is there a better player in the game? So yes Bruno Fernandes only has one fixture but he's the best player playing the worst team in the league and there is no stand out double GW pick don't be surprised to see Bruno outscore all the double GW players and he might even be a differential captain pick which makes a change doesn't it. Personally I'm still undecided I'm down to three and Bruno is one of them.
Swirly – Sterling v Spurs (H) & Everton (A)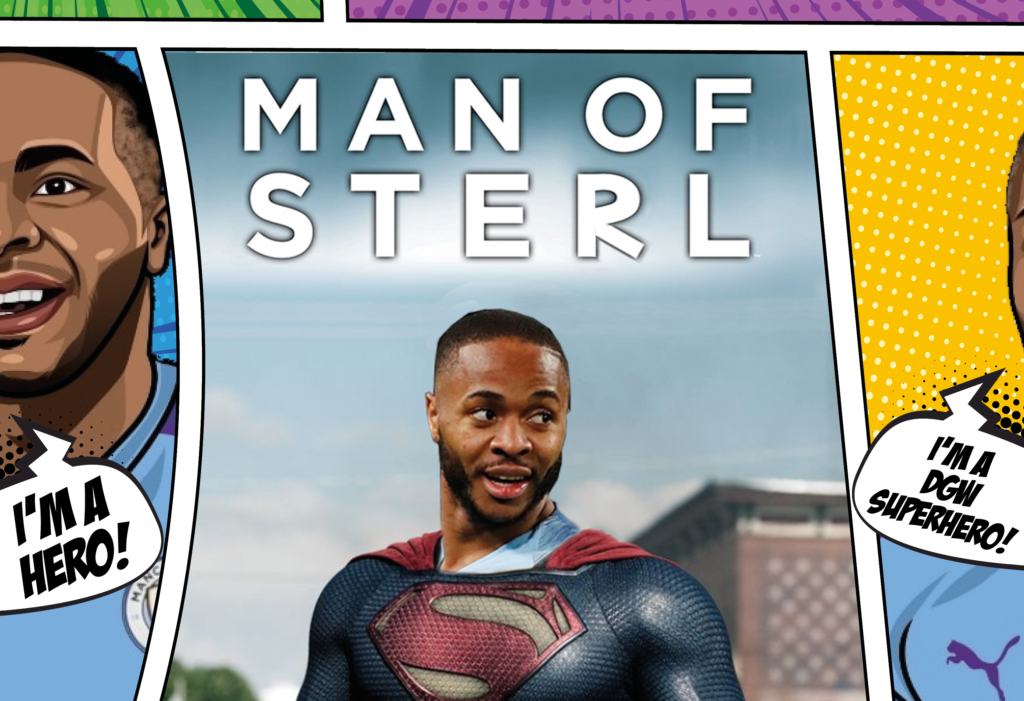 My pick is the Man of Sterl…ing (a reference to the Man of Steel!). Having scored four in his last five Premier League starts, the Man City number seven looks to be in the kind of form that he enjoyed once the last season restarted – much to my dismay as I didn't have him in my FPL side back in those sunny July days! Indeed, this superhero could easily have more goals to his name, as he now joins Messi and Aguero in a very small club of players who have each scored 100 with Pep as their boss.
Looking ahead to this double gameweek, Raheem will be facing Spurs at home, before travelling to Goodison Park a few days later. This does mean there is a risk of Pep's favourite hobby, rotation, however I'll press ahead in the hope that, having sat out the tie against Sheffield United in Gameweek 21, this guy can play both.
Spurs have shown how much they need Harry Kane to function, as Son misfired and Jose grew increasingly demoralised when their star striker was sidelined. Though they have the third-lowest expected goals conceded when away from home, the Londoners still need to rely on their attacking force, as an average of 13.2 shots conceded in each game on the road puts them eighth on the table. Across all competitions, the Cityzens have scored 13 past them in the last five meetings at the Etihad, with Raheem himself accounting for five of those.
So, then it's a trip to Everton – a team that has had a very good season so far. Currently lying in seventh place, they are just three points behind their Merseyside rivals, with two games in hand. A look at their defensive stats, however, does raise an eyebrow in an Ancelotti-like way, with 14.1 shots conceded per game at home, an unenviable second-worst behind West Brom, along with the seventh-highest expected goals conceded per fixture when playing on their own turf. In recent times, Man City have enjoyed playing at Goodison Park by notching up eight goals in the past three fixtures there – and two of those have Sterling's name next to them.
The confessional…
This is where we ask our entire writing team to tell us who they think they will pick this week…. There are more caveats and get out clauses than a Lionel Messi contract but this is their initial gut feeling based upon who they actually own.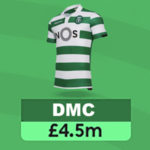 DMC — Sterling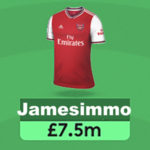 Jamesimmo — Bruno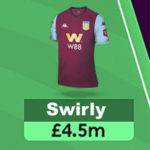 Swirly — Sterling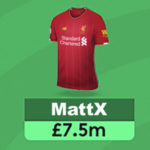 Matt — Bruno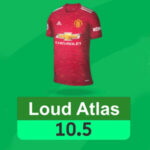 Loud Atlas — Sterling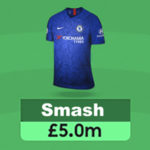 Smash — Bruno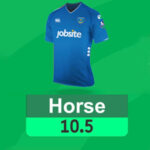 Horse — Gundogan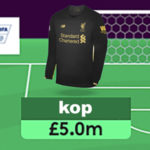 Kop — Gundogan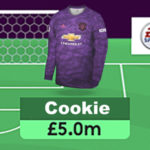 Cookie – Gundogan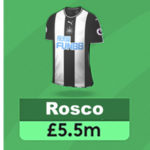 Rosco — Gundogan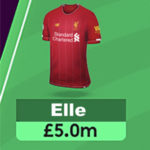 Ellefcee — DCL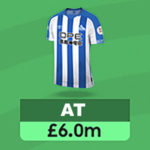 AT — Bruno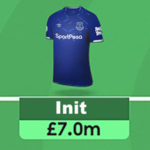 Init — Gundogan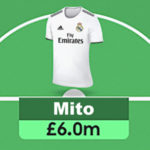 Mito — Gundogan
VOTE ON THIS WEEK'S CAPTAIN POLL GW24
Thanks for reading FPL Captain Picks Gameweek XX DO NOT USE.
FPL FIXTURE TRACKER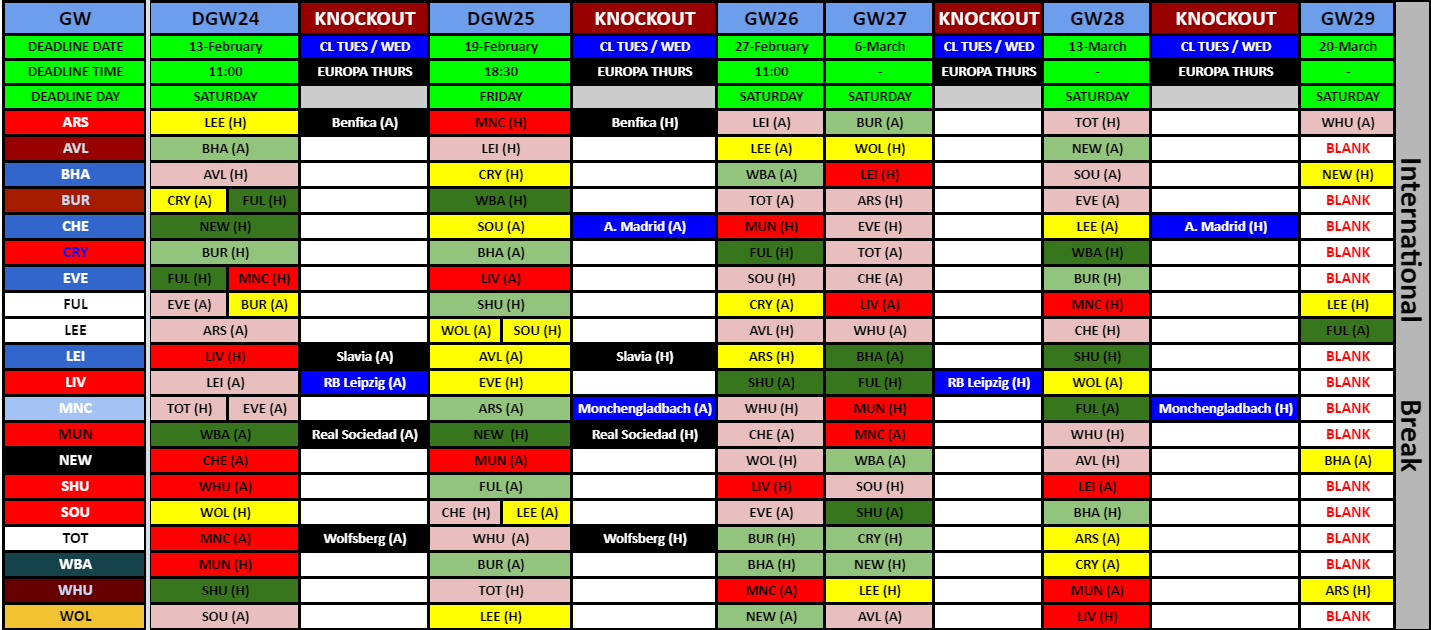 FIXTURE TRACKER LINK