FPL Captain Picks Gameweek 27
Welcome to FPL Captain Picks Gameweek 27.
Oh Captain! My Captain!
What is a captain? Collins English dictionary note that in sporting terms "the captain of a sports team is the player in charge of it". There's no flies on these lads!
Not happy with Collins, I turned my attention to the Association for Applied Sport Psychology. They state; "The position of captain is given to those athletes whom the rest of the team respect and trust to lead them in the right direction". They go on to claim that, "a captain must be accountable after a bad performance or practice. Captains are expected to perform in the clutch and lead the team to victory". It is their opinion that a good captain should embody the 3 C's – Caring, Courageous & Consistent.
With all this newfound knowledge on what a captain is, let's take a look at how those put forward in last week's article got on.
1. Init – Kane, 16 points.
Five goals for Spurs across the gameweek and only a solitary goal for Kane. Init did warn us that this could happen.
2. Smash – Fernandes, 12 points.
In an ordinary GW you might be happy with 12pts from your capo. In a DGW? Give me a break! At least he was consistent.
3. Kop – Salah, 10 points.
Ings in DGW25. Salah in DGW26. Perhaps it's time for Kop to hang up his boots!
4. Swirly – Vardy, 8 points.
Without Maddison (2 games) and Barnes (1 game) the Vardy party failed to materialise for Swirly.
5. GP – Sterling, 4 points.
So much for the 3 C's. Sterling was more of the 3 D's – Disappointing, Dreadful & Dire. In defence of GP, Sterling sat out the first game and was somewhat unlucky not to pick up a return or two in the second game.
Eh, that wasn't very good. Let's hope this weeks panel can do a little better…
Kop — Harry Kane v Crystal Palace (H)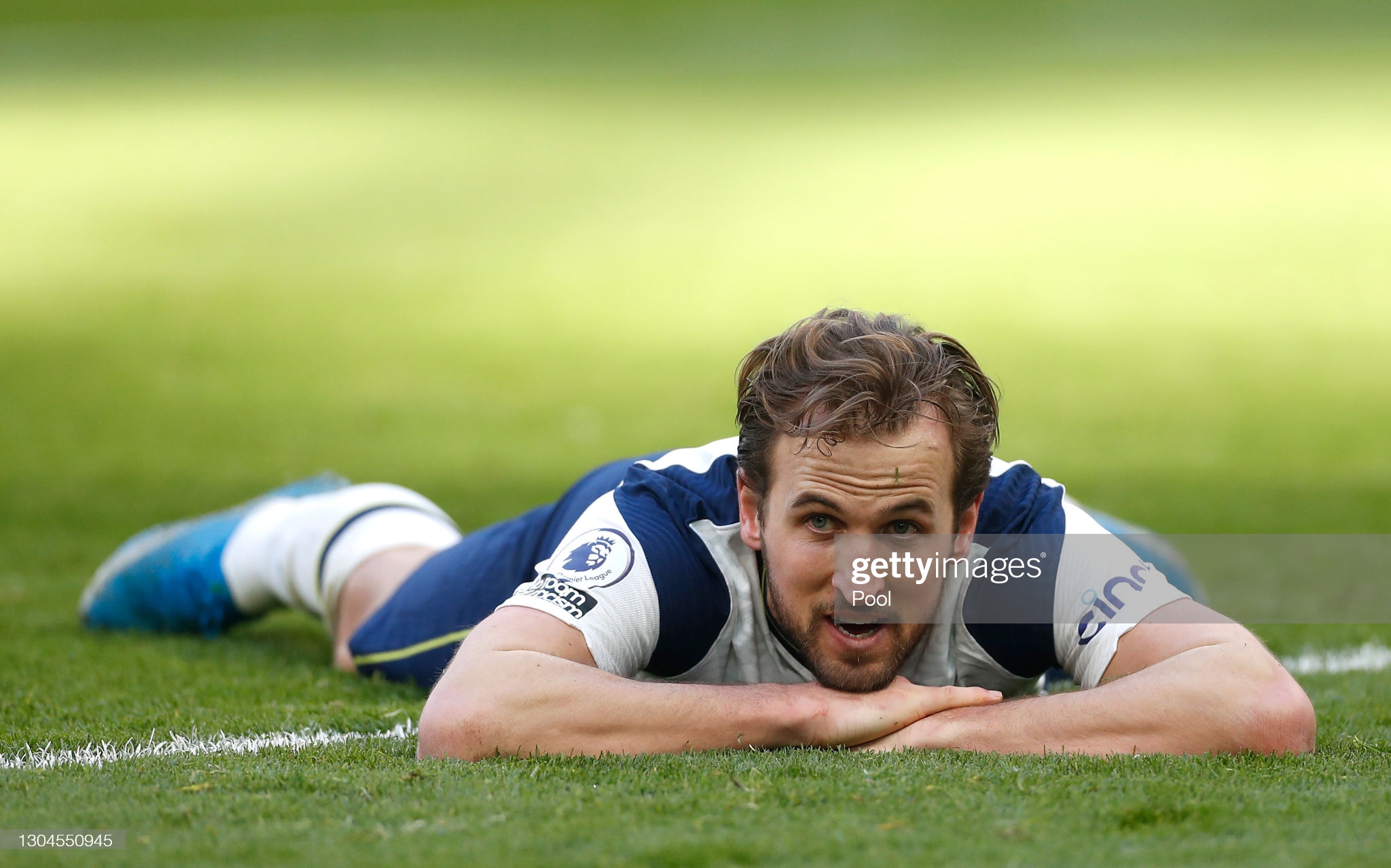 Everything was looking rosy when Kane scored after 15 minutes against Burnley in his first game of DGW26. He then went on to do F all for the remaining 165 minutes of the gameweek. Did I play my TC on him in DGW26? Yes, yes I did! Am I bitter? No, I'm f**king not…
It could have been so different. He had eight goal attempts in GW26, a tally only matched by Richarlison. As a team, Spurs created 21 chances over the two games. If only…
Now, I'm quite sure I could make quite a compelling case as to why you should hand Kane the armband this week. I could talk about how the City players are unlikely to play both games in their double. I could find some stats to make a case for Kane. I could probably even find some stats to highlight why Palace are poor at the back. But after last week's shit show I'm not going to bother…captains are overrated. The 3 C's, my arse!
James — İlkay Gündoğan v United (H), Southampton (H)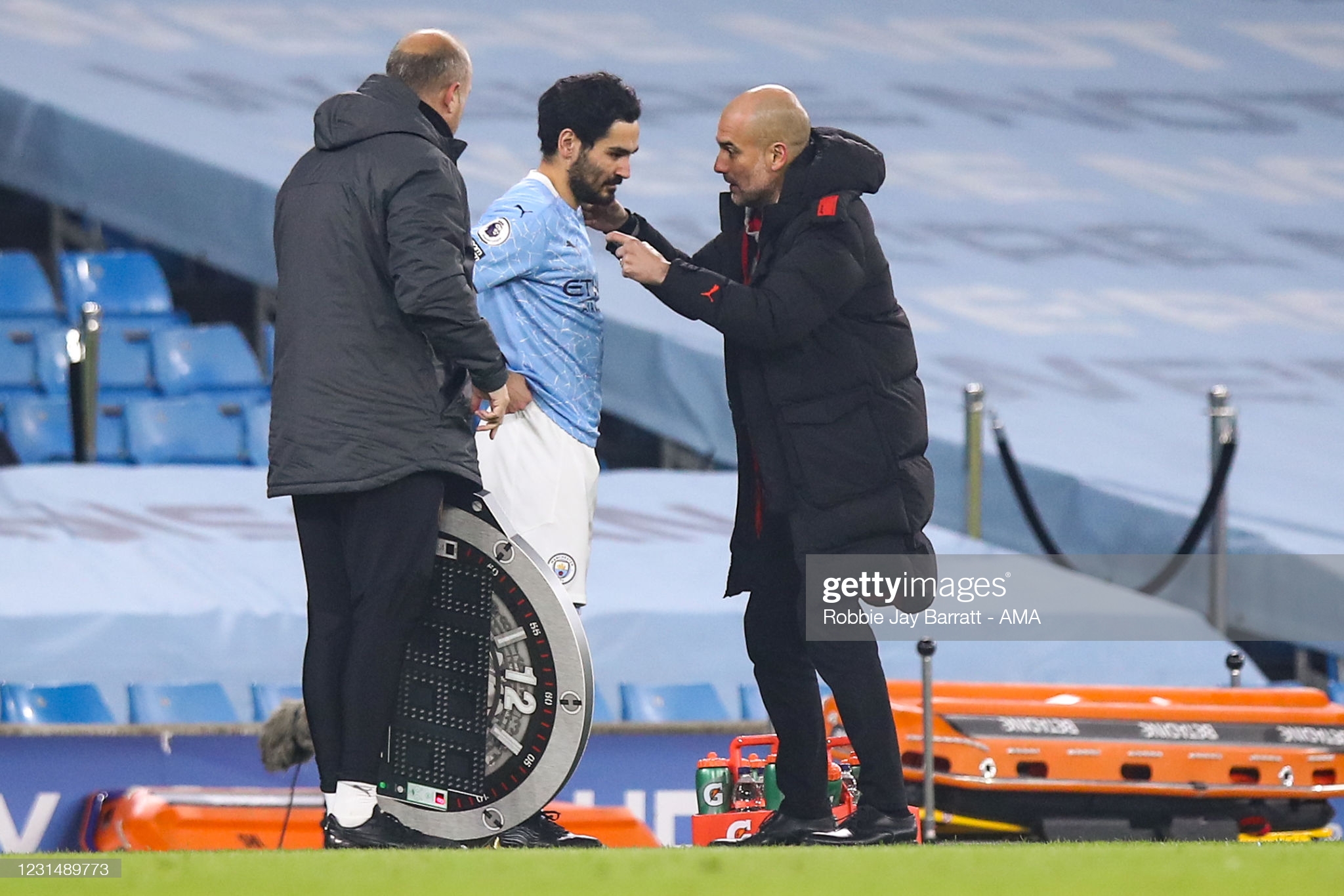 You see that picture directly above? How apt. Sure, it's Gündo, but don't forget: he's just had his 'Pep time' (read: 'rest') after a PL cameo this week. Indeed, he got subbed on vs Wolves and played for 8 minutes, just as Man City turned on the style…
Right, where were we? Ahhh, yes. That cameo: 8 minutes, 1 assist, 4 points. Of course, having flirted with a calculator, that's just an ugly way of saying 0.5 points per minute. We can very safely extrapolate from here that:
(a) he 'will' play 120–180 minutes by starting both in DGW27; and
(b) his points-per-minute ratio 'will' continue throughout it.
Therefore, having applied for a supercomputer, Ilkay's forecasted score for DGW27 is ~150 minutes x 0.5 points per minute ≈ 75 points.
If you can spot any flaws in this logic, please do[n't] let me know. Otherwise, yep: that's not a shabby forecast for any player. Let alone your now locked-in DGW27 captain! Let alone your — yes — 225-point Triple Captain. Ok, ok, there just might be some flaws here… but even regular FPL form says that he'll offer 2 matches x 7.0 points per match = 14 points. He played the next pair of PL matches after his rest vs Everton and I (now speaking sincerely) believe that he'll do the same this time.
The final part of this captaincy puzzle's fixtures: Southampton are shit and, whilst some might argue that a Man United back-four certainly isn't that right now, I'm pretty sure that Rosco will have justified how "this Man City squad can dismantle whomever they wish" in his piece below. If he doesn't, well, now you know regardless. Good luck, guys, and enjoy these mathematically & statistically guaranteed* captaincy points!
*please send all of your complaints on the 10th of March to Mito's address[es].
Rosco — Kevin De Bruyne v United (H), Southampton (H)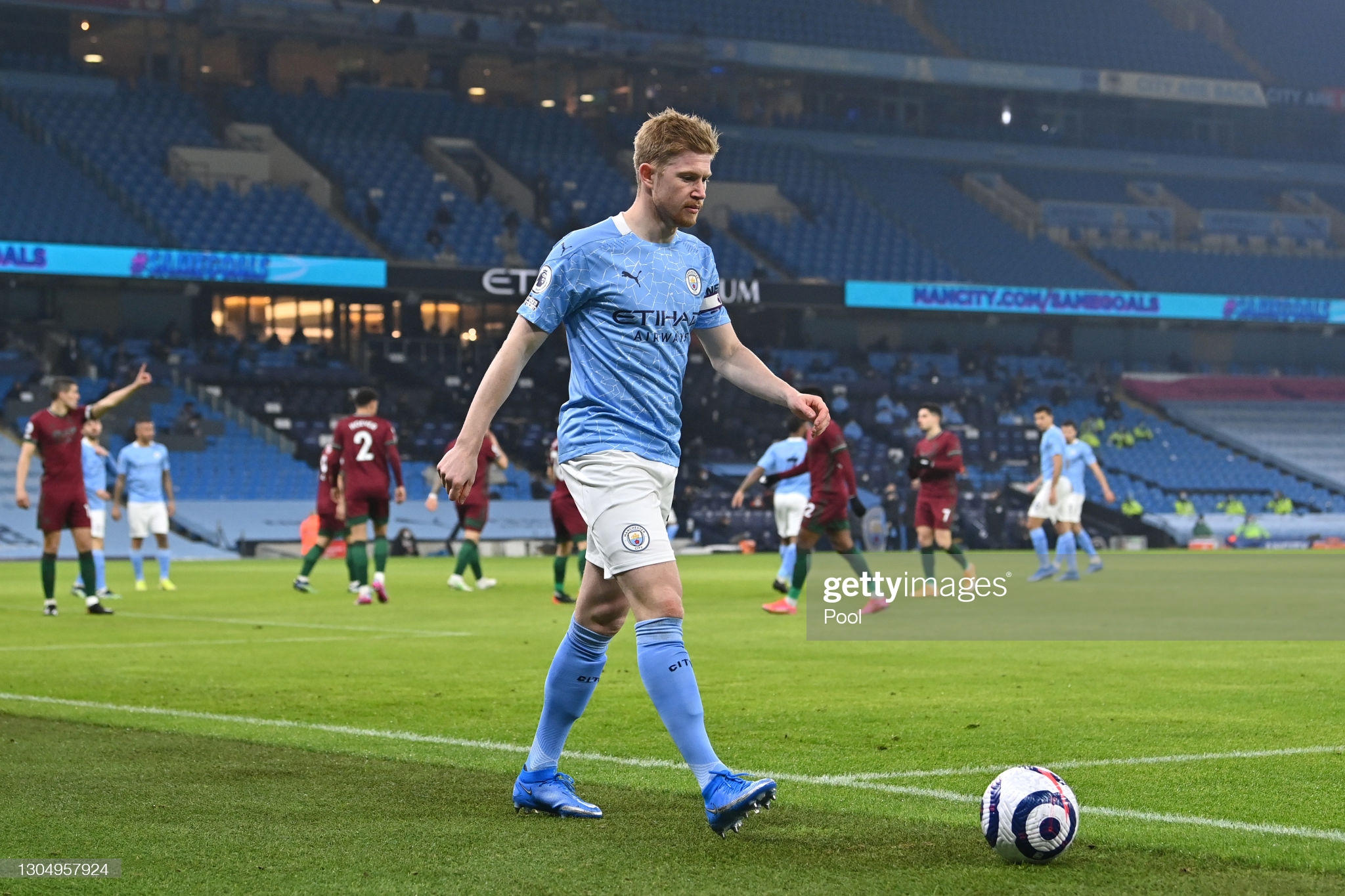 Hop on FPL Twitter and you're sure to find yet another FPL manager decree 'Why have De Bruyne when you can have Gündoğan for half the price etc'. Insightful? maybe. Inspired thinking? Hardly. If recency bias alone dictates your metric selection in pursuit of this weeks 'best captain' then sure, you could argue that they have a point, but such a glib statement is akin to asking 'why buy a Ferrari when you can buy a Porsche for half the price?'. The big issue (in both the real and the FPL world) is that our Ferrari money is tied up in other assets, and the Porsche was going cheap. I digress, but I'm sure the analogy is not lost on you.
Back to football. If we only focus on a player's FPL output as a means of determining who we should and shouldn't be buying (or captaining) from one week to the next we will be perpetually 'chasing points'. Much like the FPL manager who favours stats over 'the eye test' (watching football) or the FPL manager who watches every minute of every match and dismisses any talk of stats as something akin to witchcraft. The perceived dichotomy of real vs fantasy football would appear to be a very real thing. However, any smart FPL manager worth his or her salt will know that the two things should not be mutually exclusive.
So, what exactly is the point I'm trying to make? Well, I'm certainly not here to dismiss the option of Gündoğan (C), and if it comes down to pounds shillings and pence then yeah, have at it. But if money were no object could you hand on your heart not say you would favour the Belgian over the German? De Bruyne may not have 'got a haul' in last weeks Double Gameweek, but if you witnessed his sublime 40-yard pass to set up the Dias goal (vs West Ham) or his dominant display, not to mention his outlandish 35-yard bicycle kick pass (vs Wolves), then you'll forgive me for not dismissing him so flippantly as so many seem to have done in recent weeks. I'm pretty sure that James will have justified how "this Man City squad can dismantle whomever they wish" in his piece above.. oh he didn't, he thought I would? Well as he said, 'now you know'.
I'll close with yet another analogy, one which will not be lost on the usually 'saucy' James Simmo. When all is said and done, whilst I'm partial to a German Sausage, I love a Belgian beer. Problem is, I'm skint and I already have sausages in the fridge.
LA — Mo Salah v Fulham (H)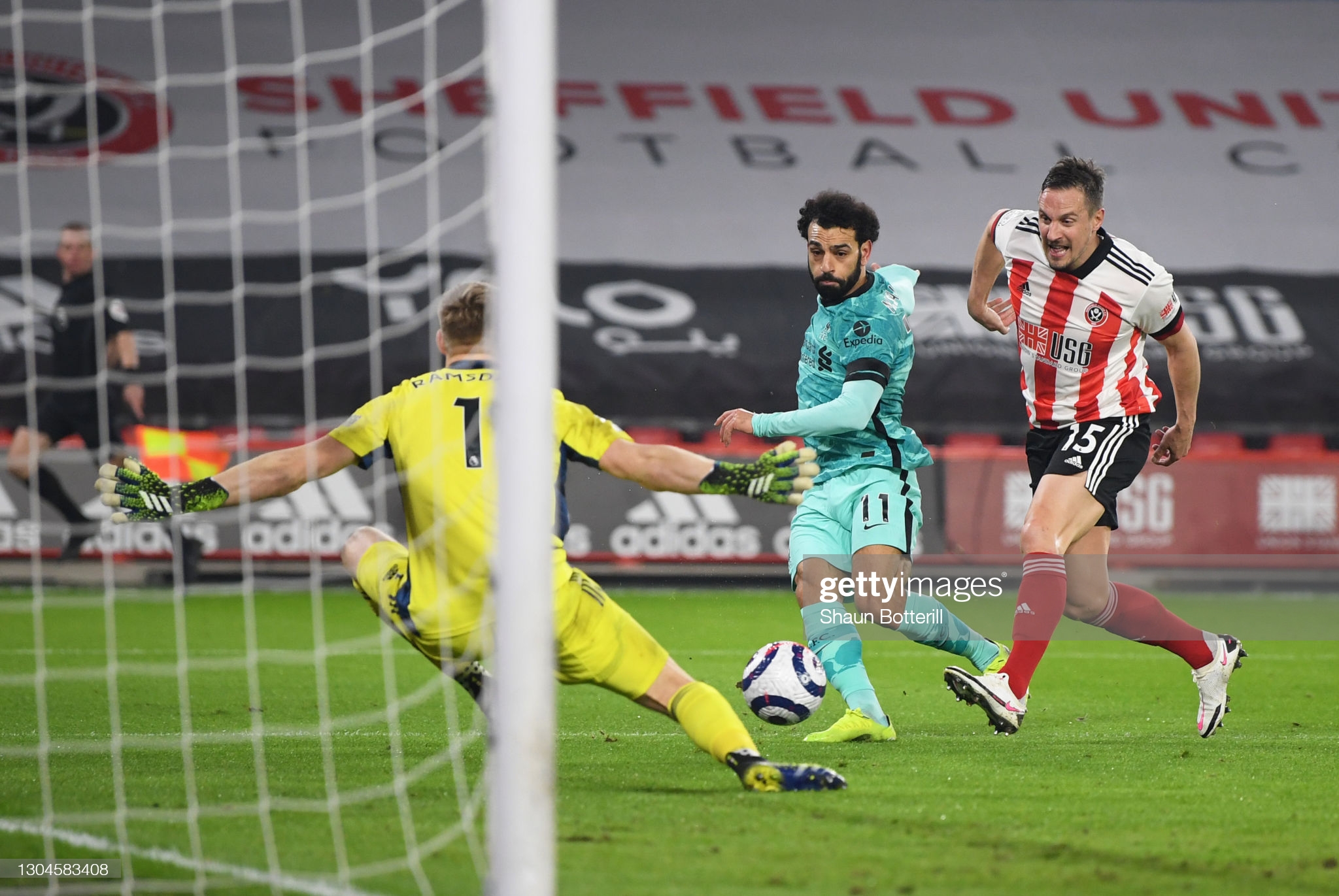 Dare you trust your precious armband with one of the blue Mancunians of Peptationville for yet another double gameweek? It's odd to contemplate it, but this week Salah may very well be the best differential captain pick. So if you don't have any Manchester City assets (firstly, what are you doing?!) and/or fancy a punt on one of the best strikers in Europe then read on: it's Salah vs Fulham time!
At the beginning of the season, I circled this fixture as absolutely the best time to use the Triple Captain chip on Salah. Having seen how the season's gone I might now save it for a juicy DGW in the future, but the principle remains the same: come on, it's Salah vs Fulham! Mo's been dubbed 'The Messi of Africa' by Bayern Munich's chief recently. Compliments don't get much better than that. Sure, he's slightly taller and wears a different number on his back but the comparisons are there – speedy and with a thunderous left foot.
Liverpool themselves have had a rough old time to put it lightly. Several major injuries have turned the team into a slightly different beast but still with the same core strengths: their wingbacks and their front three. After four league losses in a row, the 2-0 win over Sheffield was just The Reds needed. After the Chelsea game they face a Fulham side who, at the time of writing (pre Spurs match), have only conceded three goals in six PL games but concede 11 shots a game on average. A somewhat stubborn defence but not an impregnable one. Fulham are in the relegation zone for a reason, don't forget.
Despite those around him dropping like flies, this is still the same Salah who is the league's top scorer (17), with the fourth most shots on target (34) and with the fourth most 'big chances' (38). Back when the sides met in December Mo scored Liverpool's only goal in their 1-1 draw. Let's also not forget the 92 goals and 32 assists in 146 PL appearances. Oh and 20+ goals in four consecutive seasons. There have been some theories that Salah has been pushed slightly wider in recent games which may affect his goal scoring potential. However, he's on the pitch in vaguely the right place. And he's playing Fulham.
The confessional…
This is where we ask our entire writing team to tell us who they think they will pick this week…. There are more caveats and get out clauses than a Lionel Messi contract but this is their initial gut feeling based upon who they actually own.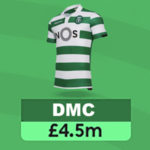 DMC — Dias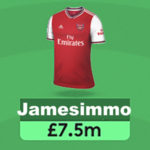 Jamesimmo — Gündoğan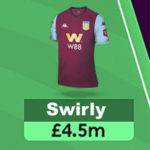 Swirly — Gündoğan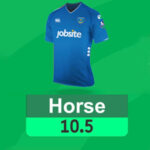 Horse — Gündoğan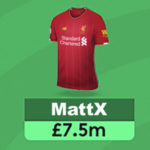 Matt — Kane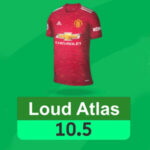 Loud Atlas — Salah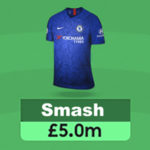 Smash — Gündoğan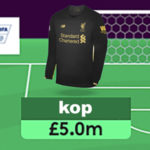 Kop — Gündoğan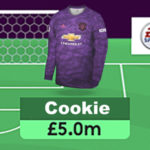 Cookie – Kevin De Bruyne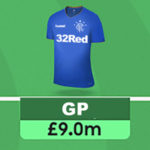 The Gallant Pioneer — Sterling (obviously)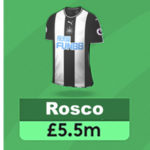 Rosco — Kane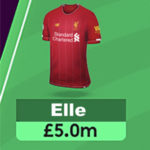 Ellefcee — Salah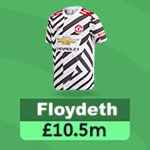 Floydeth — Salah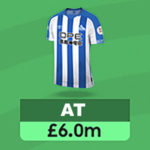 AT — Gündoğan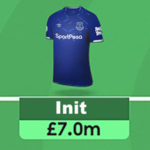 Init — Kane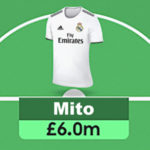 Mito — Salah
VOTE ON THIS WEEK'S CAPTAIN POLL GW27
Thanks for reading FPL Captain Picks Gameweek 27
FPL FIXTURE TRACKER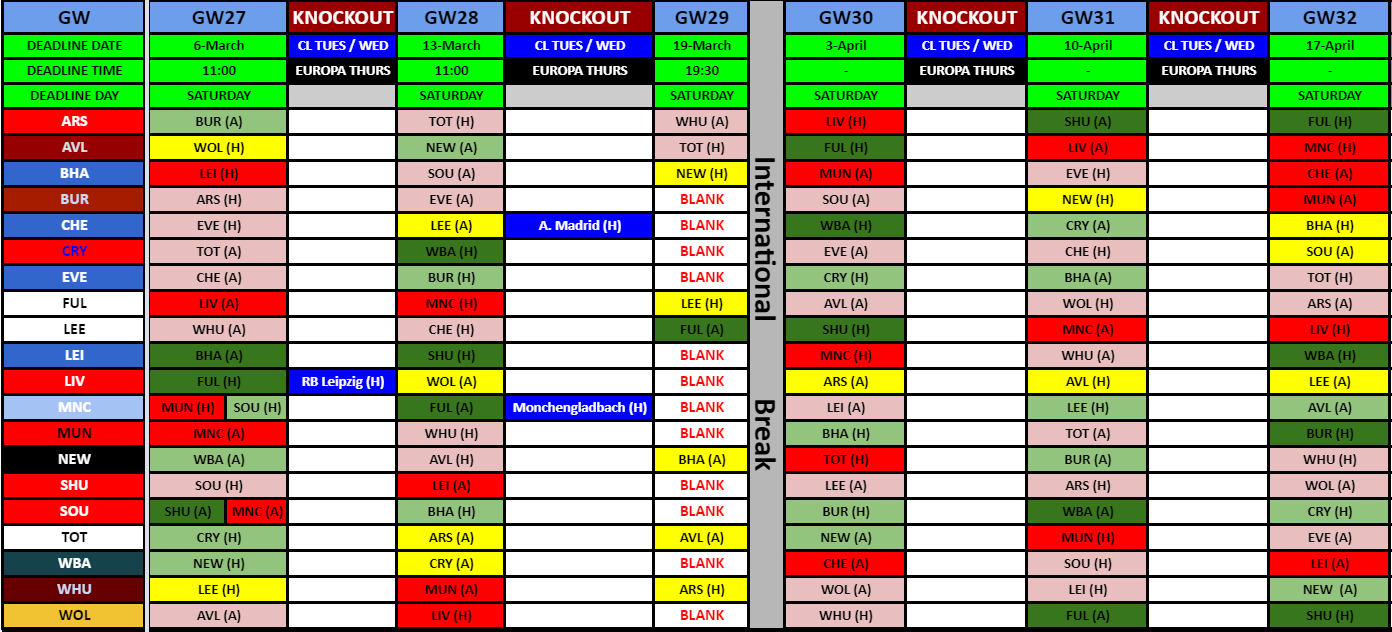 FIXTURE TRACKER LINK