FPL Captain Picks Gameweek 30
Welcome to FPL Captain Picks Gameweek 30
Last week, we looked to our 'elders' to guide us through the Capo picks, with a challenge for them to stay awake whilst doing so. Well, stay awake they did, and it was a thrilling contest in the end;
1. Kop — Jesse Lingard, 24 points
A bit like West Ham themselves, Kop & Jesse were unlucky not to come away with more but a goal, an assist and 2 bonus points saw the pair over the line.
2. The Gallant Pioneer — Alexandre Lacazette, 22 points
Something of a left-field pick, seemingly, maybe GP has got his Capo mojo back.
3. Mito — Harry Kane, 14 points
The popular pick (Kane, not Mito), sneaked in with a late return.
4. Cookie — Lewis Dunk, 12 points
No idea why he is so obsessed with captaining defenders but at least he got the clean sheet this time, but alas nothing more.
This week, we turn to our comedy duo of Harry & Lloyd fame, Rosco & Matt, our saucy, Benny Hill–esque character James. And our straight man Init.
Inittowinit — Bruno Fernandes vs Brighton (H)

Do I really need to sell the merits of captaining Bruno to you?
Funnily enough I did actually contemplate leaving it at that! But that would just be lazy. So here goes:
Bruno has pretty much been the best player in the league since he joined. He's certainly the best FPL player this season with 219 points, a full 18 ahead of his nearest rival (Kane).
Goal: Bruno Fernandes, 18 mins (pen)
I can't tell you how many times I have seen a similar message pop up this season. Well I can actually; 8 times. And it's never a surprise, And it won't be one to see it this week either as Brighton are up there with the best at conceding pens (8 so far, 1 behind top spot), and United are up there with the best at winning them (9, 1 behind top spot). Bruno himself is the market leader in this commodity.
But that's only half the story. Literally. He's no one trick pony, or 'Milivojević' to put it another way. He has 8 other goals, that's 16 in total, oh and some assists too; 12 of them (2nd most in the league), and a fair old collection of bonus points with 32 (joint top).
Sold yet?
Matt — Harry Kane vs Newcastle United (A)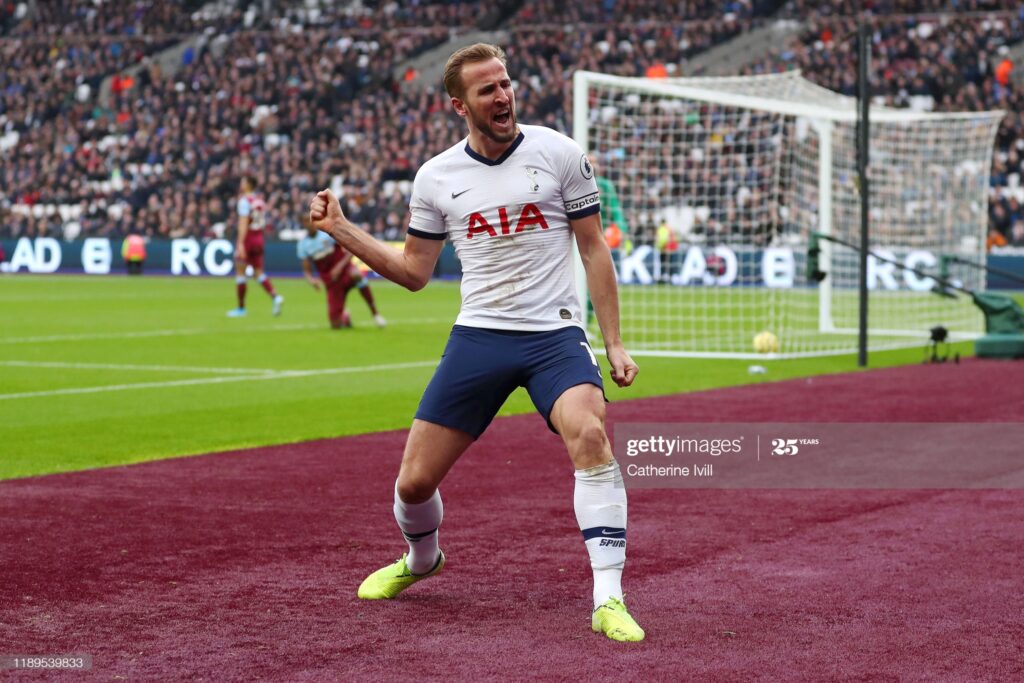 In the reverse fixture all the way back in GW3, Newcastle were able to grab a point but that was thanks to a very contentious 97th-minute penalty from Callum Wilson. However, Wilson has been injured and might not be playing this time around! Even though Spurs only had 1 goal in that game it does not tell the whole story. Spurs had 23 shots with 12 of those being on target. Karl Darlow was a man possessed that day as he picked up 11 saves! I highly doubt Darlow will be playing as he looks to have lost his spot to Dubravka who has played the last four games.
Newcastle have only kept 5 clean sheets all season with one of those coming since Dubravka went between the sticks. I wouldn't think this is going to become a regular thing as that clean sheet came against fellow relegation battlers, West Brom. When you only keep five clean sheets in 29 games, it probably wouldn't come as a surprise that you are high up on the Goals Conceded column. In fact, Newcastle are 4th in that table coming behind West Brom, Sheffield Utd and Southampton. Horrific!
Spurs are the antipode of Newcastle as they sit in 4th of the Goals Scored table behind Man City, Man Utd and Leicester City. This is largely due to 'KaneSon' who have combined for 30 goals and 22 assists between them. They have torn teams apart this season with the duo working extremely well together. Son could be back for this game and if he is then he could be considered for the armband but if you are like me, capping Son just feels wrong. I would never feel as comfortable capping the South Korean as I would Kane and that is why I have gone for the latter of the two. Kane is the focal point for this Spurs attack, is on penalties and takes a fair amount of free kicks too! This has led him to have 17 goals and 13 assists. These facts all tip things in the favour of the Englishman. Facing a poor Newcastle side who look like they have given up and just got smashed 3-0 by Brighton, Kane could have a field day!
Rosco — Patrick Bamford vs Sheffield United (H)
Try explaining FPL to a new player and you'll inevitably have a conversation about how just because a player is good in real life, that does not always translate to FPL. I've had this conversation more than once, it invariably involves Kante's name as a means to demonstrate the point, and just when you think you've made some progress, your pal (in my case) sticks Jorginho in their GW1 squad, who duly grabs 12 points and makes you look like a right plank.
Patrick Bamford is the opposite of this age-old piece of FPL guidance. Rubbish in the real world, but (this season) fantastic in FPL. With Bamford, it's more a case of quantity over quality. His forward thinking teammates provide him with chance upon chance, and let's face it, if you take as many shots as he does, the law of averages will fall in his favour more than enough to warrant his place in your starting 11. Imagine how many goals a 25-year-old Alan Shearer would have scored for this Leeds side? Not that he'd have ever signed for them, of course.
This week, however, it's more about the opposition than anything else. Sheffield United are so far removed from the defensive powerhouse we came to love last season, they concede for fun, and watching them it's hard to fathom out just how a team once so defensively astute can have become quite so bad in such a short space of time. Away from Bramall lane the Blades have lost 12 of their 14 fixtures and shipped a whopping 28 goals in the process. In their last away day (GW28) Leicester stuck 5 past them, I wouldn't be surprised if we see a similar score-line once again this weekend.
Finally, whilst James gives a more than convincing argument for going for Raphinha over Bamford I like my captains to hit double-digits. Raphinha has one this season, our Patrick has 4. 'Nuff said.
James — Raphinha vs Sheffield United (H)
Thanks for scrolling straight down to GW30's most obvious captain. If you happened to skim-read some propaganda whilst zooming down then please just mentally disregard it; how alarmingly frequently Brighton have conceded penalties definitely shouldn't dissuade you…
As you no doubt already know, Chris Wilder sadly departed from his Sheffield United post before facing Leicester, replaced by Paul Heckingbottom: a man whom any Leeds fan will surely attest for his outstanding coaching & managerial abilities. Well… certainly 'memorable' abilities. I needn't elaborate further. Please let BBC Sport (following the Leicester 5–0 Sheffield United PL result) concisely explain the heart of this captaincy puzzle:
"Sheffield United suffered their worst league defeat since April 2000, when they lost 5–0 to Blackburn Rovers in the second tier. United only shipped 5 goals in a match once in 227 matches under Chris Wilder in all competitions, and never lost by more than a 3-goal margin."
I could insert my "Coincidence? I THINK NOT" meme here but, again, you guys know already.
The question then becomes "why not Bamford?" instead. Well, whilst Patrick's a great option, he's been rather hit-and-miss in comparison. Raphinha's only blanked in 3 of the last 10 Gameweeks — admittedly all 3 coming since GW26 — and you just need to watch Leeds for ~10 minutes to see how influential and integral he's become to their incessant attacks. One might say that Fernandes is merely a BTEC / Portuguese Raphinha…
The confessional…
This is where we ask our entire writing team to tell us who they think they will pick this week…. There are more caveats and get out clauses than a Lionel Messi contract but this is their initial gut feeling based upon who they actually own.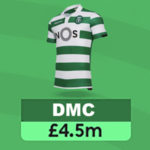 DMC — Kane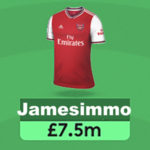 Jamesimmo — Raphandes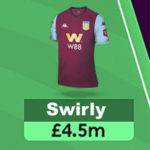 Swirly — Kane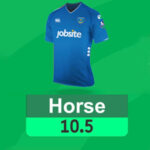 Horse — Kane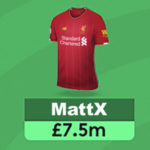 Matt — Kane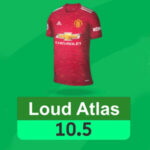 Loud Atlas — Kane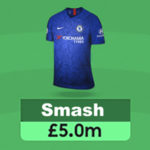 Smash — Kane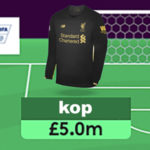 Kop — Kane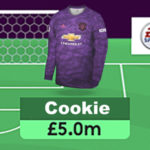 Cookie – Kane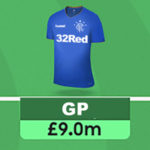 The Gallant Pioneer — Richarlison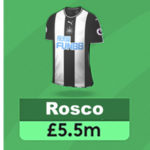 Rosco — Raphinha!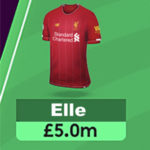 Ellefcee — Kane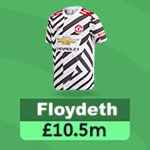 Floydeth — Kane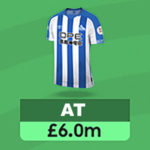 AT — Kane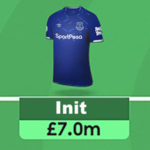 Init — Bamford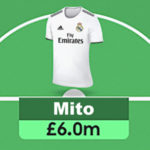 Mito — Kane
VOTE ON THIS WEEK'S CAPTAIN POLL GW30
Thanks for reading FPL Captain Picks Gameweek 30.
FPL FIXTURE TRACKER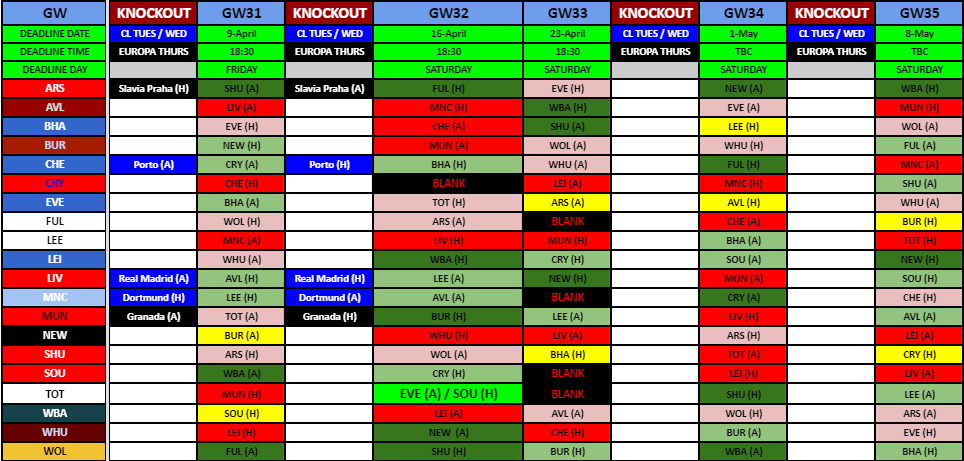 FIXTURE TRACKER LINK