FPL Captain Picks Gameweek 31
Welcome to FPL Captain Picks Gameweek 31
There will have been a fair bit of disparity in scores last week, across many a mini-league, and most of it will have simply come down to owning / captaining Kane. Out of the top 5 captained players amongst 'live' teams (Kane, Bruno, Salah, Bamford & KdB) only Kane made it into the weekly FPL 'Dream Team'. The rest of it was made up with the likes of Pereira, Trezeguet, Mendy and Callum Robinson (who?!).
There will be no prizes for guessing how most of our panel from last week fared then, outside of our Kane picker;
1. Matt – Kane, 26 points.
Top spot, by a mile, thanks to 2 goals and all 3 bonus points. Should have been fairly obvious really though; he was playing vs Newcastle…
2. James – Raphinha, 12 points.
The only one of our panel who didn't actually captain Kane in his own team. His own team would have been 3rd here.
3. Init – Bruno, 10 points.
No penalty, no party fror Init and Bruno. And James!
4. Rosco – Bamford, 4 points.
He may be last here but he won't care a jot as he top scored in our FF247 Contributors League with a whopping 81.
Let's go see what this week's panel can come up with. And before we begin we should offer a warm welcome back to an old friend in the shape of Beka Chan, who has been off becoming the Professor of America, or some such stuff.
Smash – Salah vs Villa (H)

Long live the king, all hail king Salah. It's not exactly been plane sailing for Mo and Liverpool this season but it's time to trust the Egyptian king with the armband again.
The
form player Harry Kane has a difficult fixture vs Man United and there are massive doubts over whether KdB will start v Leeds this week so it might be wise to try someone different. You could captain the boy wonder Jota but Salah is still the main man at Liverpool … At 29% overall ownership he's even a bit of an differential these days.
Salah was back to scoring ways in a very convincing 3-0 away win at Arsenal this past week. In the last four game weeks only Harry Kane has had more shots than Salah. This builds on the important goal he scored in the champions league against Leipzig, the brace he scored for Egypt and yet another vs Madrid last night. Liverpool have started to look (a bit) back in form so that should mean Salah is back in the FPL points. We remember the hauls from previous seasons and with Salah still in the golden boot race now just might be the time to back the Egyptian king once again.
Beka – Kane vs Man United (H)

Hello again one and all!
Let me take you back to Week 4 where Harry Kane & the Spurs came up against Man United…remember that game? I sure do and if memory serves me correctly, Kane came up with 2 goals and an assist and brought all those who captained him a very generous 32 points! Sure, that was 27 weeks ago but the opportunity is there for Kane to continue to impress and I'm not alone in this belief!
For those who know me, I like to look at stats and data but also trends. Did you know that despite being the most expensive forward in the league, Harry Kane was the 4th most traded IN player for GW 30? 77,270 managers decided that despite the hefty price tag of £11.7, he warranted a spot on their team. Personally, I don't know why anyone would NOT have him selected but 52.1% of league players do not. And, if you did not captain him during Gameweek 30, perhaps you felt the pain of others passing you in your respective leagues; that is unless someone had West Brom's Pereira who delivered 2 goals and 2 assists but alas, that's highly unlikely as only 1.8% of folks own him!
Sure, Manchester United may be 2nd in the league and have the league leader in points, Bruno Miguel Borges Fernandes onboard, but with home court advantage, the ability for Kane to breakthrough any defence is there. I also believe there is a psychological advantage as Kane is riding on the numeric coat-tails of Fernandes. I believe the fire is in Kane's belly to surpass Fernandes' 214 as he is only 10 points away/off! In all, the opportunity and motive for Kane to succeed is there! Good luck!
Kop – Jota vs Villa (H)

Ok, so I chose Jota after Liverpool cruised to a comfortable win over Arsenal last Saturday night. They then travelled to Madrid and unfortunately, they weren't playing Spurs this time, they were playing Madrid! If only they could play Arsenal every week!
Despite the disaster against Madrid, I still believe that Jota is a good shout for the armband, and here's why. Against Arsenal, despite Liverpool dominating, the score was locked at 0-0 on 61 minutes when Jota entered the fray. Three minutes later, he'd broken the deadlock and picked up another late on. He's clinical. He had two chances and scored with both. Over the course of the season, he's scored with 32% of his goal attempts. Now this might not seem very high but consider that Salah and Kane have scored 19.6% and 17.4% of their respective chances.
I appreciate that Emi Martinez is currently the highest scoring keeper in FPL and has 14 clean sheets to his name. However, over the past five games, he has only kept the one clean sheet.
Finally, for those of you trying to make up ground the opportunities to do so are slowing ebbing away and it's perhaps time to take a gamble or two. Perhaps it's time to hand Jota the armband!
Init – Sterling vs Leeds (H)

I was going to do a 'Mito' here and simply cheat by naming about 6 Man City players who you could pick. The problem there is that you could probably pick 6 and have only about 2 of them actually play, and probably not even the 2 you expected!
The other problem here is that having only just scraped a win against Dortmund Mr Pep will no doubt have a big eye on that 2nd leg next Wednesday. For the record; KdB, Gundogan, Foden and Mahrez all played 90 mins on Tuesday night. Sterling, Kun and Torres all did 90 on the bench, with Jesus popping on for a cameo. The logic here is obvious. In theory. But this Pep, so anything is conceivably possible and logic usually goes out the window in his office.
But why have I targeted this fixture in particular? Mainly because Beka took Kane, in all honesty! But still, let's give it a go…
Leeds are pretty good at conceding goals away from home, one of the best in fact. They have conceded 30, only Southampton have let in more at 33 but 14 of those were against the Mancs (9 & 5 in 2 games). Leeds are just far more consistent than that! 4 @ Palace, 3 @ Chelsea, 6 @ Man U, 3 @ Spurs, 4 @ Arsenal. Probably worse than all that… 1 @ Newcastle!!! The 30 against is also literally twice as many as 7 other teams in the league.
Oh and City are pretty good at scoring at home… their 36 at home is 7 more than Utd in 2nd place and is literally twice as many as 10 pothers in the league. You get the gist here.
The problem comes back to the problem. Which is the problem.
Sterling should start, or will he?!
The confessional…
This is where we ask our entire writing team to tell us who they think they will pick this week…. There are more caveats and get out clauses than a Lionel Messi contract but this is their initial gut feeling based upon who they actually own.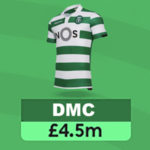 DMC — Salah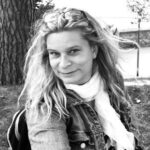 Beka Chan — Kane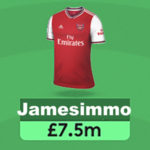 Jamesimmo — Salah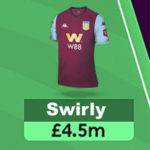 Swirly — Salah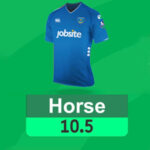 Horse — Kane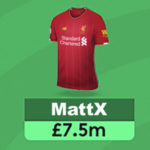 Matt — Kane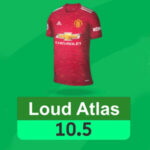 Loud Atlas — Kane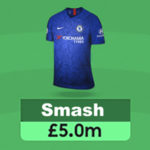 Smash — Salah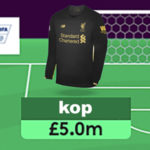 Kop — Kane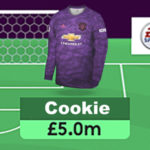 Cookie – Lacazette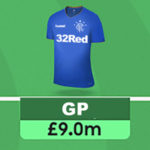 The Gallant Pioneer — Salah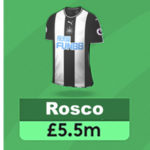 Rosco — Salah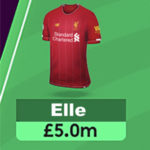 Ellefcee — Salah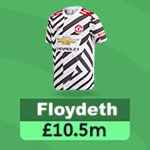 Floydeth — Jota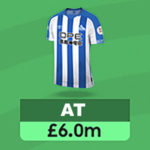 AT — Salah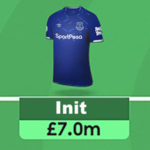 Init — Salah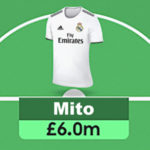 Mito — TBC
VOTE ON THIS WEEK'S CAPTAIN POLL GW31
Thanks for reading FPL Captain Picks Gameweek 31.
FPL FIXTURE TRACKER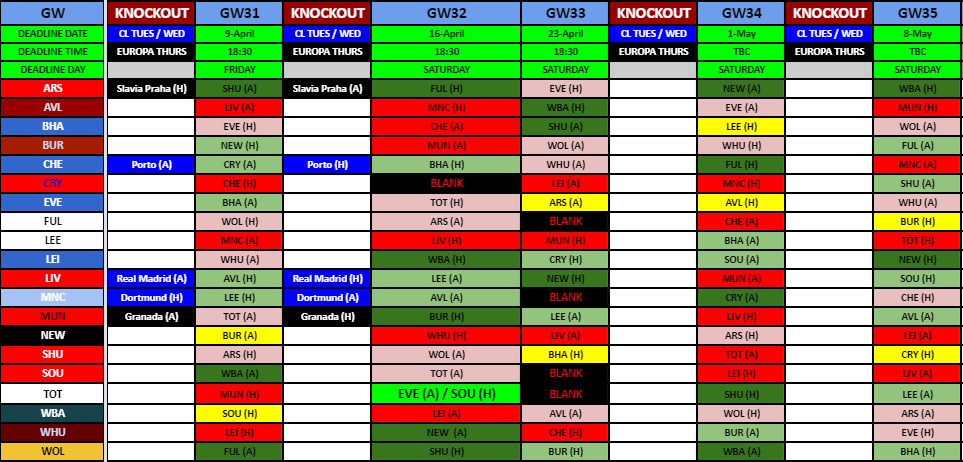 FIXTURE TRACKER LINK