FPL Captain Picks Gameweek 34
Usually at this point in proceedings we cast an eye back over last week's picks from our panel and have a bit of a laugh at their expense, in the nicest possible way. And applaud the one who triumphed; usually the one who shouted earliest and got the obvious pick, in all honesty! Except that we didn't actually do one last week, given the tight GW turnaround, and instead we put up a differentials article. Given how much we know our writers look forward to their weekly ridicule we thought we would take a look at these picks instead and see just how different they were in the end!
1, Rosco – Joelinton, Saint-Max, Wilson, Murphy, Ritchie, Willock, 14 points
Got a bit greedy?! Some may call it cheating picking 6 players (literally more than half a team!), but he won't care, he's won and will no doubt do a lap of honour on site at some point!
2, Init – Pereira, 10 points
Got unlucky as it could realistically have been a lot more but for Martinez.
3, Kop – Bowen, 2 points
Got Tuchelled.
4. Matt – Traore, 1 point
Got bullied and then got booked.
5, Swirly – Coady, 0 points
Got shafted by Wood.
In theory there should be some higher scores from the picks below, given as these are who our team think are the main candidates for your precious armband this week, not some left-field differentials, so let's go see what they have come up with…
Inittowinit – Jamie Vardy v Southampton (A)
I'll start this off by saying that I'm quite annoyed at Mr Vardy right now. Well, ok I'm more annoyed at myself really but it was pretty much his fault. Honest! All last week I had Iheanacho pencilled in as captain. All last week. And then I lost a few players along the way and decided to grab Vardy as a bit of punt. A double up on forwards is a rarity in fantasy football these days, mainly because so few teams deploy more than one, in fact the best team of all don't even bother with one never mind two! But with Palace, Saints and Newcastle ahead for a seemingly vibrant Leicester attack to go at, it seemed a good enough idea. And it may well still be just that. The problem was that I then saw Vardy in there and couldn't resist the 'safe' option of sticking the armband on him instead. It could have been the old subconscious thing of 'he costs more so I should captain him'. It could have been the assurity of pens but… you have to get one for this to matter though! Whatever it was it cost me 10 points in the switch. Not a great deal but if I lose by mini-league by 9…
So why I am going back to the well again? Well… I may not yet do so, I haven't actually decided yet but when this week's article host GP (who forgot to write an intro!) asked for writers and their nominations my gut screamed Vardy. And so here I am. It may be memories of this particular fixture last season which forced me into this. As a reminder that was the 0-9 one. All the way back on Friday 25th October 2019. In fact it was a night to remember as I was sat in a theatre in Newcastle with fellow FF247'ers Rosco and the aforementioned GP watching The Football Ramble live. And we were hearing live reports of the demolition job from the stage itself. Vardy himself got a hatty in that one.
Surely it can't happen again?! It's happened to Saints again since though, albeit improbably, vs Man Utd this season, so anything is possible. It probably won't of course but who knows… there's a good reason Sky have scheduled this for a Friday night KO.
As for Vardy vs Kelechi the stats say the former has the edge here. It's 13 goals and 13 assists vs 10 and 1. Vardy has scored 9 of those away from home (nearly 70%) whereas Kelechi only gets 50% of his away. Now then, Kop will no doubt weigh in with some silly stats to counteract all this such as Vardy having played way over twice the minutes but the stats are the stats and as we all know they don't lie. Writers do.
I'll probably pick Iheanacho.
Loud Atlas – Harry Kane v Sheffield United (H)
I know what you're thinking: 'Will Harry have six shots or only five versus Sheffield United?' Well to tell you the truth he'll probably get loads. But being as this is about Harry Kane, one of the most powerful strikers in the world, whose shots would blow Ramsdale's head clean off, you've gotta ask yourself a question: 'Is there likely to be a juicier and more goal-filled fixture between now and the end of the season?' Well, is there, punk?!
Ladies and gents, I present to you 'Dirty Harry' Kane versus Sheffield United. A ruthless justice-giver always on the verge of doling out a thumping or two. But without the violence and the Clint Eastwood snarl.
In case you need reminding, Kane's the PL top scorer and most clinical finisher. He has the most goals (21) and the joint-highest assists (13; tied with Vardy). Spurs have a mainly fortunate run-in after the Sheffield United game: Leeds, Wolves, Villa and Leicester. For Europe-chasing Spurs, those are must win games and what better way to gather a bit of form than playing lacklustre Sheffield United?
United as you know are getting ready for next season in the Championship rubbing shoulders with the likes of QPR, Preston and Coventry. With relegation confirmed, they're a club without anything to fight for and although with nothing left to lose, their lack of real quality is evident. In the league they have scored the fewest amount of goals (18) and conceded the third-most (56). With one win in the last six and 13 goals conceded during that time, they are in somewhat of a rough spot.
Kane is Spurs' talismanic captain, their main goal threat and will want to win the Golden Boot as consolation for a disappointing and trophy-less season. Rumours abound that Kane will leave Spurs during the summer in the hope of winning something before he retires. There won't be a better way to display his wares to potential buyers than playing the doomed Blades.
Go ahead, make your day: captain Harry.
Kop – Kelechi Iheanacho v Southampton (A)
What do we look for when deciding which player deserves the honour of captaining our team in any given gameweek?
– A player in form
– That this player's team is in form
– At this stage of the season it is important that said team have something to play for
– The opposition are in poor form
– At this stage of the season, that the opposition are possibly on the beach
I'm sure there's a lot more, such as some xG nonsense, which I could add to the list. However, I reckon that if you can tick a few of those boxes you'll do ok.
Step forward Kelechi Iheanacho.
A player in form? Nine goals in his past seven games would suggest he is. On five occasions over this period, he has picked up maximum bonus. His stats over the past six gameweeks are also quite impressive. Amongst forwards, he's joint top for both goal attempts & attempts on target, and for good measure, he's 2nd for xG.
Leicester are a team in form? Hmmm … after losses to City and West Ham in gameweeks 30 & 31 it appeared as though the bubble had burst. However, they've reacted well to those defeats to record back-to-back wins over West Brom and Palace. If we look at the form table over the past 10 games, we'll find them 3rd, just behind City & United.
Leicester have something to play for? You bet they do! With just five games remaining a top 4 finish is in their grasp. What's more, their destiny is in their own hands.
The opposition are in poor form? Most certainly. The Saints have lost four of their last five, conceding 13 times in the five games.
Southampton are on the beach? Their form certainly suggests they are. They're currently 9 points above Fulham and 11 above West Brom, and have played a game less than both teams. They're not being relegated and as such, they're at the very least readying the deck chairs!
No 'silly stats' have been used in building the case for Kelechi! I gave him the armband last week and I'll probably do so again this week.
The Gallant Pioneer – Timo Werner v Fulham (H)
Timo time! The German has become somewhat of a figure of fun this season – mainly by those forgetting that sometimes it even takes the elite time to adjust to a new system/league/country/climate.
OK, so I'm not his mum but I am his champion this week!
He plays Fulham this gameweek in a West London derby and (you heard it here first) he is primed for a breakout fantasy score. In the run up to this weekend, he played 66 minutes in rain-sodden Madrid on Tuesday meaning he has a good rest period between then and Saturday's 5.30pm kick off and is in off the back of the winning goal in the last London derby (against West Ham) and an all-important assist in the FA Cup semi final triumph over Chelsea – hang on, maybe he just has to play teams from London (further inspection in fact finds that he has an assist against Spurs and a goal and assist against West Ham the first time too!)
That's all I need to hear….. now to buy him!
Six goals and nine assists so far in the league has him on a respectable if not spectacular 112 points in his maiden season.
Again, I come back to: who is more dangerous – the man who has it all to lose or the man who has nothing to lose? Just make sure the man who has nothing to lose doesn't have an open goal!
The confessional…
This is where we ask our entire writing team to tell us who they think they will pick this week…. There are more caveats and get out clauses than a Lionel Messi contract but this is their initial gut feeling based upon who they actually own.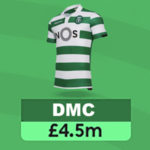 DMC — Harry Kane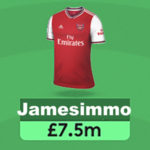 Jamesimmo — Harry Kane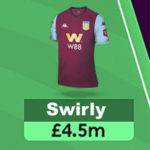 Swirly — Harry Kane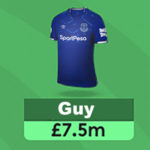 Guy — Harry Kane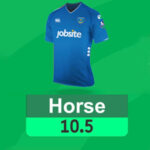 Horse — Kelechi Iheanacho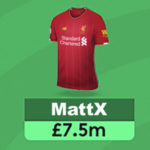 Matt — Harry Kane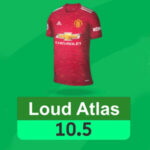 Loud Atlas — Harry Kane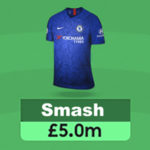 Smash — Harry Kane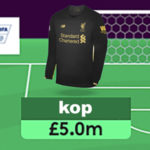 Kop — Kelechi Iheanacho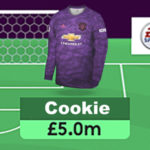 Cookie – Harry Kane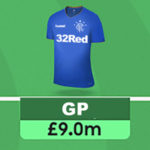 The Gallant Pioneer — Harry Kane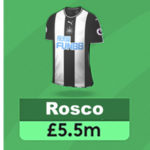 Rosco — Harry Kane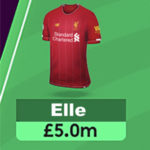 Ellefcee — Harry Kane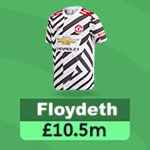 Floydeth — Harry Kane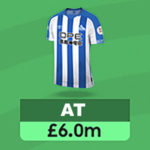 AT — Harry Kane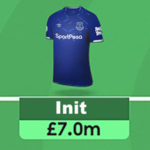 Init — Kelechi Iheanacho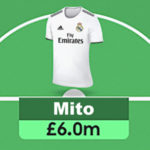 Mito — Harry Kane
VOTE ON THIS WEEK'S CAPTAIN POLL GW34
Thanks for reading FPL Captain Picks Gameweek XX DO NOT USE.
FPL FIXTURE TRACKER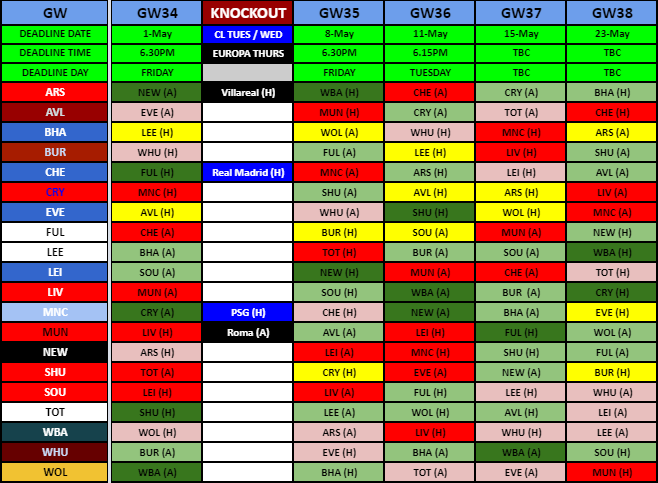 FIXTURE TRACKER LINK