FPL Devil's Advocate
Season 3, Episode 1
Welcome to Devil's advocate. I have convinced my trusty punching bag to comeback for another article where he puts his cards on the table fpl wise and I "pretend" he has no idea what he is talking about. Last couple of editions he has sent me the screenshot of his team and we start from there. This season though he went rogue. He sent me his team and an explanation for almost every single player on his team before I got to even have a go at them. I think Smash just watched the movie 8 Mile before sending me his team where in the last rap battle Eminem says "this guy ain't no motherf…ing MC, I know everything he's bout to say against me" what he didn't count on though is that unlike Papa Doc, I am not just going to walk off the stage and go on to become Falcon in a different article.
First season of this article it was Socrates Smash, last season it was flip flopping Smash and this season who knows what Smash we will get. Hopefully this article is helpful in giving you some good ideas as you start to build your own team ahead of the coming season.
Let's go!!

Team Smash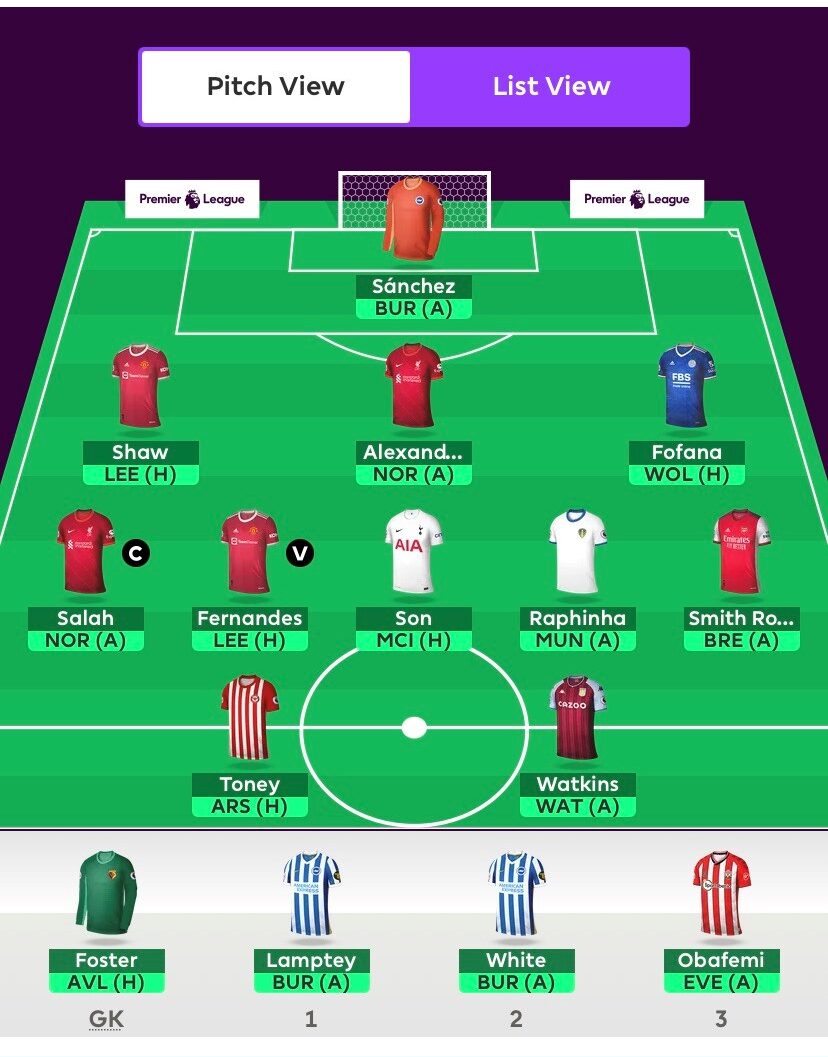 Goalkeepers
Robert Sanchez (4.5)
I don't generally want to spend more than 4.5 on a goalkeeper. I do like the 5 million price tag though at United if we find out who their number one is. Sanchez kept 10 clean sheets in only 27 games, conceding only 27 goals. Brighton conceded only 222 Shots in the Box (3rd), 51 big chances (3rd)and 127 Shots on Target (3rd). He had the third-best expected goals conceded per game (1.08) and expected clean sheets (0.37) behind only the expensive Ederson and Mendy. Brighton also have good fixtures to start as they play Burnley (a), Watford, (H), Everton (H), Brentford (a), Leicester City (H), Crystal Palace (a), Arsenal (H) and Norwich (a).
Ben Foster (4.0)
He's probably the most likely 4 million keeper to play at some point in the season. I always go with just one keeper to squeeze the cash.
Defenders
Trent Alexander-Arnold (7.5)
Trent had a poor season last year, he struggled with Covid and then with form. Despite all of this he was the second highest points scorer from defence thanks to his strong finish. In the last ten game weeks no player outscored TAA not even Salah . He had 55 Shots (1st among defenders in the Premier League), 12 Shots on Target (3rd) while also creating 77 Chances (1st) and 14 Big Chances (1st). TAA: xA during GW19-38 was 6.66 the highest in the league of all players and from Gameweeks 29-38 last season, no player created more chances than Trent Alexander-Arnold (30). Liverpool now have central defenders again and Fabinho back in midfield so the clean sheets should return. Oh and the fixtures are just amazing Norwich, Burnley, Chelsea, Leeds, Palace and Brentford.
Luke Shaw (5.5)
I raved about Shaw a lot last season. Man United play Leeds, Southampton, Wolves and Newcastle in the first 4 matches . This is fantastic potential for both clean sheets and attacking returns. In 30 starts he created 72 Chances (2nd) and seven Big Chances (6th) picking up one goal and five assists (5th). Man United kept 13 clean sheets (4th) while only conceding 44 goals (5th). United have a new set piece coach which should help with the defending as lots of goals were conceded from set pieces. 3 assists and a goal in the Euros to add to all of this so his confidence will be sky high. He was a bit of a differential last year but the strong Euros has certainly changed all that. Shaw is currently the second most owned player in the game.
Tariq Lamptey (4.5)
As you just read under Sanchez section Brighton have great defensive stats. Lamptey played just 11 games. However in that short period, he picked up one goal, two clean sheets, and three assists with six Shots in the Box, one Big Chance, 10 Chances Created and two Big Chances Created. When he was fit, he was 2nd among all defenders for opposition penalty area touches.
Wesley Fofana (4.5)
Leicester kept 11 clean sheets (6th). They also had lots of defensive injuries last season. At just 4.5 that's cheap for a Leicester defender and a team that finished 5th in the league last year. Furthermore, Leicester's fixtures are also pretty good. In the first eight games, they play Wolves (H), Norwich (a), Burnley (H) and Crystal Palace (a). He also rotates nicely with Lamptey. Granted he does not offer much going forward.
Ben White (4.5)
Ben White is heading to Arsenal and will be completely nailed at the 50 odd million they are paying for the England international. At 4.5 that's a cheap entry point into the Arsenal defence. The Gunners only conceded 39 goals which was the third best of all teams. They also had the fourth highest expected goals conceded with 44.08. Arsenal also improved defensively from GW16 compared to the first 15 games. Big chances conceded per game: 1.7 v 1.3.
Clean sheets per game: 0.2 v 0.4. GW two and three are pretty nasty as fixtures as Arsenal play Chelsea and City which I can bench him for, however the rest are nice for a long period.
Midfielders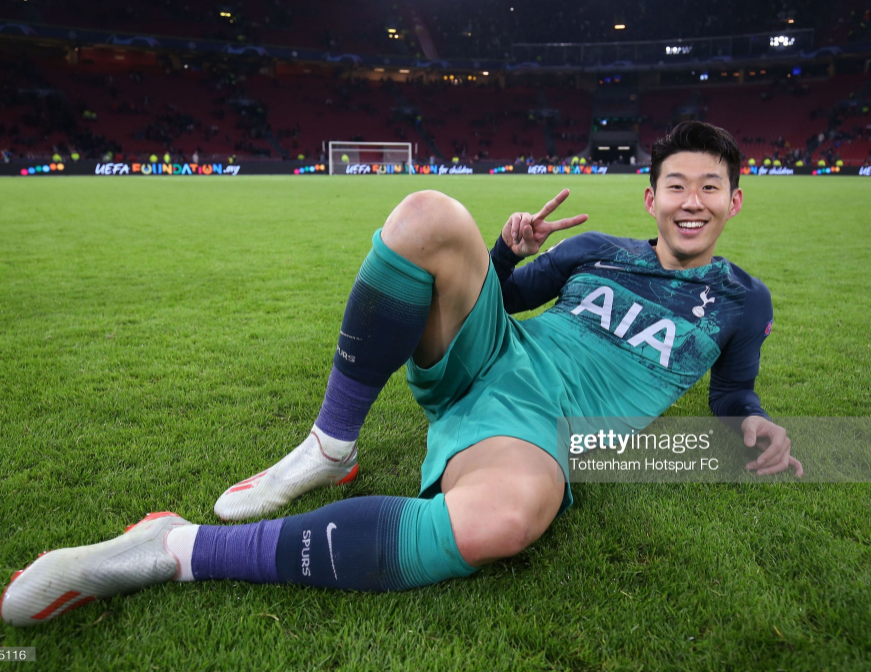 Mo Salah (12.5)
This guy does not need much introduction he's been around for long enough. Liverpool struggled last season for large spells but did finish strong. Salah even had his worst season FPL points-wise (231) but still scored 22 goals and six assists. He managed 126 Shots (1st in the entire league), 52 Shots on Target (1st), 98 Shots in the Box (1st) and 33 Big Chances (1st). He also created 57 Chances (11th) and 12 Big Chances (5th). It's just scary going without him at the best of times and with those fixtures he's the first name on my team sheet.
Bruno Fernandes (12.0)
Bruno Fernandes finished as the highest scoring player in the game with 244 points. He scored a quite staggering 18 goals and 14 assists with 121 Shots (2nd), 51 Shots on Target (2nd), 48 Shots in the Box (6th), and 20 Big Chances (4th). He also created 95 Chances (1st) and 20 Big Chances (1st). He's more than just penalties though they do help. Sancho running at players should also help with the pens.
Son (10.0)
I just like his consistency and I do not love the options around the 8-9 million mark in midfield because of rotation so I'm paying more here to have Son. The South Korean is also a great captain pick for GW3 when Salah and Bruno face tougher opposition. He scored 17 goals and created 11 assists scoring 228 points to end up as the third highest scoring midfielder. He registered 44 Shots in the Box and 23 Big Chances (3rd) whilst also created 75 Chances (5th) and 14 Big Chances (3rd).
Season 16/17 – 14 goals, 8 assists
17/18 – 12 goals, 6 assists
18 /19 – 12 goals, 7 assists
19/20 – 11 goals, 11 assists
20/21 – 17 goals, 10 assists
This tells me that he consistently performs every year.
If it looks more obvious on who the best mid priced midfielder is I can drop Son down and upgrade Obafemi or Smith-Rowe which is the biggest problem in my team! I have looked at Jota for this role but he's a bit of a risk and could be a transfer waiting to happen. This is what I'm really not sure about at this stage as I could spread the cash a bit more in my team instead of owning Son.
Raphinha (6.5)
Raphinha looks underpriced at just 6.5. He's the best player at a decent looking Leeds team. In only 26 starts, the Brazilian scored an impressive six goals and 10 assists with 66 Shots, 24 Shots on Target, 43 Shots in the Box and five Big Chances while also creating 64 Chances (4th) and 13 Big Chances (2nd). Watching him last season I'm expecting even more this year. Leeds fixtures are mixed but they are capable of scoring against anyone in the league. They come up against Everton (H), Burnley (a), Newcastle United (a), West Ham United (H), Watford (H) and Southampton (a) during their first eight. It looks a lot better when you ignore the first fixture of United away.
Emile Smith-Rowe (5.5)
This pick could change depending on if Arsenal sign an attacking midfielder. I am keeping an eye on him as he looks likely to be the Arsenal number 10 next season. He's being given the shirt number and the new contract so Arsenal have the faith. At 5.5 he could present fantastic value and he's cheap enough to rotate. He ended the season strongly, with two goals in his last four league games and had very good chance creation stats with 27 created and 4 big chances in just 18 starts. Odegaard has also left and it don't look like he's coming back. I do like this as it gives me a stronger bench and another option I can actually play. Game weeks two and three are horrible but I can bench him for them and the rest look pretty good. Playing two of Smith-Rowe/White, Lamptey and Fofana for example gives me these fixtures which looks pretty good.
GW1) WOL (H) + BRE (A)
GW2 CHE (H)/WHU (A) + WAT (H)
GW3) NOR (A) + EVE (H)
GW4) NOR (H) + BRE (A)
GW5) BUR (A) + BRI(A)
GW6) BUR (H) + CRY(A)
GW7) CRY (A) + BRI(A)
GW8) CRY (A) + NOR(H)
Forwards
Ollie Watkins (7.5)
The Villa striker had a great debut season in the Premier League, scoring 14 goals and nine assists. His statistics suggest he potentially should have had more with 97 Shots (5th in the entire division), 45 Shots on Target (6th), 25 Big Chances (6th) and 87 shots in the box (3rd). With Buendia joining and considering his reputation for creating chances and Grealish still currently being there, Watkins will certainly benefit from that supply line. Villa play Watford (a), Newcastle United (H) and Brentford (H) in their first three which look great. After that I can move him on as the fixtures turn rough.
Ivan Toney (6.5)
Ivan Toney had an absolutely ridiculous season in the Championship. He scored 31 goals and 10 assists and he's completely nailed. Brentford play all out attack and as he's involved in over 50% of Brentford's goals he's got to be worth a go. His ownership is crazy high too. I must admit I do have doubts though as I see Brentford fighting for relegation but Toney does offer both goals and assists. If Abraham gets a move as expected he will be straight in instead or along with Toney. I'm expecting Tammy to sign for West Ham and at 6.5 he will be a bargain.
Michael Obafemi (4.5)
The next Danny Ings……. Oh wait, nope he's third sub and I hope I don't ever need him as he's unlikely to get any points. Could be Davis but I'm not sure any 4.5 striker is worth talking about.
Extra notes
If Arsenal sign an attacking midfielder I'd probably upgrade a 4.5 defender to Digne and downgrade Smith-Rowe to Gilmour so here's some notes on Digne as I have had him in drafts.
Lucas Digne (5.5)
Everton have arguably the best run of games to start the season, with Southampton, Leeds, Brighton, Burnley, Aston Villa and Norwich in their first six. They have a new defensive manager in Rafa Benitez. Digne could be back on the majority of set pieces. Digne registered an impressive nine assists (2nd), 46 Chances Created (5th) and 11 Big Chances Created (3rd) amongst defenders in just 2682 minutes as he missed eight games through injury. I see me moving to a City or Chelsea defender later once their fixtures swing.

Mito: You have addressed a possible shift to a United keeper at 5.0 if that becomes more clear which feels like good value if they have a nailed starter. My guess is that we will have one that looks more assured come GW1. If that is the case, will you go with them and be willing to spend more on a back up instead of 4.0 just in case your United keeper gets benched?
Smash: No I would not. I would only go there potentially if one is sold. If there's any doubt or both are still there I do not feel it's worth the risk or the transfer later. My back up keeper will always be 4 million unless I'm bench boosting.
Mito: Staying on keepers, does the signing of Kjell Scherpen worry you at all in having Sanchez?
Smash: I'll be honest I don't know much about him. Considering Sanchez had a good season and made the Spain squad I can't see him being benched pre first wildcard.
Mito: Ben White's fpl price feels like a bargain if he is at Arsenal, but doesn't having double Brighton with Sanchez and Lamptey feel a bit riskier with White gone? Also, you comfortable with Lamptey's minutes?
Smash: Yeah the Arsenal move is pretty done by the sounds of it. I feel Brighton are pretty solid because of the system. White will be a loss but I'd still expect them to be pretty solid. If Dunk moved I'd be more worried. Well Lamptey has just had hamstring surgery with a long rest so I'd expect him to come through pre-season ok and be ready to go. I kind of see Sanchez being the best 4.5 keeper and Lamptey the best attacking 4.5 and with those fixtures why not double up.
Mito: Shaw is certainly more talented than Wan-Bissaka on the ball, but is the addition of Jadon down the right not improve AWB as an attacking weapon and possibly make him the better United defender fpl wise?
Smash: Wan Bissaka over Shaw are you mad? Sancho is more about his assists than his goals. Wan Bissaka is not great going forward so I'm happy with Shaw there looking at his stats.
Mito: Is Bruno still worth it considering his price? Talks of a 4-3-3 with Bruno and Pogba together don't put a slight scare in you that Fernandes will have less returns this season?
Smash: I saw that Bruno stuff. I just don't see a 4-3-3 happening unless United sign a top quality holding midfielder which I'm not sure they have or will. If Bruno don't work out he's an easy downgrade, but I'm confident of returns from him. Who's to say, the formation might suit him. Bruno did look a bit tired at the end of last season but so far there's no real signs that his points are drying up, he's been so consistent. The signing of Sancho might mean more pens.
Mito: Son has been consistent, but not at these high fpl numbers. The previous 4 fpl seasons he averaged about 170 points and he was very consistent about staying around that number, this past season he scored 228 and that on paper is the outlier. If he drops back to his 16-17 through 19/20 production then isn't he really overpriced?
Smash: Yeah I get what you mean. Son could be overpriced but I do know by those stats he will score big points. The problem with the midfielders around 7.5 – 10 is I don't know if this will also be the case. Will they be at those clubs?, will they get enough minutes? The advantage of Son is I can downgrade easily if someone looks better while it's tougher to upgrade to Son if I go without. I'm not completely sold on him but he had a decent summer off and he's cheaper than Kane. For Spurs to have a good season they will need Son to be firing. I can't see Nuno asking him to hug the touchline either and he gets his goals when he's inside.
Mito: There are some talked about possible moves, would any besides Tammy make you change your team? Say Willock to Toon or Origi to Palace or Hammers?
Smash: I like Willock at Newcastle if he gets a move. I'd probably need to make some changes to squeeze him in though under this set up. Origi I'd give a miss as can't be certain he would start at West Ham in the league. Aarons of Norwich if he got a move would need to be considered. There is also strong rumours of Denzel Dumfries going to Everton and he would be very interesting if they play wing backs. Abraham is the one I'm waiting for though. City signing a striker could mix stuff up. It's still fairly early so a lot could still change with my team. Though on the whole I'm trying to pick nailed players this year. Previous years I have taken too many risks.
Mito: Hard to not notice that you have no City in your team. They have scored the most goals every season in the last four and have been the best defence twice in the last four and second best the other two times. I am sure you will mention rotation and fixtures, but what happens if City trash Spurs GW1 and have Norwich next and you have no City cover?
Smash: Yeah City are the best team in the league. I've had Dias in drafts as I like his price and the City defence. As for their attack they are not cheap and I can't be sure who will play. Mahrez and Foden for their minutes, Gundogan how attacking will he be and KDB and Sterling just look overpriced to me. So as much as I'd like a City attacker I personally don't see a stand out option to own yet so I'm going without for now. City could thrash Norwich but I'm none the wiser on who will get the big points.
Mito: A huge thanks to Smash for partaking and putting his thoughts out there. It is highly appreciated!
If you have any questions you like addressed that were not covered or just want to go a bit more in depth over anything in this article please post your comments or questions below, I am sure Smash or I will get to them.
Thanks for reading FPL Devil's Advocate. This article was written by Mito21 and Smash.
Don't forget to follow us on twitter, in particular Smash who is very active on fpl matters.
Follow @TheLegendMito21
FPL FIXTURE TRACKER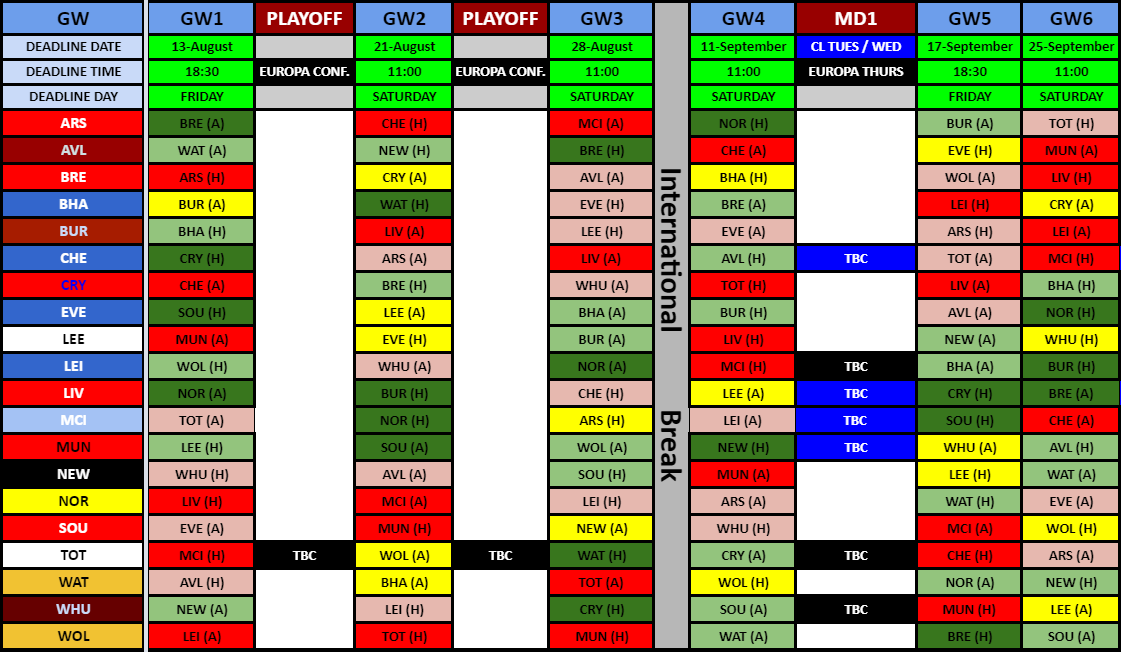 FIXTURE TRACKER LINK
FF247 LEAGUES FOR 2021/22
Fantasy Football 247 League Codes:
Both leagues will be shut to new entrants as of 01/01/22.