FPL Live Match Chat Gameweek 14
Welcome to FPL Live Match Chat Gameweek 14
With deadlines between GW's almost running into each other this somewhat randomly placed and sprawling midweek fixture list always feels like it is simply placed here as a training vehicle ahead of what is about to come over Christmas.
With GW13 having only finished late on Sunday evening we are back at it already on Tuesday and this one goes through to Thursday night and then GW15 kicks off on Saturday. It's a 2-6-2 split with Wednesday doing the heavy carrying.
Just the two on Tuesday then and we begin with a relegation 6-pointer as the worlds richest club (Newcastle) go head to head with the world yo-yo champions (Norwich) at 7.30pm. If that one hasn't put you to sleep then Amazon are obviously hoping that you will then switch over to see the 2nd half of Leeds v Palace as they are stategically placed to kick off 45mins later at 8.15pm.
The oh-so-clever ploy continues on Wednesday with Saints/Leicester, Watford/Chelsea, West Ham/Brighton & Wolves/Burnley all in the early slot before you are forced to turn over to watch either Villa vs Man City or the Merseyside Massacre Derby.
We may have spotted the flaw in their plan on Thursday though… good luck getting either Spurs or Arsenal fans to tune in early or switch over later to watch their rivals as the former face Brentford and the latter go to Old Trafford. The rest of us will though, probably just for a laugh.
The games in full…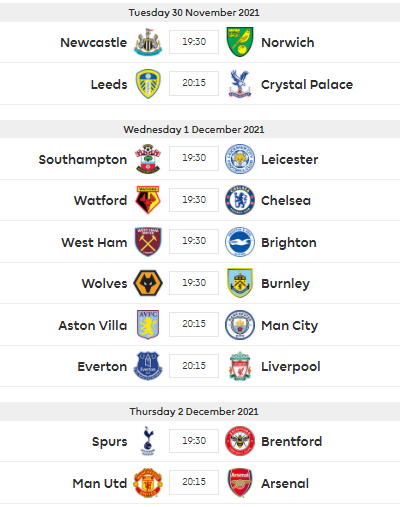 Keep track of all the action, the goals, the talking points, right here at FF247 Live Match Chat, an interactive chat which encourages you to keep involved and share your thoughts and emotions as the matches take place.
Good luck to absolutely everyone for Gameweek 14 from all at FF247!
Thanks for reading FPL Live Match Chat Gameweek 14.
FPL FIXTURE TRACKER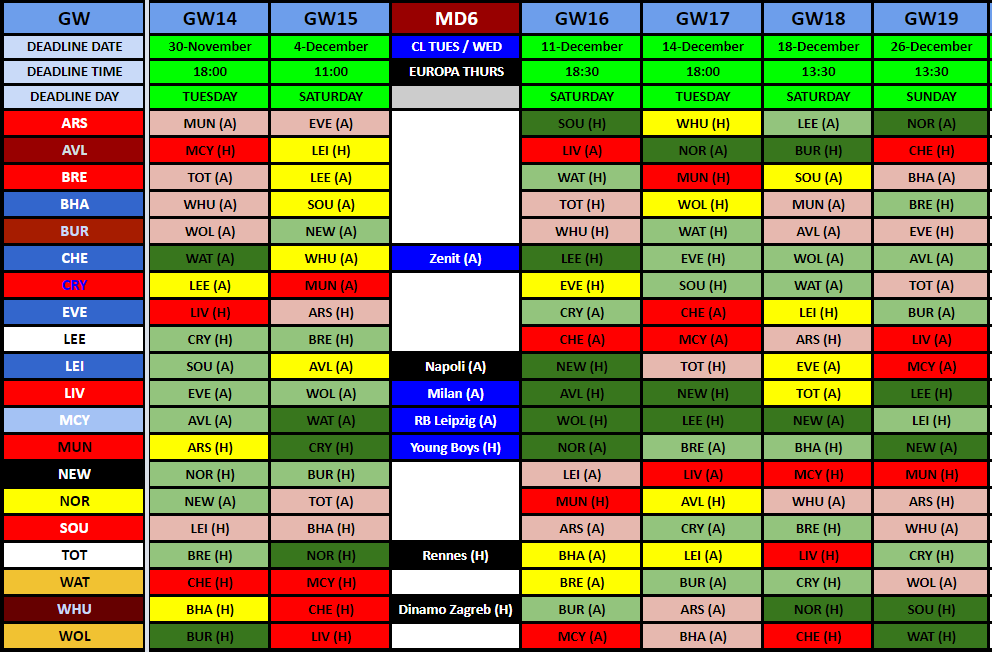 FIXTURE TRACKER LINK
FF247 LEAGUES FOR 2021/22
Fantasy Football 247 League Codes:
Both leagues will be shut to new entrants as of 01/01/22.